Rustic Chic: Torgersen Ranch Rustic White Wedding
Every wedding is gorgeous in its own right. It's beautiful, watching a couple's new beginning unfold. This time, we had the pleasure of providing wedding rentals for Erin and Addison's Torgersen Ranch rustic white wedding, and what a beautiful affair it was!
Paula Todd oversaw all the details, ensuring a perfect wedding day while we got set up for the ceremony and reception. Meanwhile, Heather Mills Photography worked a bit of camera magic, capturing the venue and decor at their best angles.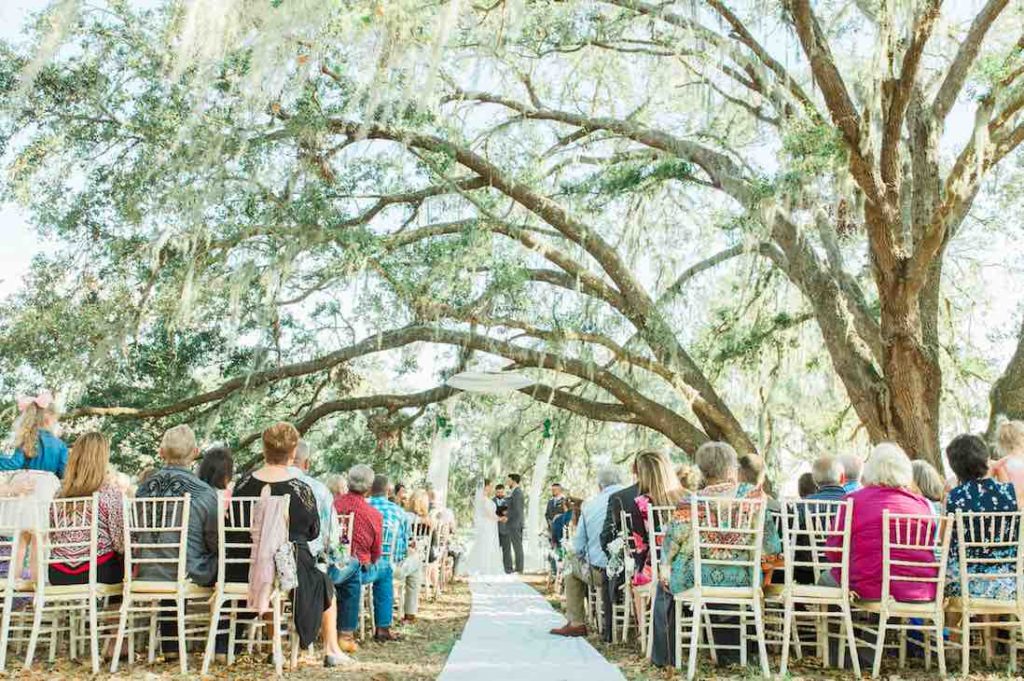 The outdoor ceremony was just heartwarming. The subtle decor and whitewashed Chiavari chairs with gold pads paired well with the natural beauty of the venue, creating a soft and neutral color palette. The violets in the bride's bouquet and the off-the-shoulder mismatched bridesmaids' gowns added just the right amount of color with rich purples, blues, and cream.
There was a hush in the air as everyone waited for Erin and Addison to finally exchange their vows. As soon as they said their I Do's and had their first kiss, everyone was ready for an epic celebration!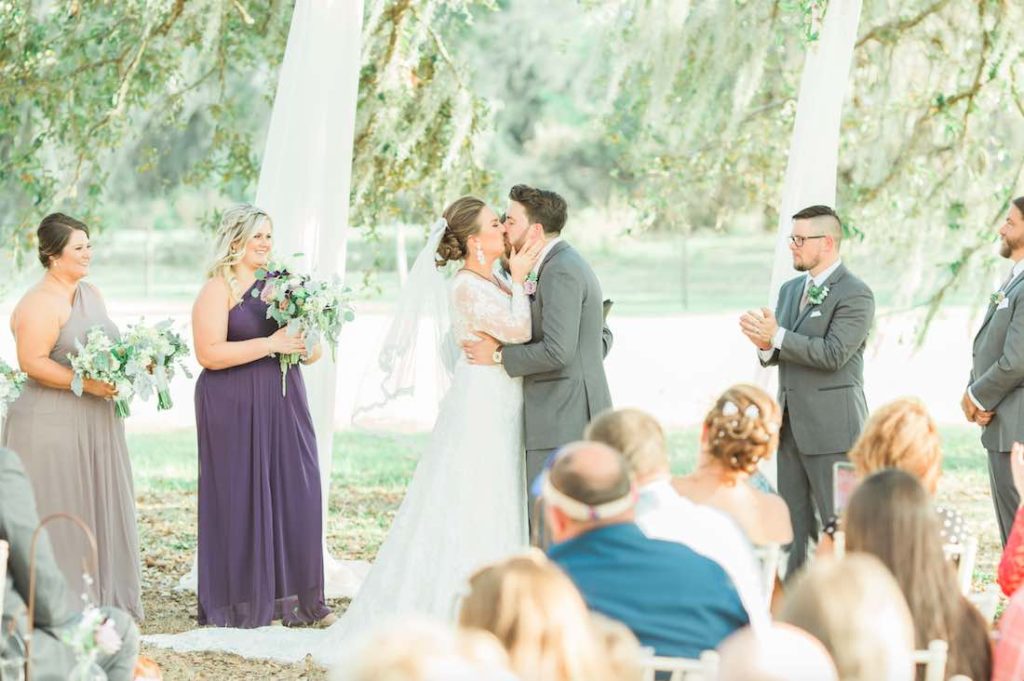 The outdoor reception was exactly as the bride and groom had envisioned, with minimal decor, delicious treats, and subtle beauty. White resin folding chairs with white pads had been set up for the occasion at large round banquet tables, dressed in white linens.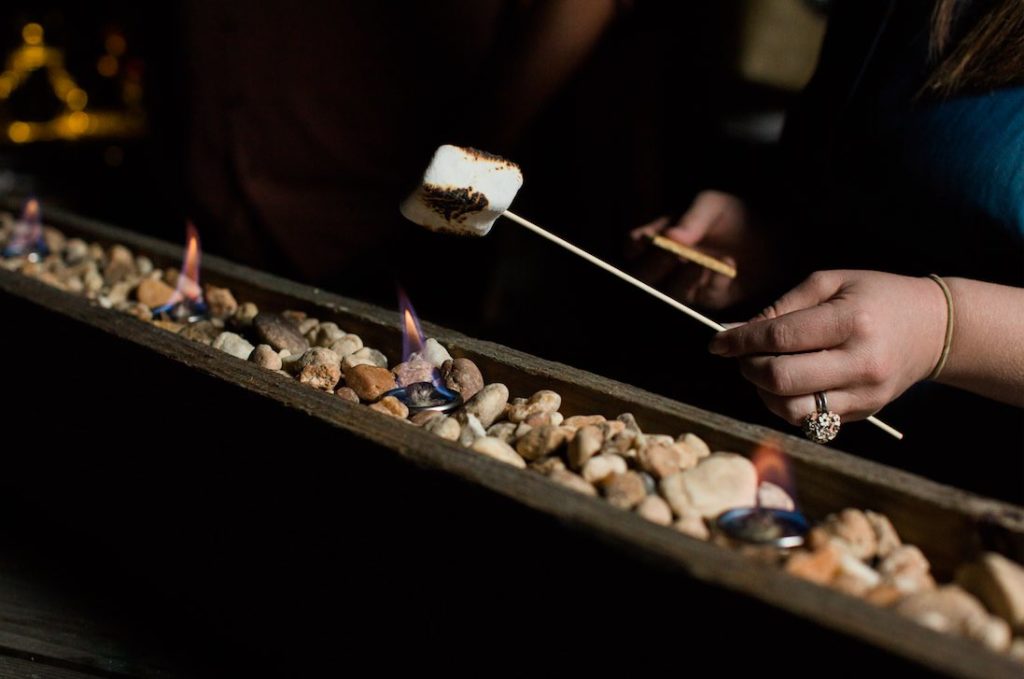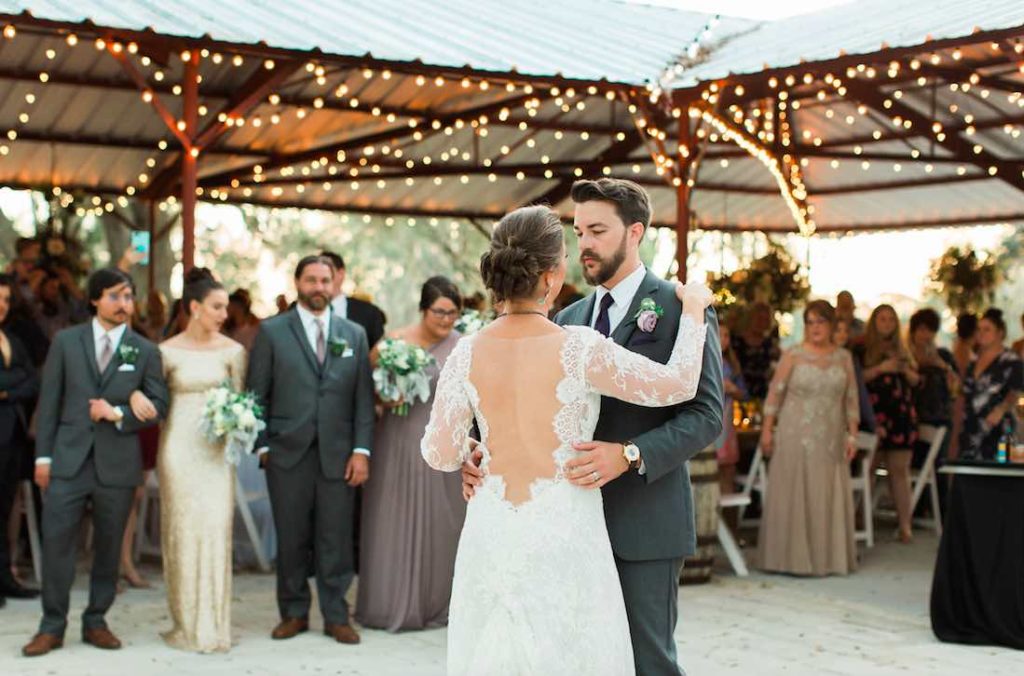 After an evening of dancing, decadent desserts, and lots of fresh s'mores, it was time for the newlyweds to depart. Congratulations, Erin and Addison! May you live a long and happy life together!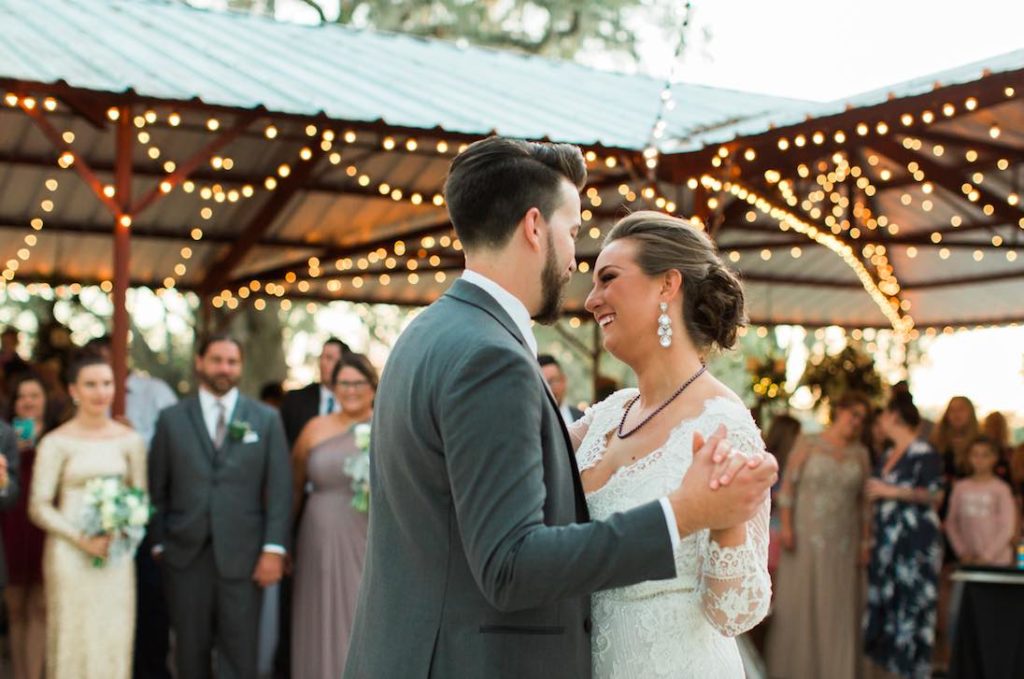 Featured items: White Resin folding chairs with White Pads   |   Whitewashed Chiavari Chairs with gold pads   |   72" Folding Tables   |   White Linen   |   Banquet Tables
Vendors: Venue: Torgersen Ranch   |   Wedding planner: Paula Dodd   |   Florals/Decor: Julie Duff, Lex Burney, Bailey Weed   |   DJ: DJ Gary White  |   Videographer: Storybook Weddings (Time Hicklin)   |   Photographer: Heather Mills Photography