Royal Purple and Pink Stylish Lakefront Wedding at Tavares Pavilion
We love a couple who knows how to go all out and have fun on their wedding day, and Shaundia and Sidney's  stylish lakefront wedding was everything they'd envisioned and more!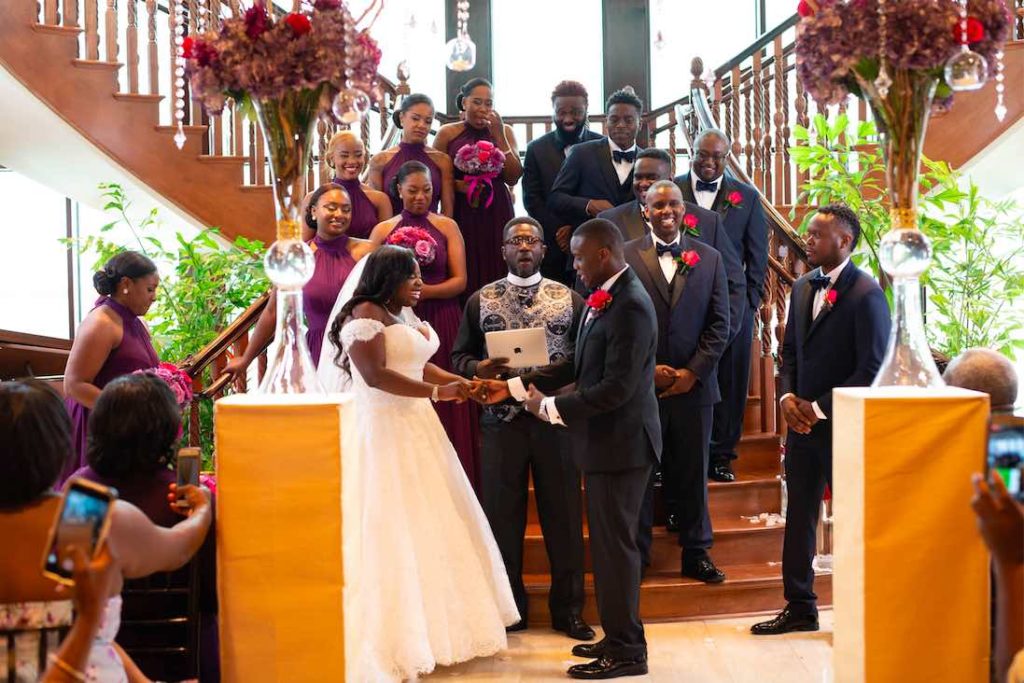 We arrived at the Tavares Pavilion on the Lake to set up for the ceremony, running under the expert direction of Over the Rainbow Weddings while Thom Darnell Photography captured all the memorable moments.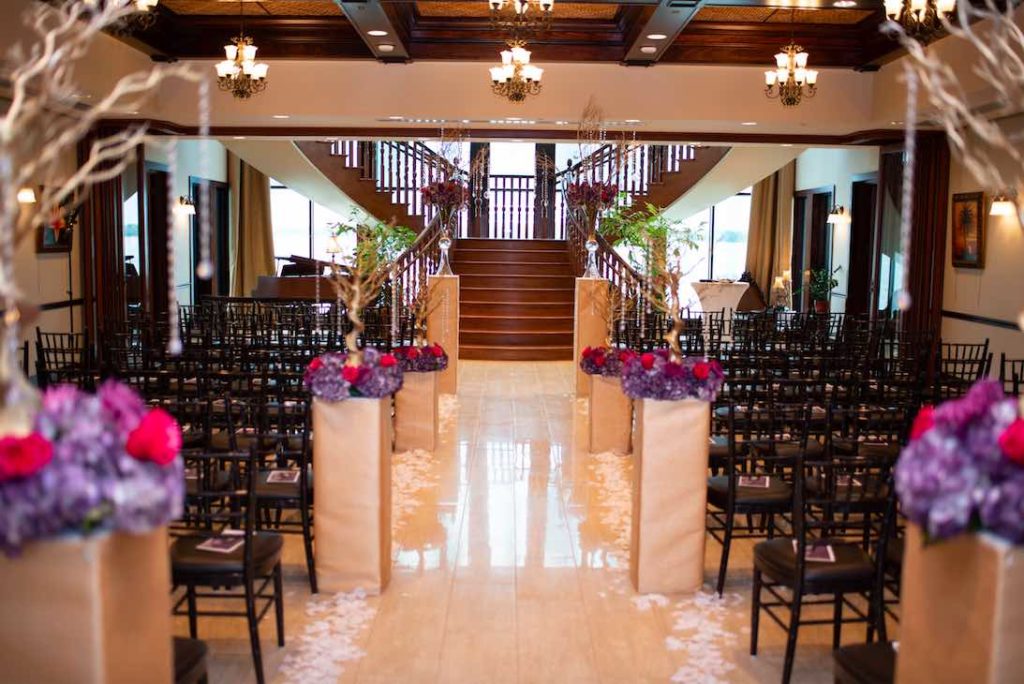 The bride and groom's loved ones arrived for the indoor ceremony, chattering excitedly and waiting for the moment Shaundia would walk down the aisle. Shaundia made a beautiful bride, and Sidney looked positively smitten throughout the ceremony – understandably so.
Guests sat in black Chiavari chairs, leaning forward to catch the moment the couple said "I do." As soon as the officiant pronounced them husband and wife, the newlyweds and their guests were ready to party!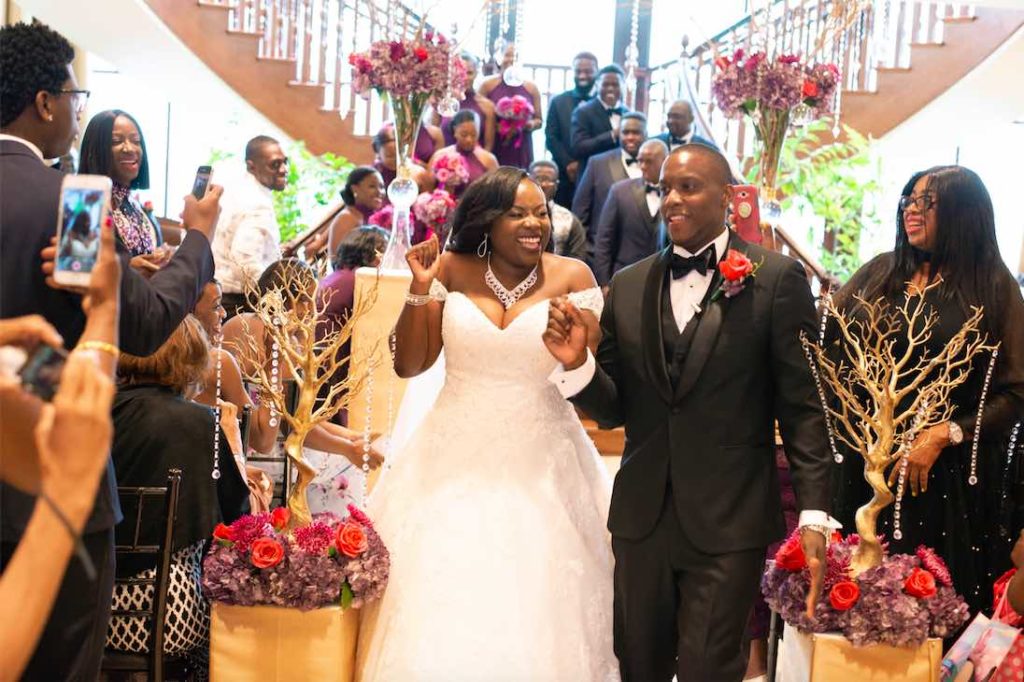 The Tavares Pavilion by the Lake turned out to be the perfect venue, resulting in a reception that was lovely, but subtle, ideal for this stylish lakefront wedding. Black Chiavari chairs added elegance to the room, while eggplant linens and deep purple and pink floral rounded out the look.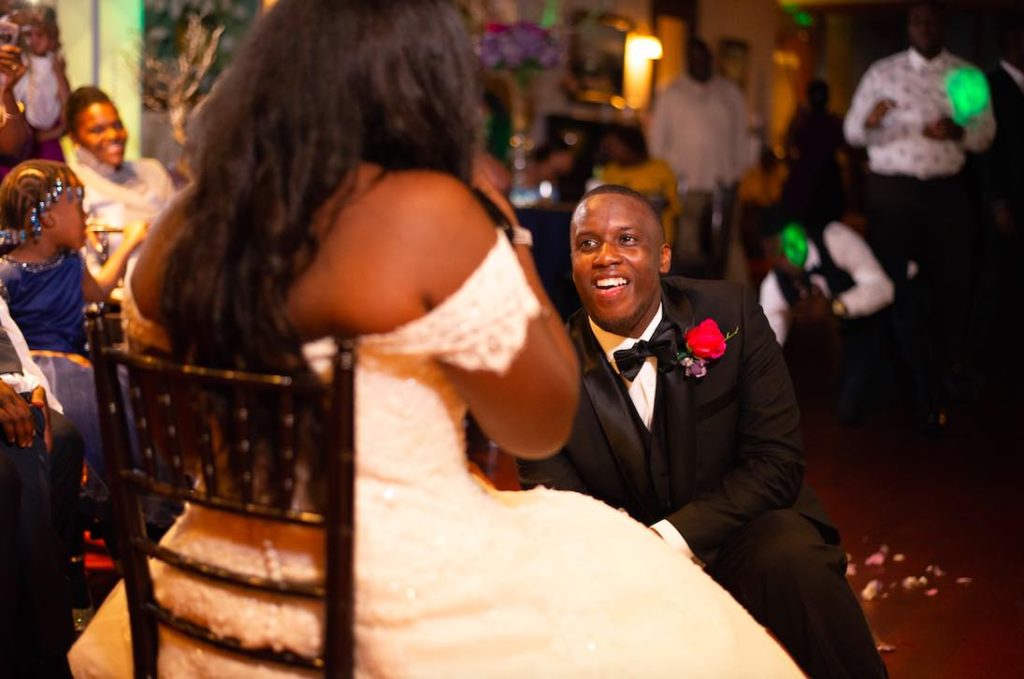 After an evening of dancing, dining, and Sidney serenading his new wife, it was time for the newlyweds to retire for the night. Surrounded by their loved ones' blessings and joy, the bride and groom said their goodbyes and headed into the next chapter of their life together.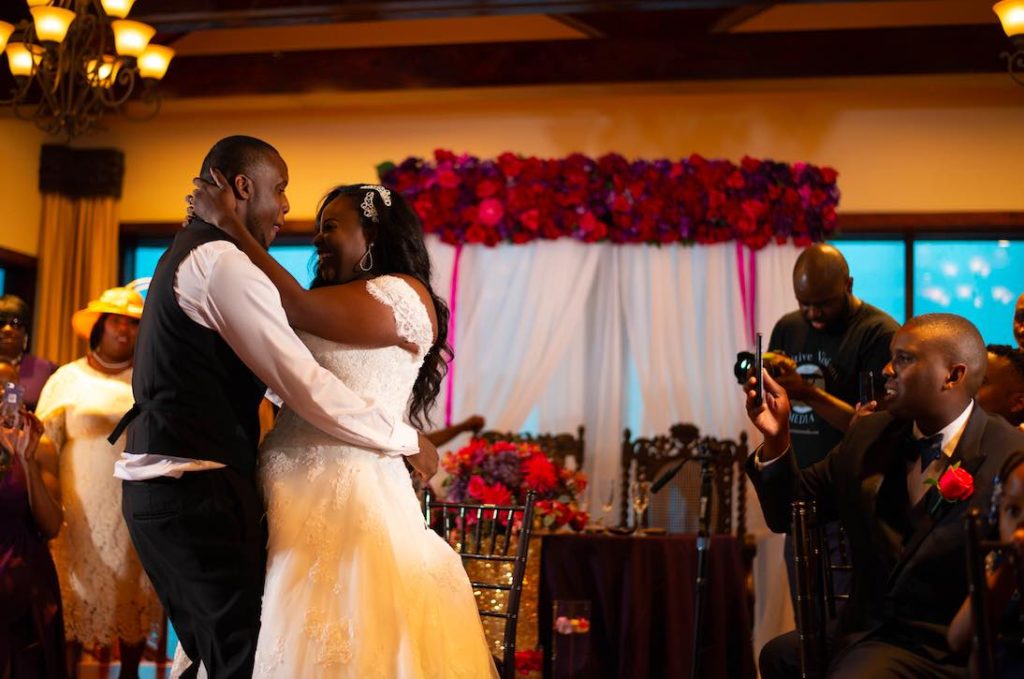 Congratulations, Shaundia and Sidney! We wish you both a lifetime of happiness together!
Featured items: Black Chiavari chairs
Vendors: Venue: Tavares Pavilion by the Lake   |   Planner: Over the Rainbow Weddings   |   Photography: Thom Darnell Photography   |   Floral: RJ Glamour & Innovation  |   Rentals: A Chair Affair   |   Catering: Big City Catering   |   DJ: DJ Jason & Associates