Attention guys, it's time to take some notes! On the wedding day, all the attention is usually focused on the bride's fashion, but times are changing, and it's important for you to be an equal counterpart in the style department. A well tailored suit is the difference between looking dated and lackluster, to looking modern and taking your other half's breath away on your wedding day. Event industry standout and photographer, Jordan Weiland, also posted an article about the importance of a sharply dressed man, you can check it out here. We also have some tips for you to look your best on your wedding day.
Gone are the days of rented tuxes from the local prom shop. For a more personal approach, guys are opting (the bride probably has more input, too) to sport a smart suit rather than a formal tuxedo. The variety of fabrics, cuts and styles now available, allow to the groom to feel comfortable in an ensemble that resembles his personality. Gentlemen, if you go this route, make sure the suit is professionally tailored to fit your frame. It may cost a few extra bucks, but it will make all the difference in the world. You will be thankful when you look back on your wedding album decades down the road. Take the time to educate yourself on a proper fit for your body.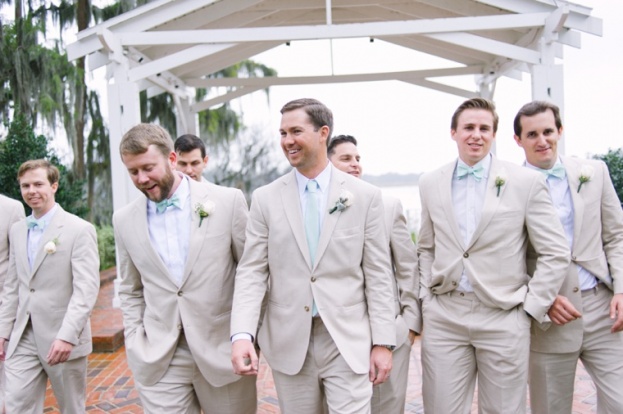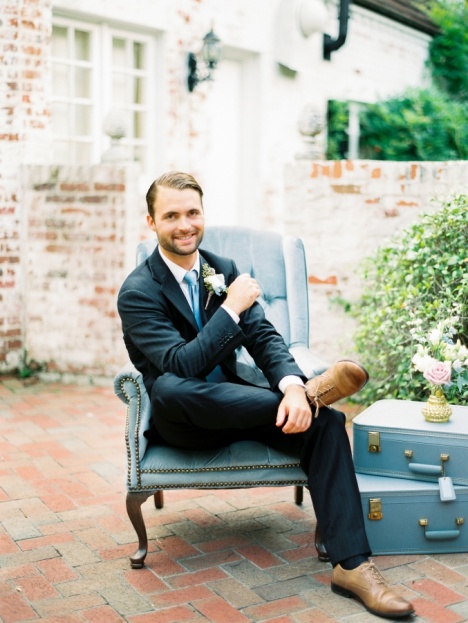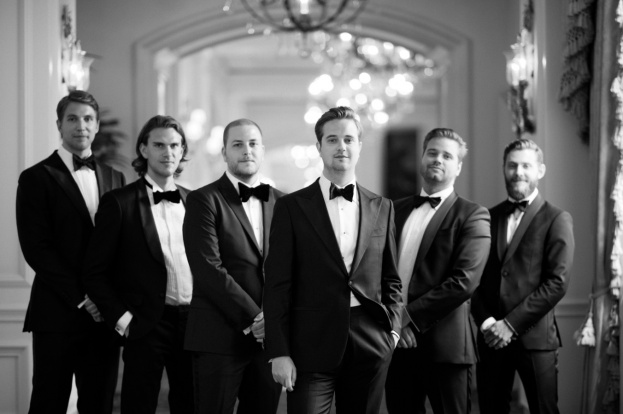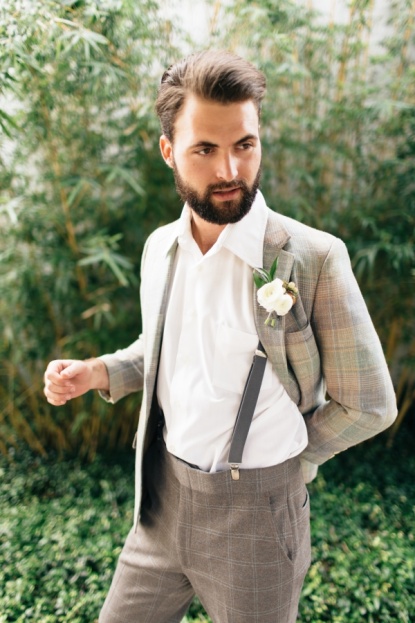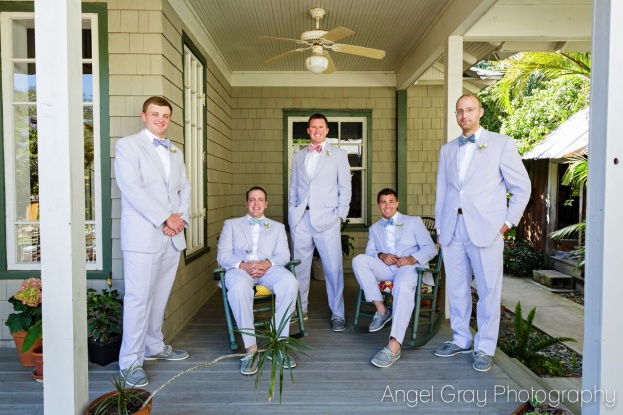 If you aren't accustomed to picking out a suit or formalwear on a daily basis, you may be surprised to know the options are (almost) limitless. Current style trends allow for some old-fashion rules to be broken, but there are still a few tried and true guidelines to follow. Sometimes you can wear brown with black….sometimes. You also may be thinking that a basic suit isn't snazzy enough for your big day.  Have no fear; there are plenty of ways to spice up your classic black suit. Accessorizing is key. Completely enhance your look with a fresh skinny tie, perhaps with a modern design.  Maybe you're more of a fun-loving bowtie guy.  And never under estimate the power of a pocket square—a trendy design or creative fold can turn you into the sharpest dressed man in the room.