Kathryn and Frank's Tampa Waterside Wedding
Just a quick drive from the heart of Orlando, we are greeted by some of the most amazing wedding venues in Tampa, with the beautiful Tampa Waterside falling very close to the top of the list! With it's gorgeous view of  Tampa Bay, we can see why Kathryn and Frank chose this stellar venue for their garden themed wedding. With rain in the forecast for the day, the amazing team at Table 6 Productions made sure that the wedding details went off without a hitch, while the talented  Kristen Weaver Photography captured them all. Rain couldn't dampen this gorgeous garden themed wedding!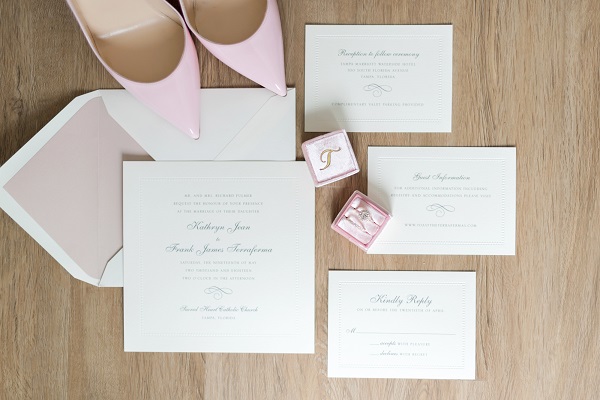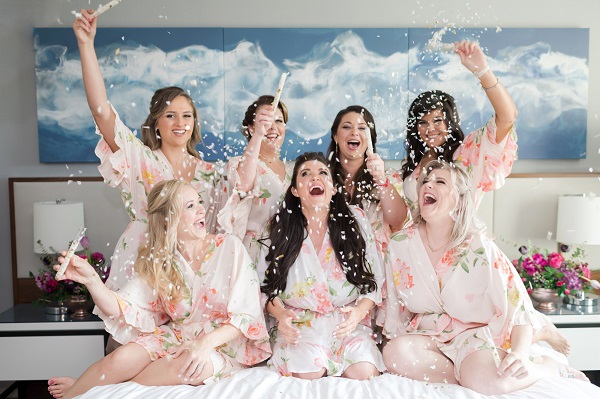 Kathryn and her bridesmaids had an unbelievable time getting ready together. They shared lots of laughs and showered the bride in love and confetti! When it was time to get dressed the ceremony, we loved the sweet pink heels that Kathryn chose; it was a sweet surprise!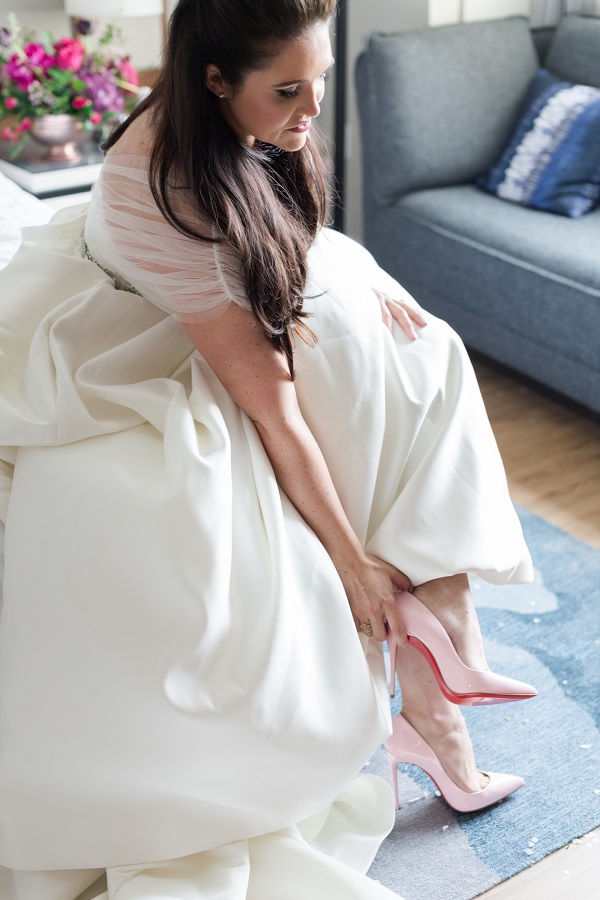 The wedding ceremony was held at the gorgeous Sacred Heart Catholic Church, with four sweet flower girls leading the way for the bride's entrance. As Kathryn and Frank exchanged vows; their friends and family surrounded the couple in love and support.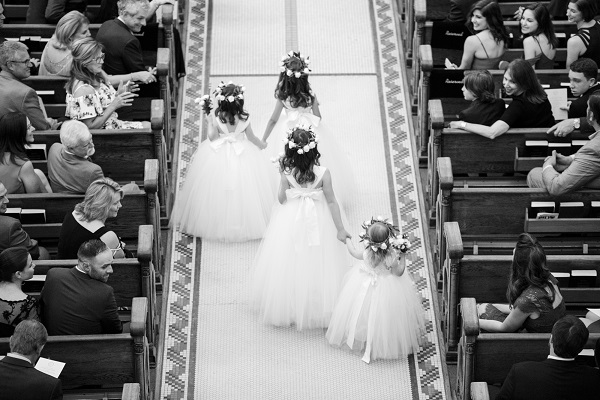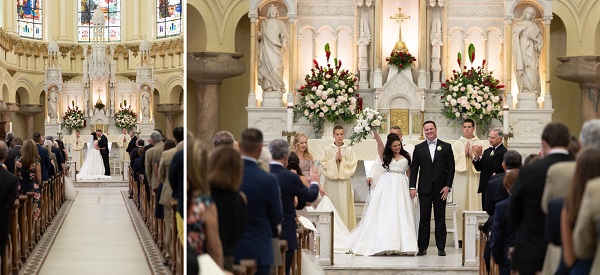 After being pronounced husband and wife, it was time to celebrate the newlyweds at the garden theme reception at Tampa Marriott Waterside. The ballroom was transformed into a spring garden; filled with ivy walls, light pink and blush flowers and floral linens. Everywhere we looked, the delicate details brought more "ooohs" and "aahhs."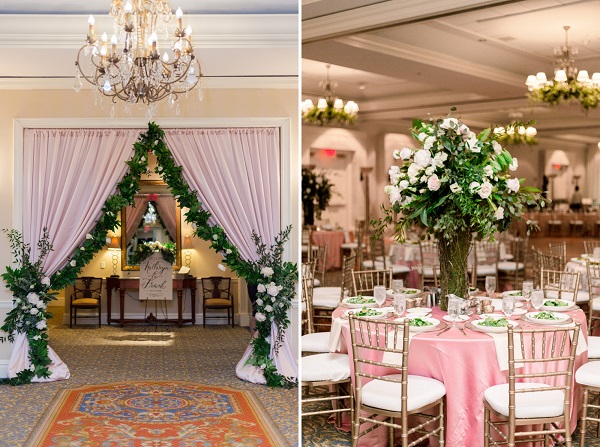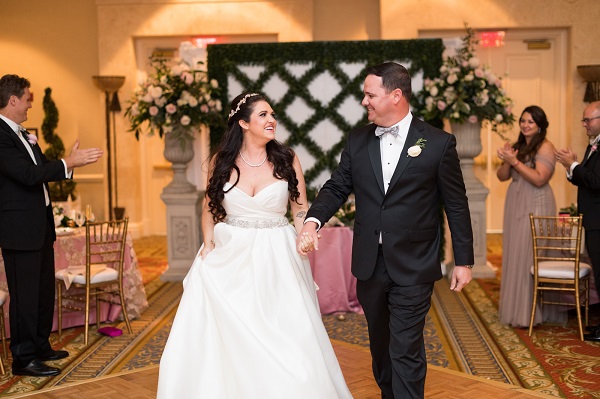 At each place setting, our gold baroque flatware and gold rim chargers awaited the guests. The subtle gold details complimented the floral details and transported the guests to a sweet garden escape.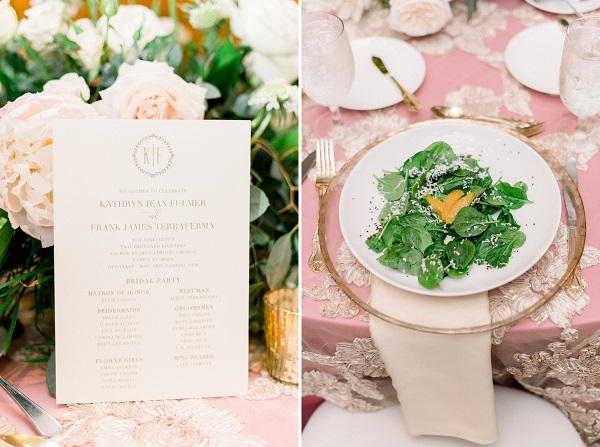 As the evening went on, Kathryn and Frank mixed and mingled with their guest and enjoyed their special night. The energetic Clint Wiley Band had the dance floor packed until it was time to send the happy couple off. Kathryn and Frank's gorgeous garden themed wedding was a perfect start to their happy every after and we are honored to have been part of their celebration.