Suncoast Wedding & Event Leaders Backyard Bash at The Bishop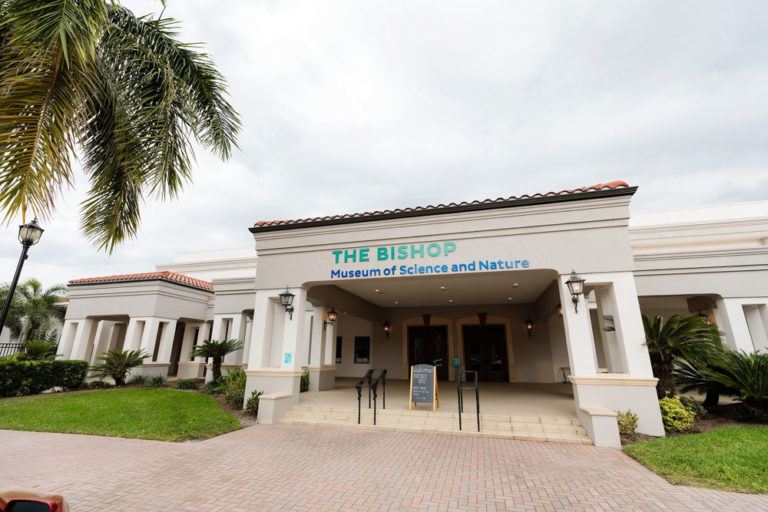 Mahogany Farm Tables and Tolix Barstools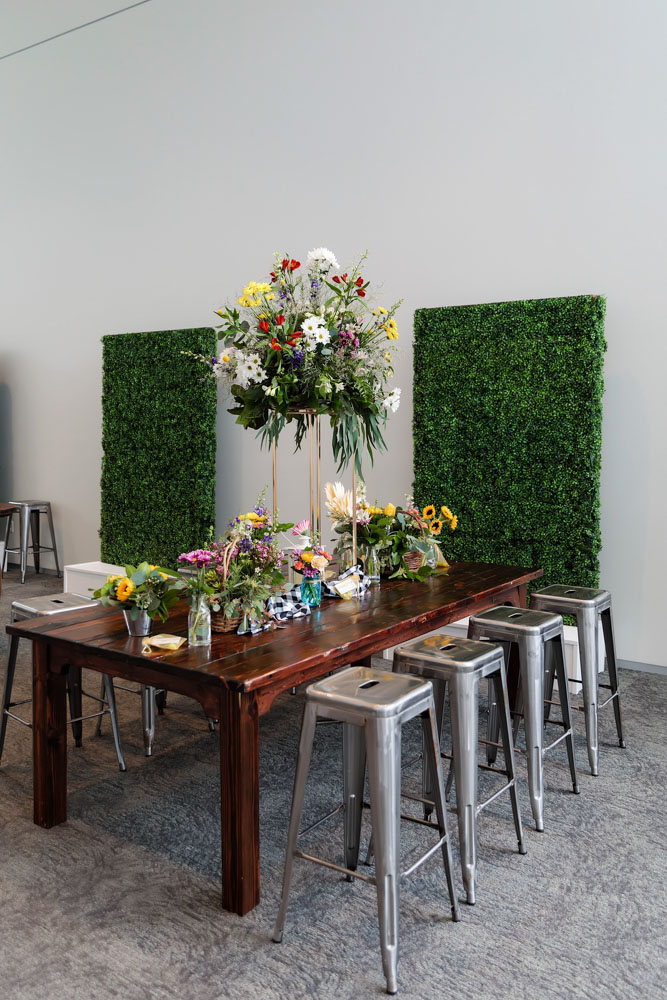 Our mahogany farm tables with tolix barstools created the perfect atmosphere for the theme. Together they gave just the right combination of rustic and modern. It's a sophisticated, yet whimsical, pairing.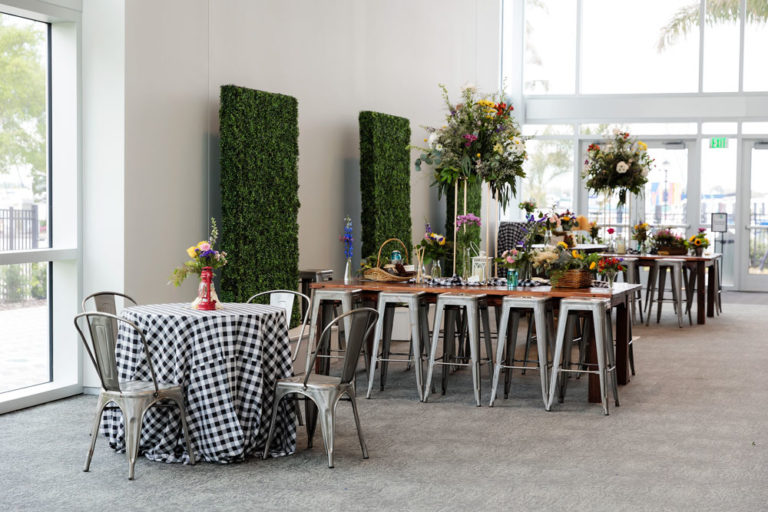 Hedge Walls and Whiskey Barrels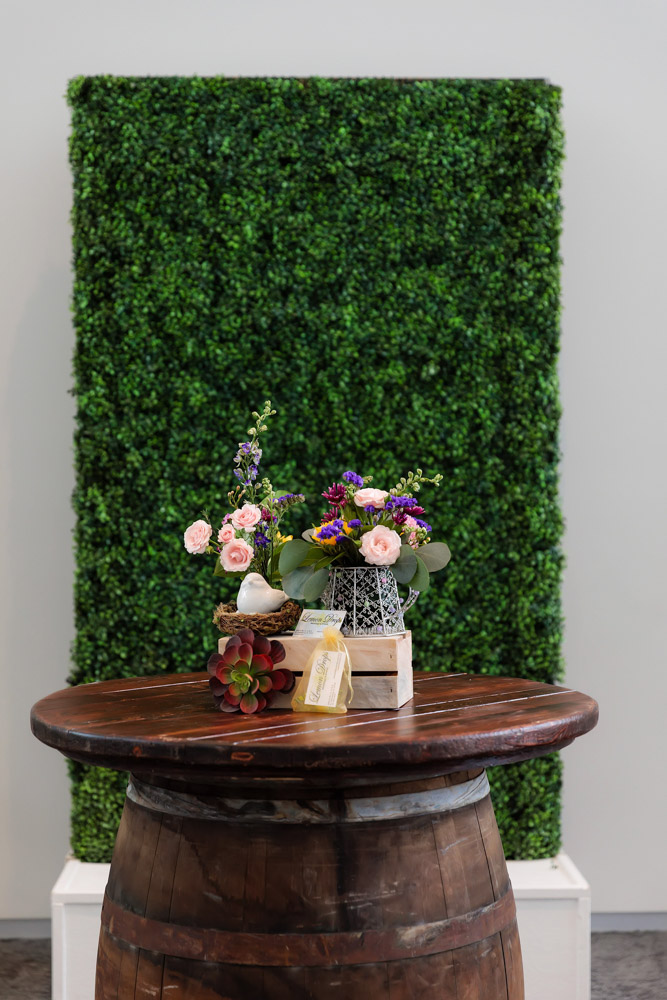 If you want to make a statement while also providing a great photo backdrop, make sure to use our hedge walls! They always leave guests with the best impression. And they add height to the event decor. And they can be used in any setting whether the overall look is elegant or rustic. This Backyard Bash could not happen without our wine and whiskey barrels! They always give character and charm to outdoor events. And just like the hedge walls, they make a statement.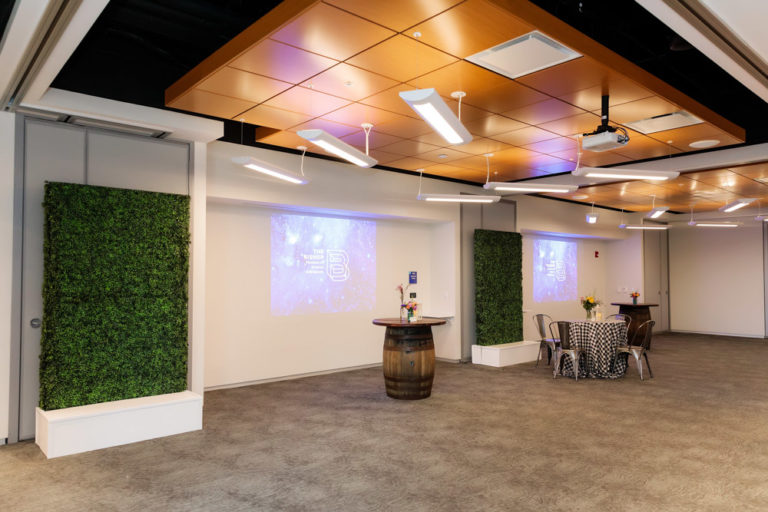 Round Tables and Tolix Chairs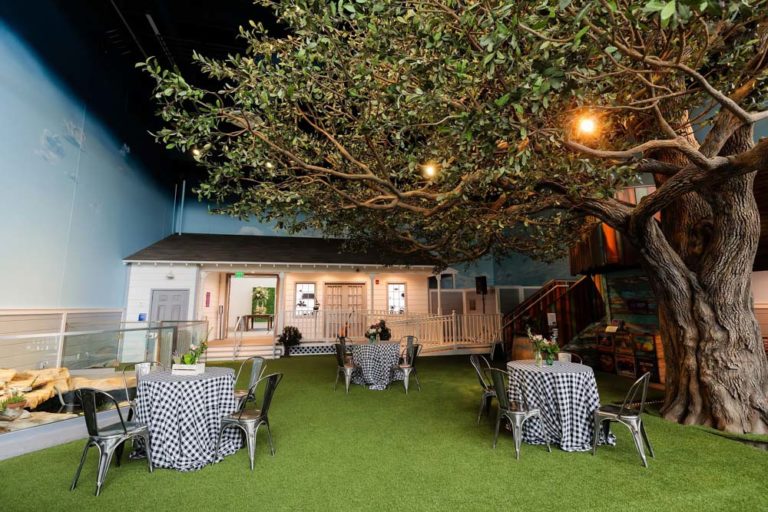 For outdoor seating, round tables with tolix chairs carry on the Backyard Bash theme and whimsical design. And they looked perfect with the Bishop's enchanting layout and design. They provided perfect seating for this networking event.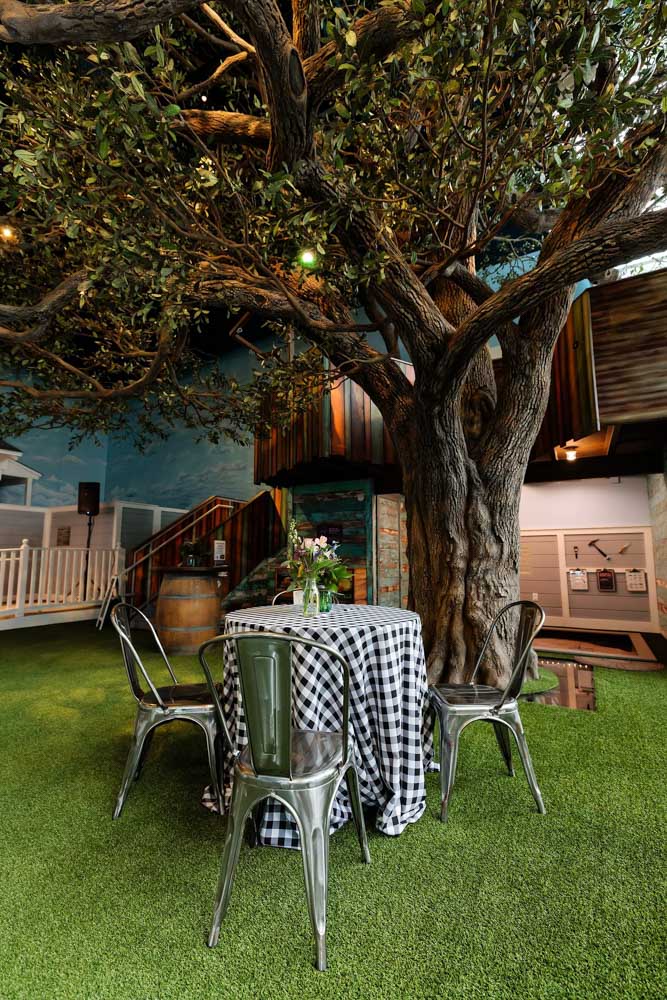 Farm Buffet Tables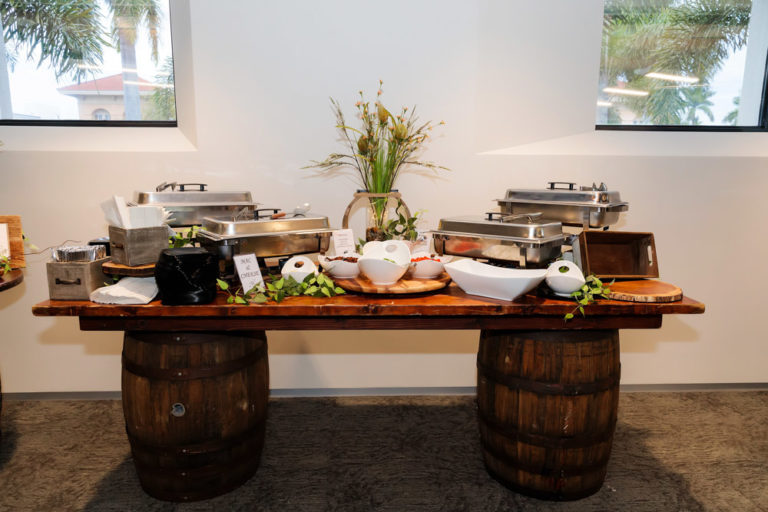 We couldn't leave out our farm buffet tables from this Backyard Bash! They are always the best way to set up buffets for dinner and dessert. We were so glad to be part of SWEL's Backyard Bash at the Bishop! And we are grateful for the amazing talent of Limelight Photography for capturing such a fun event.