September 2019 – Kayla and Kyle Wedding Rental Winners
Each month, one of our couples wins $500 off their wedding rentals. Say hello to our lucky September winners, Kayla and Kyle! We can't wait to share their love story with you! Read on for our chat with the bride and groom, Kayla and Kyle: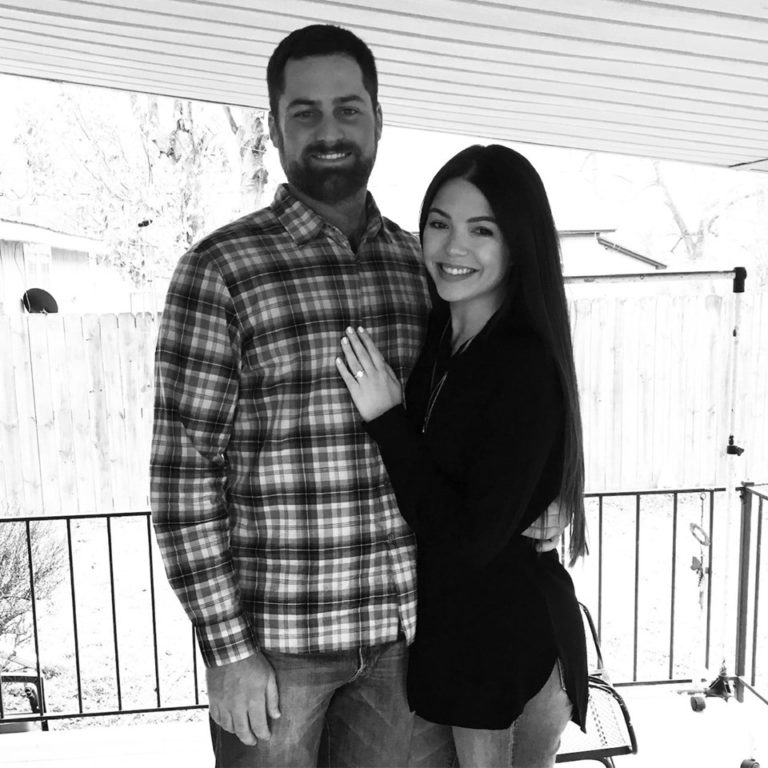 Where did you meet your fiancée? 
Kyle used to play minor-league baseball, and he was in town where I lived in Arkansas for a tournament! It was the night before he was driving back to Texas, and we happen to meet at a bar on Dickson Street in Fayetteville Arkansas! It was totally meant to be!
How did you know he was the one for you?
This may sound silly, but I truly think it was love at first sight the second we started talking, I just knew in my heart that he was the one that I had always been waiting on!
What are the things you have in common?
Kyle and I both really love to cook, so we love having at home dinners and try new recipes! We also both love playing video games, and are very competitive! We also both love going to the beach, but we are both very active and busy with our work schedules so sometimes quality time to us just means hanging out at home and enjoying each other's company!
How did he propose?
Oh my gosh absolutely love this story! He put so much thought love and attention into all of the details and it was absolutely magical. He called my boss at work and requested a week off for me, but wouldn't tell me what it was for. It was so close to both of our birthdays that I thought that it was going to be a birthday surprise. We flew home to Arkansas, and he proposed to me right in front of the bar where we met. I had no idea! He even hired a photographer. Funny story, I completely blacked out whenever he asked me and he had asked me twice I didn't even hear him the first time!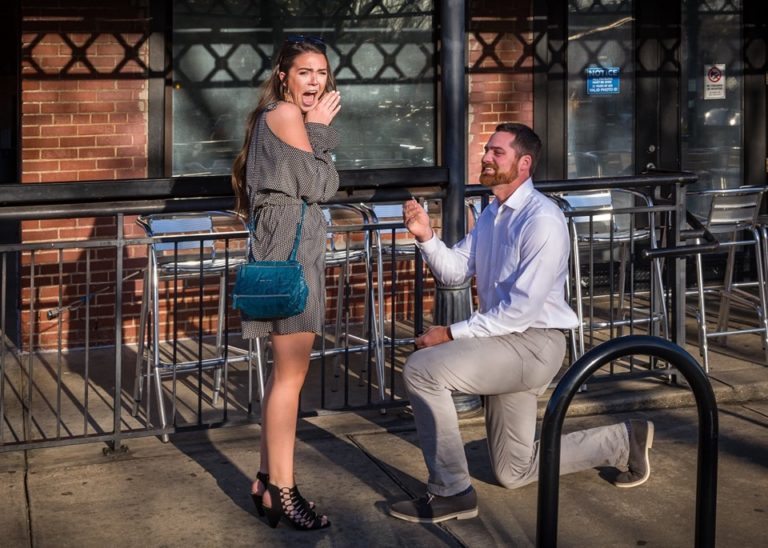 What part of the wedding day are you looking forward to most? 
We have been engaged a little over a year and a half, so I'm really just looking forward to finally being his wife! I can't wait to see the look on his face whenever I walk down the aisle and see him for the first time that day.
What inspired your wedding colors?
I'm a personal stylist at Nordstrom, and I actually picked out my girls bridesmaids dresses about two years ago or so. And I honestly planned our whole color scheme around those dresses. They are absolutely beautiful and something unique and I think they will complement sunken Gardens perfectly!
Thanks, Kayla and Kyle! It was great to chat with you. 
Are you getting married soon? Tell us your story for a chance to win $500 off your wedding rentals with us! Click here!