Turns out, you don't have to go down a rabbit hole to get to Wonderland. All we had to do was go to Samantha's Wonderland-themed Sweet 16!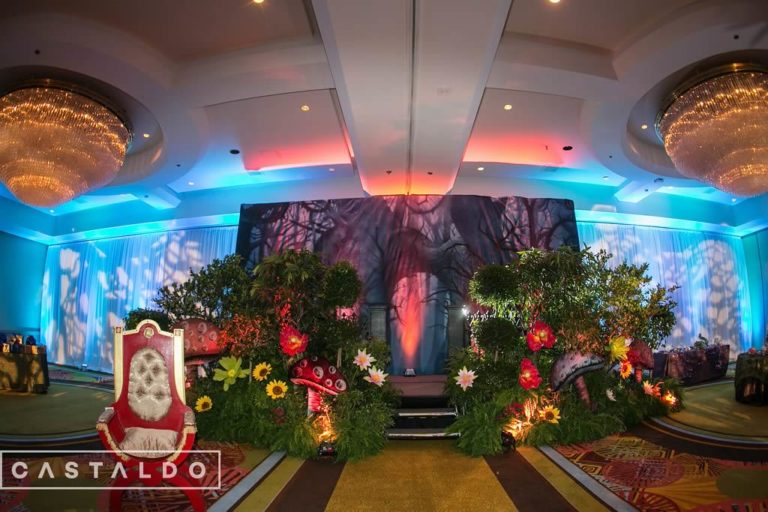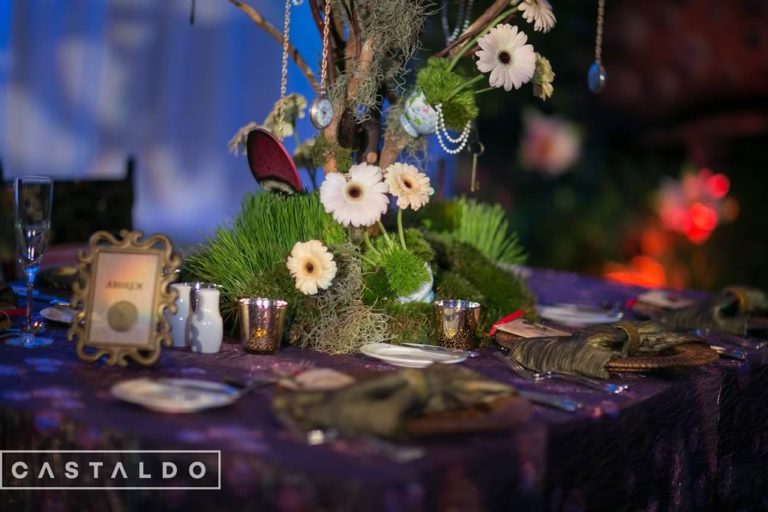 Tea parties can be a bore…unless you're partying with the Mad Hatter, of course! The Soiree Co. took a lot of care with the details, and we have nothing but admiration for the results. Each and every detail had been carefully chosen to go along with the theme, from the Cheshire Cat lounging on the party table, to the fantastic cake created by Party Flavors Custom Cakes! From top to bottom, Castaldo Studios was there to capture it all.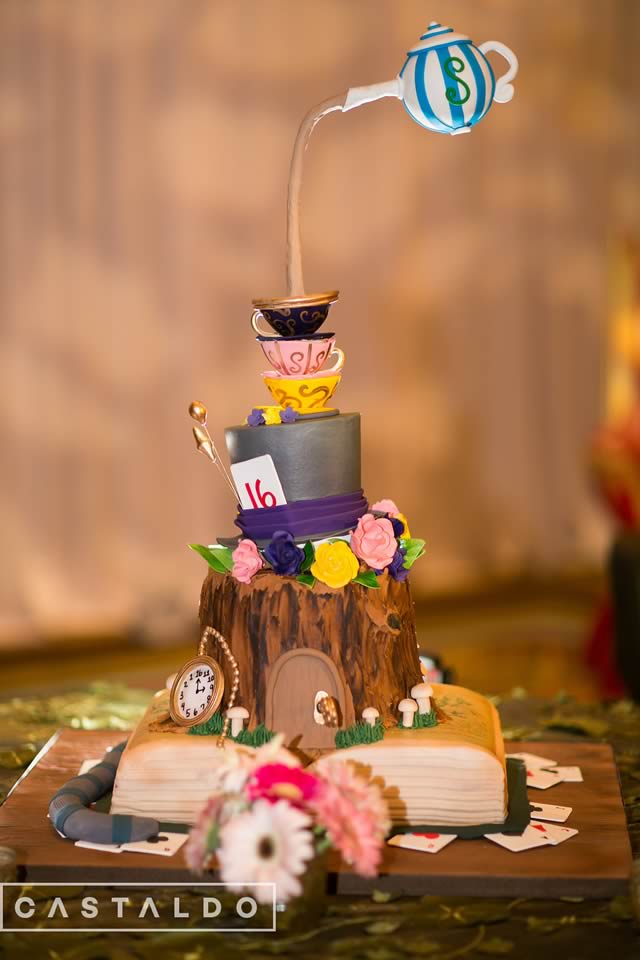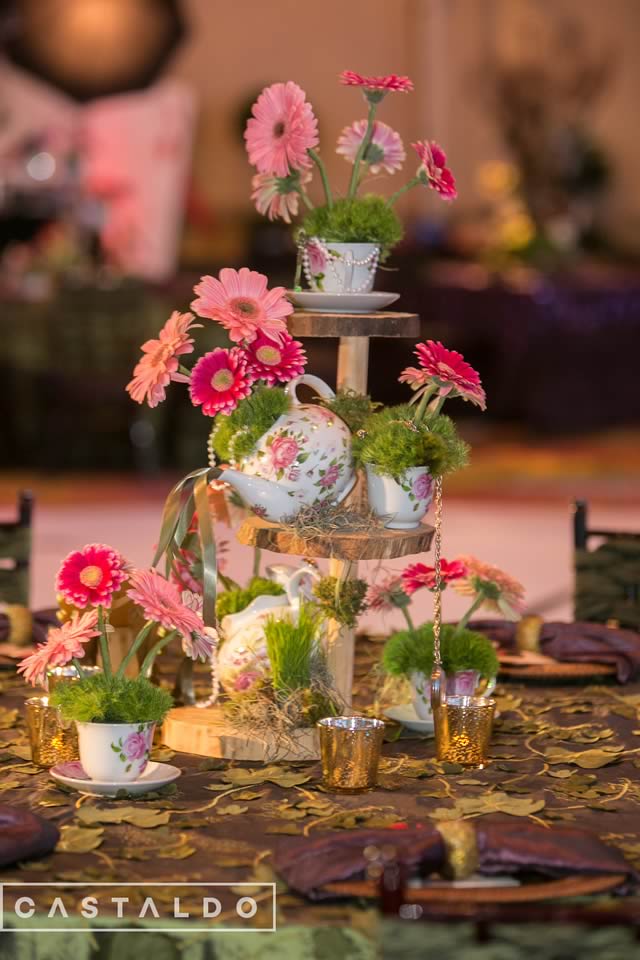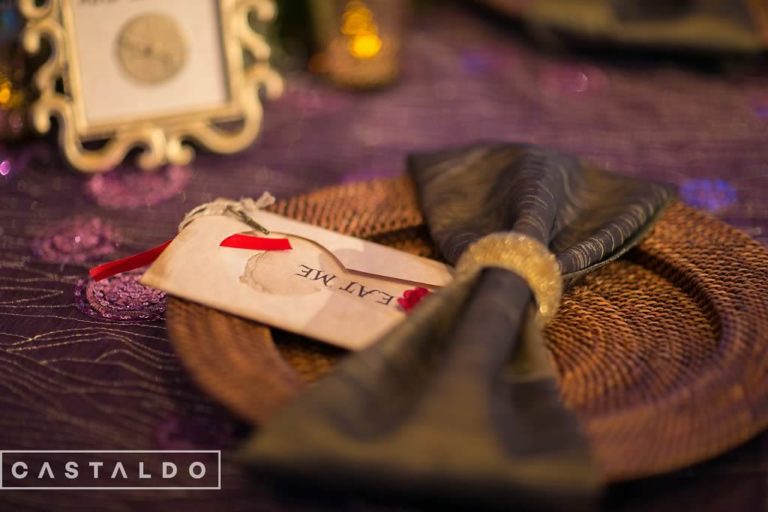 The star of the show was definitely the décor, provided by Wizard Connection. The beautiful teacups and chairs could not have complemented our Wicker Chargers better! Guests felt like mad royalty as they noshed on delicious food and sweet treats.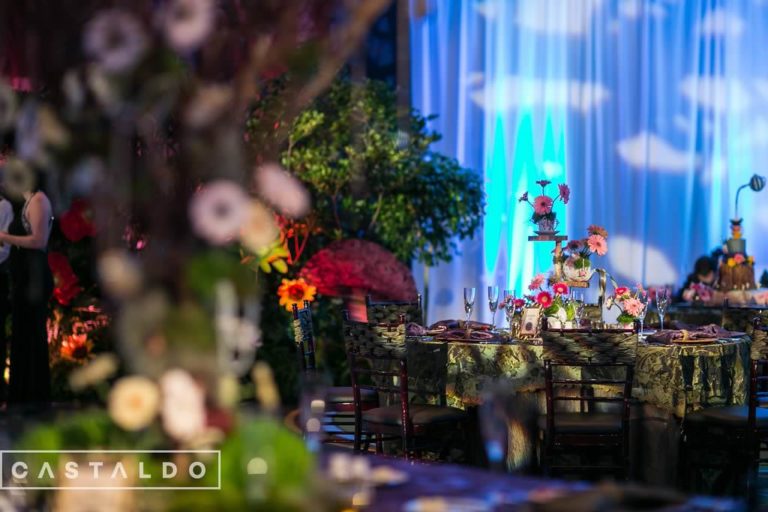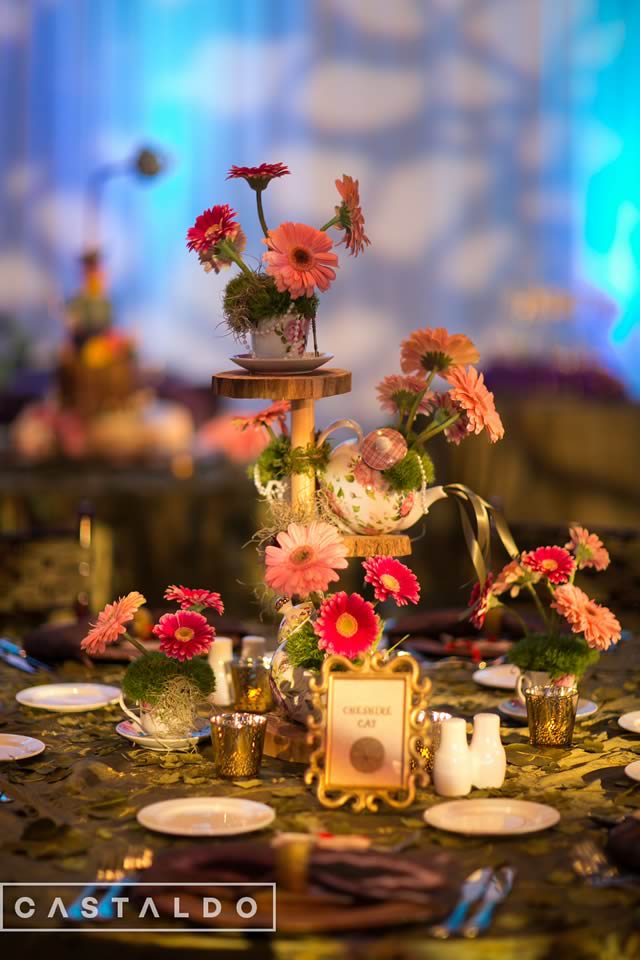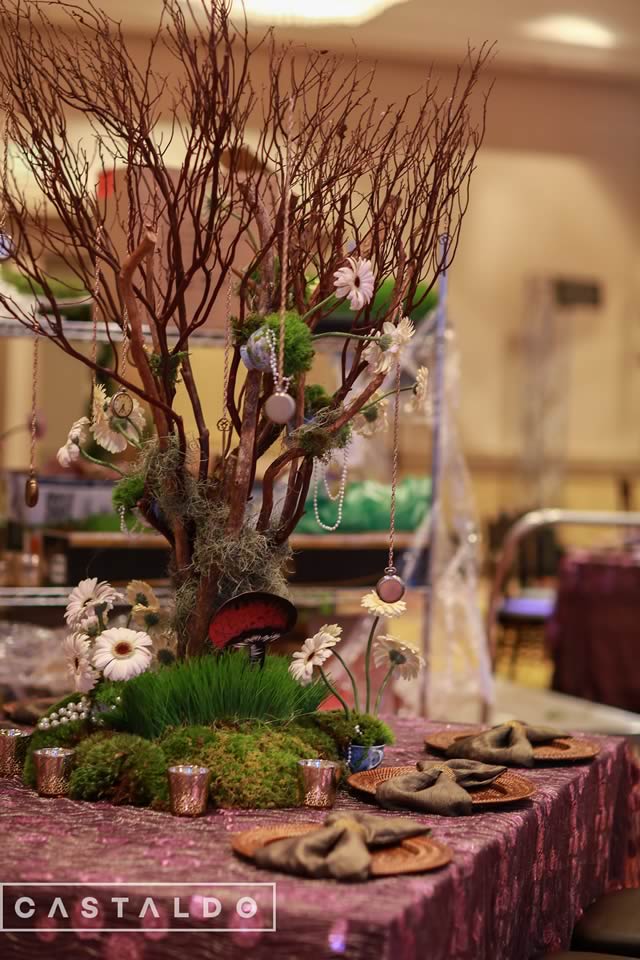 The giant flowers and toadstools from Greenery Productions looked like they were selected for the occasion by Alice herself, and the enchanting backdrop was enough to make us forget that we're actually in Florida.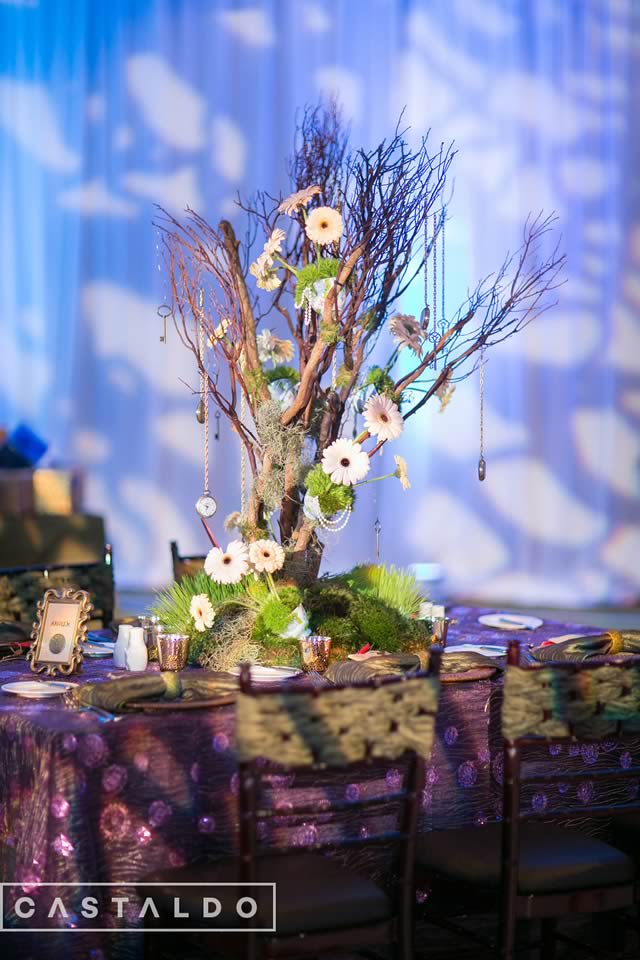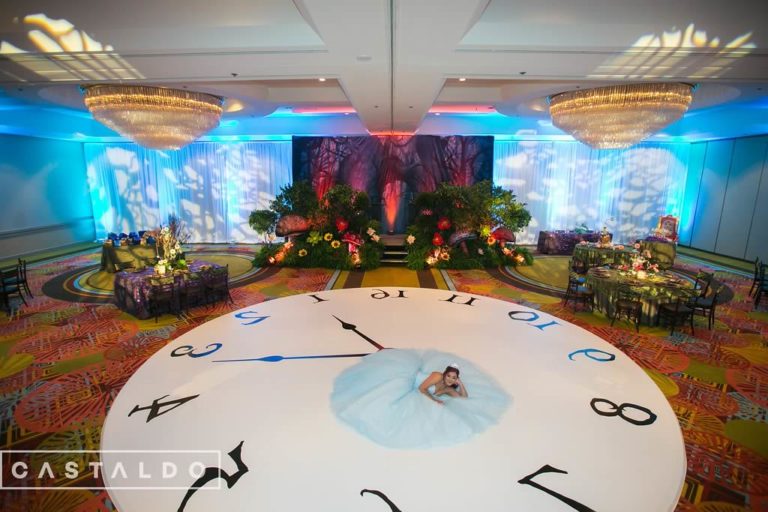 As for Samantha, she looked radiant in a pale blue dress. She had a blast at the party, and so did we. Happy birthday, Samantha! Thanks for the trip to Wonderland!
Featured Items: Wicker Chargers
Vendors: Floral: Greenery Productions   |   Cake: Party Flavors Custom Cakes   |   Chargers: A Chair Affair   |   Planner: The Soiree Co.   |   Décor: Wizard Connection   |   Linens: Over the Top Linens   |   Photography: Castaldo Studios   |   Dance Floor: Letz Dance On It   |   DJ & Lighting: Taveras Productions   |   Harpist: Christine MacPhail