Xiamy & Gary
Central Florida is the place to be, when it comes to a rustic garden wedding!  Besides the outstanding venues, the weather is always perfect for an outdoor event. And the weather for Xiamy and Gary's wedding at Club Lake Plantation was exceptional! The joyous bride and groom's day was captured by the talented Prizma Photography. We can't wait to share them with you!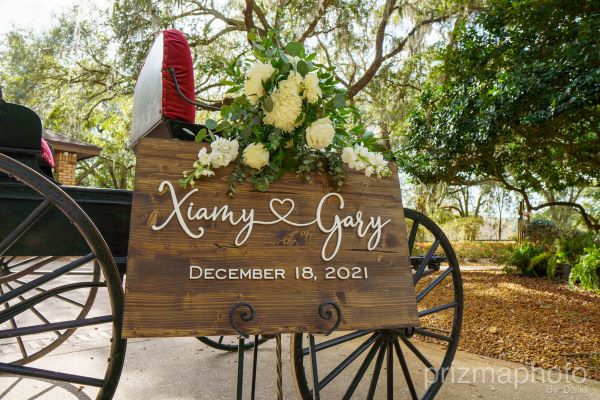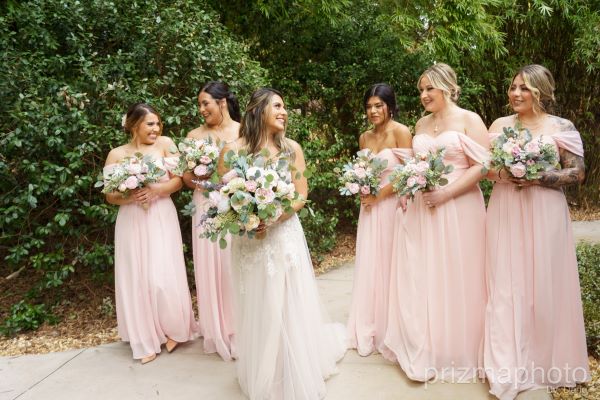 Garden Wedding Ceremony
Before Xiamy walked down the aisle to meet Gary, she spent quality pre-ceremony time with her bridesmaids. While the ladies slipped into their blush colored dresses, In Bloom Florist presented them with gorgeous bouquets. White and blush flowers, mixed with hints of eucalyptus and greenery. When Xiamy's bridal bouquet was placed in her hands, her friends gasped. She was a stunning bride. And, she was ready to meet her groom!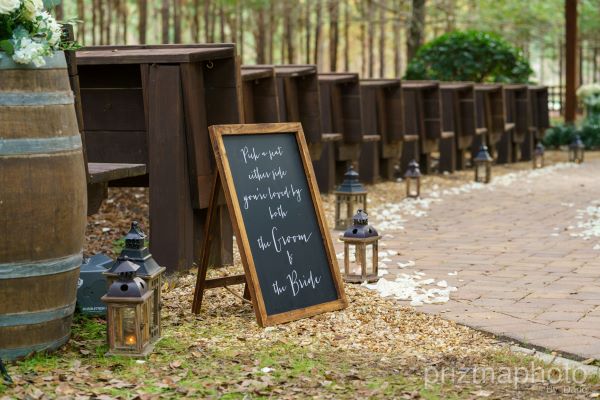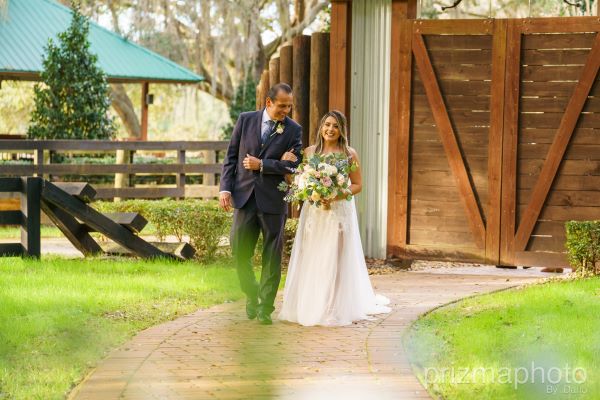 As Xiamy took her first step down the brick aisle, Gary smiled. You could feel the love that these two shared for each other. Especially when they met for the first time.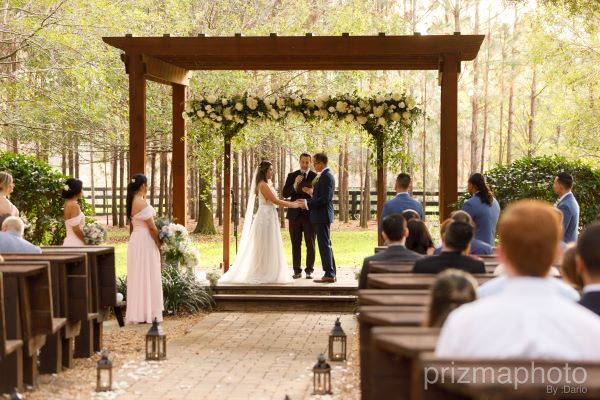 They met under the wooden pergola, with gorgeous cream floral above them. Harry from Sensational Ceremonies officiated, while the happy couple stood hand in hand. In addition to the gorgeous weather, the love was shining bright as well.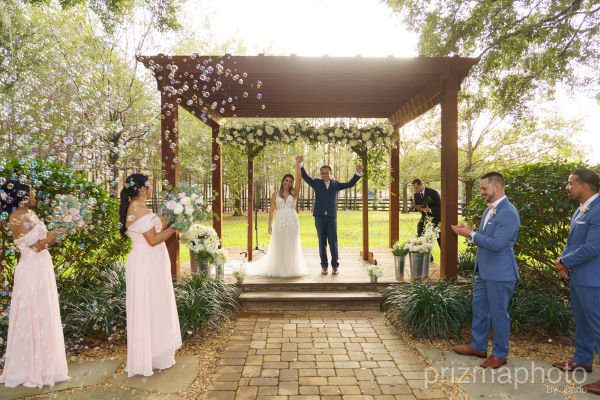 After sharing their vows and exchanging rings, Xiamy and Gary were introduced as the new Mr. and Mrs. Tsang. And in a shower of bubbles, the newlyweds walked towards their rustic garden reception.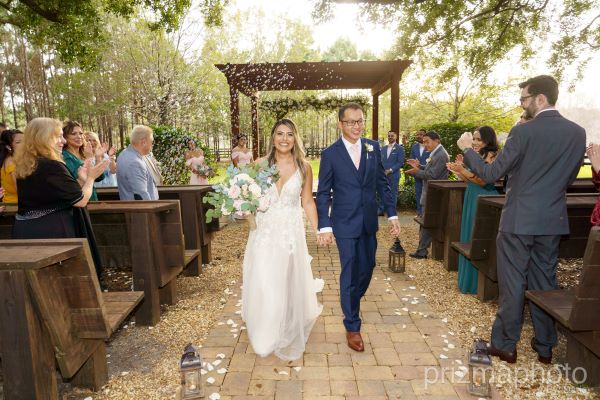 Blush & Navy Rustic Wedding Reception
Inside the Club Lake Plantation reception hall, a romantic wedding awaited. First, green vines hung from the wagon-wheel chandeliers. The tables were covered in crisp white lines. And to complete the rustic garden wedding, our French Country Chairs and French Country Chair Ivory Pads sat around the tables.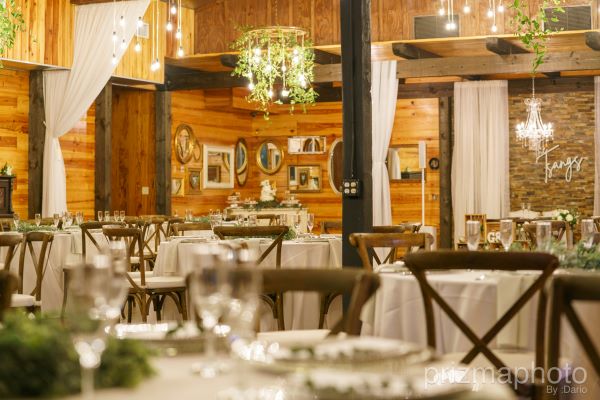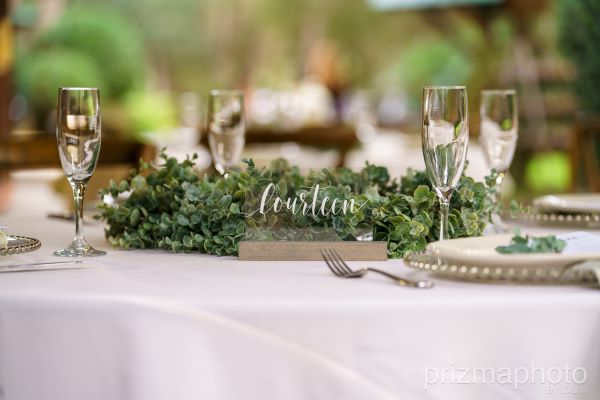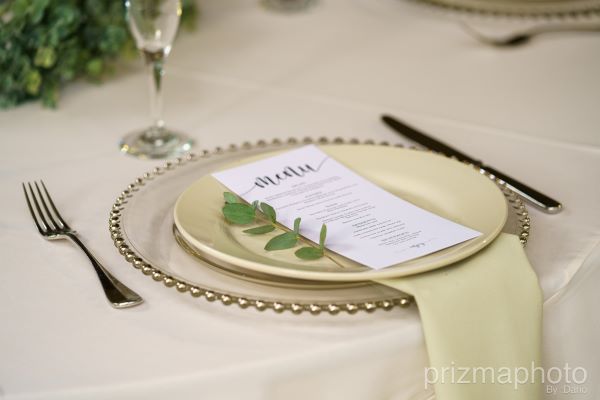 Speaking of tables, our Silver Belmont Chargers were set at each place setting. The silver detailing of the chargers, mixed so well with our French Country Chairs. Most importantly, they looked perfect with the farmhouse chic details of the reception hall.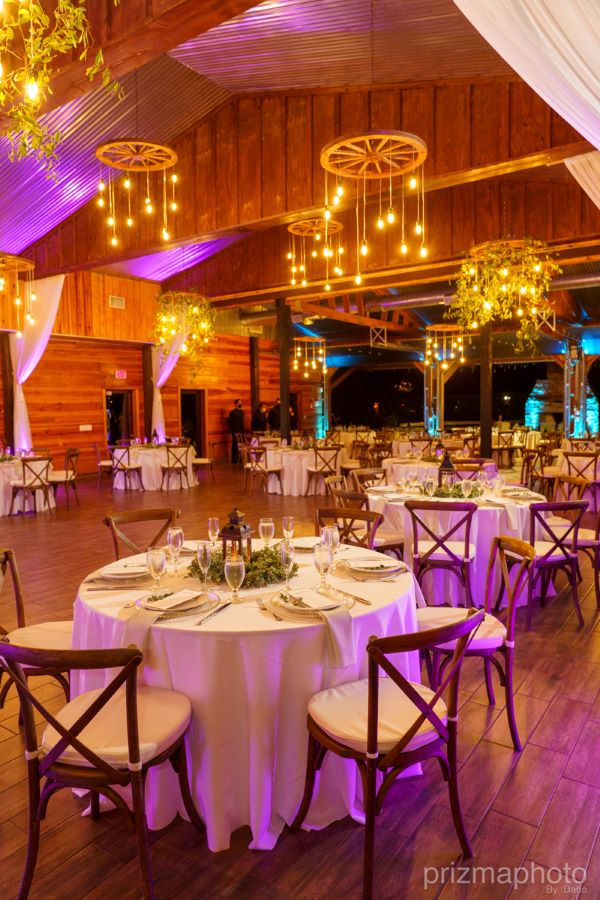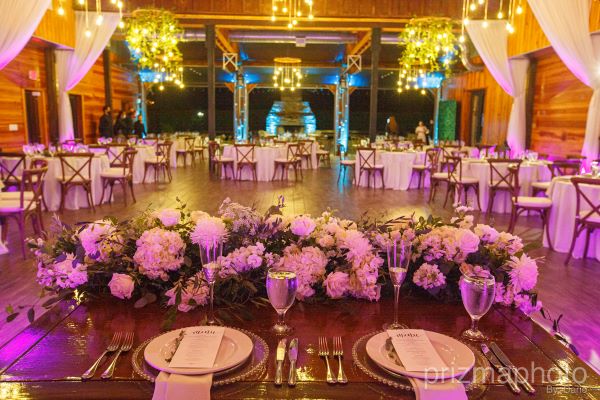 After the guests found their seats, the celebration began. First, a delicious meal from Foodie Catering was served. While the guests ate and drank, DJ Charles Miles created the right ambiance with a perfect playlist.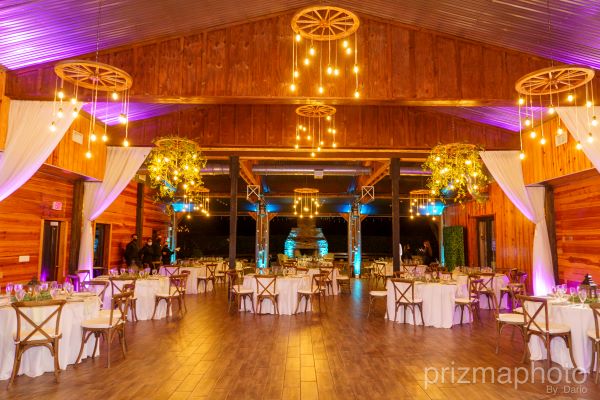 Finally, after dinner was served. The bride and groom had some sweet treats for their guests. On the desert table from Sweet Miss V's, there were goodies to please every tastebud. But, the wedding cake was our favorite. The design was a perfect addition to their rustic garden wedding.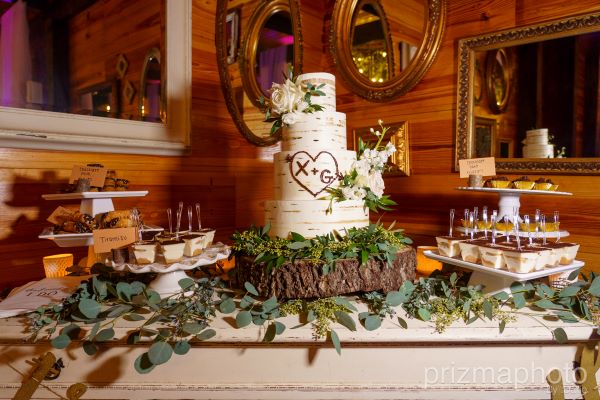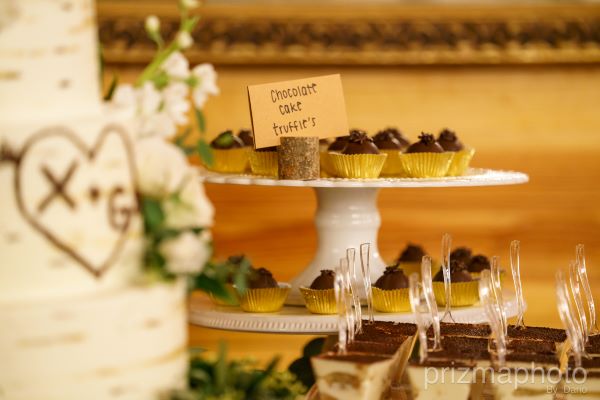 After the cake was cut, it was time to dance. DJ Charles Miles cranked up the music and turned down the lights. And, Xiamy and Gary hit the dancefloor with their family and friends.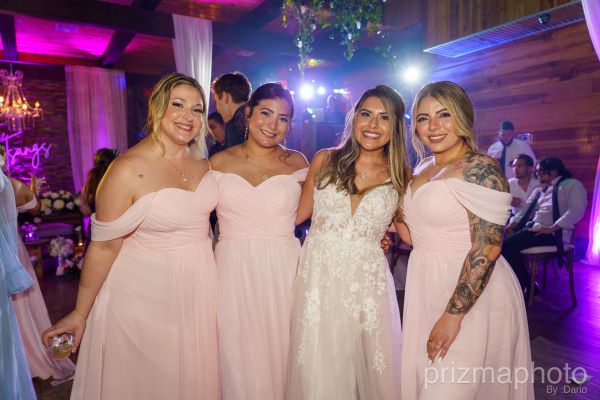 But, as the saying goes, all good things must come to and end. However, it was just the beginning of their wonderful marriage together. Congrats Xiamy and Gary!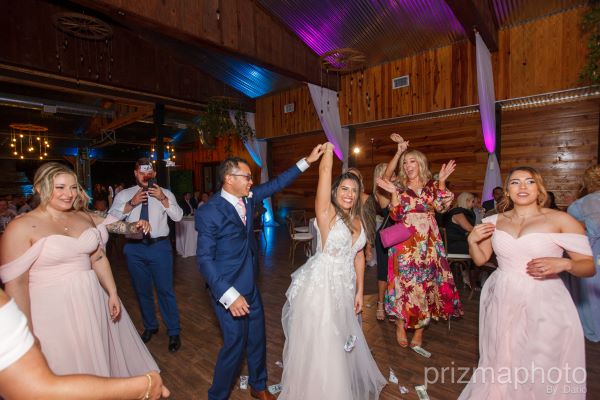 Featured Products: French Country Chairs, French Country Chair Ivory Pads, Silver Belmont Chargers
Venue: Club Lake Plantation | Photography: Prizma Photo  | Florist: In Bloom Florist | DJ & Photobooth: DJ Charles Miles | Rentals: A Chair Affair | Catering: Foodie Catering | Videography: AO Cinematics | Officiant: Sensational Ceremonies | Hair and Makeup: Once upon A Beauty | Cake and Desserts: Sweet Miss V's