Neda and David's Elegant Private Home Engagement Party
When an engagement party is as elegant and sophisticated as Neda and David's was, then you know the wedding is going to be unbelievable! This black and white extravaganza was both cozy and contemporary at a private home with a waterfront view. Planner Brandee Garr from Blush by Brandee Gaar designed and executed an evening that the friends and family of the couple enjoyed as they celebrated the upcoming nuptials.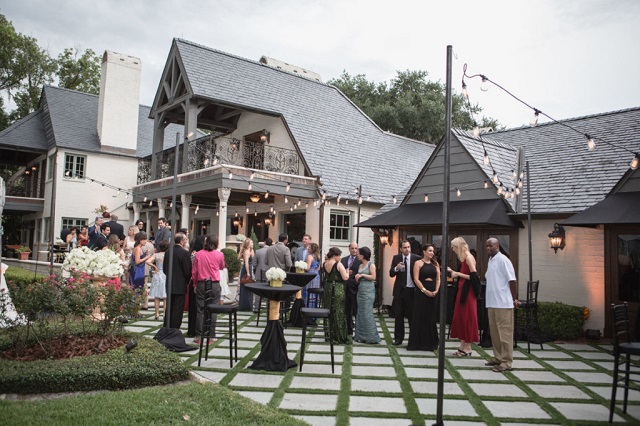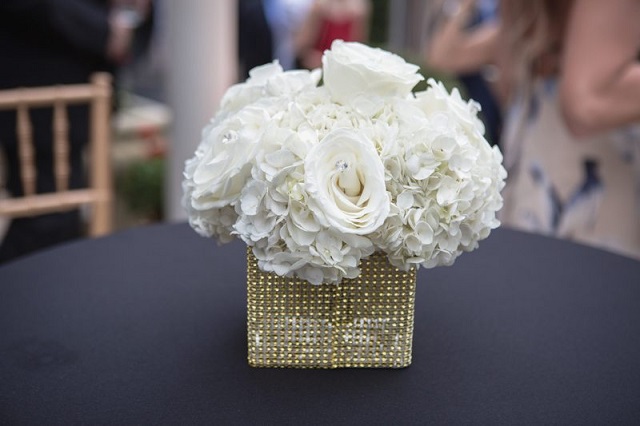 Photographer Captured by Elle did an amazing job freezing the moments of the evening in time. The laughter and the joy shines through the images, as well as the love that the couple shared with each other and their family.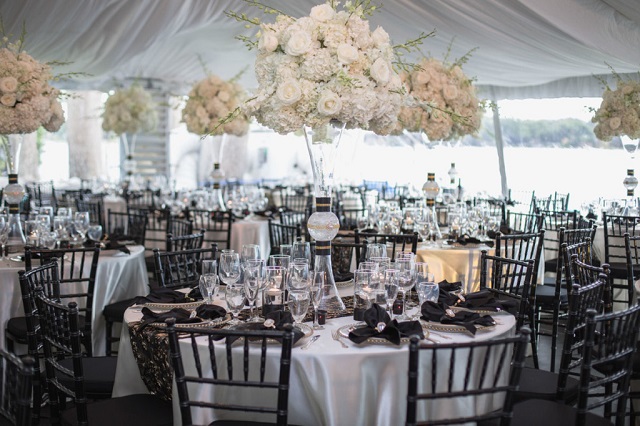 After guests enjoyed cocktails and appetizers on the waterfront, they made their way into the the beautifully decorated tent for dinner. The round tables were covered in white linens with black and gold accents, our gold Belmont chargers completing the look. The black Chiavari Chairs  created a dramatic setting for a memorable evening.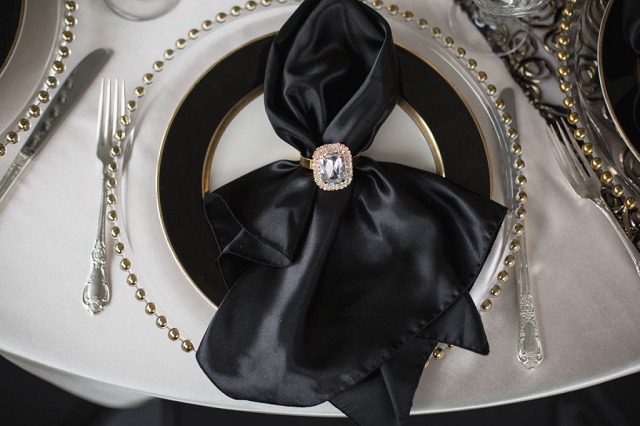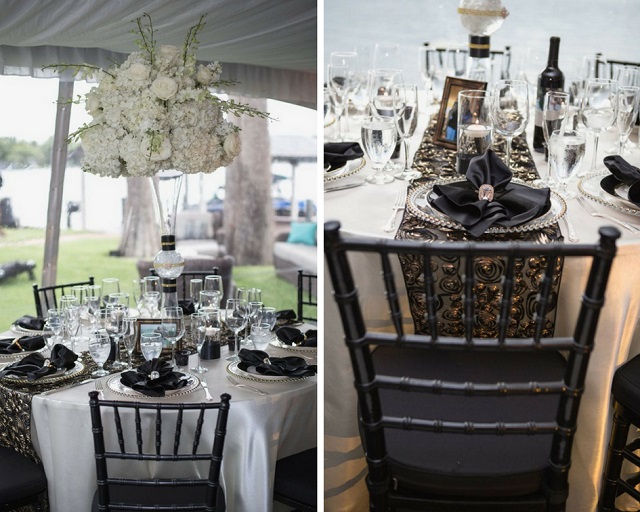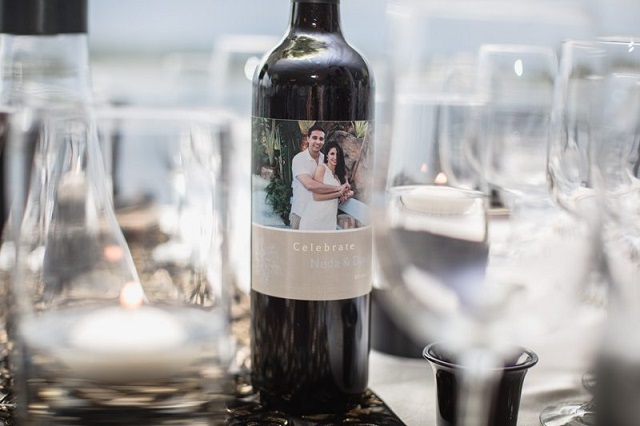 It was an honor to celebrate Neda and David's upcoming wedding at this private home engagement party. Thank you so much for including A Chair Affair in your celebration. We wish you many years of love and happiness, and we cannot wait to see how gorgeous your wedding is! Cheers!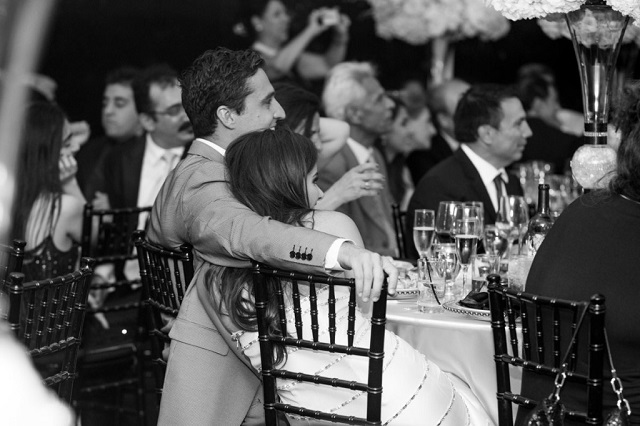 Planner: Blush by Brandee Gaar  |  Photographer: Captured by Elle  |  Video: Paul Duhon Videography   |  Dance Floor: Letz Dance on It  |  Rentals: Taylor Rentals, Stages Plus, A Chair Affair, Sunbelt Rentals  |  Band: C'Nergy Music  |  Catering: Arthur's Catering  |  Decor: RJ Glamour & Innovations  |  Lighting: TylerLight