Meredith and Sean say "I DO" at Palmetto Bed and Breakfast
We might be kicking off July in Florida, but we are already planning for crisp fall weddings. Meredith and Sean's gorgeous wedding at the historic venue Palmetto Bed and Breakfast was the perfect Florida fall wedding. Under an oak tree and in front of their family and friends, the couple tied the knot. Brittney with Kimberly Hensley Events assisted the couple in planning their big day and Taylor with Taylor Falcon Events made sure the details of the day all went smoothly. Photography team Jake + Katie Co was there to make sure that no one missed a moment of this glorious day.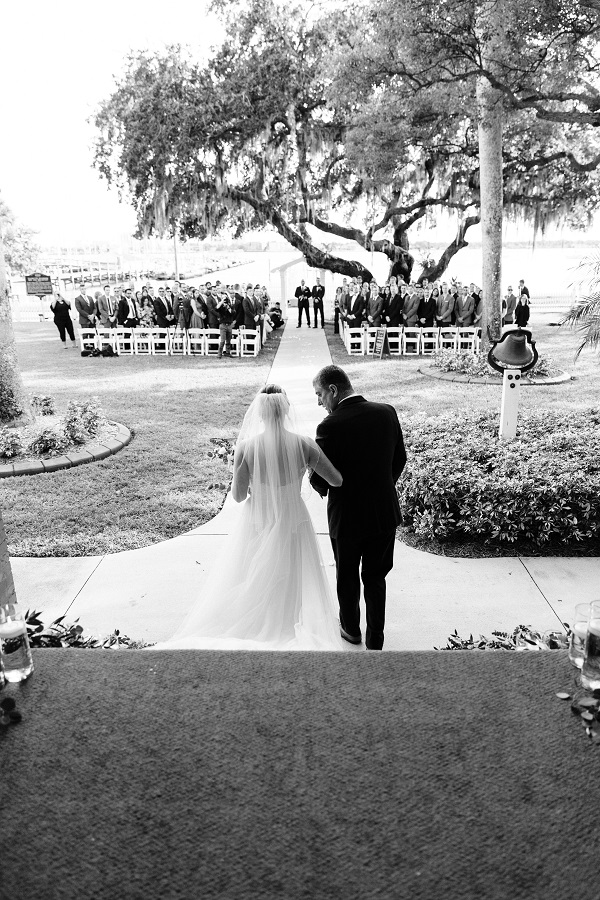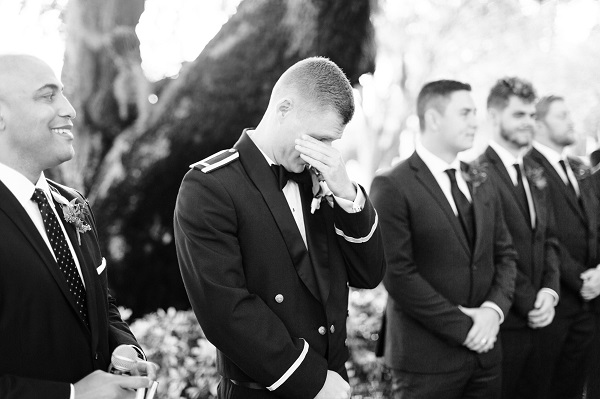 The wedding ceremony was beautiful. Meredith was escorted out of the home and the moment that Sean saw his bride, he shed a few tears of love, excitement and joy. They met under a moss covered tree and held each other hands' as the officiant spoke. This intimate and sweet union was sealed with a kiss and a round of applause from their wedding guests.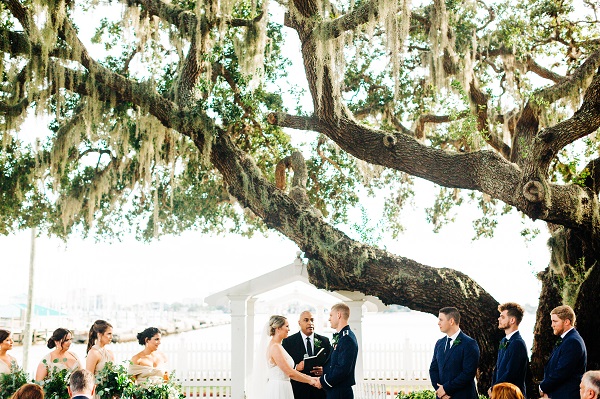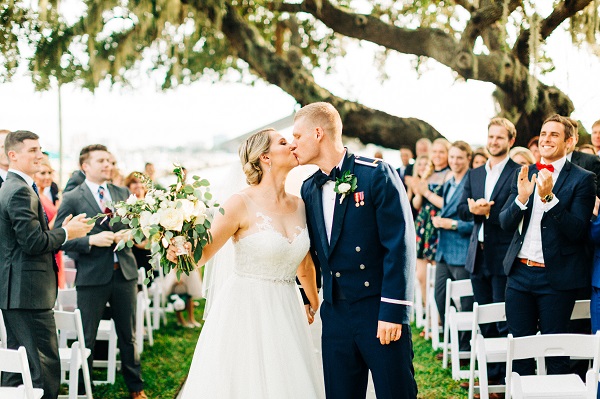 Following the ceremony, the newlyweds and their guests made their way to the reception under the stars. Market lights by Tampa Lights were strung above our  Round Folding Tables. They were covered in our  Ivory Color Linens. Candles and greenery sat in the center of the tables; creating a romantic garden style celebration. The head table sat closer to the house with our Banquet Folding Tables providing enough space for Meredith and Sean to sit with their family and close friends.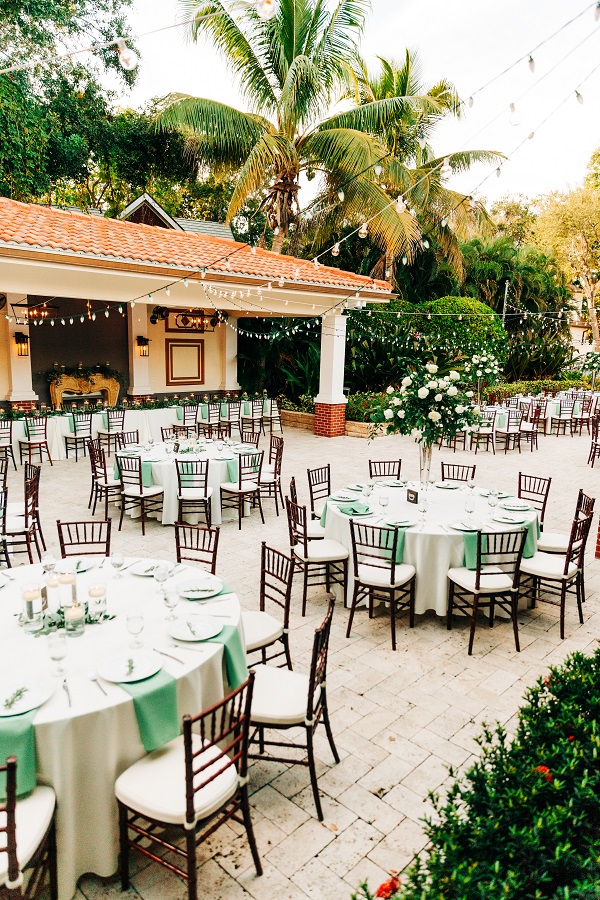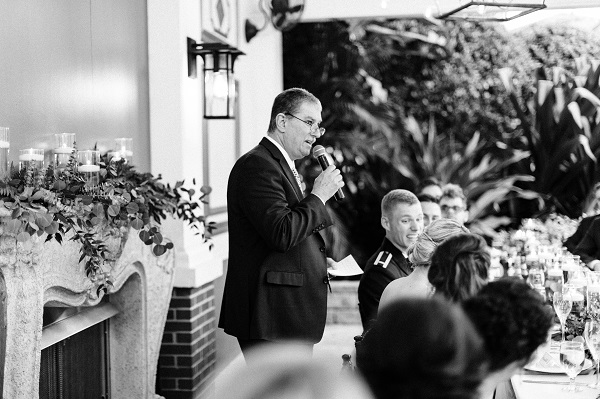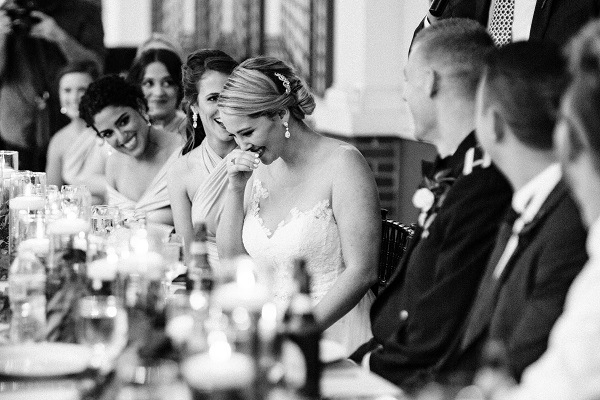 The wedding party enjoyed a few laughs during the wedding toasts while dinner by Flavor Gourmet was served. After the bride and groom cut into their sweet wedding cake from Cakes by Ron, the dance floor was opened and Grant Hemond and Assoc made sure the party went on into the night. Everyone, young and old showed off their dance moves. It was a fun-filled night!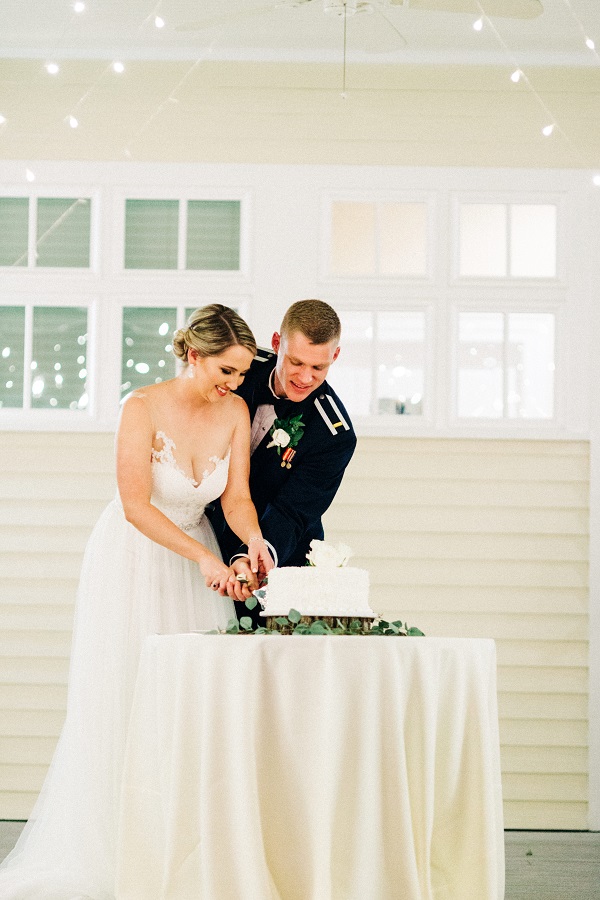 Then it was time to say good-bye and send the newlyweds off. With glow sticks in hand, the wedding guests cheered as Meredith and Sean embraced for a final kiss.We enjoyed being part of their perfect Florida fall wedding and wish the happy couple many years of love and laughter!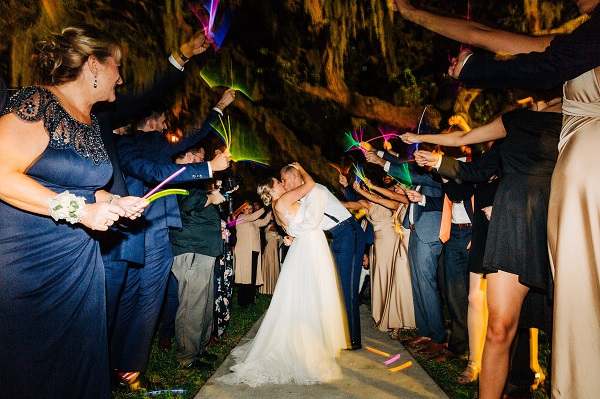 Featured Products: Round Folding Tables |  Ivory Color Linens | Banquet Folding Tables
Venue: Palmetto Bed and Breakfast  |  Planner: Brittney with Kimberly Hensley Events  |  Day of Coordinator: Taylor with Taylor Falcon Events  |  Photographer: Jake + Katie Co  |  Videographer: Ethan Upton  |  Florist: The Hen House  |  Catering: Flavor Gourmet  |  Cake: Cakes by Ron  |  Rentals/Linens: A Chair Affair  |  Lighting: Tampa Lights  |  DJ: Grant Hemond and Assoc