Intimate Oceanfront Hammock Beach Wedding
When we were approached to provide wedding seating for Jessica and Scott's oceanfront Hammock Beach wedding, we knew we were in for something truly special!
Colleen Albrecht of Hammock Beach Resort handled the coordination on the day of the wedding flawlessly, ensuring that everything was perfect. Meanwhile, Sara Purdy Photography stood by to capture every special moment, working a little camera magic.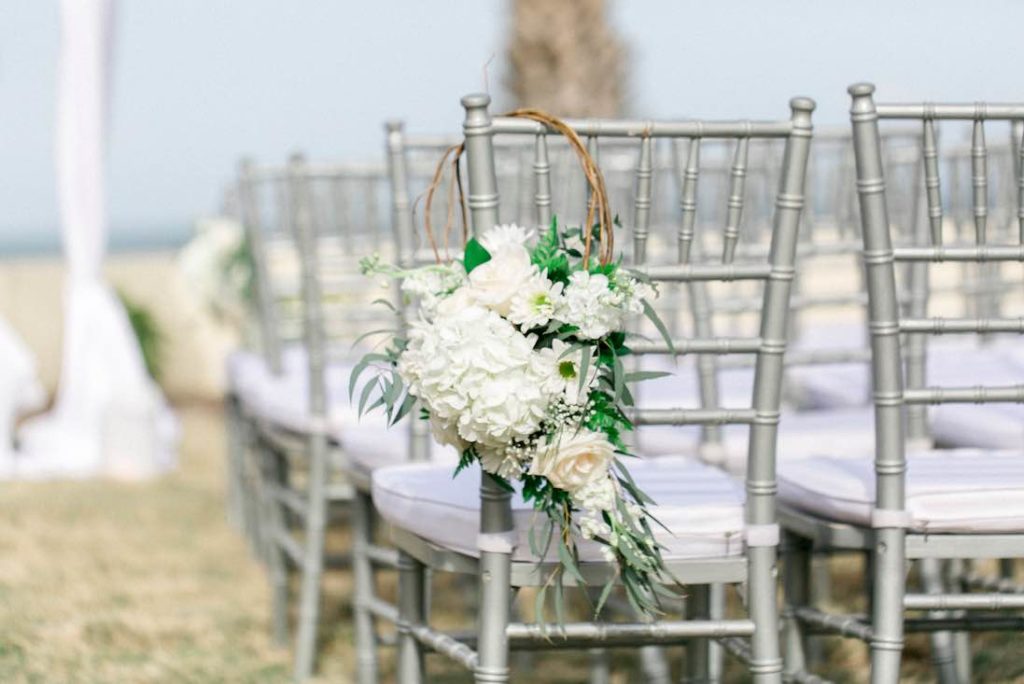 Everything had been set up in record time for the oceanfront Hammock Beach wedding, beginning with an intimate ceremony along the beach. The bride and groom's loved ones sat in silver Chiavari chairs with white pads as they waited for the ceremony to begin, their excitement nearly palpable when Jessica and Scott finally said their I Do's.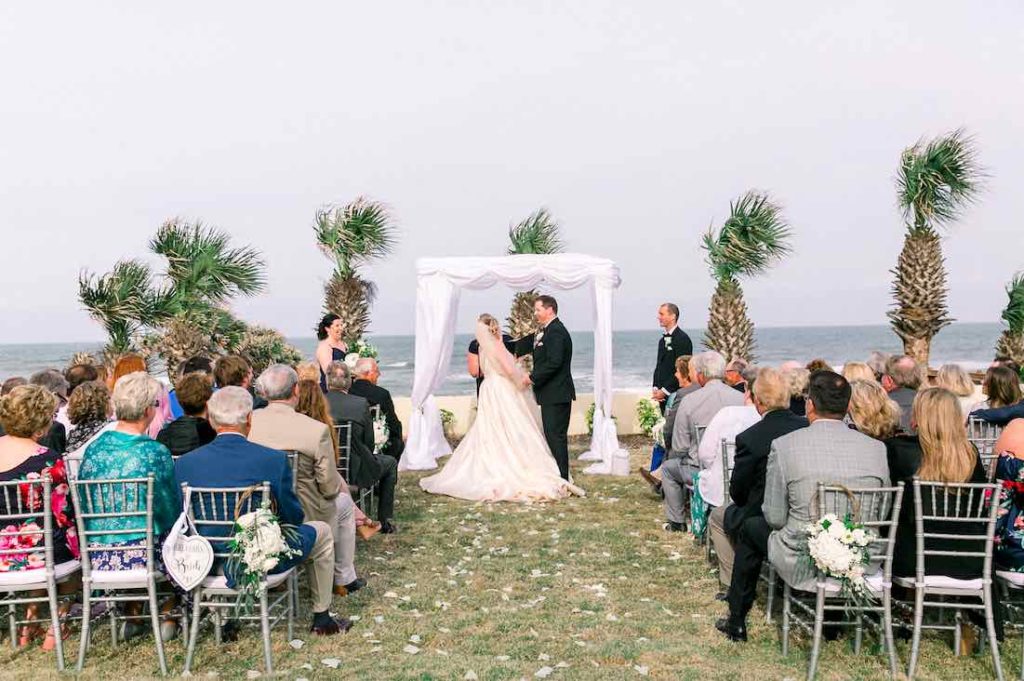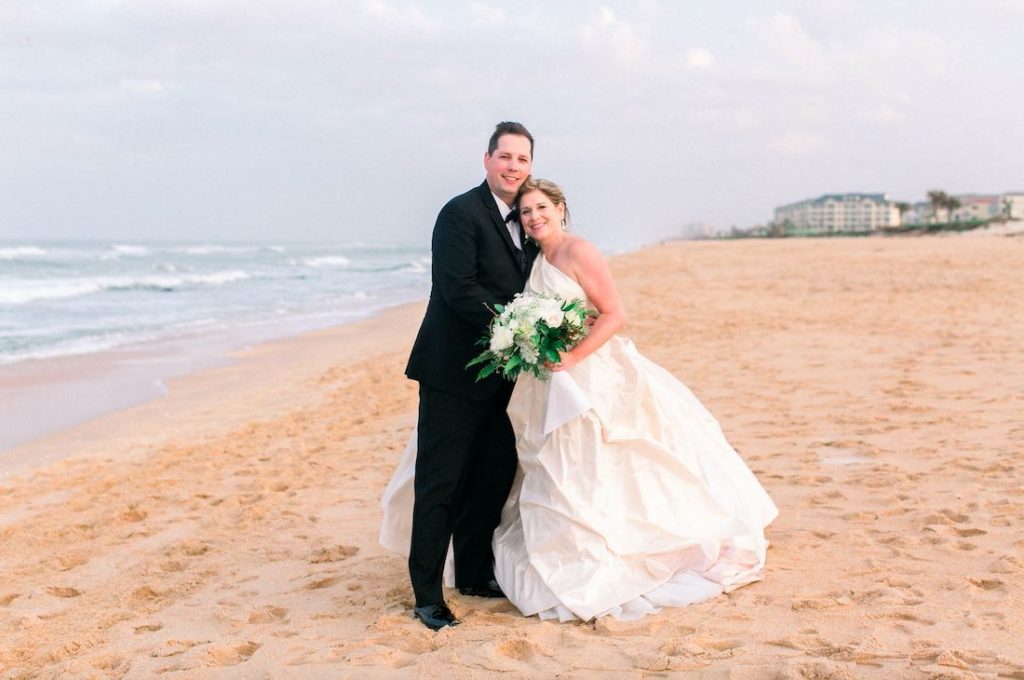 Once they were officially husband and wife, Jessica and Scott were ready for their tent reception on the Lodge Lawn. The decor was simple and minimalistic, just as they wanted, giving them plenty of time and opportunity to enjoy the dance floor.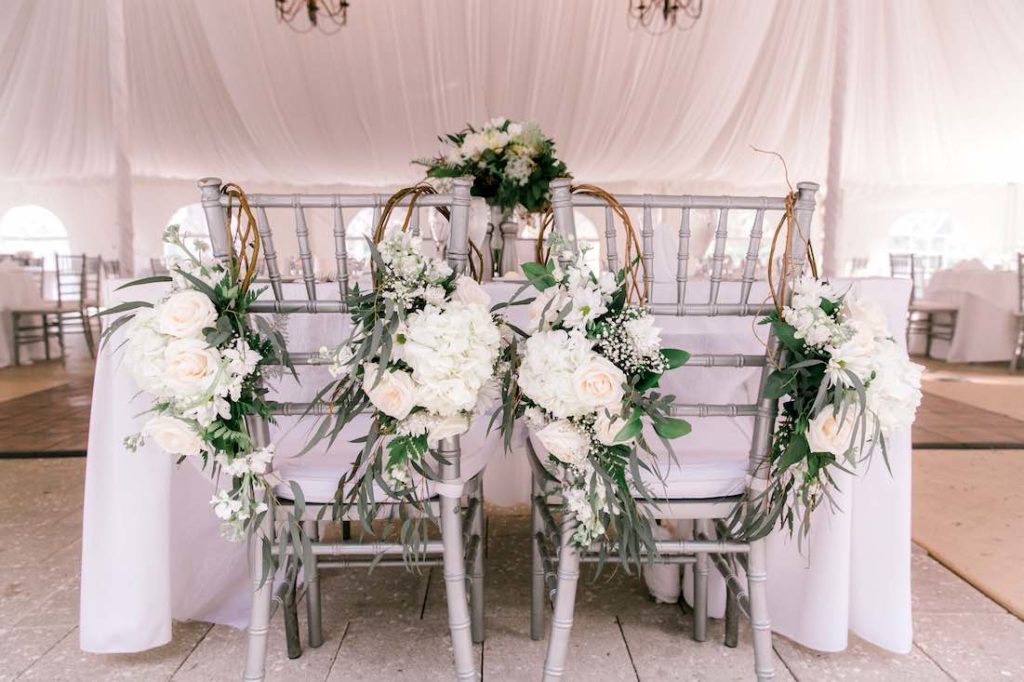 When they got too tired to dance, they took to their silver Chiavari chairs to rest and enjoy the delicious cake by The Pastry Studio.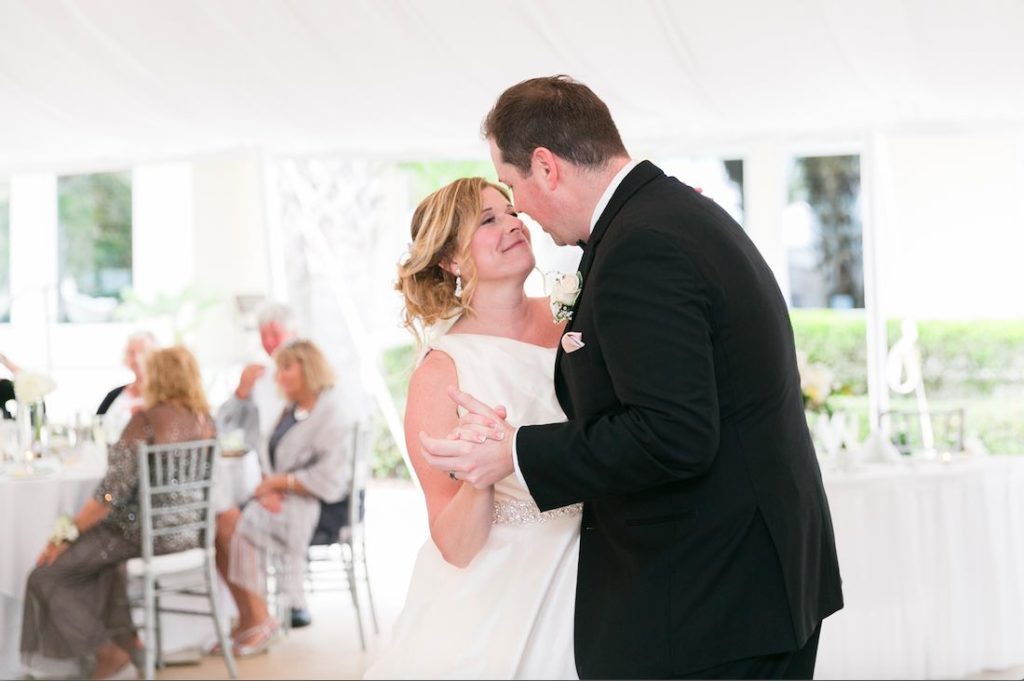 Following a lovely evening, it was time for the couple to say their goodbyes and embark on their new life together. Congratulations, Jessica and Scott!
Featured items: silver Chiavari chairs with white Chiavari pads
Vendors: Venue (ceremony): Hammock Beach   |   Venue (reception): Lodge Lawn   |   Wedding coordinator: Colleen Albrecht – Hammock Beach   |   Officiant: Carrie Gott (family friend)   |   Ceremony music/cocktail hour/reception: Chris Grueller   |   Photographer: Sara Purdy Photography   |   Hair and makeup: Diana Costa and Team   |   Florist/Decor: Blooming Flowers   |   Cake: The Pastry Studio