Erin & Lane
While wedding trends come and go, there are a few trends that stick around which we love. And a shabby-chic wedding is one we will never get tired of! Erin and Lane's Lakeside Inn spring wedding is a perfect example of why we love this wedding trend. The planning team from Your Favorite Day created a magical day, and PB & J Studios froze the moments in time. Keep reading to see why this spring shabby-chic wedding has us dreaming of cool lakeside breezes.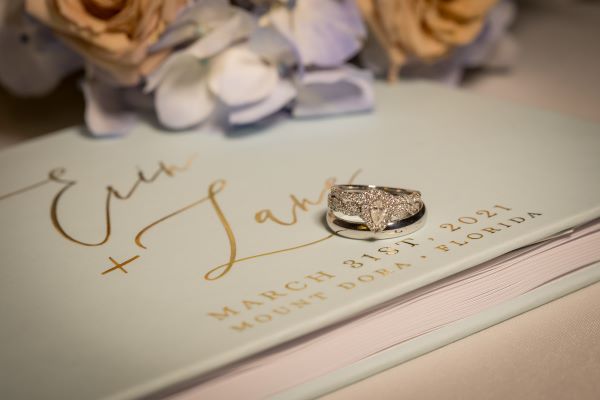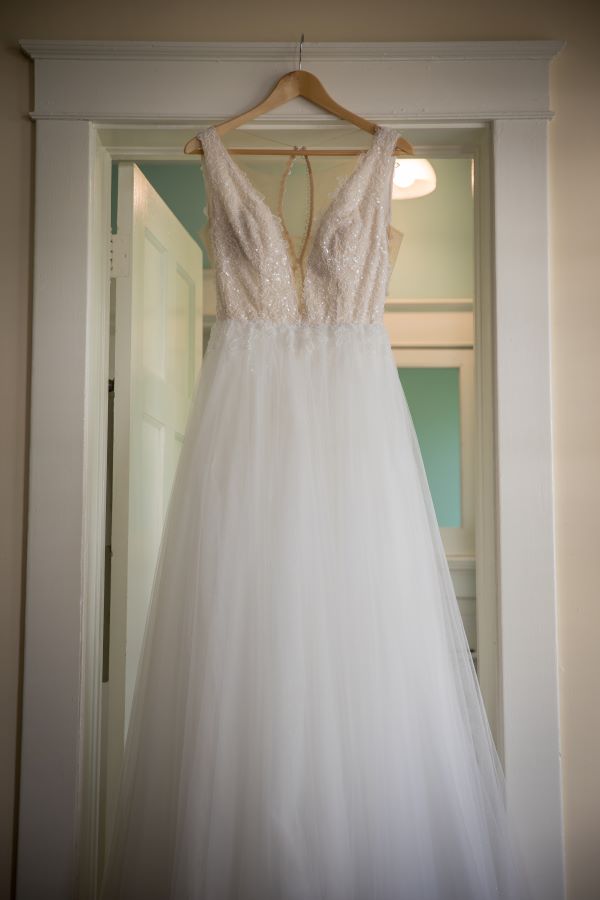 While the dream team set up the lakeside wedding ceremony, Erin and her two bridesmaids enjoyed some pre-ceremony pampering. Beauty by Mel G got the ladies wedding-ready. And after her hair and make-up was done, Erin slipped into her gorgeous beaded gown. With a full tulle skirt, she looked like a princess!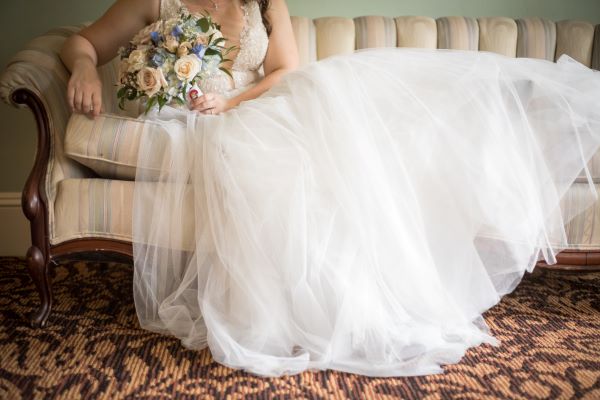 But before this princess could meet her prince charming, she needed one more accessory to complete her shabby-chic wedding look: a beautiful bridal bouquet. The team from Linens and Flowers Design presented our bride with an arrangement filled with soft pastel flowers and greenery, hand-tied with a soft white ribbon.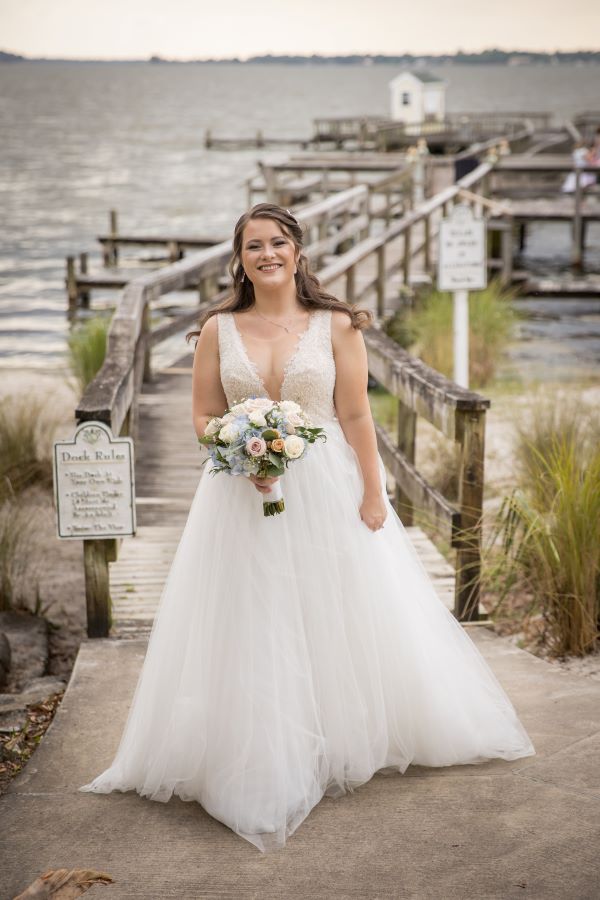 Lakeside Wedding Ceremony
Now that our bride was ready to meet her groom, it was time to begin the wedding ceremony. Guests were escorted to the edge of the lake, where the ceremony awaited. Our Gold Chiavari Chairs with White Chiavari Pads were the perfect wedding seating for the intimate wedding. And to keep with the shabby-chic wedding design, gold lanterns filled with flowers hung from shepherds hooks.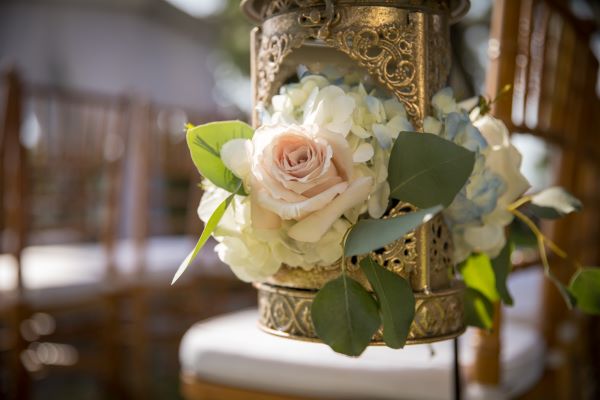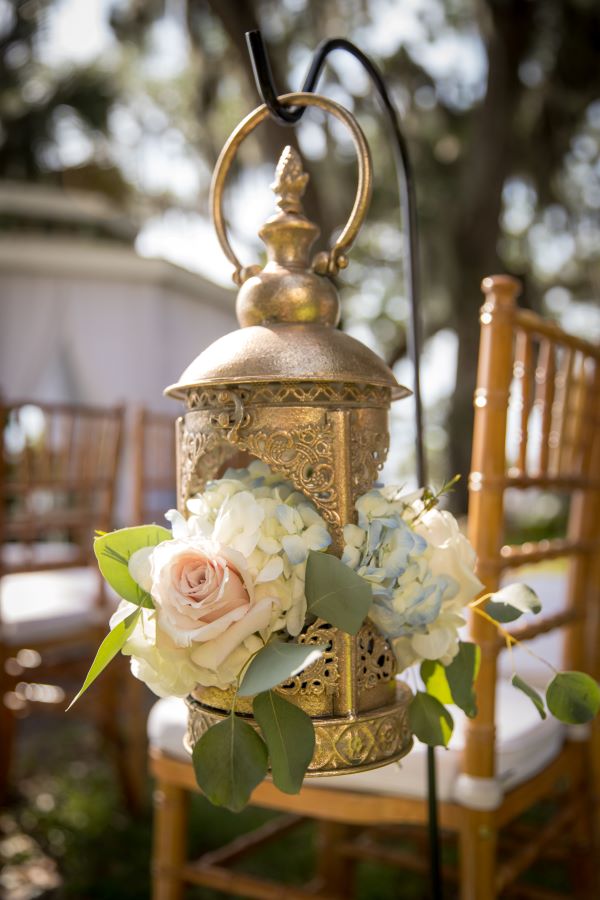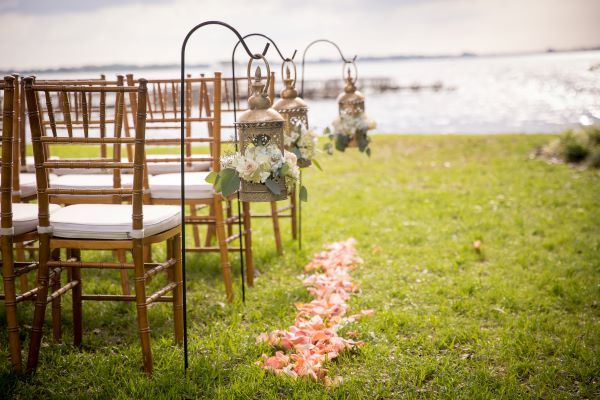 As Erin walked toward her groom, one of her bridesmaids played processional music on her guitar. With the lakeside breeze blowing softly, Erin and Lane held hands and exchanged vows. And after being presented as husband and wife, the newlyweds made their way down the aisle.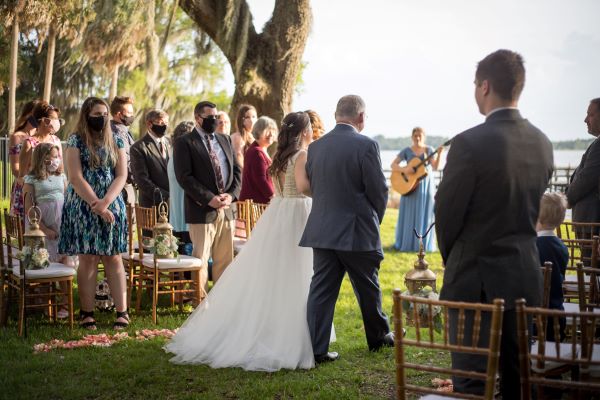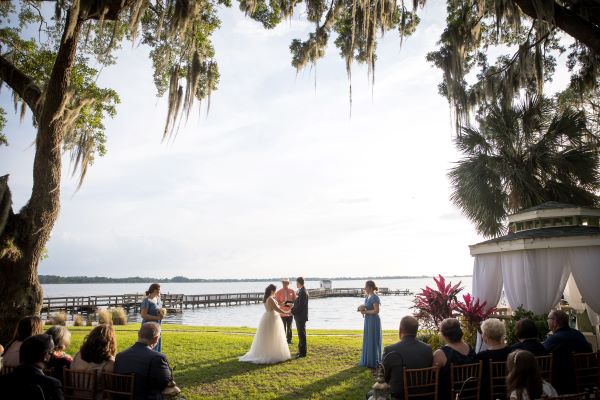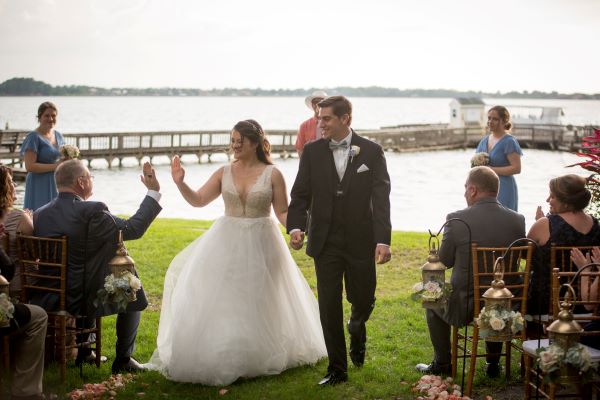 Shabby-Chic Reception
After the ceremony, it was time to celebrate the happy couple with a shabby-chic reception. First, to create an intimate reception area for Erin and Lane's guests, the planning team set a head table with our Gold Chiavari Chairs. And then, our Gold Fleur Porcelain Chargers and Mismatched China were paired together. Our mismatched china is a perfect compliment for any wedding with a vintage vibe.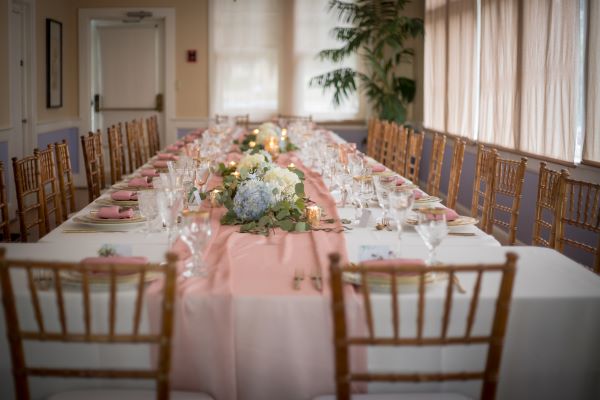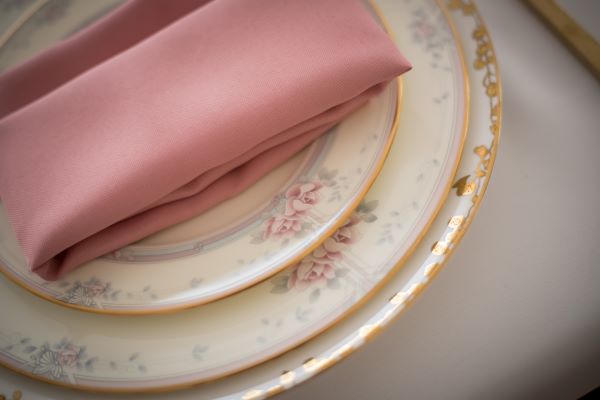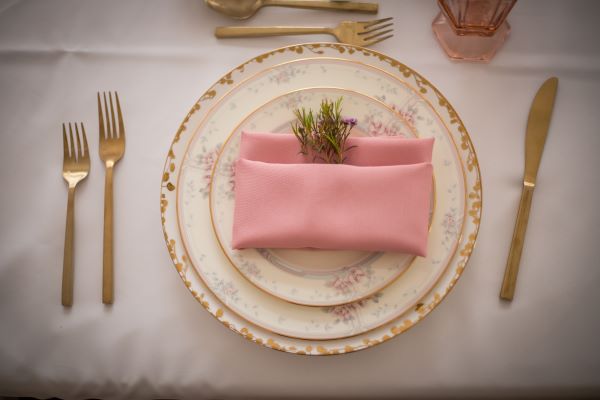 Following dinner and slices of the Le Petit Sweet wedding cake, Erin and Lane's family shared memories and words of wisdom with the happy couple. And when the evening came to an end, the wedding guests sent the happy couple off to start their happily ever after together.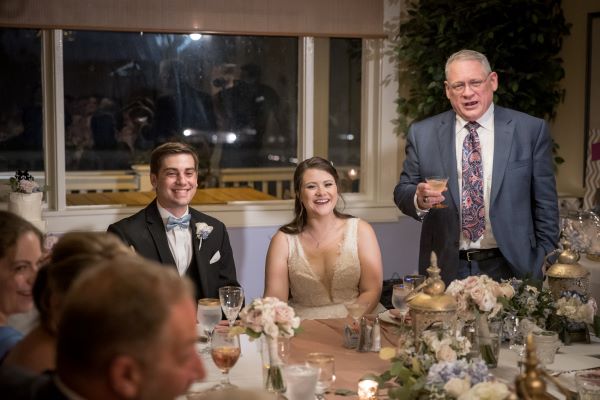 Featured Products: Gold Fleur Porcelain Chargers, Gold Chiavari Chairs, White Chiavari Pads, Mismatched China
Venue: Lakeside Inn | Wedding Planner: Your Favorite Day | Photographer: PB & J Studios | Beauty: Beauty by Mel G | Cake: Le Petit Sweet | Florals: Linens and Flowers Design | Rentals & Decor: A Chair Affair