Meet our November Winners – Jessica and Chas!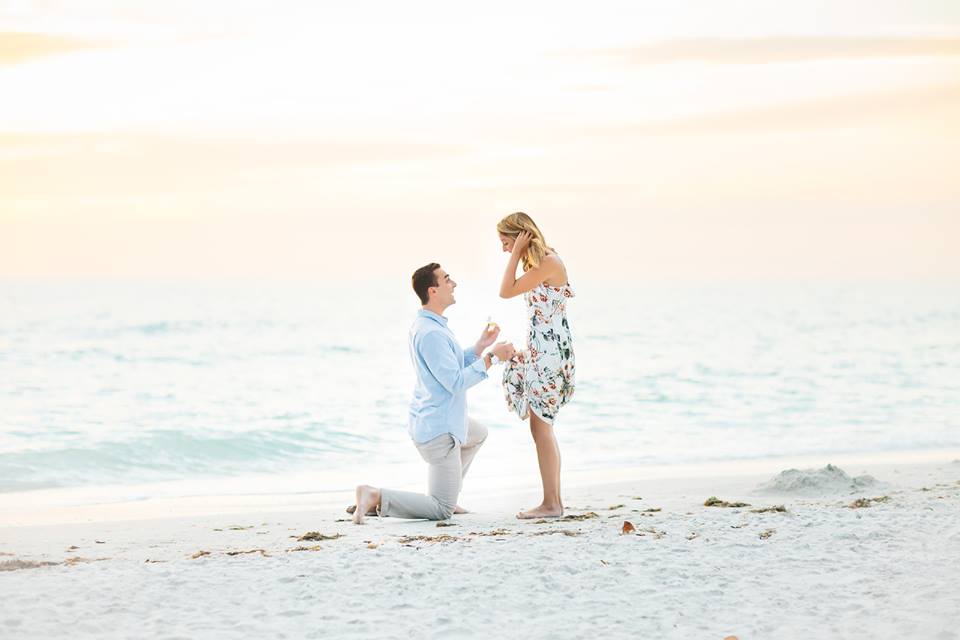 Photos by Jessi Caparella
Every month, we choose one lucky couple to win $500 off of their wedding rentals, and we're thrilled to introduce you to our November winners – Jessica and Chas! We got the chance to speak with the bride-to-be, Jessica, and got all the details on her and Chas's first meeting, their wedding plans, and more!
Where did you and your fiancé meet?
We met on a blind date in college. One of my best friends/roommate knew him through her boyfriend (now husband). I took him on my sorority date function and the rest is history.
How did you know he was the one for you?
I've known he was the one for me for a long time, mostly because I always want him around! He's so much fun and we have so much fun together. He also happens to be one of the most loyal and best people I know, so that doesn't hurt. I'll also be very cliché and mention that he's my best friend… I could go on and on!
What are the things you have in common?
We have the same taste in a lot of things. We love the same music and going to concerts. We are both adventurous when it comes to food and love trying new things. We are also both creative minds. He has music, and I studied art in college. We love to travel, whether it's to our favorite beach or new places. We also share a lot of close friends, and love and cherish our families.
How did he propose?
He took me to our favorite beach in St Pete, as he always does, for our anniversary. This time, though, for our 5th anniversary we decided to walk to dinner on the beach, and he proposed to me in front of a bench we'd sat on for our first anniversary. He then took me to a rooftop bar where our families were watching the whole time. It was perfect.
What part of your wedding day are you looking forward to most?
We just want the day to be about us and becoming a family. So, I'm just looking forward to everyone we love being in the same room to celebrate us and our love.
What is the inspiration for your wedding colors?
Our venue is beautiful on its own, so I just wanted simple, neutral tones to play off of the brick and white walls of our venue. I've also always been a fan of lots of greenery, so we included that, as well.
That sounds just beautiful, Jessica! We're so excited for your upcoming wedding, and congratulations again to you and Chas on being our November winners!
Are you getting married soon? Tell us your story for a chance to win $500 off your wedding rentals with us! Click here!