December Winners – Meet Lindsay and Adam!
Each month, we choose one lucky couple to win $500 off of their wedding rentals, and we're thrilled to introduce you to our last winners of 2017 – Lindsay and Adam! We had a chat with the bride-to-be and got all the details on their love story, wedding goals, and more! Read on to get to know our December winners!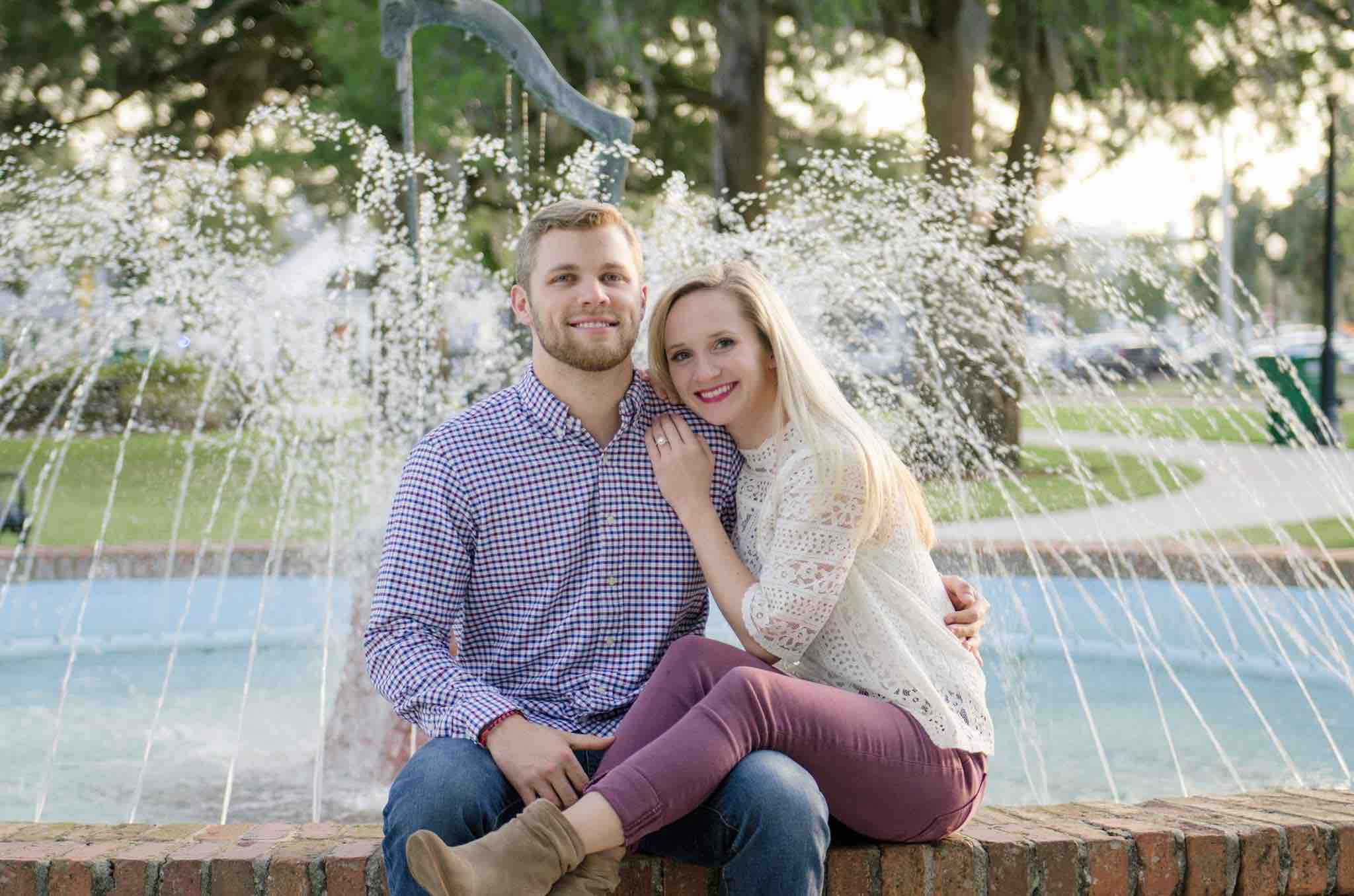 Where did you meet your fiancé?
Adam and I met while both attending UCF for undergrad. We were set up on a blind date by mutual friends and ended up hitting it off right away.
How did you know he was the one for you?
I knew Adam was the one for me from the very beginning. From the first date I could tell he was very gentle and calm- very therapeutic to a type-A person like myself! It didn't take long for me to recognize that we also shared the same sense of humor and that he had the biggest heart.
What are the things you have in common?
I would dare to say Adam and I have nearly everything in common. We share the same interests in TV shows and music, same hobbies such as working out and spending time with our dog and our families, and same taste in clothing and style. Often, we order the same meal at a restaurant without realizing it. One year for Christmas, I even bought him the same exact baseball cap that he happened to buy his brother!
How did he propose?
On our 3rd year anniversary, Adam took me back to where we had our first date. After a walk around the park, he dropped to one knee in front of family and friends who were watching from a nearby restaurant. We all celebrated together afterward with dinner and champagne.
What part of the wedding day are you looking forward to most?
I am most looking forward to celebrating with all of our closest family and friends that we don't get to see very often. It is a gift for everyone to be able to come together and celebrate our new life as a married couple.
What inspired your wedding colors?
Because we are getting married in the summer, I wanted a lot of greenery and neutrals to complement that. Adam and I love copper so we also added a lot of copper details. We also picked two beautiful venues for our ceremony and reception and wanted to accent, rather than overpower, the beauty of those spaces.
That sounds amazing, Lindsay! We can't wait for the wedding, and congratulations again to you and Adam on being named our December winners!
Are you getting married soon? Tell us your story for a chance to win $500 off your wedding rentals with us! Click here!