Figuring out what goes on top of your cake is a decision whirlwind:
How big will the topper be?
What color should it be?
Should it be themed?
With these and about a million other questions on your mind, did you stop and think about what is going on the bottom of the cake? You don't have to click the 'panic now' button if that happened to slip your mind, because we can take care of that for you. With our beautiful cake stands, we can assure that your decadent wedding treat will look beautiful from head to toe.  All you have to do is point and choose!
Our assortment of cake stands range from simple and sleek to elegant bling. Our gold, silver, and bling cake stands come in both a square and round shape. We also provide these stands in many different sizes.
Our silver and gold cake stands flawlessly blend into your wedding decorations while adding the perfect statement to your cake.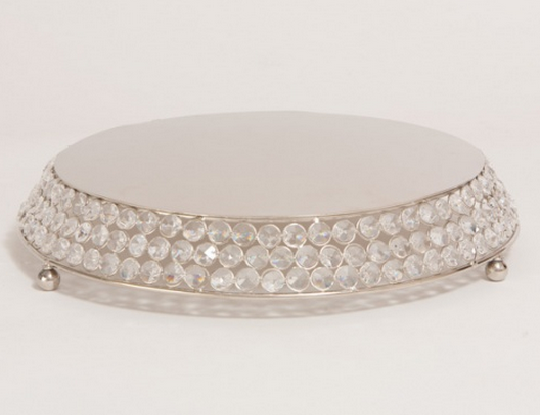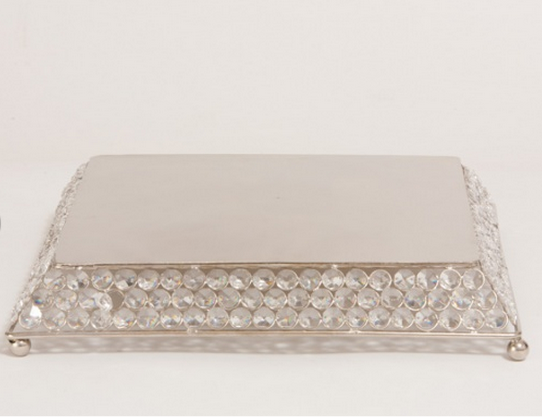 For a truly indulgent event, our bling cake stands add to the "wow" factor with their sparkle and shine.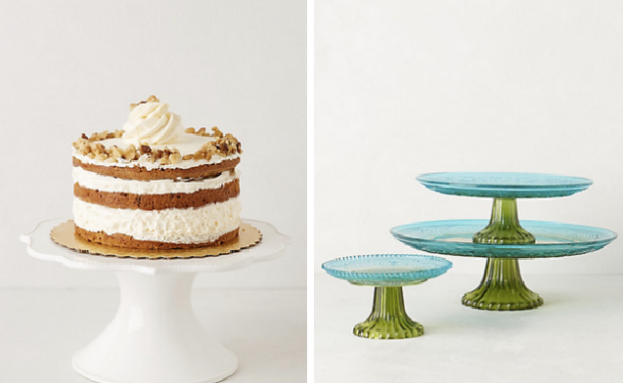 If you're envisioning a simple and sophisticated occasion, try our white scalloped cake stand. You can pair it with our mismatched china for a posh tea party, or let it stand out at your shabby chic affair. For a punch of color feast your eyes on our blue and green color block cake stands. These are sure to give your cake a fun and delicate finish.
Whether it's a small cake for an intimate Sunday brunch, or a large cake for a roaring party, we have a stand with just the right fit.
Don't hesitate to check out our cake stands and other decor!
Cake Stands: A Chair Affair