Alex & Doug
When life gives you lemons, you make lemonade. And for Alex and Doug, when their April 2020 wedding date had to be moved because of a global pandemic, they made the best of it and pushed their modern emerald wedding at the beautiful Bella Collina to later in the year. But it was well worth the wait! The talented planning team from Blush by Brandee Gaar took control of the details, while Nate Puhr Photo & Cinema captured them.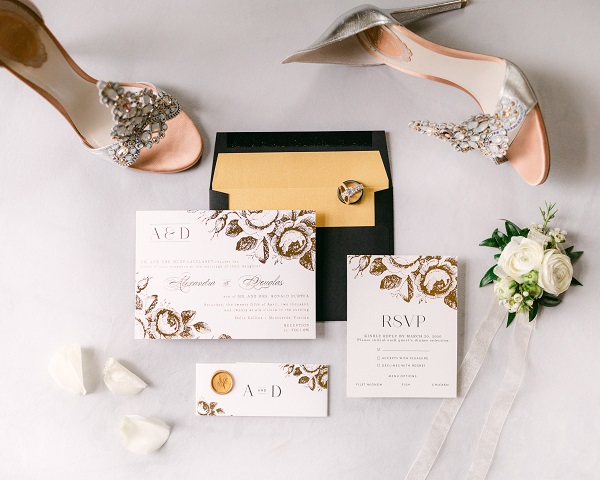 Getting Ready
Cheers!! The ladies enjoyed spending time together getting pampered with the team from LeJeune Artisty. And they shared lots of laughs and a few toasts while they celebrated Alex and Doug before putting on their emerald bridesmaids dresses.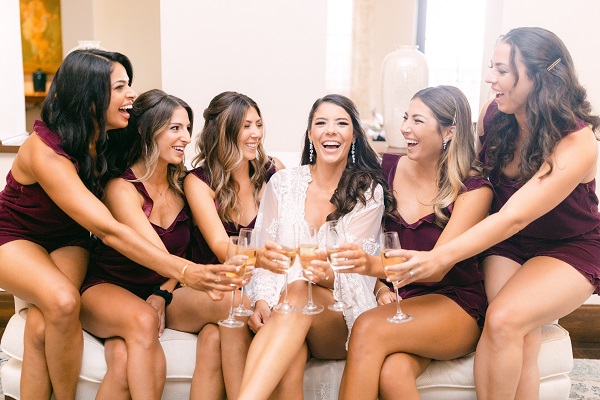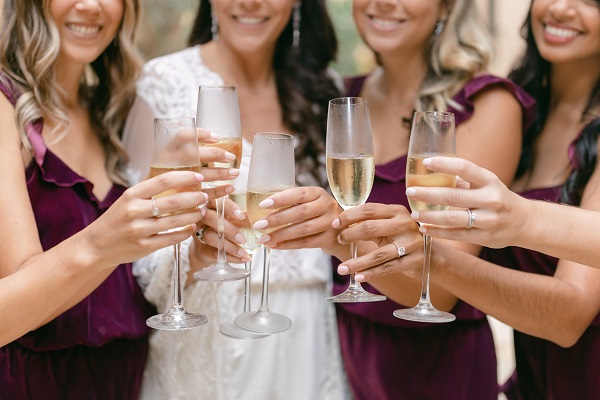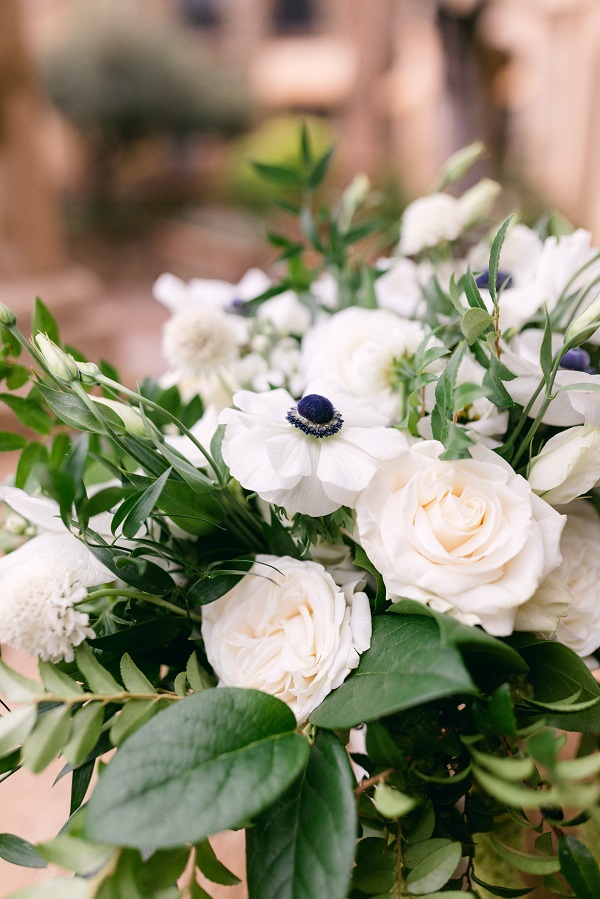 The guys had fun getting ready too. While there wasn't as much primping, there was a good deal of laughter.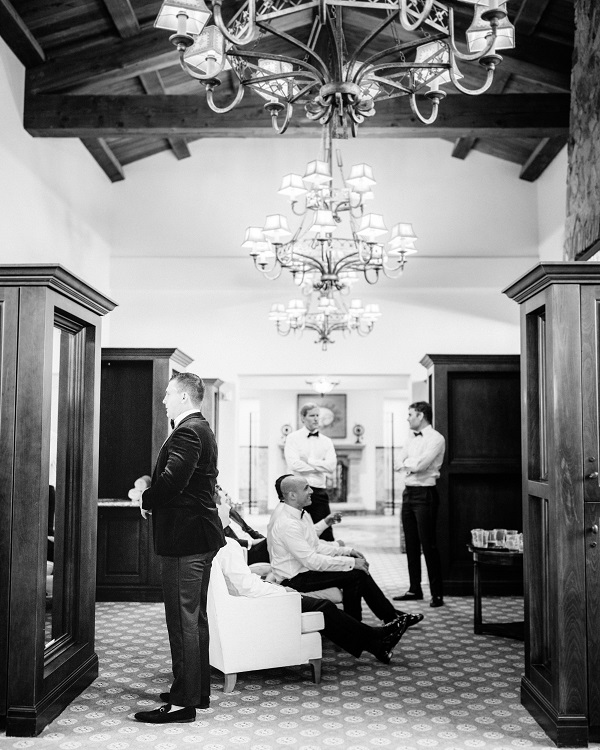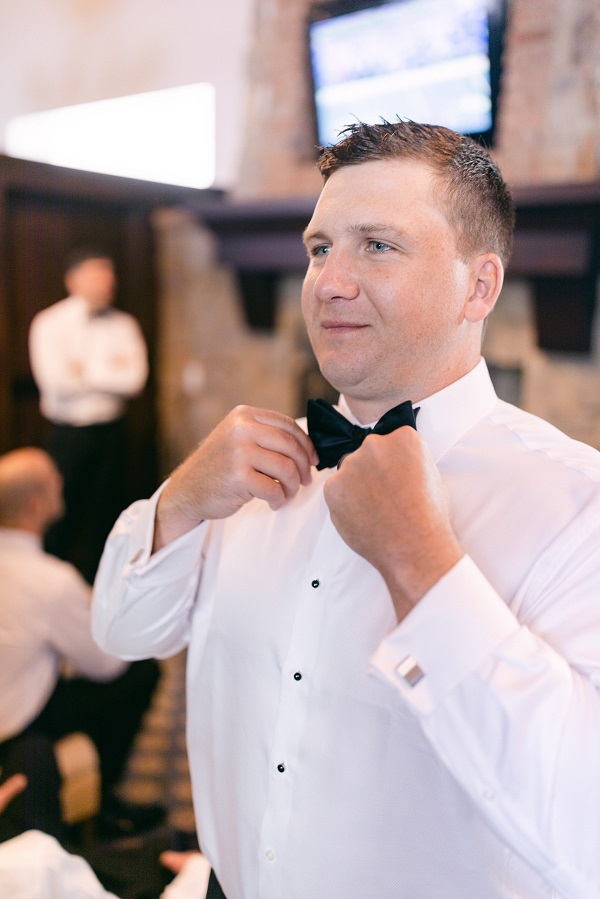 But before the ceremony, there was one more thing to do. Alex and Doug shared an intimate first look with their bridal party in attendance. The ladies wore gorgeous emerald-colored velvet gowns and the guys looked handsome in their classic tuxedos. This was definitely a very stylish and modern wedding party!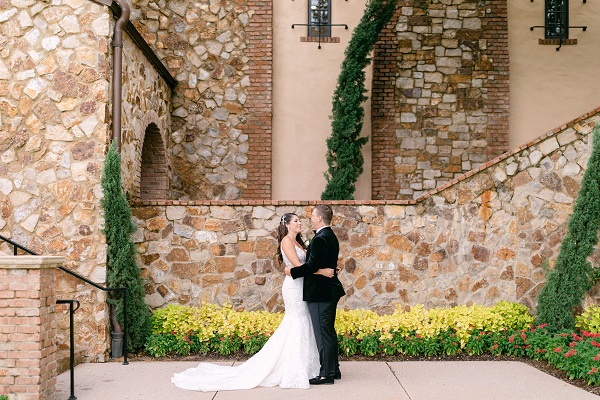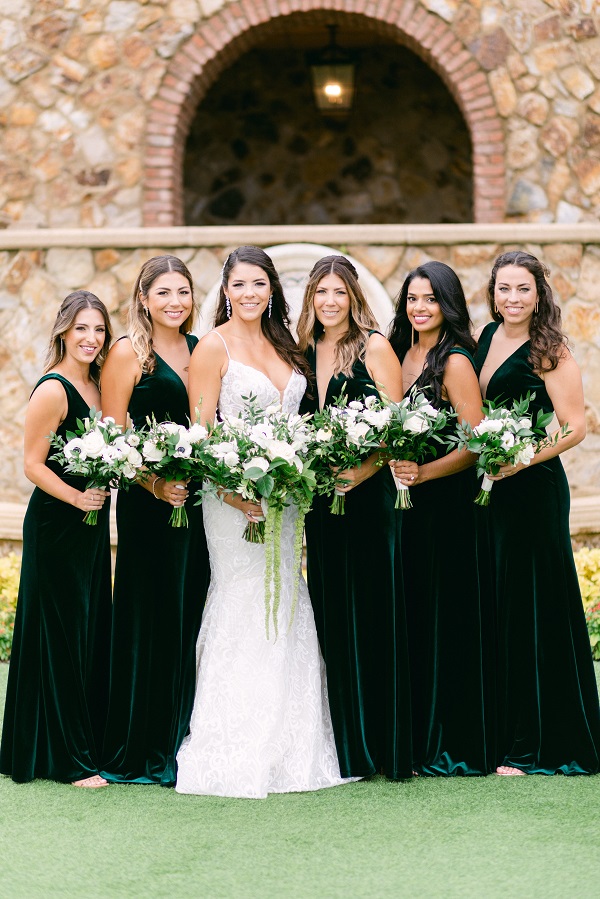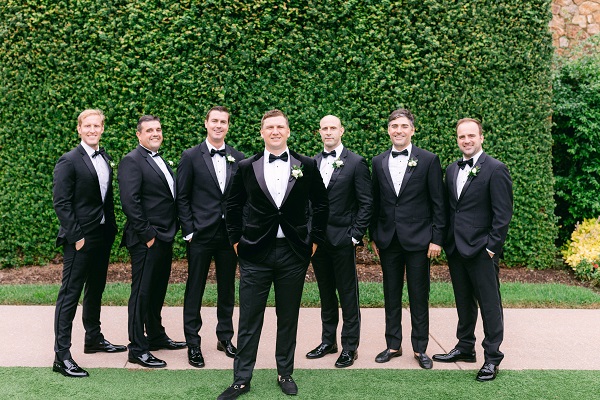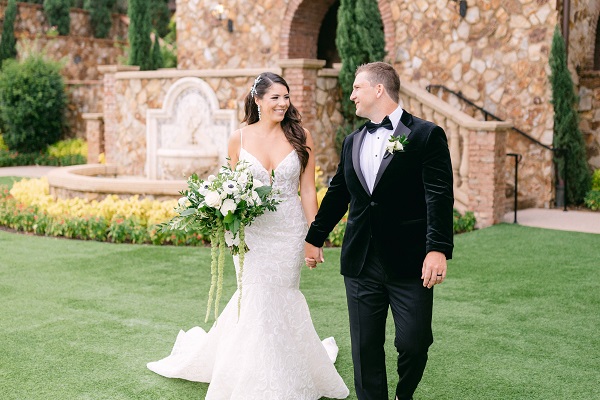 The Wedding
Thanks to the Florida fall weather, the outdoor ceremony was perfect in every way. And while the bride and groom shared their vows in front of their friends and family, the team was making the finishing touches on the reception!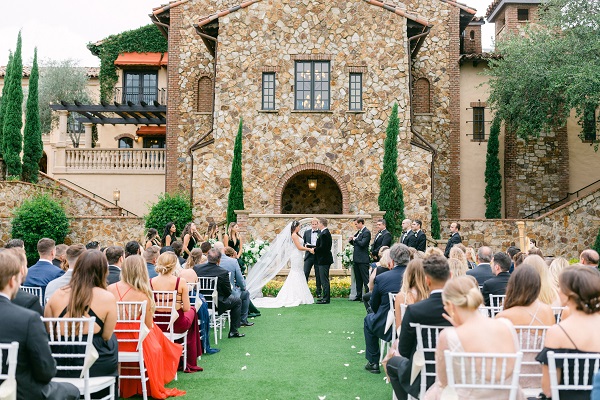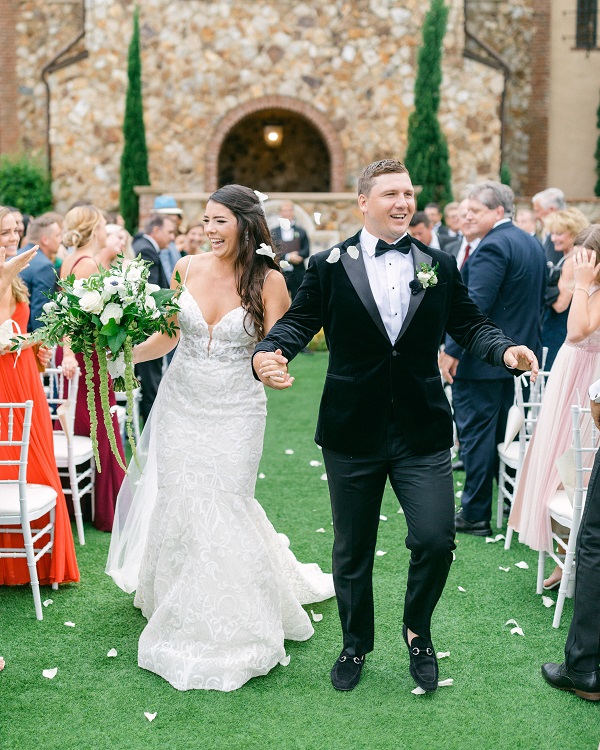 After the ceremony, it was time to celebrate! The Bella Collina ballroom was transformed into a modern emerald and white dream. While the bride's parents danced their way into the party, our MOD White Banquette with Pillar, made their grand entrance. These modern furniture pieces were a perfect spot for wedding guests to put their feet up after hitting the dance floor.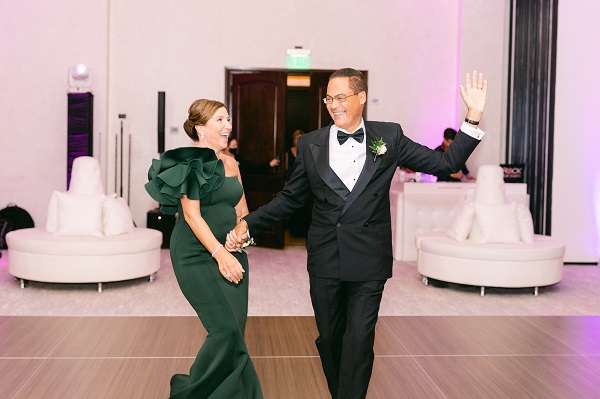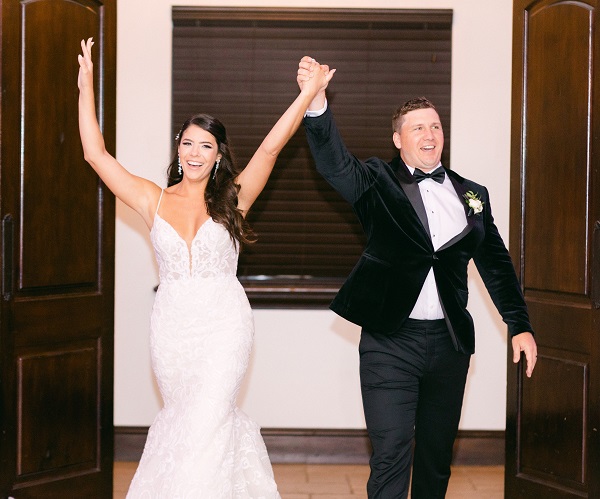 And speaking of hitting the dance floor, Alex and Doug walked into their reception and did just that. They shared their first dance to the classic Celine Dion "Because You Loved Me."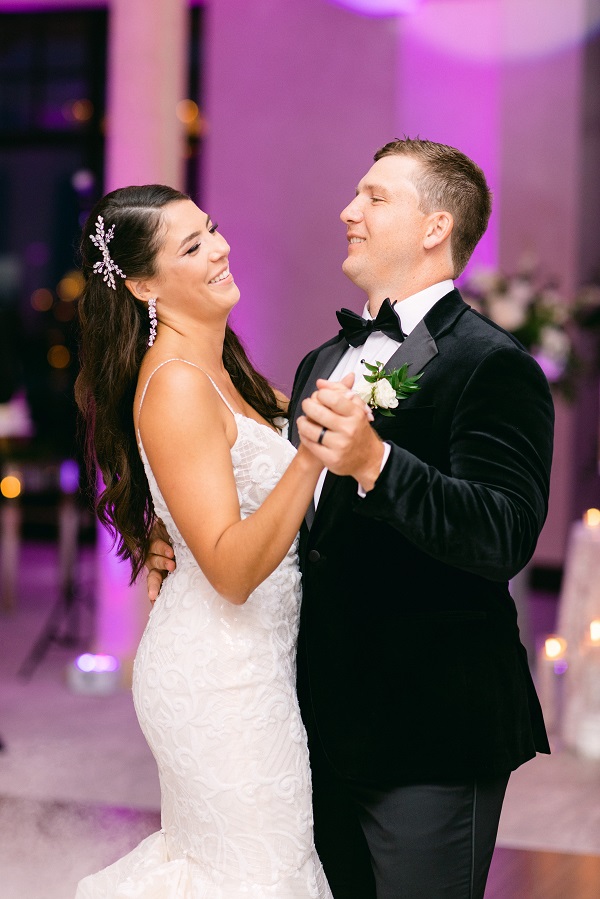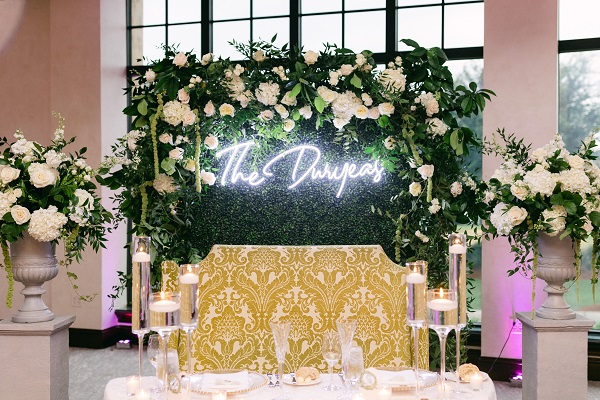 Following, they headed to their elegant and modern sweetheart table, complete with our The Vienna Settee that was the perfect spot for the love birds to cozy up together! The wedding party took their seats at our Super King Folding Tables that were perfect to see the action on the dance floor later that night!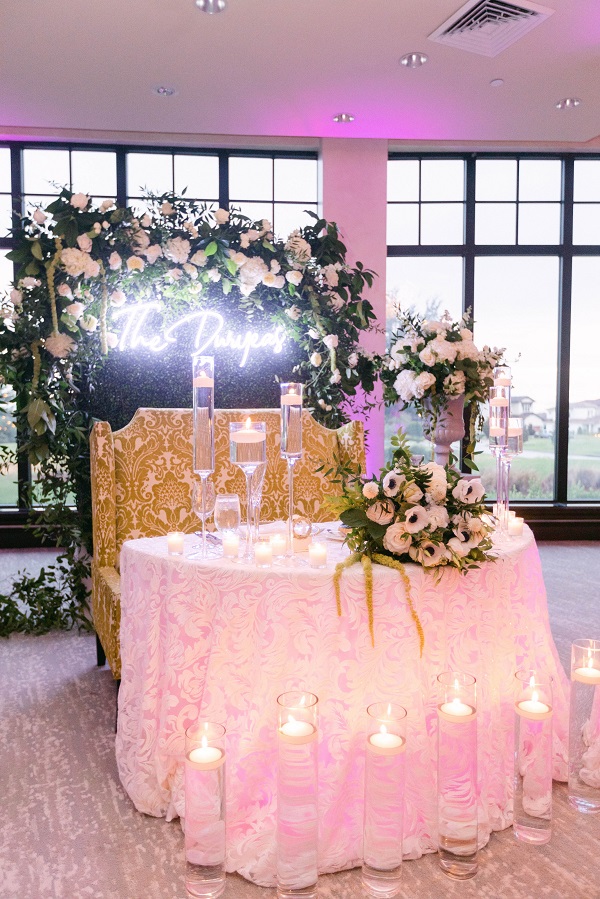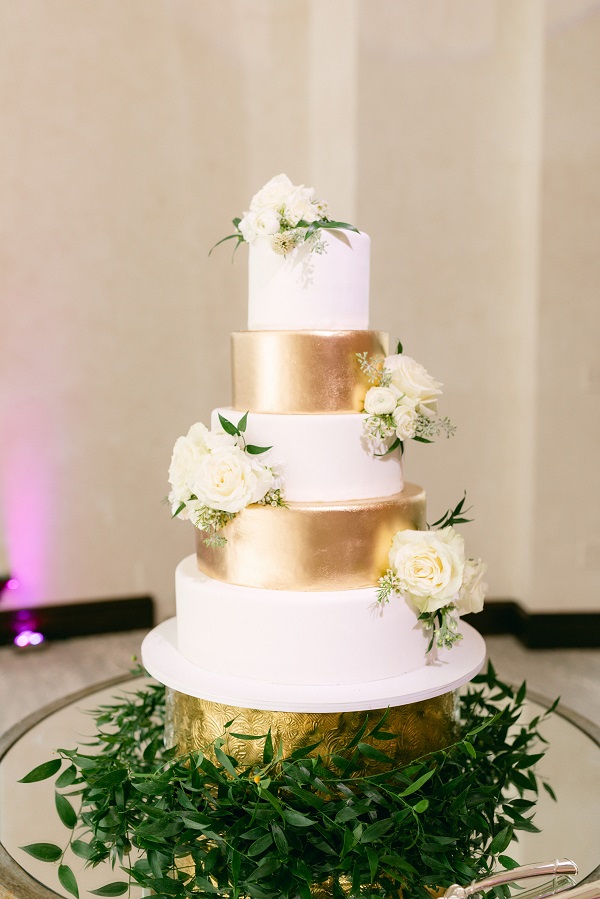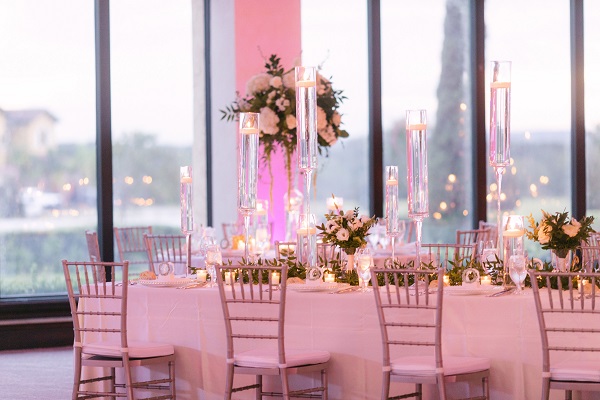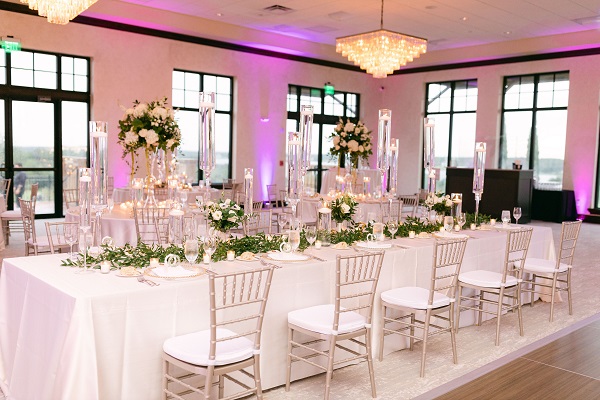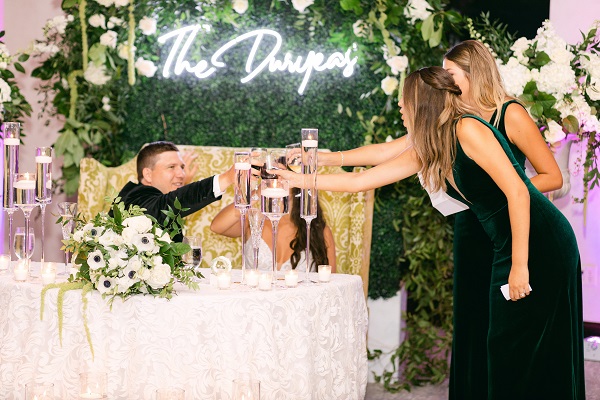 After toasts and cake cutting and lots of dancing, the evening came to an end. Before Alex and Doug left their modern emerald wedding reception they shared one last dance together alone in the ballroom. A perfect way to end the night. And then, they grabbed each other's hands and ran under the sparklers. Into their happy ever after.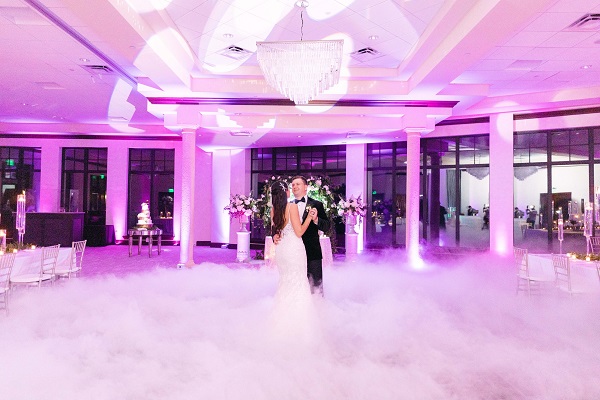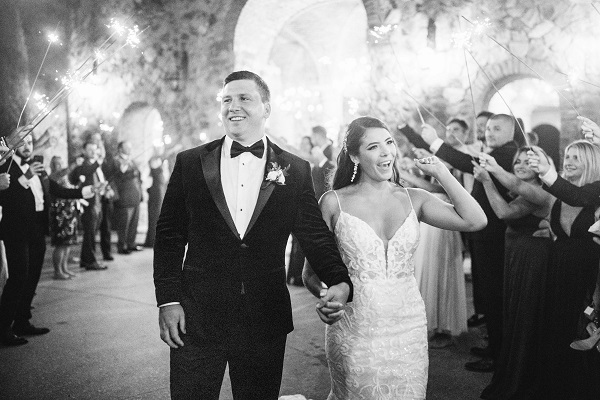 Featured Products: The Vienna Settee,  MOD White Banquette with Pillar, Mirrored Round Table, Super King Folding Table
Vendors: Venue: Bella Collina | Planner: Blush by Brandee Gaar | Photographer: Nate Puhr Photo & Cinema |  Floral: Orlando Flower Market. | Entertainment: iRock Your Party | Hair and Makeup: LeJeune Artisty | Rentals: A Chair Affair | Cake: It's Tasty Too | Ceremony & Cocktail Music: Beautiful Music | Linens: Over the Top