Although emerald was last year's vibrant color trend we still LOVE the color! This color paired with a vivid pink made a dazzling appearance at one of our recent photo shoots.
Kelly Canova Photography photographed the inspirational shoot held at the Maitland Art and History Museum. The museum's ethereal courtyard was surrounded by a forest of trees and our LED light cherry trees! Key Moments Films filmed the event and Elle Cinder Designs made everything possible by coordinating it.
The featured model's lacy dress from The Collection enveloped her like a mist. Her fairytale hair and make-up by Blush by Debbie complimented the dress's fantasy feel.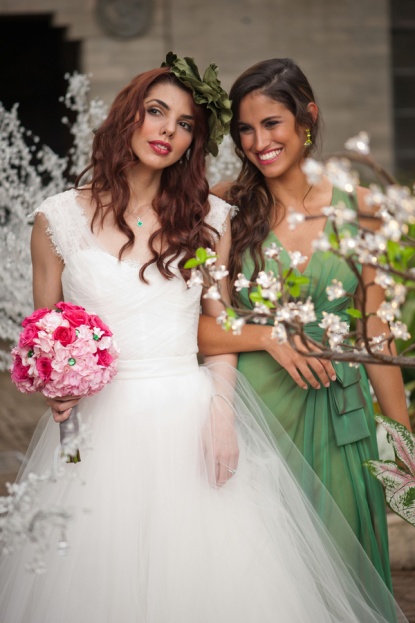 The ceremony and reception décor elaborated the whimsical appearance of the bride's dress and make up. Our crystal trees dotted the landscape like an enchanted forest and out silver chiavari chairs continued this effect. The pink pars of the color-scheme were incorporated by Dream Designs Wedding Florist's various pink floral arrangements and Over the Top Linens's pink and green table linens. Wedding Cakes by Darlene R. Wood's tri-level cake was a showstopper with its floral and swirl décor, as were the invitations designed by none other than our photographer, Kelly Canova Photography!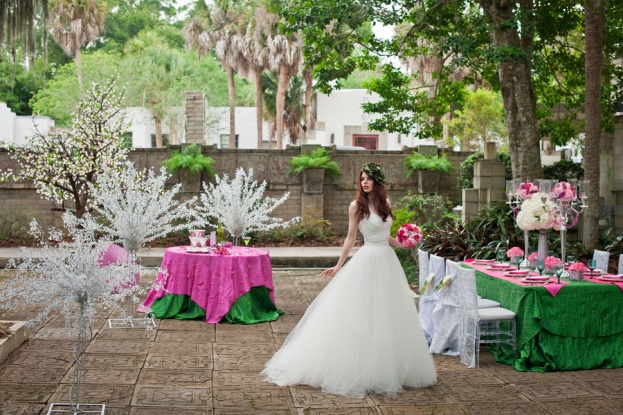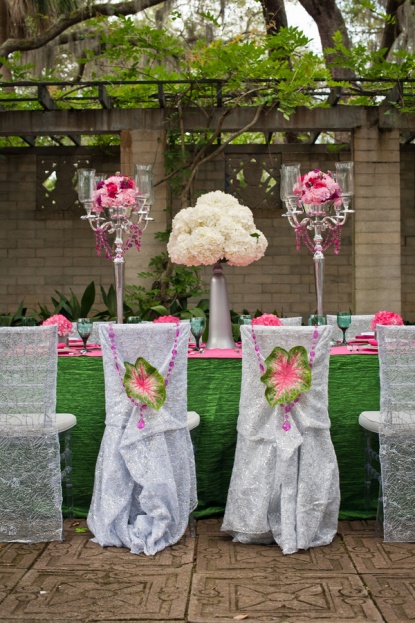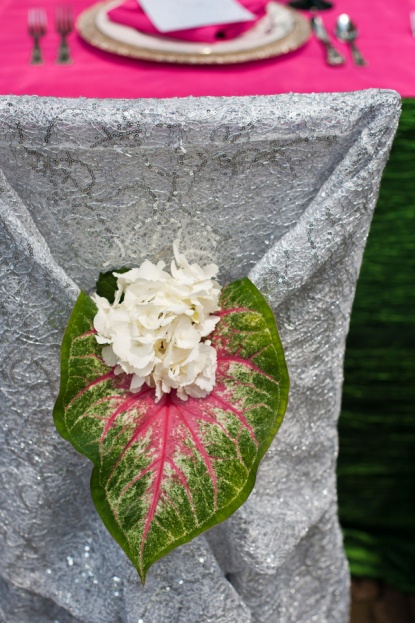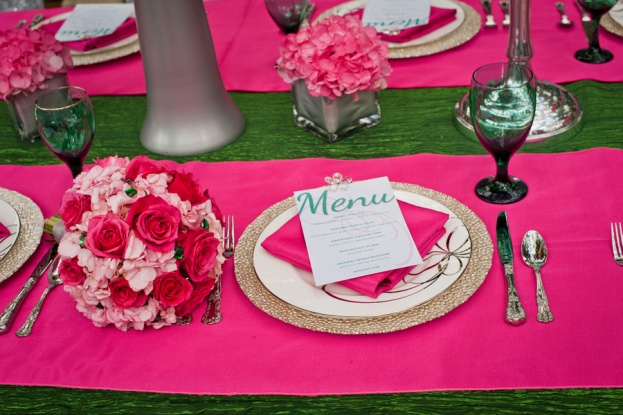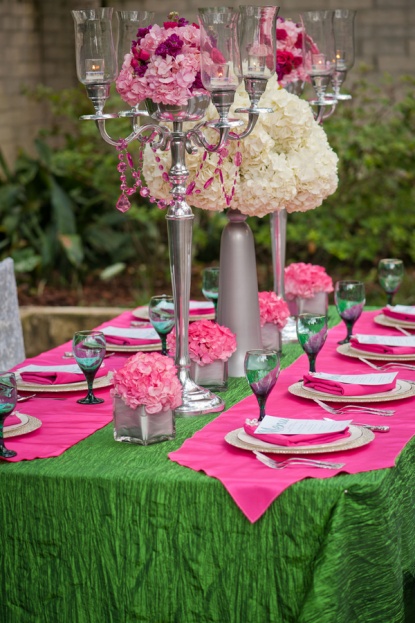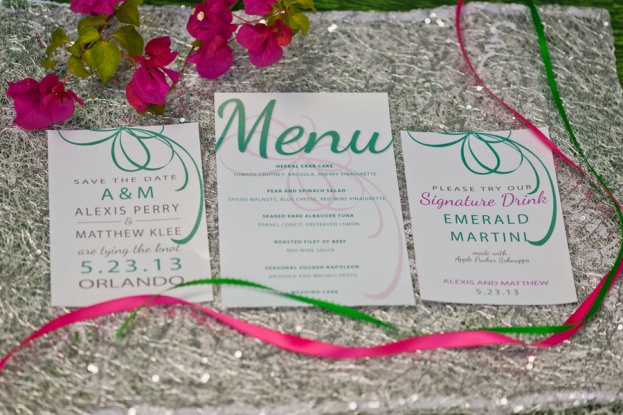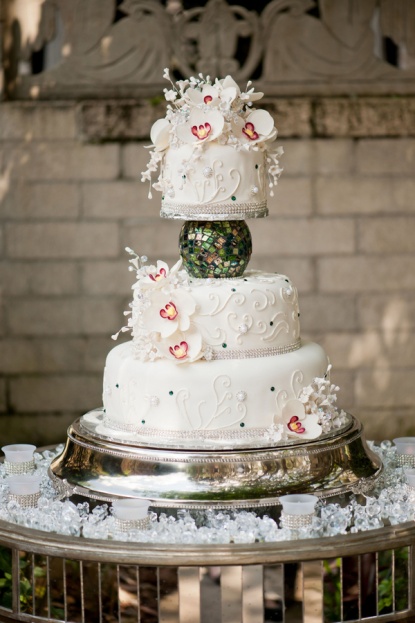 Conducting a photo shoot as stunning as this one is impossible without a talented staff like the once listed here:
Photographer & Invitation Designer: Kelly Canova Photography
Rentals: A Chair Affair
Makeup Artist: Blush by Debbie
Equipment Rentals: Dishie Rentals
Floral Decor: Dream Designs Wedding Florist
Event Planner: Elle Cinder Designs
Cinema and Video: Key Moments Films
Venue: Maitland Art and History Museum
Jewelry: Monarch Jewelry and Art
Linens and Coverings: Over the Top Linens
Bar: Side Bar
Dress Store: The Collection
Bakers: Wedding Cakes by Darlene R. Wood