Every wedding-inspired photoshoot has its own beauty, but the best for us are those featuring real couples. That love is so real, it always ends up reflecting in each moment and every twinkle of the eye. This time, we got to work with a real couple who preferred to celebrate their union in an intimate but beautiful manner. For this great couple, there was nothing more perfect than a session at Stetson Mansion.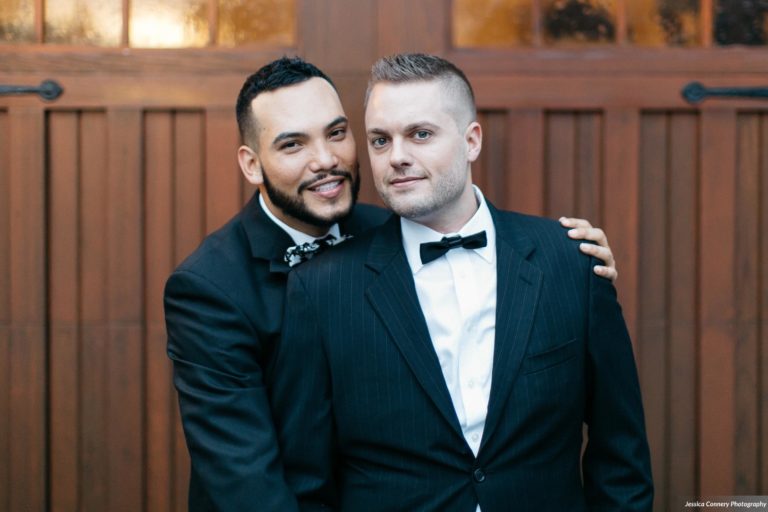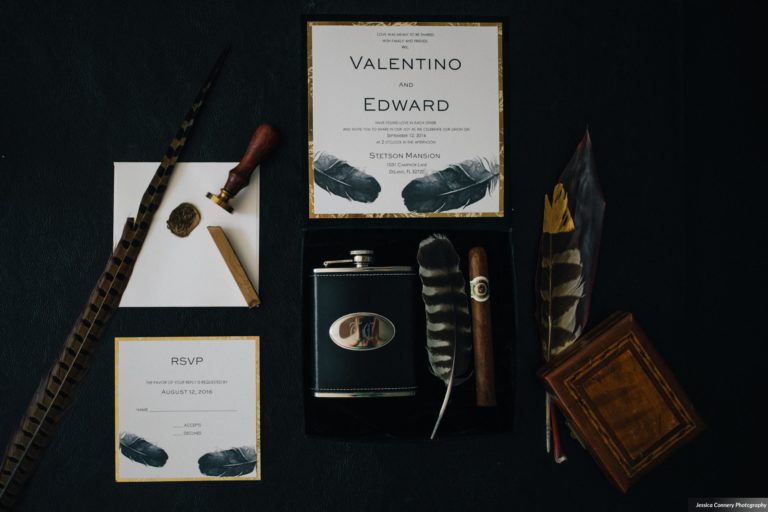 Expertly planned by A Rose Design, every detail had been elaborately thought out and beautifully captured by Jessica Connery Photography's lens. Deep burgundies and golds popped throughout the décor, creating a rich and sophisticated look.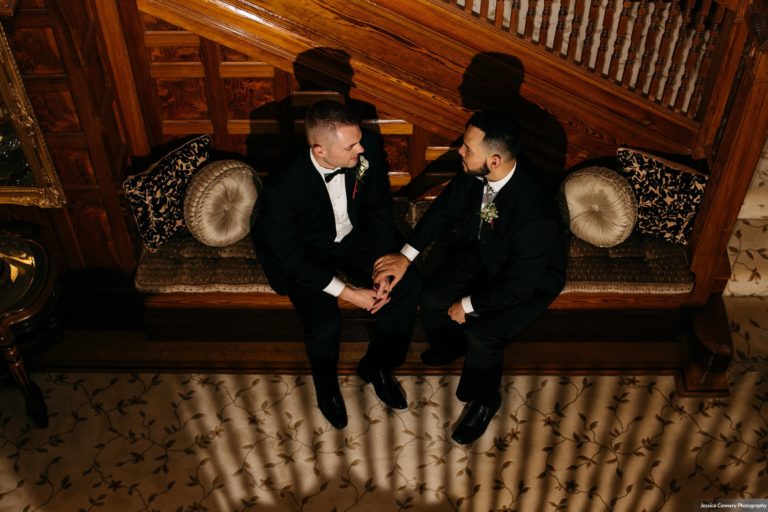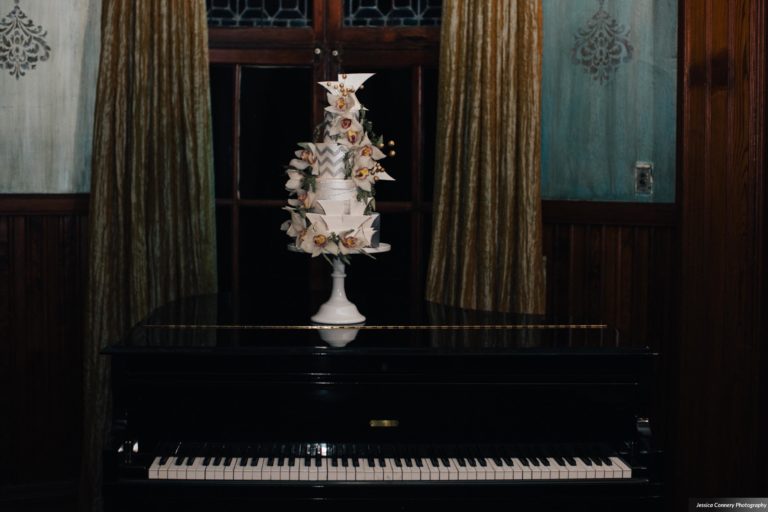 Our bridegrooms stood tall, elegantly dressed in stylish, crisp dark suits. Their smiles lit up their faces as they posed in a luxury car and, inside the mansion, sat with their fingers poised over the grand piano's keys, as if ready to play at any moment.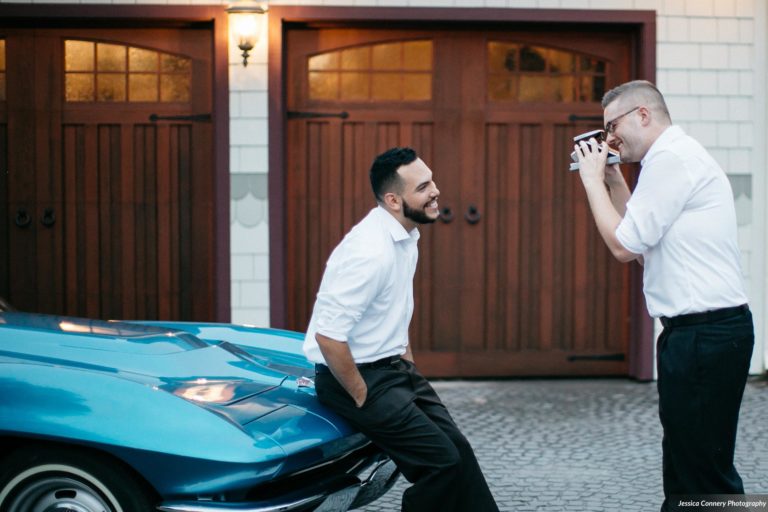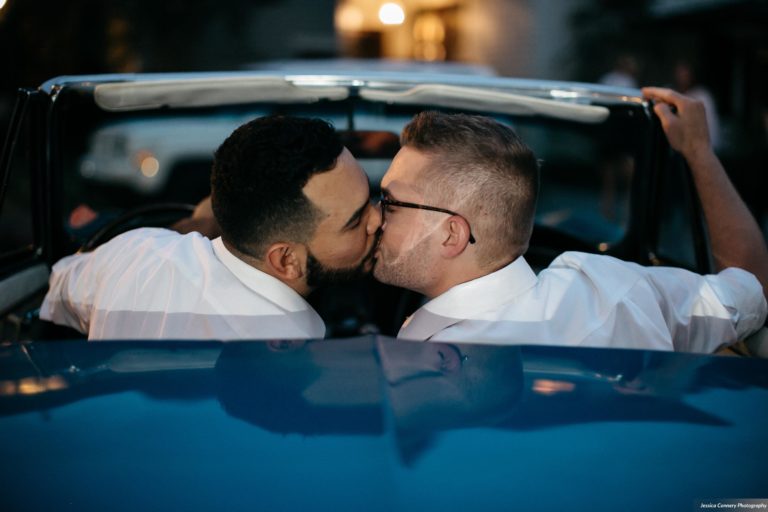 As for the décor, the table may have been small, but it was elaborately detailed. This setting was all about the details, from the tall, richly-colored floral by Flower Girl Designs, to a shimmery sequined champagne runner from Over the Top Rental Linens. Our Rose Gold Flatware sat atop the crimson tablecloth, twinkling in the candlelight.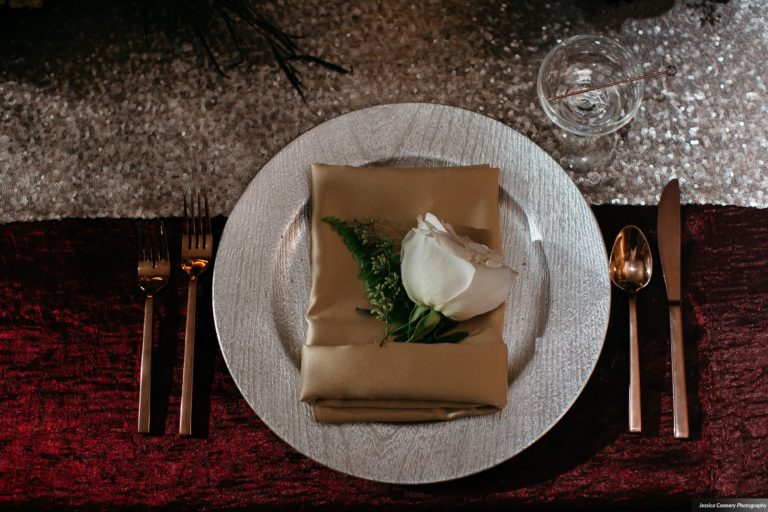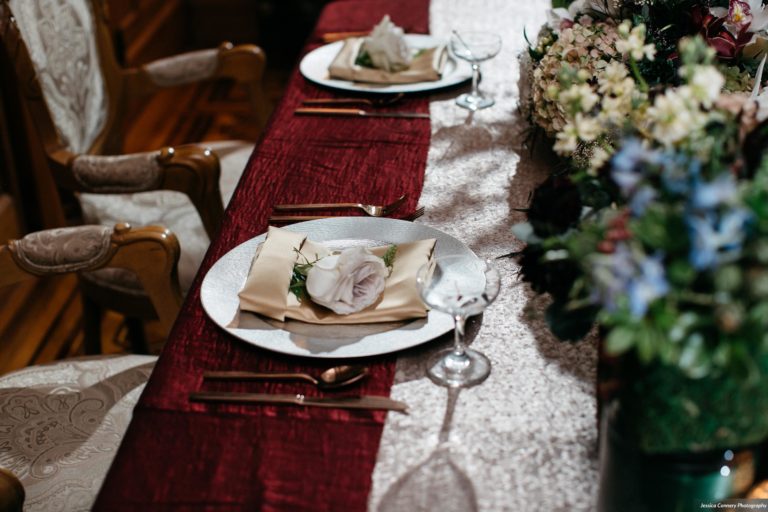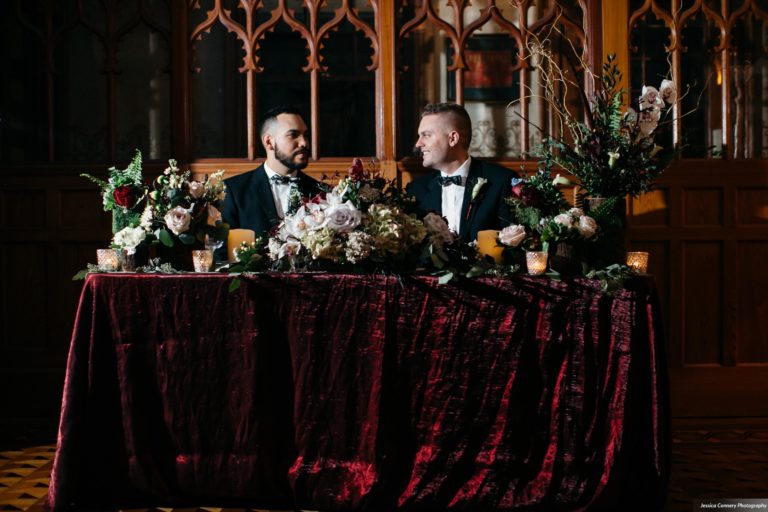 The shoot came to a close all too soon, but it was certainly a memorable one, and we can't wait for the next amazing photoshoot!
Featured Items: Rose Gold Flatware
Vendors:   Venue: Stetson Mansion   |   Equipment Rentals: A Chair Affair   |   Event Planner: A Rose Designs   |   Cake Designer: Bakers Cottage Cakes   |   Floral Design: Flower Girl Designs    |   Makeup Artist: Kristy's Makeup Artistry & Hair Design   |   Linens and Coverings: Over the Top Rental Linens    |   Invitation Design: Pretty Peacock Paperie   |   Photographer: Jessica Connery Photography