A little blush and shimmer of gold is all you need to turn a wedding from drab to fab! Nicki and David's wedding at Bella Collina was absolutely stunning, and just a few special touches to the décor made it memorable.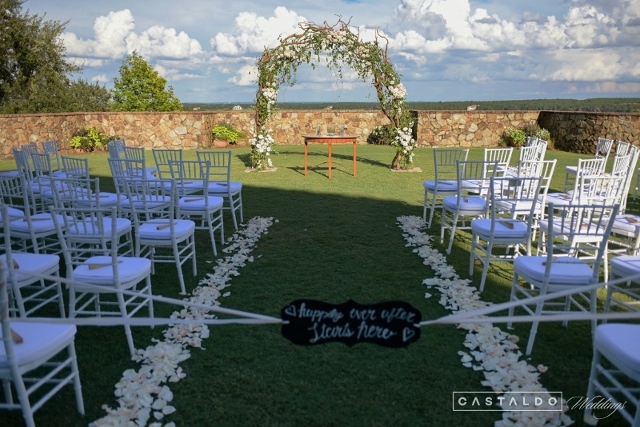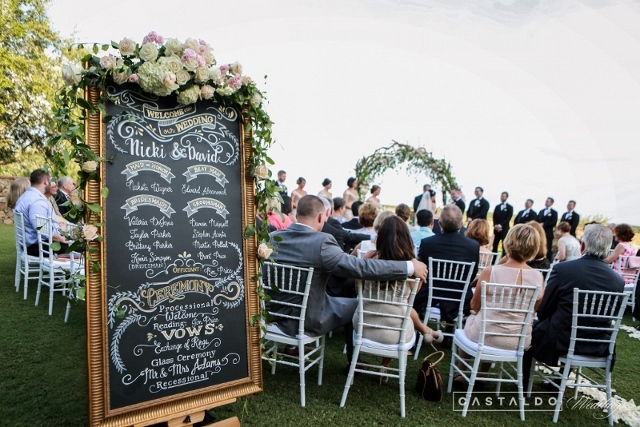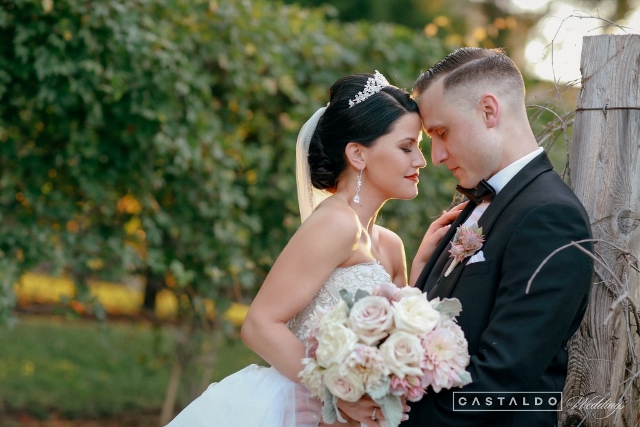 It was a beautiful day for a wedding, and everything was absolutely perfect. Nicki made a stunning bride.  LeJeune Artistry expertly styled her hair and makeup, and her princess-like gown and lush floral bouquet ensured that all eyes were on her as she walked down the aisle.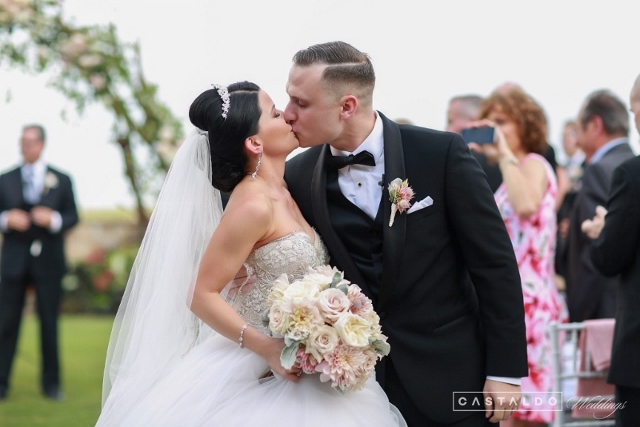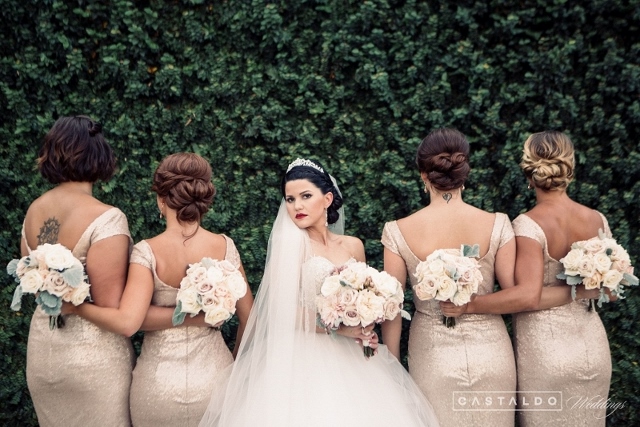 David also cut a striking figure as he waited for his bride, his joy and excitement clear on his face as he said his vows, as their guests, seated in our White Chiavari Chairs, looked on.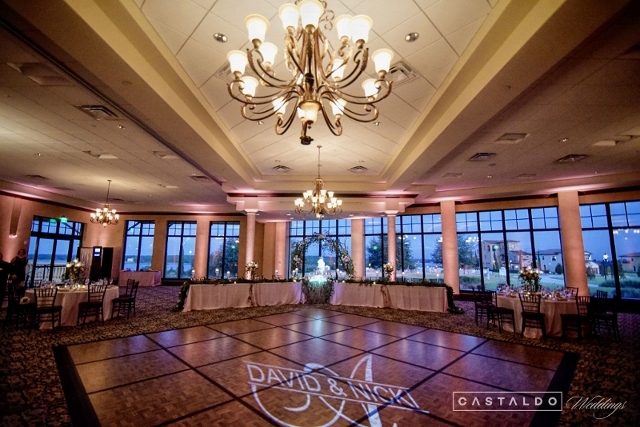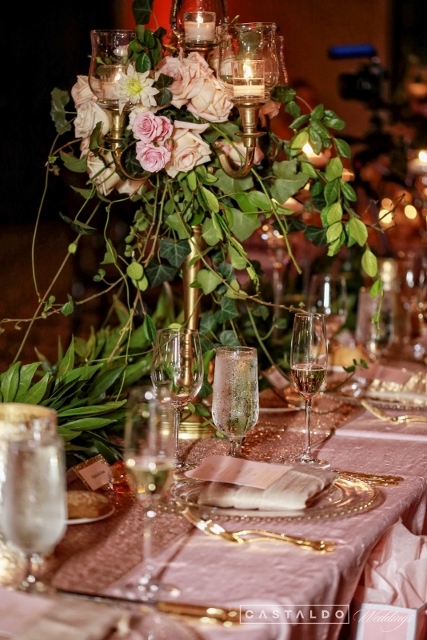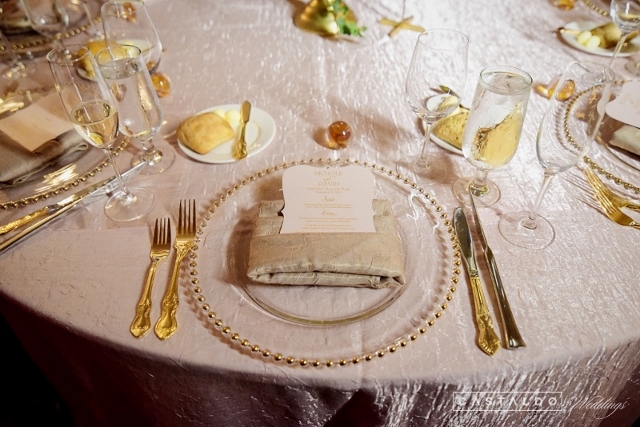 Shortly after the ceremony, it was time to start the party! The reception was a lovely, intimate affair. The tables positively dripped with gold, draped with luxurious blush linens from Over the Top Linens and set with our Baroque Gold Flatware and Gold Belmont Glass Chargers.  Gold Candelabras completed the look, adding a bit of extra glamor.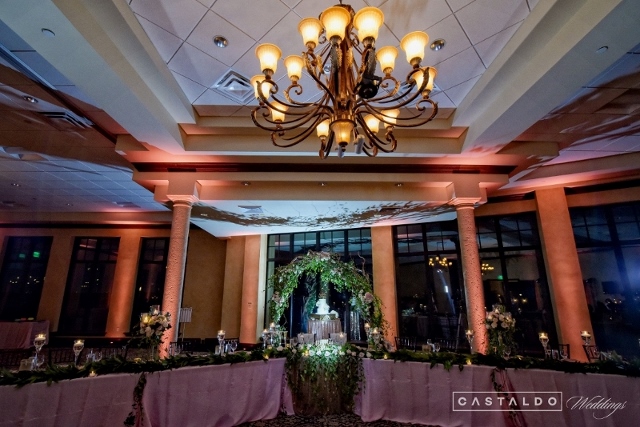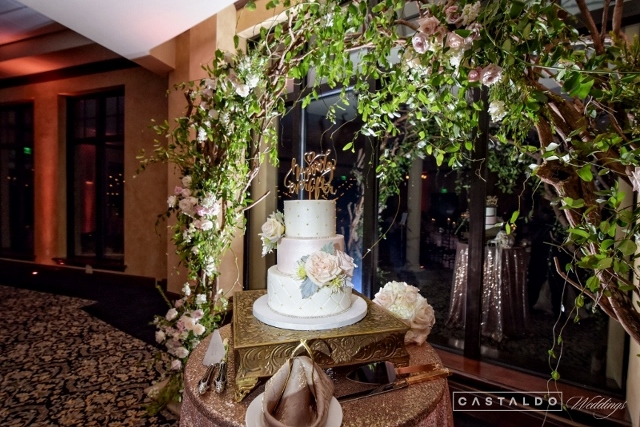 Even the gorgeous cake from Party Flavors Custom Cakes offset the décor, with three decadent tiers draped in ivory fondant.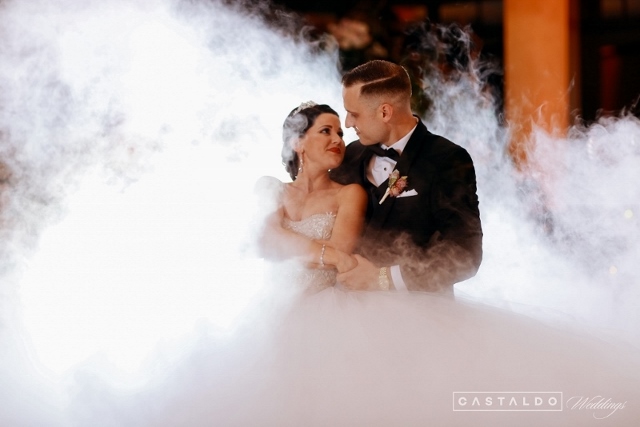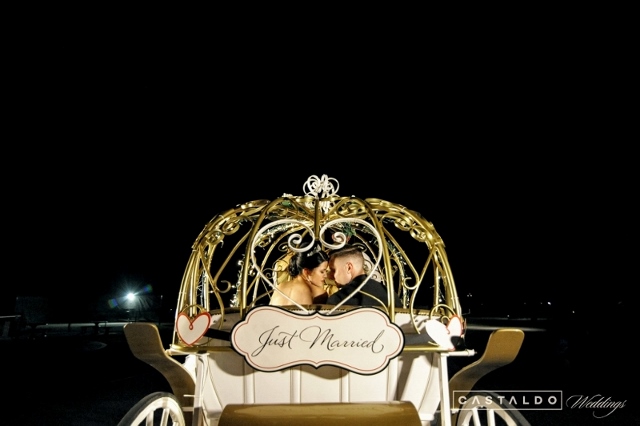 After an evening of dancing, feasting on a delicious dinner, and gorging on cake, it was time to say goodbye to our newlyweds, who made a grand exit in a majestic carriage. Congratulations again, Nicki and David!
Featured Items: White Chiavari Chairs   |  Gold Belmont Glass Charger   |   Baroque Gold Flatware   |   Gold Candelabra  |  Black Chiavari Chairs
Vendors:   Bella Collina   |   DJ Live Productions   |   Orlando Harpist   |   Castaldo Studios    |   Raining Roses   |   Party Flavors Custom Cakes   |   Over the Top Linens   |   Kaleidoscope Event Lighting   |   LeJeune Artistry