Downtown Orlando's most ideal wedding venues transformed their interior design for I Do Downtown Bridal Crawl's 4th annual soiree on January 13 2013. Beginning at either the History Center or The Ballroom at Church Street, soon-to-be brides were given a map and were soon off to explore all that Downtown had to offer!
We had the pleasure of providing a multitude of our fabulous products to The Ballroom at Church Street, University Club, 310 Lakeside, Citrus Club, and Ceviche to be showcased in their pseudo-wedding designs created for this event.
The Ballroom at Church Street was such a picturesque scene captured in the most beautiful light by Art Faulkner, and perfect first impression of venues for the many attending couples! Our gold and deep mahogany chiavari chairs were featured in both the ceremony and reception scenes, with BBJ Linens, Lee Forrest Designs, Fairbanks Florist and The Sugar Suite's products utilized as ideal accentuating pieces. The incorporation of Lee Forrest Designs' lavender and blush red floral arrangements perfectly accented our mahogany chiavari chairs in the reception design, as well as BBJ Linens silky linens as chairs decorations.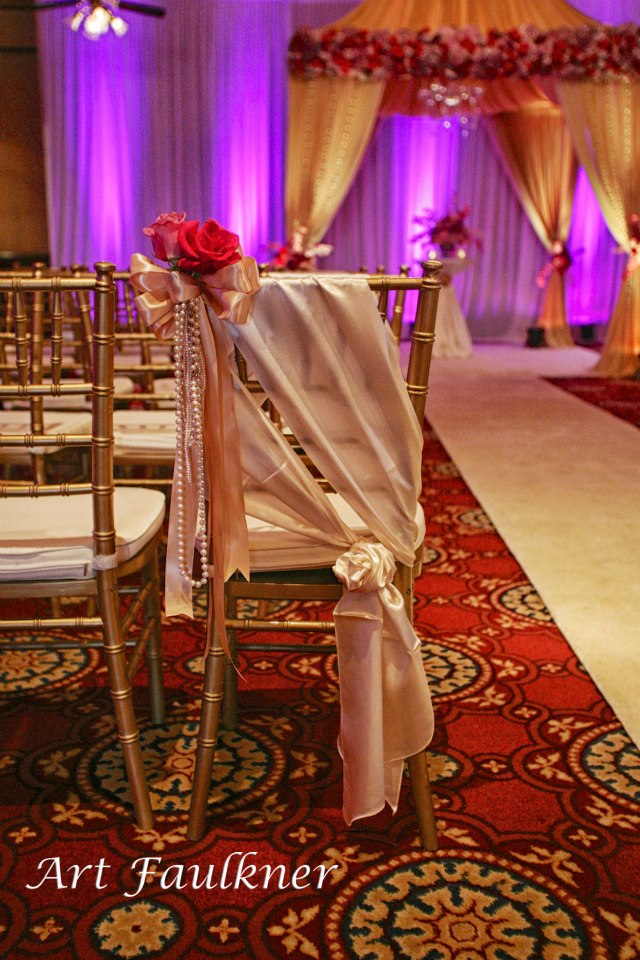 Our natural wood and silver chiavari chairs were wonderful additions to The University Club of Orlando's wedding themes with our natural wood chiavaris accompanied by red rose petals and candle cluster aisle designs. Billowing white hydrangea floral centerpieces and our silver-beaded chargers married with our silver chiavari chairs completed The University Club's reception scheme of 'Elegance in Silver'.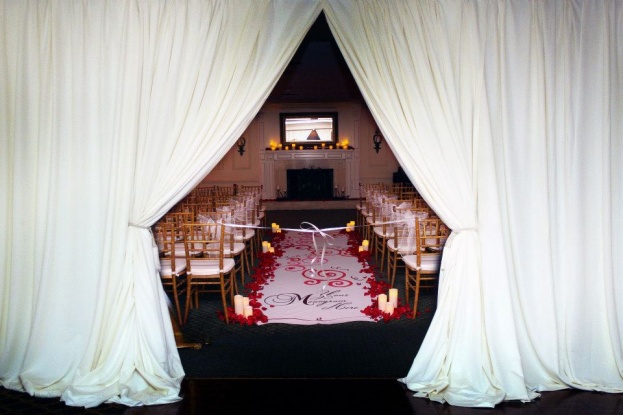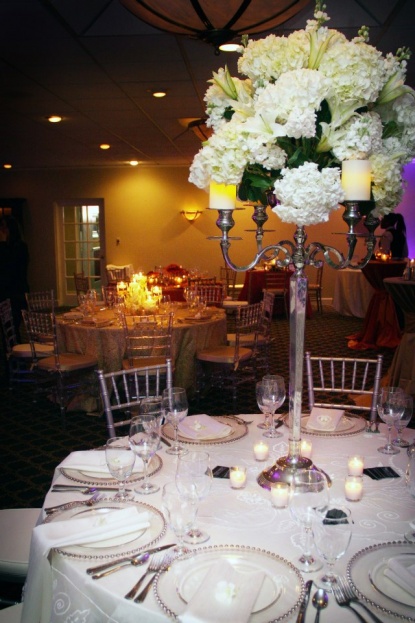 Mismatch China is 2013's 'Hot List' event item and 310 Lakeside didn't wait a moment in including a collection of our china in their tablescape! Our silver chiavari chairs were accented by a crisp white rose and hydrangea floral centerpiece arrangements with a waterfall of crystal. Crystal tealight holders as well as textured linens completed this look and complemented our chiavaris beautifully.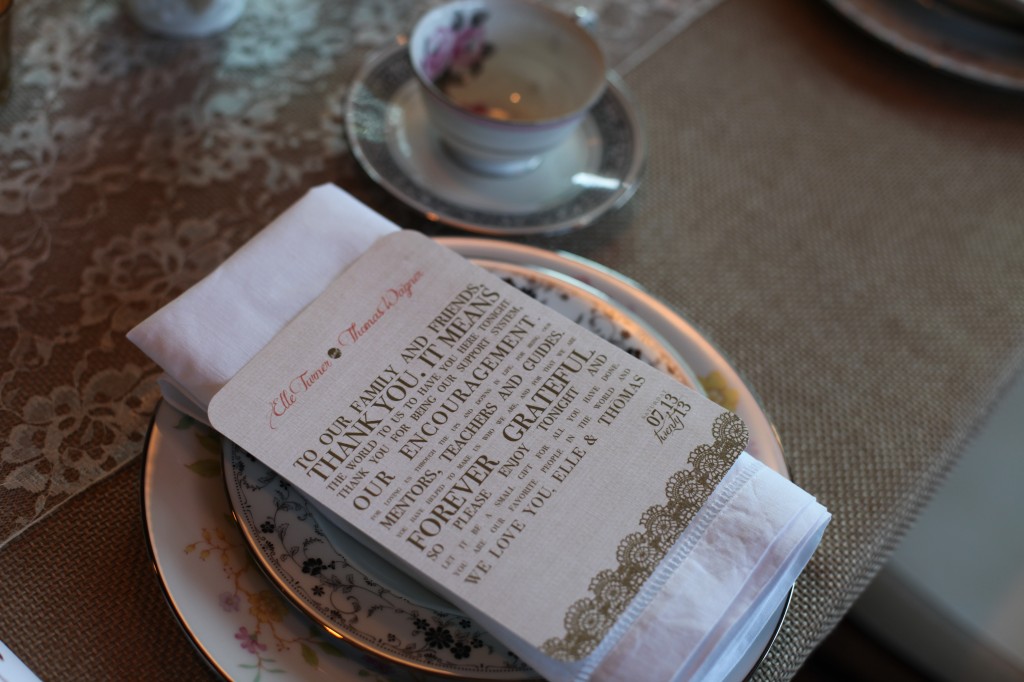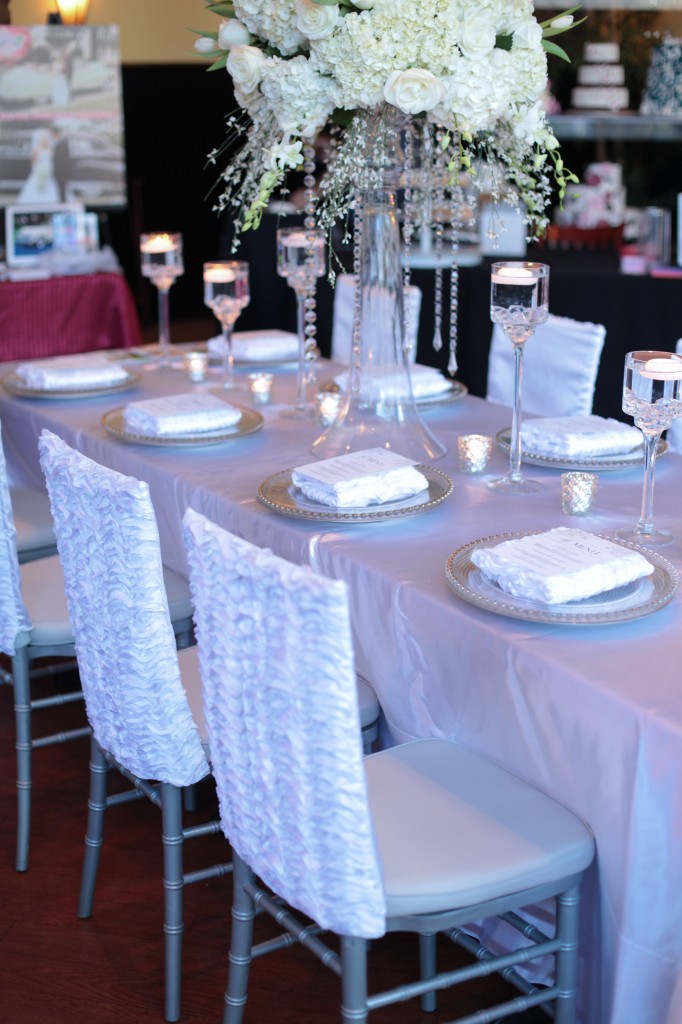 Citrus Club decorated their ceremony room, featuring scenic bay windows, with our newest and most popular product addition: Church pews! Petite floral arrangements gave our product a styled touch, while white rose petals lined both sides of the aisle. Castaldo Studios captured Citrus Club's fresh look reception tablescape of garden rose and greenery floral centerpieces accompanied by small arrangements of clustered roses. Our silver-beaded chargers and white-sheathed chiavari chairs seamlessly completed this scene.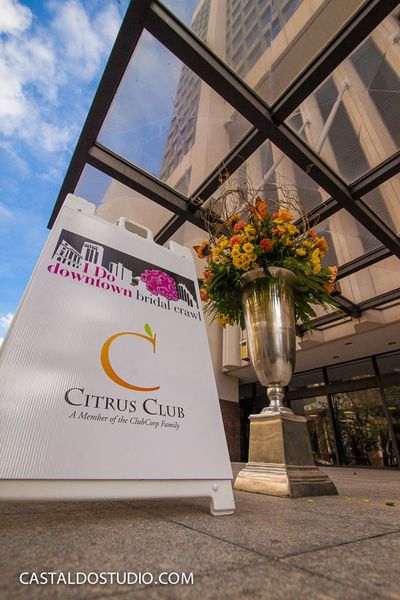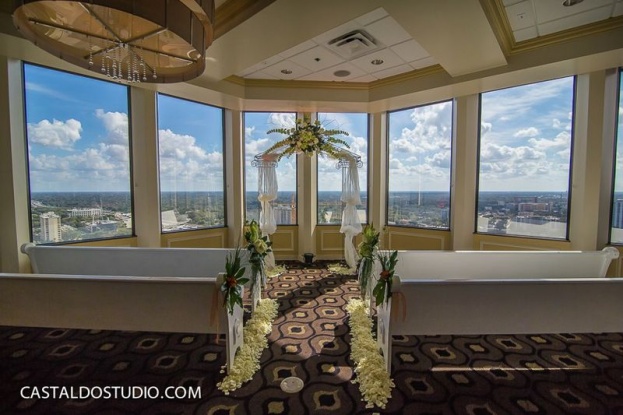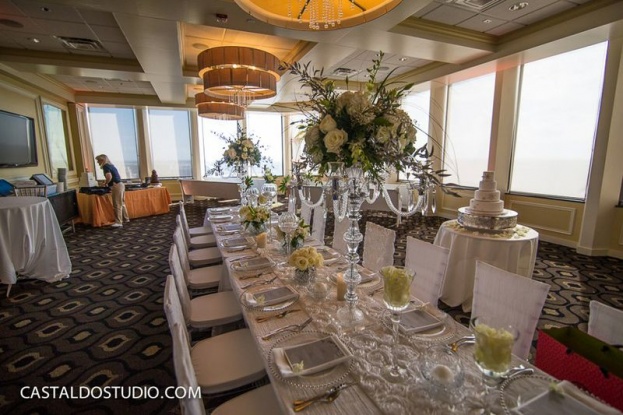 Key Moments Films videographed our gold chiavari chairs included in Ceviche's table setting of warm red, orange, and deep maroon hues. Their addition of sparkling blue linens made for a perfect contrasting touch to their table design.
I Do Downtown Bridal Crawl was a complete success in all venues showcased, alongside the vendors who featured their most notable inventory, such as our famous chiavari chairs and newest products: Mismatch China and Church Pews! We appreciate the opportunity to be involved in the creation of The Ballroom at Church Street, University Club, 310 Lakeside, Citrus Club, and Ceviche's ceremony and reception decor designs; They were all equally dazzling and such a sight to see. We can't wait until next year when I Do Downtown Bridal Crawl's FIFTH Annual show comes back around!
Venues:
The University Club of Orlando