Chic Vintage: Vintage-Inspired Wedding Photoshoot at Howey Mansion
It's no secret that we love a good photoshoot, and with the right team of vendors, the result is awe-inspiring! This time, we joined Bluegrass Chic and Big Day Celebrations for a fun and flirty vintage-inspired wedding photoshoot at Howey Mansion. Bumby Photography worked her magic behind the camera, capturing all the best moments that went into bringing this vision to life.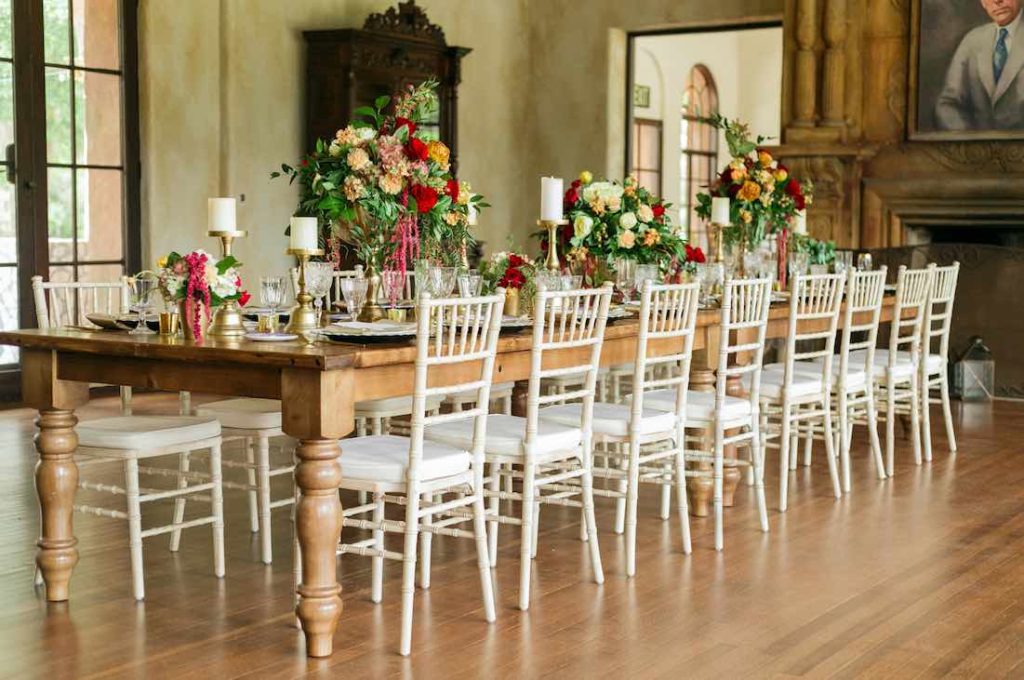 In the summer heat in the heart of Florida, it can get a little tricky to figure out the logistics of a shoot, but it's also the best time to capture the true beauty of a venue. This vintage-inspired wedding photoshoot at Howey Mansion certainly brought out the best of this gem!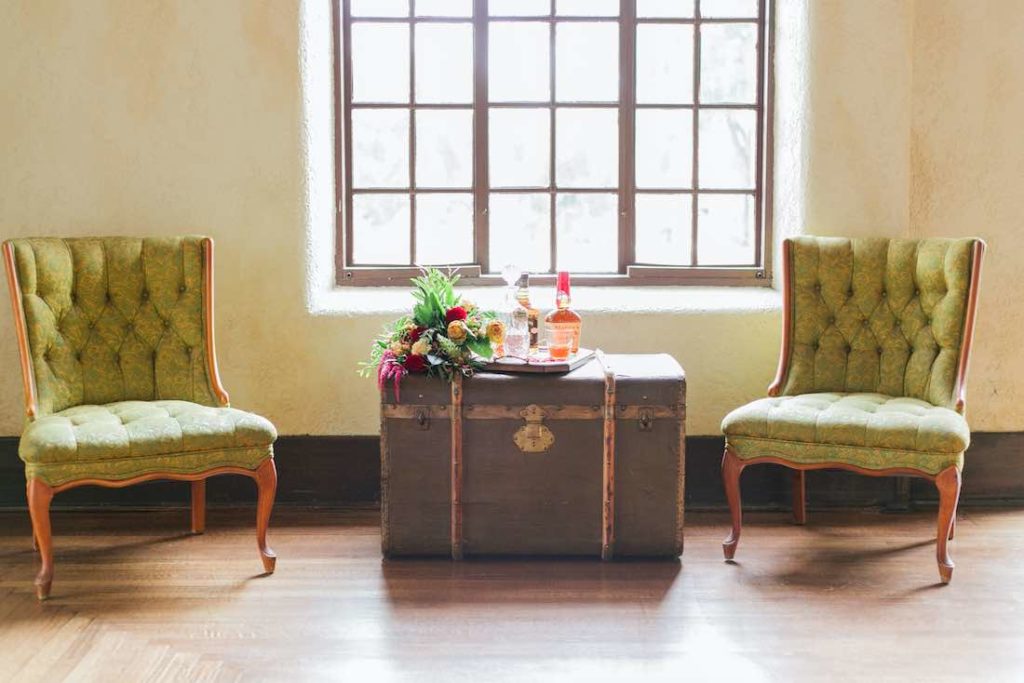 Getting everything ready was truly a labor of love, but the results were picture-perfect! Looking at Bumby Photography's shots is like taking a tour of Howey Mansion – walking through the door, up the majestic staircase, lightly touching the Duke trunk and the Olive chair as you walk past.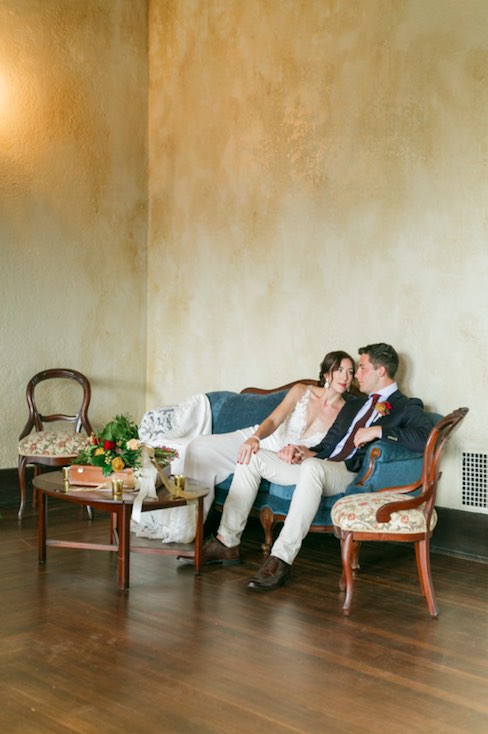 Our models, the lovely Britt and Patrick, lounged on the Belle sofa paired with Priscilla chairs on either side, the ivory Pronovias gown striking against the vintage blue of the sofa. After taking several heart-stopping photos, we headed to the "reception area" for more.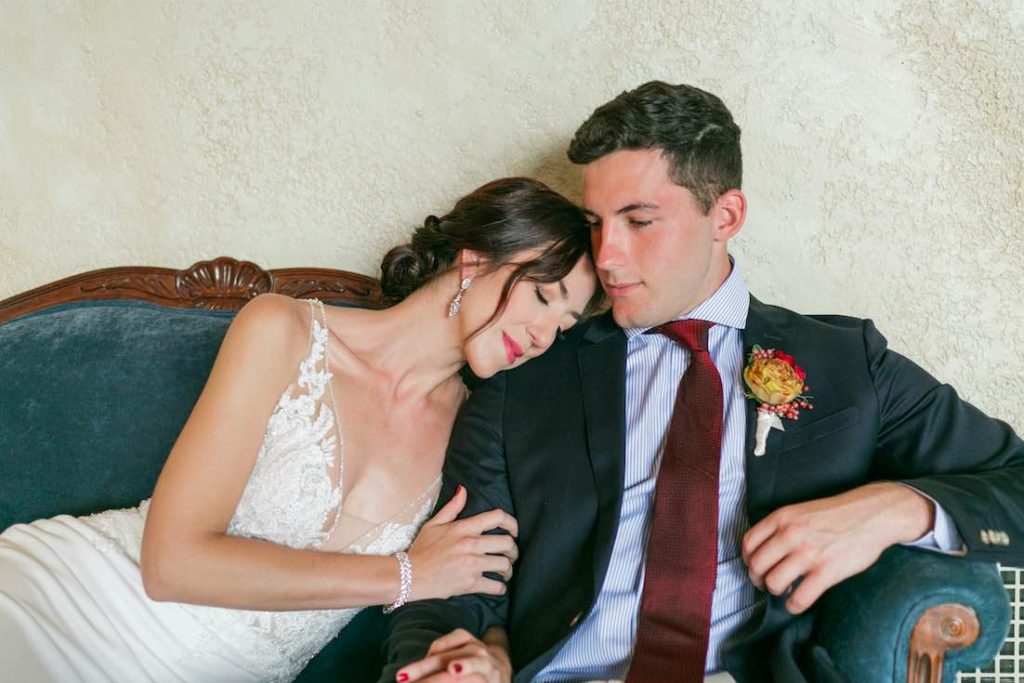 For our bride and groom, we'd set up the Monaco sweetheart table, draped with greenery and adorned with gold tea candles. The couple sat comfortably in the Queen Ann chairs, beaming at one another.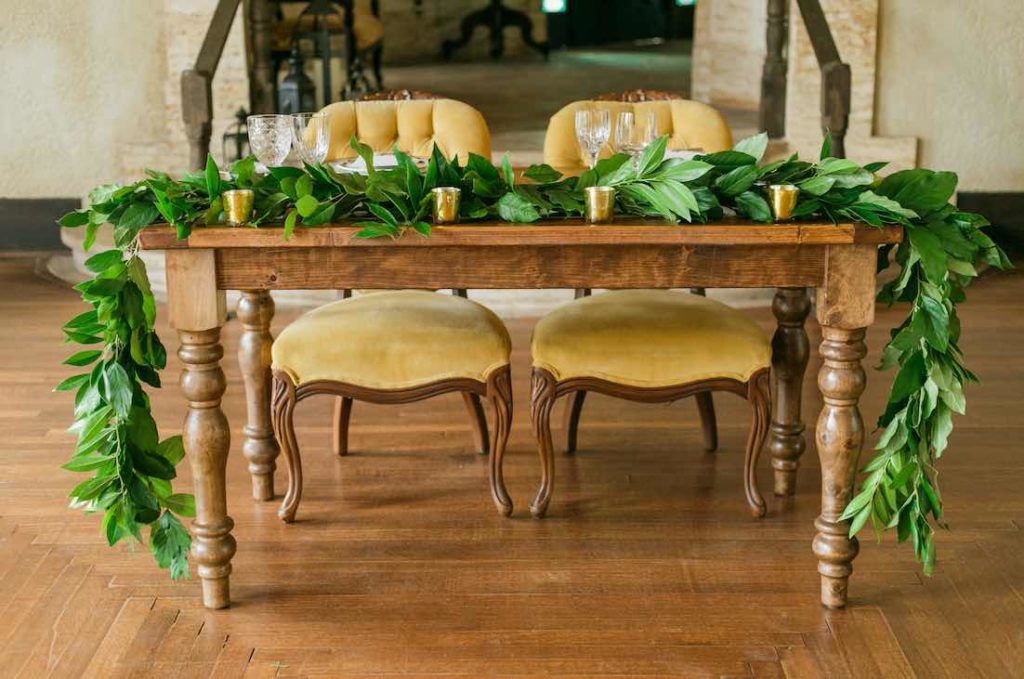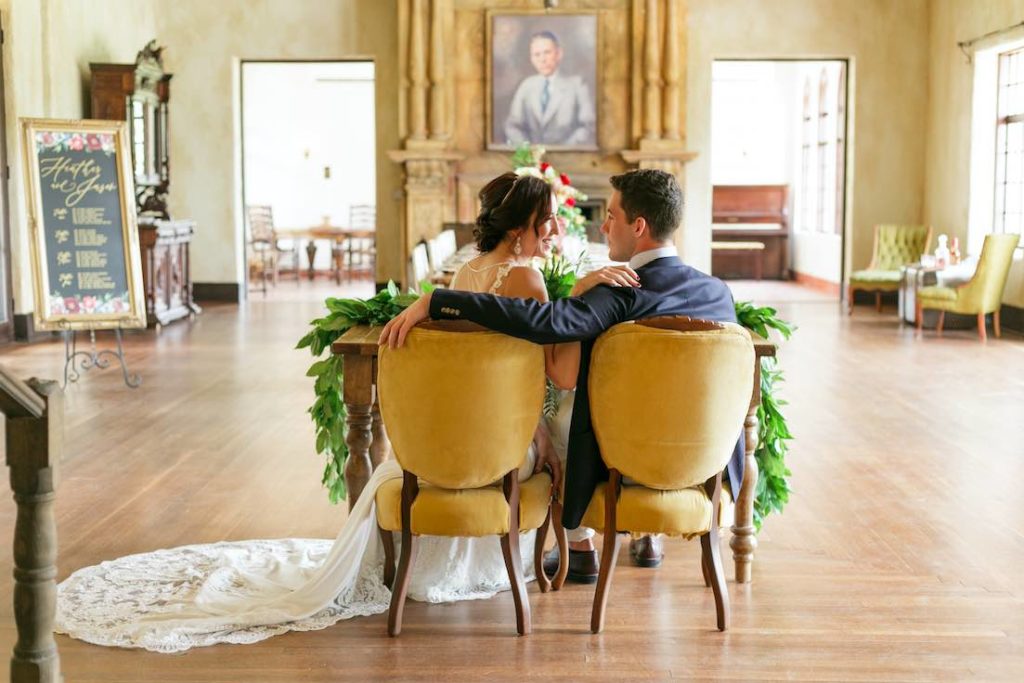 After that, we turned to the long dinner table, towering high with bright florals and paired with whitewashed Chiavari chairs for subtle elegance.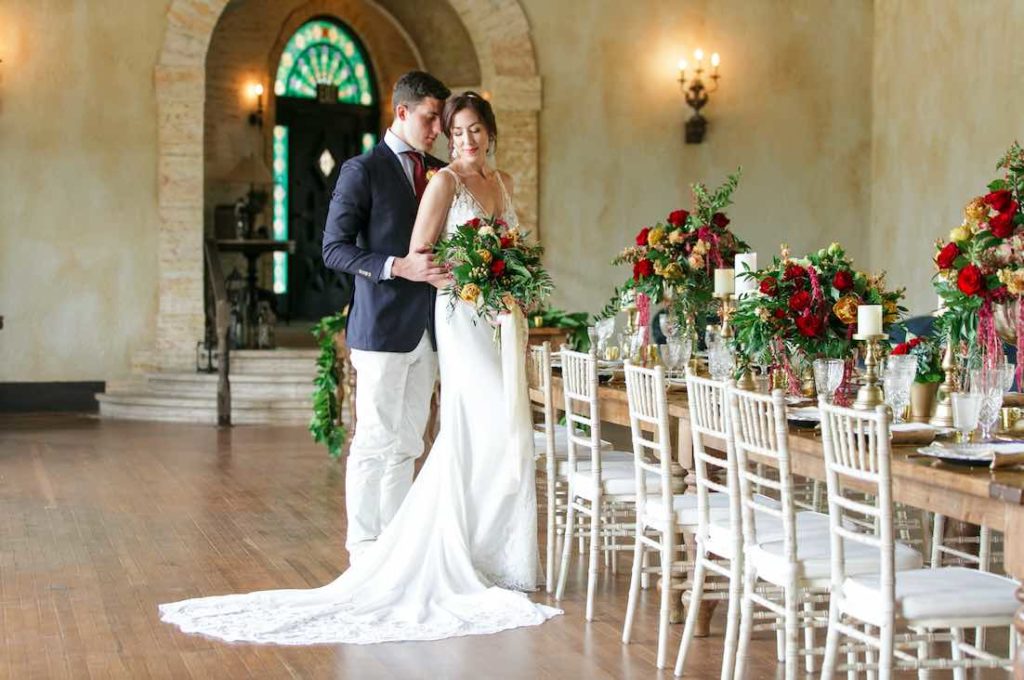 Every detail of this vintage-inspired wedding photoshoot was jaw-droppingly gorgeous, and we can't wait to see what our future brides and grooms have in mind for their special day! We're eager to bring out our vintage furniture rentals again!
Featured items: The Belle sofa   | The Priscilla chairs   | The Gordon Coffee Table   | Monaco sweetheart table |   Duke trunk & The Olive chair |  whitewashed Chiavari chairs | Queen Ann chairs
Vendors: Venue: The Howey Mansion   | Design/Floral Sarah Leung with Bluegrass Chic   | Planning/Coordination: Big Day Celebrations |  Photography: Bumby Photography, LLC | Stationery: Dogwood Blossom Stationery & Invitation Studio, LLC   | Tables & Vintage Rentals A Chair Affair, Inc. | Cake: Bakers Cottage Cakes | Dress: Bridal Gallery of Orlando / Designer: Pronovias   | Hair/Makeup: Kristy's Artistry Design Team | Men's Attire: John Craig Clothier | Linens: Over The Top Rental Linens | Model: Britt Chase-Shelleé & Patrick Wimberly