Modern Boho Wedding Styled Shoot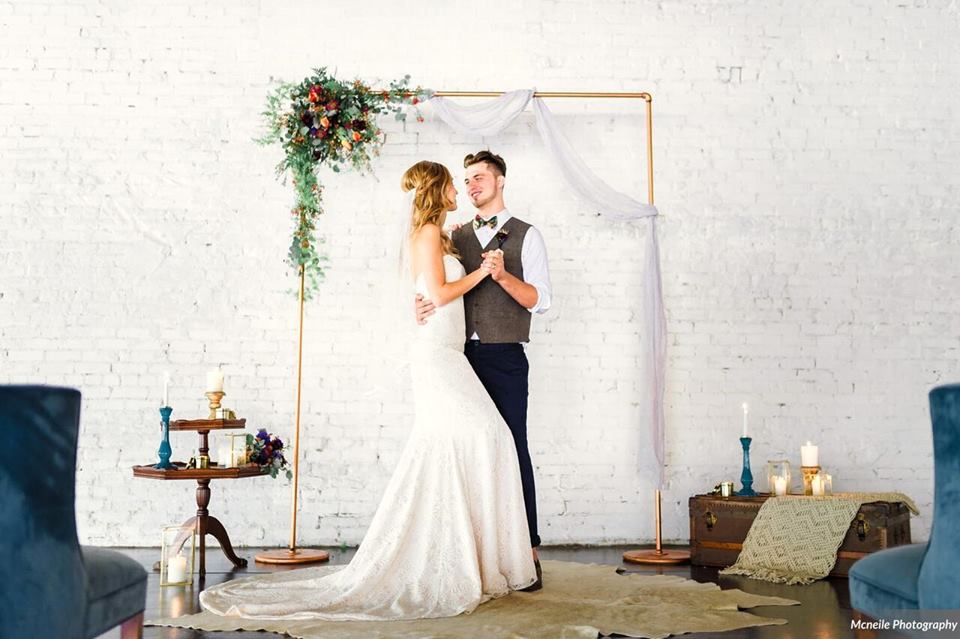 With a beautifully modern and rustic venue like Haus 820, you don't need much to create a lovely bohemian wedding. The white brick walls and open floor plan make this a perfect venue to showcase simple bohemian wedding decor, like our wedding furniture rental. A stellar cast of Florida wedding vendors came together to create a dreamy Haus 820 wedding. Wedding planner Taylor Falcon Events designed a dreamy modern boho wedding with antique touches, and Mcneile Photography captured it all.
Our bride looked classic and stunning in a bohemian wedding dress from The Dressing Room. With a sweetheart neckline and creamy colored lace, it was the perfect dress for the "less is more" vibe of the decor. While many people think a bohemian wedding dress needs to be colorful and offbeat, this gorgeous gown shows a softer side to the modern boho wedding theme. Her hair and makeup was styled by Lasting Luxe Hair and Makeup Artistry to reflect bohemian simplicity.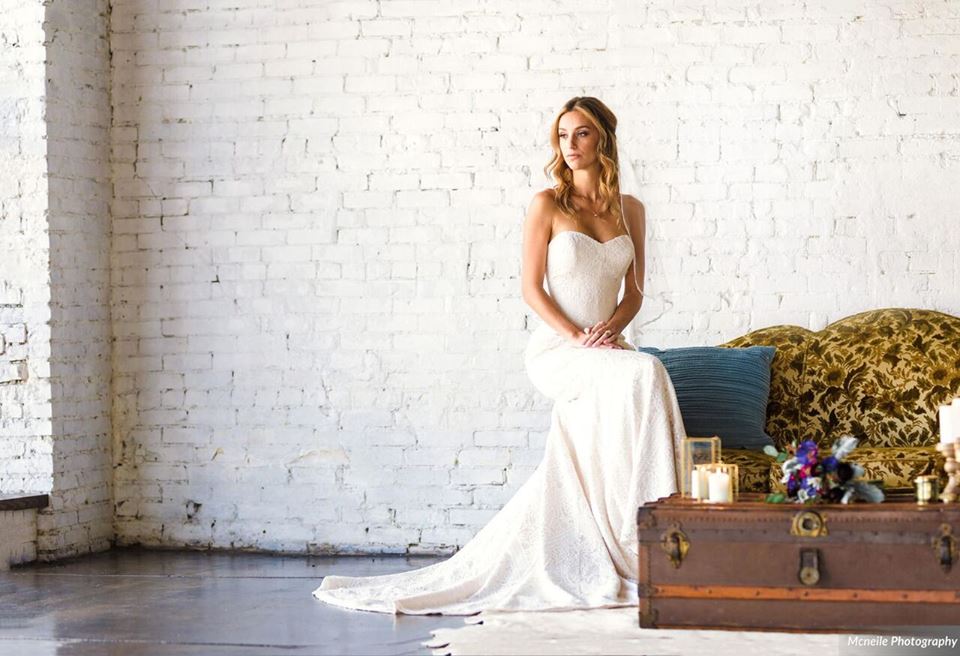 With such an expansive open layout, the right wedding furniture rentals are important to style the space. Balancing simplicity with bohemian wedding decor, our LaSalle chairs and our Dora sofa bring soft color and personality to the sitting area. Both upholstered in luxe, velvety fabric, the LaSalle chairs add a pop of soft blue and the Dora brings a pleasant, boho floral pattern. Acting as a coffee table, the Safari trunk adds to the worldly, vintage appeal.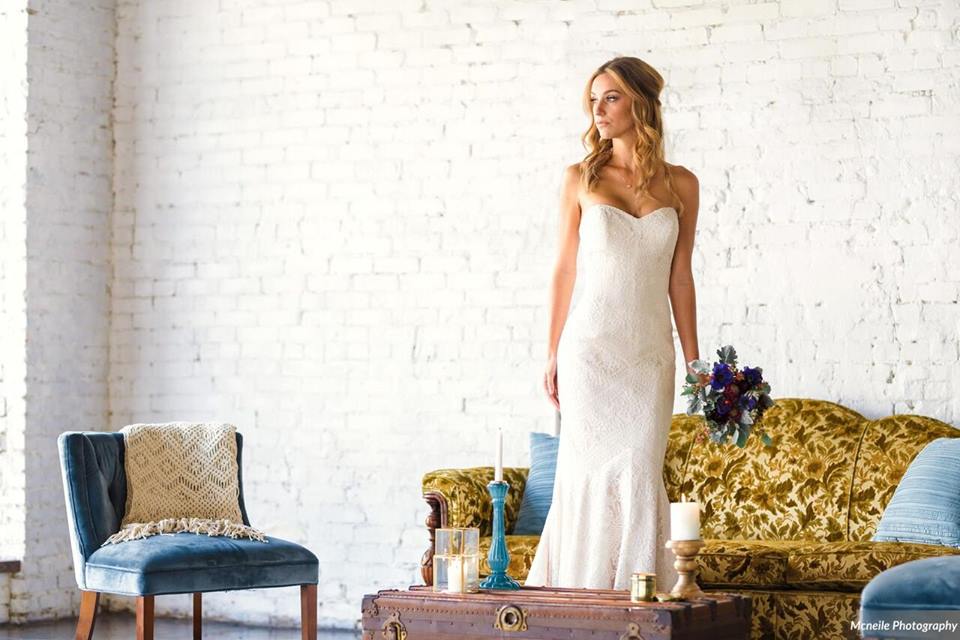 To bring this modern boho wedding into shinier territory, Kiefers Jeweler provided a sparkling set of jewelry perfect for the bohemian bride. The set really added a special detail to her style.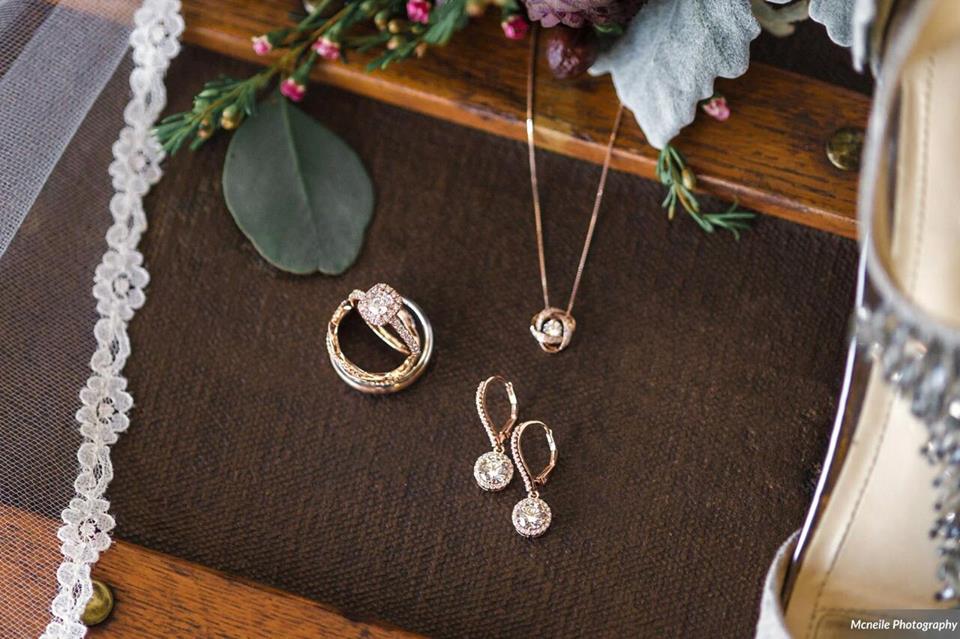 Gone are the days when the groom's only option is a stiff suit; our groom looks perfectly fitting for a modern bohemian wedding in his vest and floral patterned bowtie from Sewn Apart.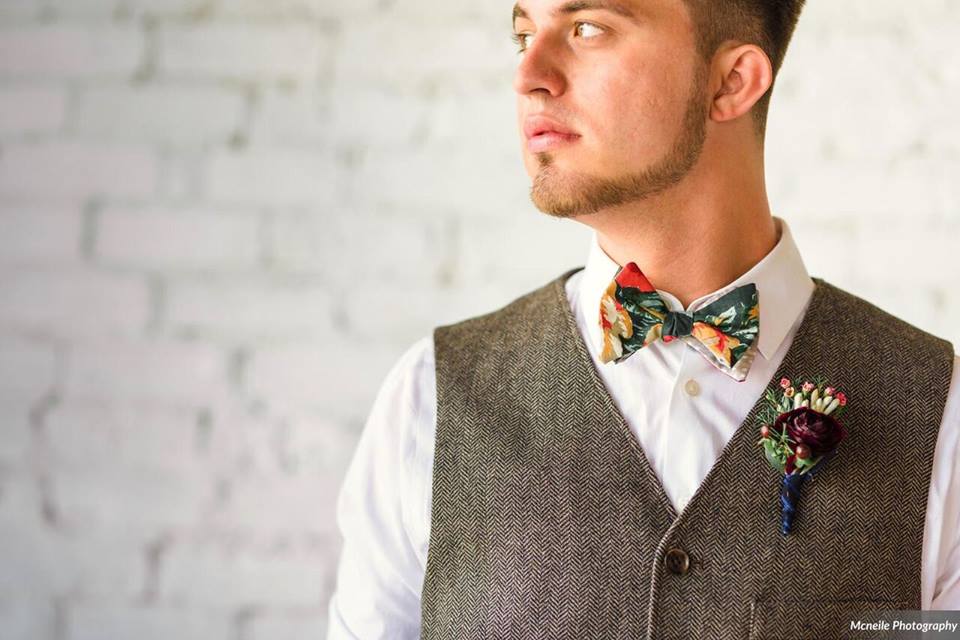 The Hex table next to the LaSalle chair is the perfect mix of vintage inspiration and contemporary lines—which is exactly what our bohemian wedding is all about!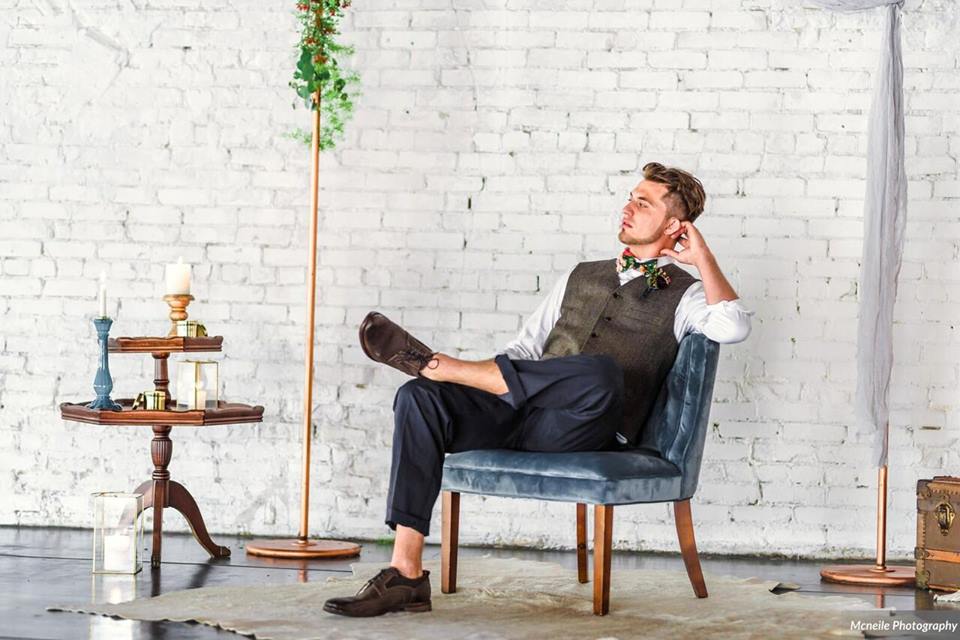 At a beautiful altar with a simple focal point, wedding furniture rentals are key to maintaining the decor vibe. French country chairs blend in perfectly with the modern boho decor of the altar against the white brick wall. The stunning spray of floral provided by Bloomingdays Flower Shop really stands out with its wild and free greenery. The matching bouquet they provided coordinates perfectly, giving the floral decor a sense of theme.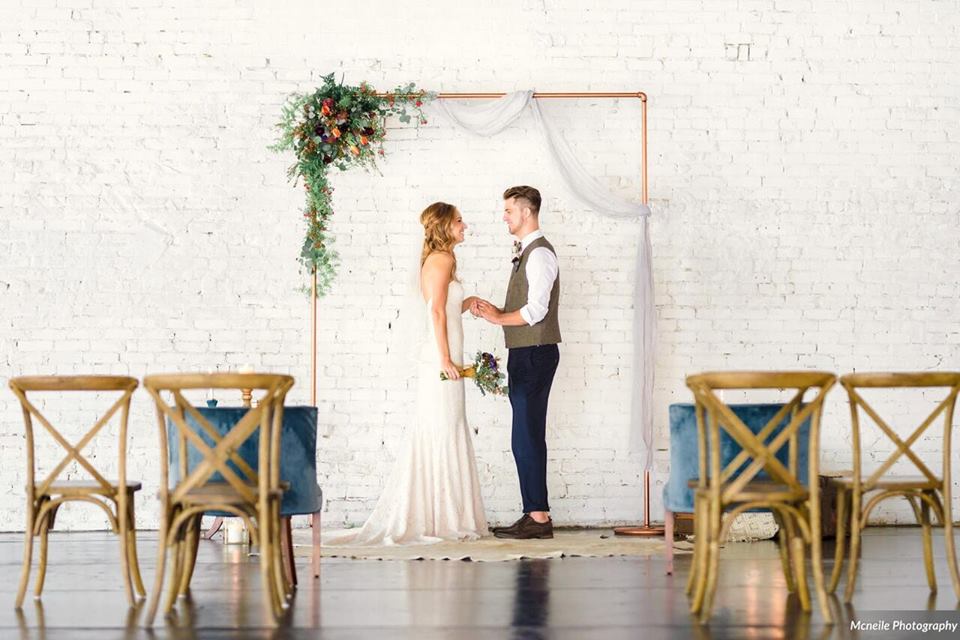 Of course, no modern bohemian wedding would be complete without a rustic farm table for the reception. The rich mahogany of the table makes the gold and cream decor stand out, while letting the dramatic centerpiece steal the show.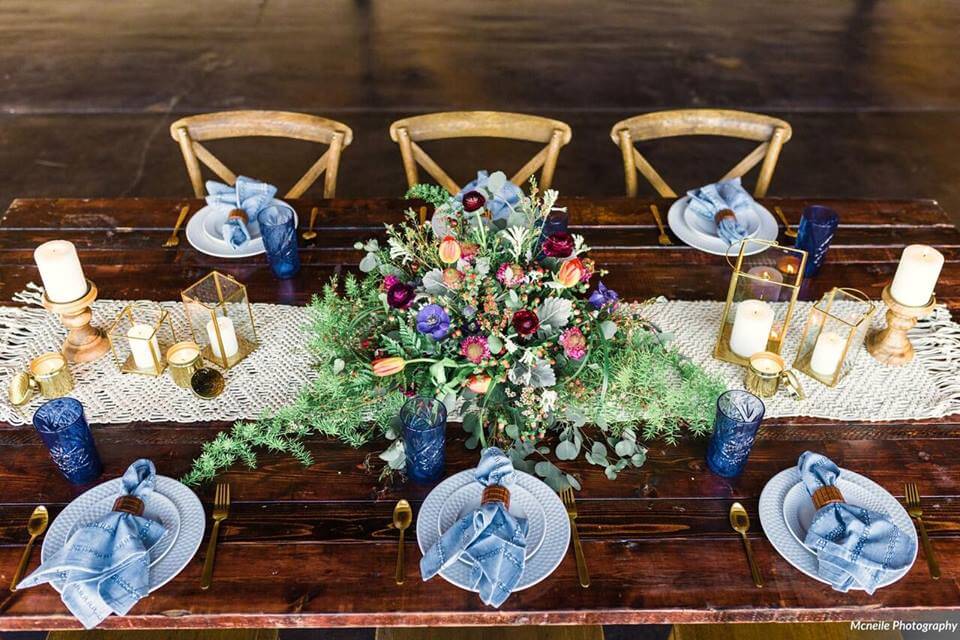 Look at how the blue glass pops against the mahogany! Contrasting textures is a great way to add interest while keeping it simple. The table isn't cluttered, but still feels complete and detailed.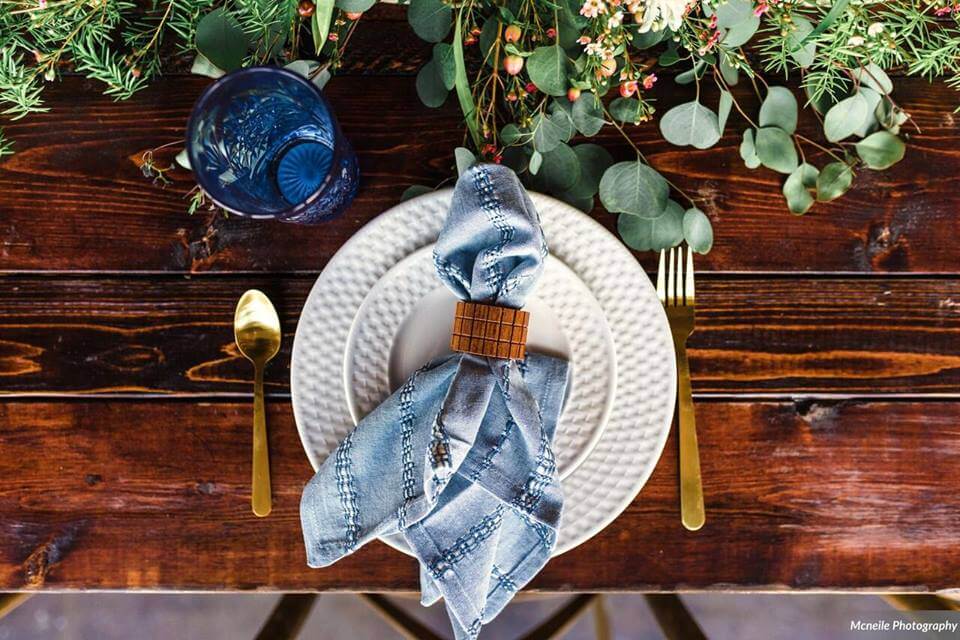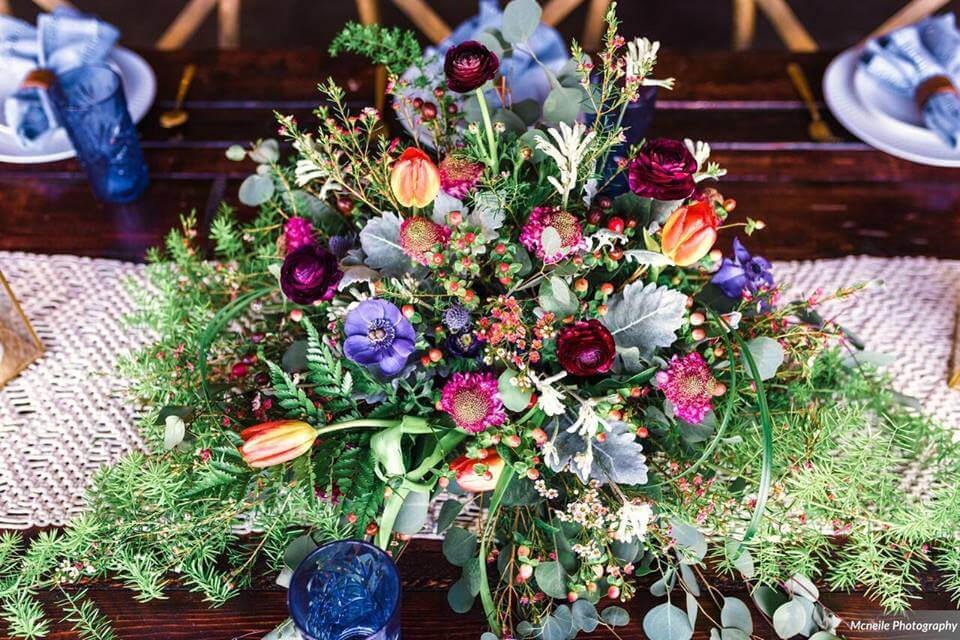 We love how this simple and modern bohemian wedding theme really lets the details shine. The colors, textures, and lines come together to create a free-spirited feeling. This styled shoot is a gorgeous inspiration for any bride who wants a modern boho wedding with classic touches. Thank you to all the vendors who worked together to create this dreamy inspiration!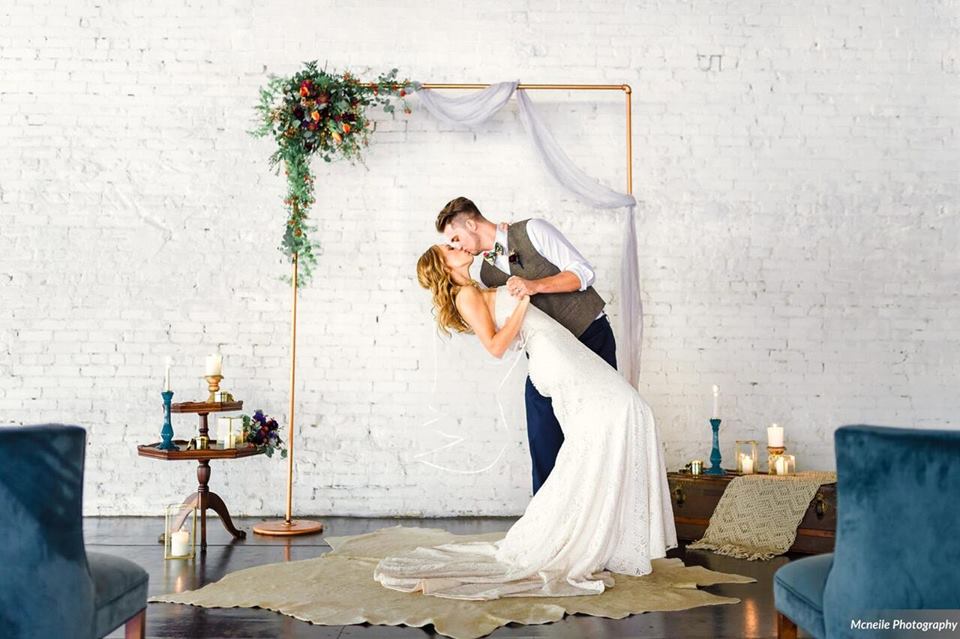 Featured Products: The Safari, The Dora, The LaSalle, The Hex, Farm tables, French country chairs, Blue Pleated Texture Pillow
Vendors: Apparel: Sewn Apart | Dress Store: The Dressing Room | Beauty: Lasting Luxe Hair and Makeup Artistry | Jewelry: Kiefers Jeweler | Equipment Rentals: A Chair Affair, Inc. | Floral Designer: Bloomingdays Flower Shop | Event Venue: Haus 820 | Event Planner: Taylor Falcon Events | Photographer: Mcneile Photography