Romantic Rustic Farmhouse Wedding
With Valentines Day right around the corner, we are feeling the love. And red roses and rustic farmhouse wedding vibes are warming up our hearts. Kevin and Karen's gorgeous Alfond Inn wedding were full of these romantic elements. While wedding planner Rachel from AATR Weddings handled the details, photography team from KV Photography captured them. With this romantic wedding, you will for sure be in the mood for love.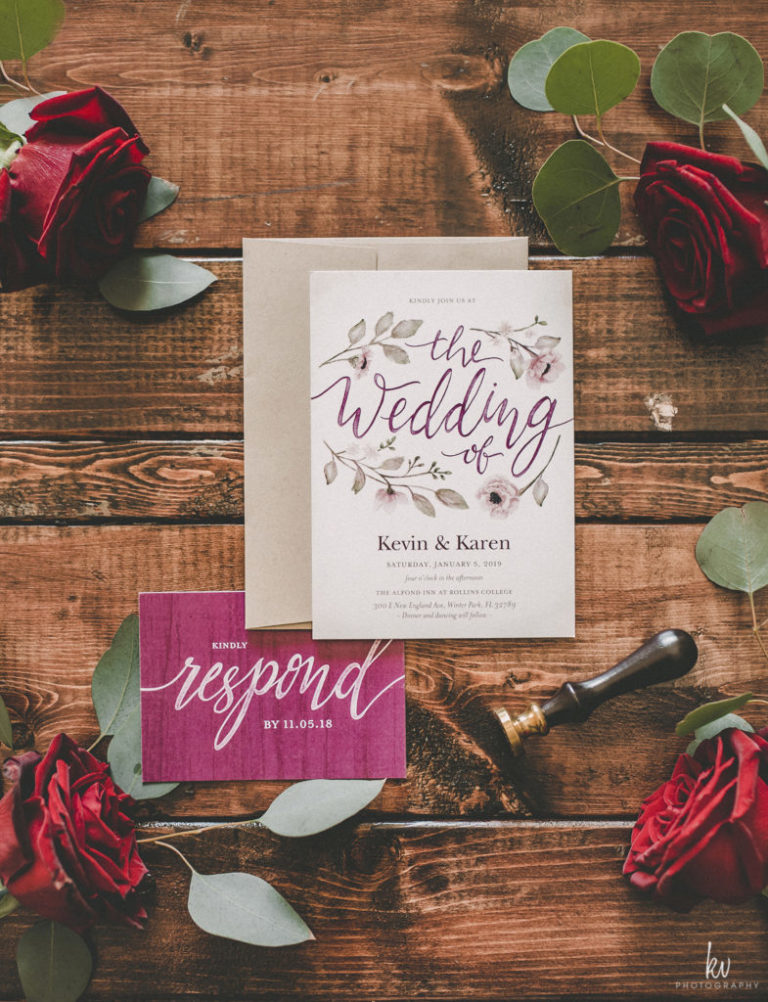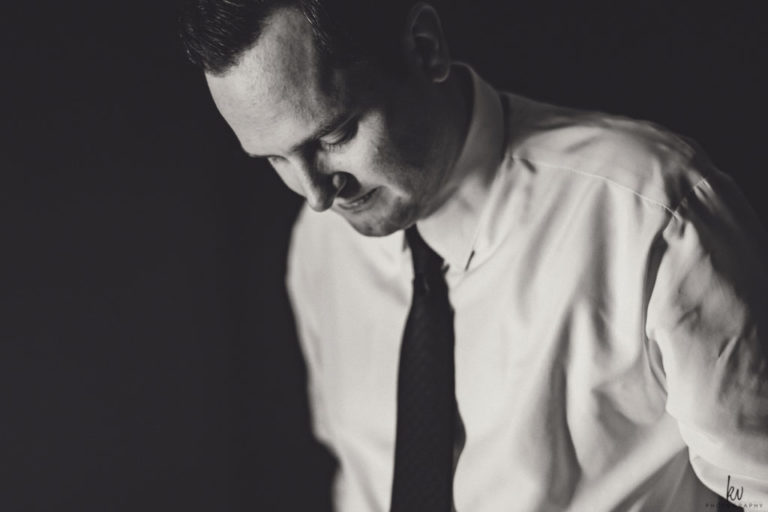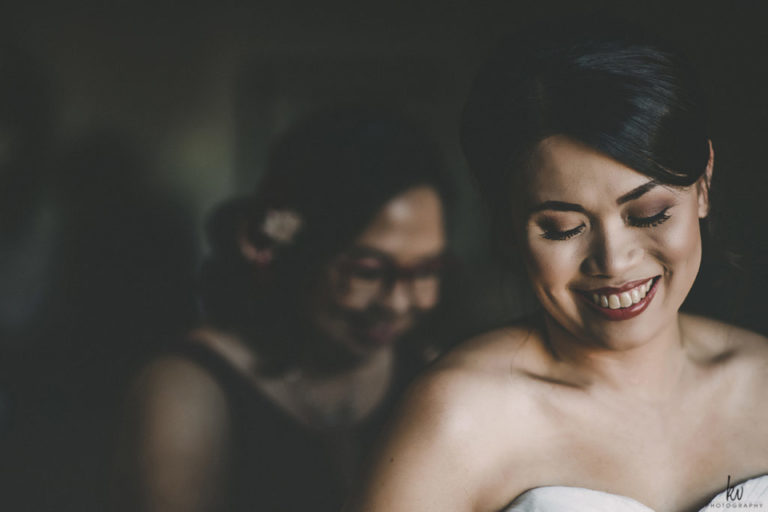 The Ceremony
With the blue January sky above, the wedding ceremony was ready for the rustic garden wedding. As guests arrived, they were greeted by our green boxwood hedge walls. And because you never know what kind of weather Orlando has in store, the couple placed cozy wraps for their guests to use. Due to the gorgeous garden at The Alfond Inn, the venue was the perfect backdrop for this rustic garden wedding.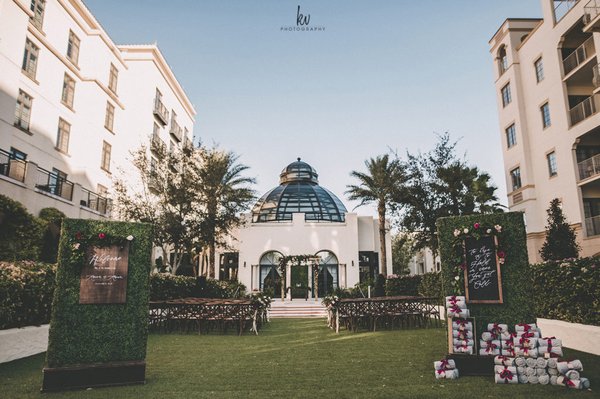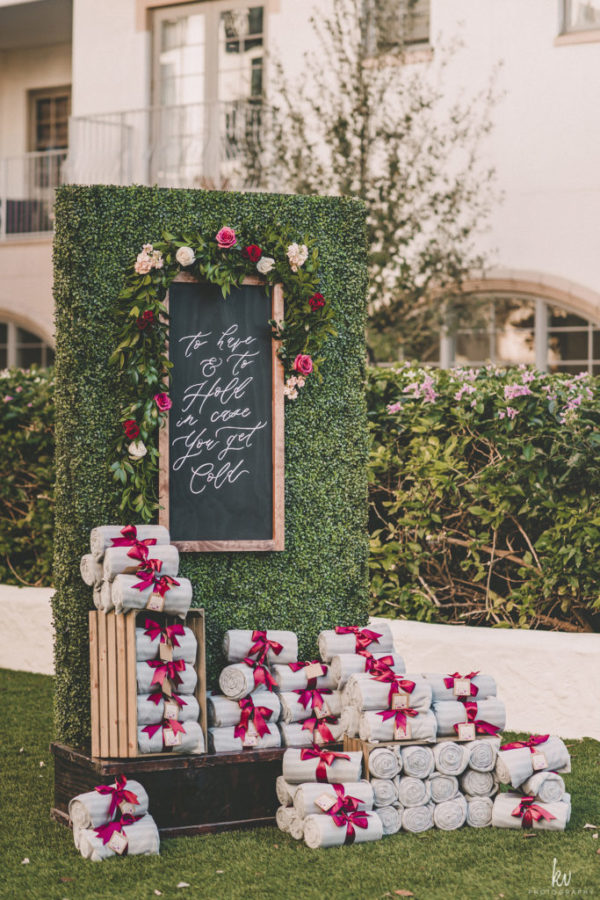 The Reception
Following one of the sweetest wedding ceremonies we have seen, it was time to celebrate the bride and groom. In keeping with their garden and rustic wedding theme, the atrium was converted to an indoor garden. With trellises of greenery and floral on the tops of our Mahogany Farm Tables, the guests were transported to a romantic garden.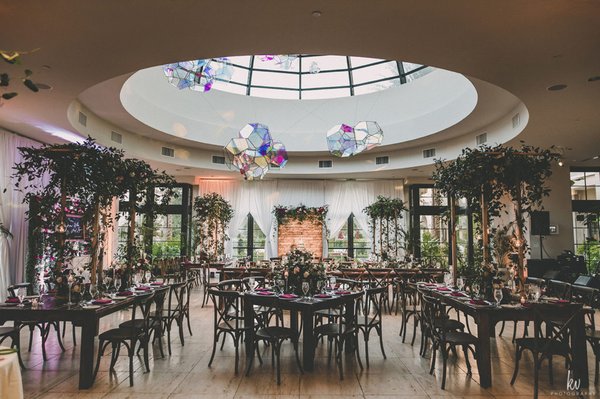 And at each place setting, our Hammered Metal Chargers awaited the guests. With texture and a gorgeous shine, the chargers were a great element to their romantic garden wedding.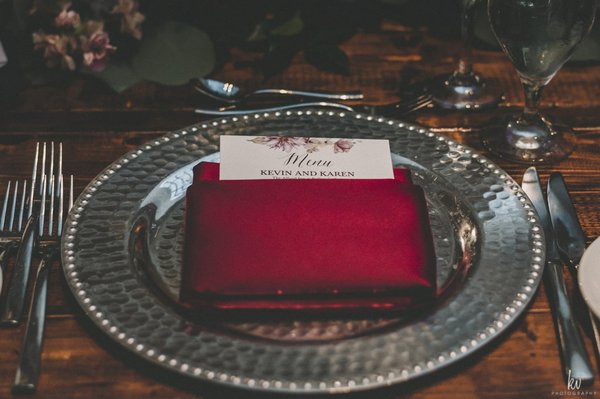 After a delicious dinner, the bride and groom had a few fun surprises for their guests. First, with a s'mores station! And then, guests were invited to stop in the fun photo booth for a picture memory of the evening.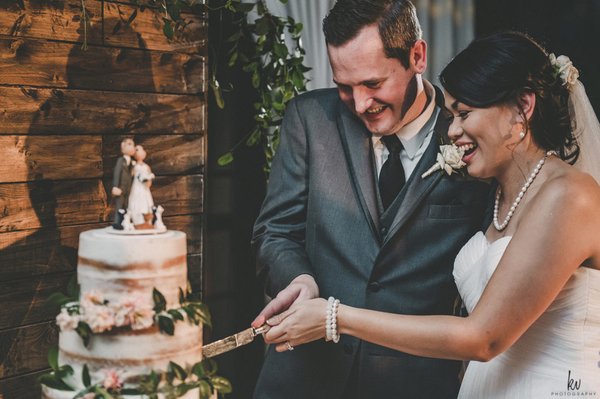 But soon, it was time to say good-night to the happy couple. While the guests held sparklers high above, the Karen and Kevin ran through hand in hand.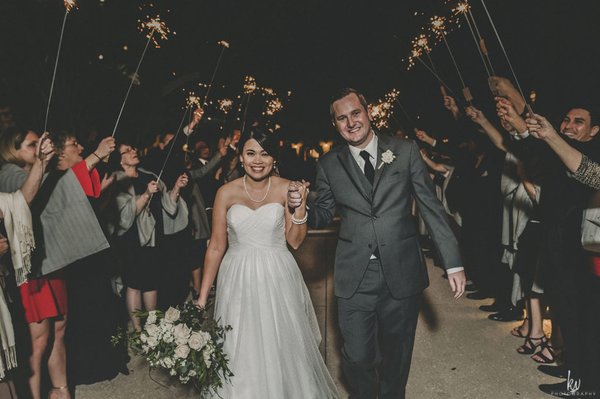 Featured Products: The Nina Sofa | The Ariel End Table | The Britt Chair | Mushroom Gas Heaters | Mahogany Square Farm Tables | Juliet Settee Ivory Love Seat | Hammered Metal Chargers | Green Boxwood Hedge wall