NACE and ABC Wedding Meeting – Fiesta in Hills at Mission Inn Resort
We love doing what we do, but every once in a while, it's nice to have a little time to refresh and recharge, and this NACE and ABC wedding meeting was just the thing!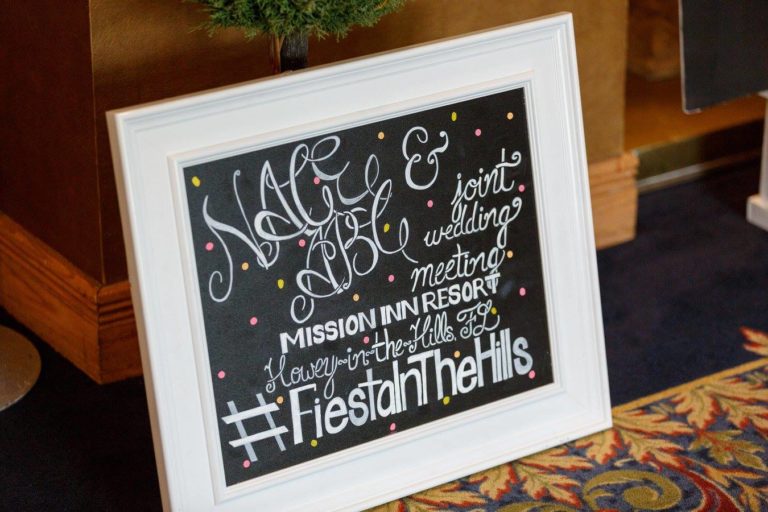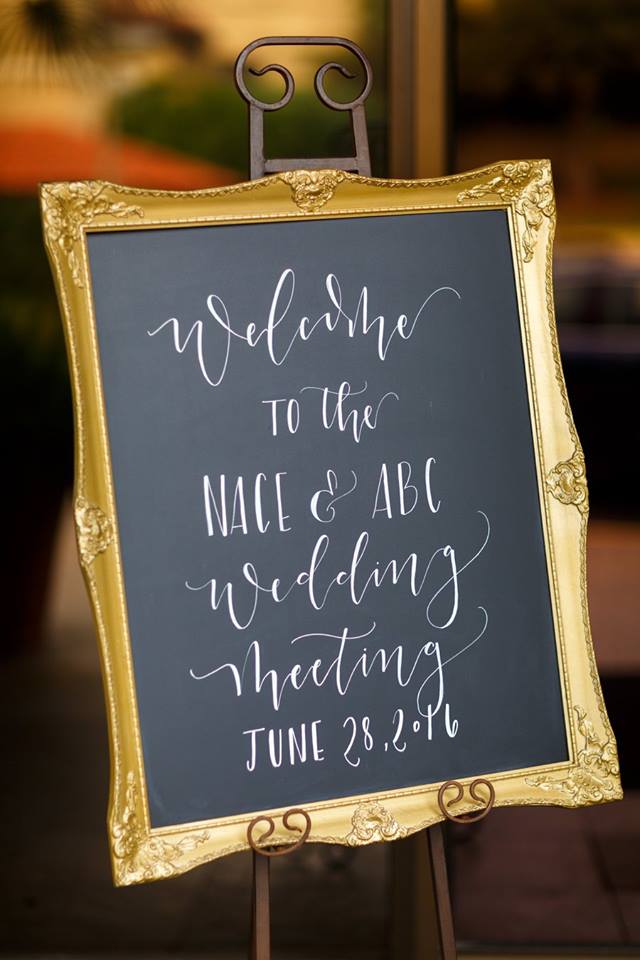 This meeting at Mission Inn was a joint meeting for NACE, the National Association for Catering and Events, and ABC, the Association of Bridal Consultants. Coordinated by Plan It Event Design & Management, it was the perfect opportunity to meet with other wedding professionals, feast on a delicious meal, and look forward to new wedding trends and themes.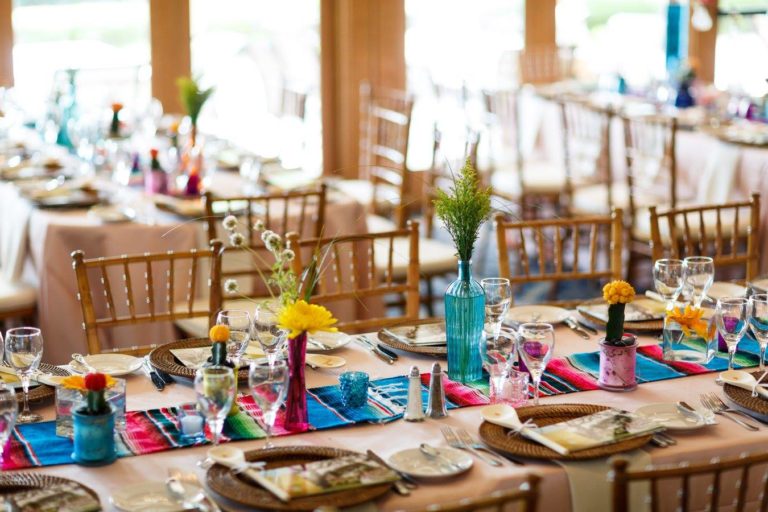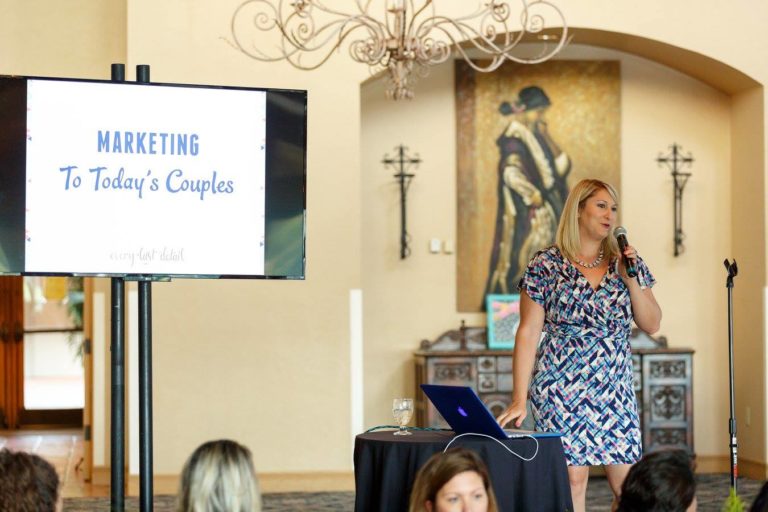 Every speech was uplifting and totally captured our interest. In fact, we ended up learning quite a bit, particularly from Lauren with Every Last Detail. Technology and the latest trends are constantly evolving, so it was great to learn how to use both to our advantage.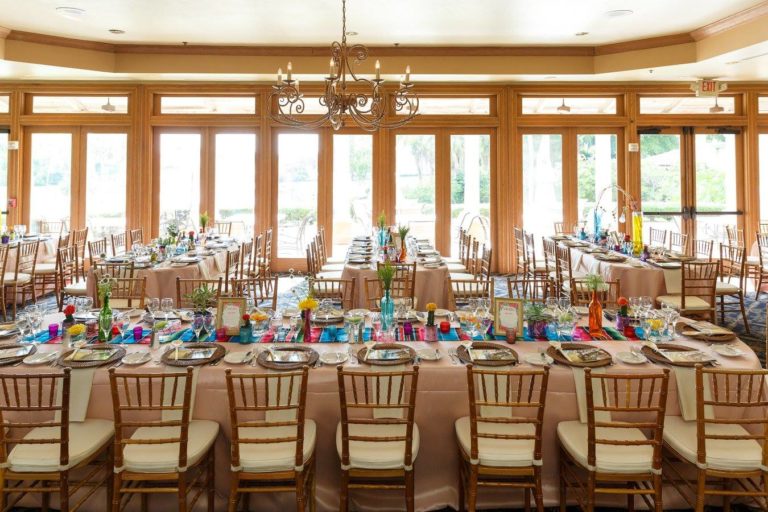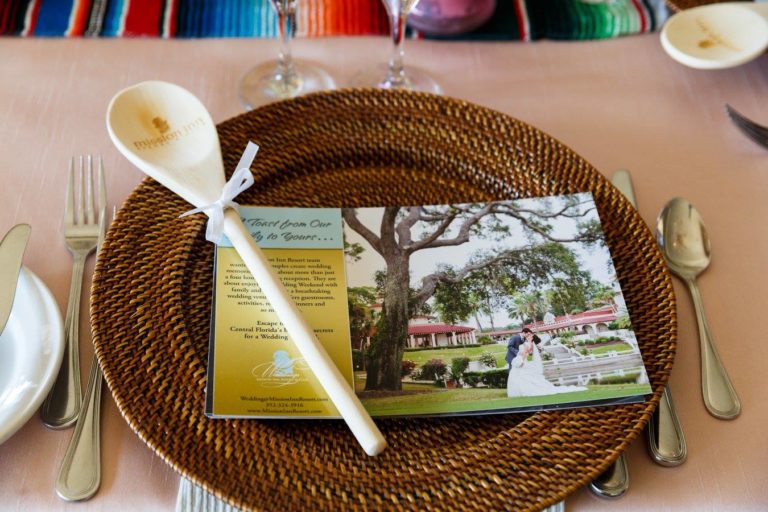 The tables were expertly decorated. We absolutely loved how colorful it was, especially with the turquoise and deep pink linens from GBS Linens and cute floral arrangements from Atmospheres Floral and Decor. Our Natural Chiavari Chairs and Wicker Chargers were the ideal way to balance out the vivid colors with neutral tones.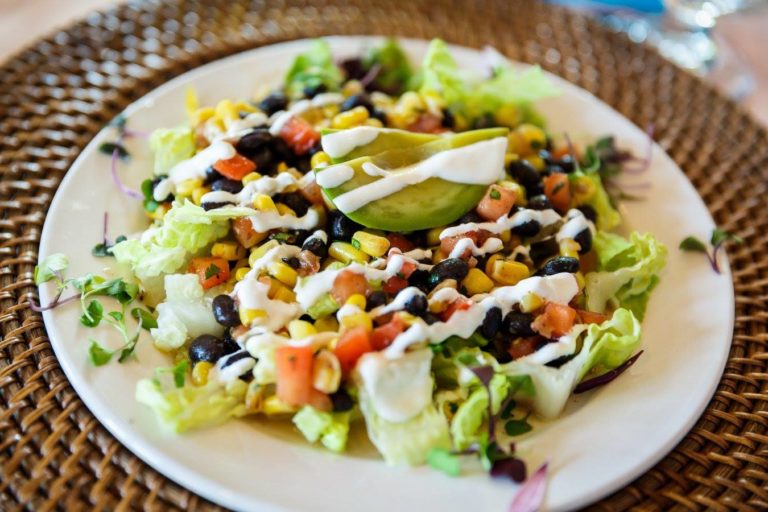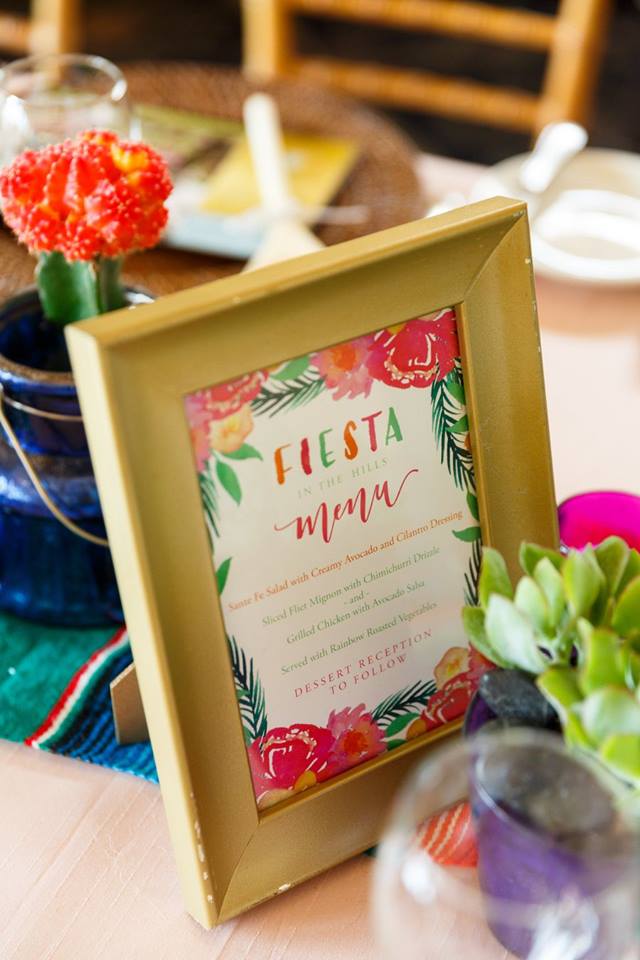 This was definitely a meeting that we were looking forward to, and time just seemed to fly by! It was over too quickly, and we can't wait for the next one!
Featured Items: Wicker Chargers   |   Natural Chiavari Chairs
Vendors:  Venue: Mission Inn   |   Menus and Chalkboard Signage: Do Tell Calligraphy and Designs   |   Event Coordinator: Plan It Event Design & Management   |   Lounge Furniture: AFR Furniture Rental   |   Desserts: Cut The Cake   |   Speaker: Lauren Grove with Every Last Detail, LLC.  |   Projection: T. Skorman Productions   |   Floral Backdrop: Fun Paper Petals   |   DJ + Lighting: White Rose Entertainment   |   Linen: GBS Linens   |   Photographer – Cocktail Hour: Christie's Photographic Solutions   |   Floral + Décor: Atmospheres Floral and Décor   |   Photographer – Details + Attendees: Victoria Angela Photography