Our New Year's resolution was simple: stay on top of the latest trends, and provide our clients with the best of the best décor. We welcomed 2016 with an Association of Bridal Consultants meeting at our warehouse, with Captured by Belinda and Treasured Moments there to capture every moment on film.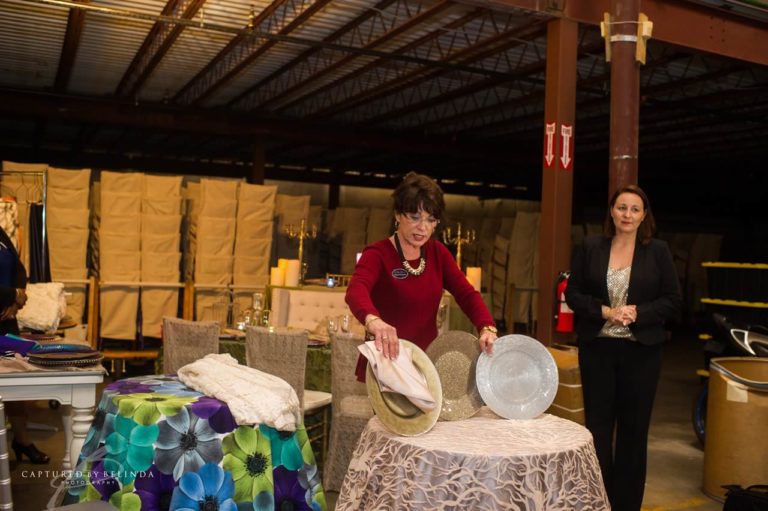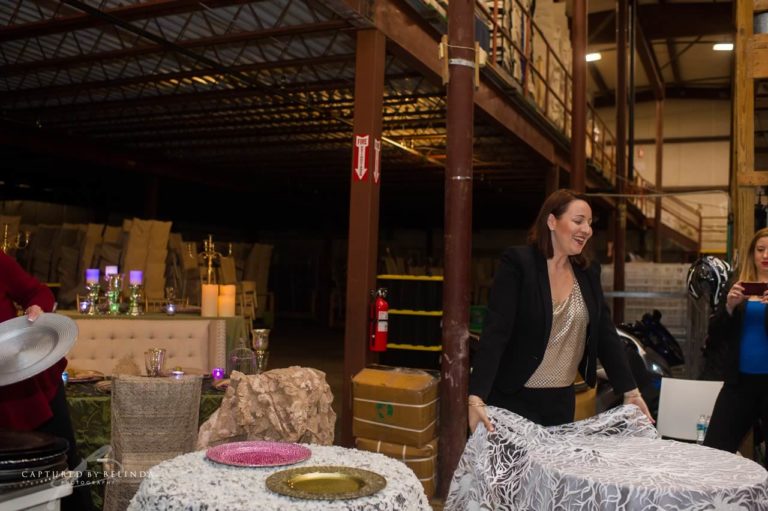 Current and prospective consultants arrived to view our presentation, indulge in some good wine, and eat a delicious Italian dinner (thank you, Casa Del Dio for catering!). The décor, chairs, and tables were our own items, while the gorgeous linens adorning the tables were from Over the Top Linens. While we showed off our new chargers, Over the Top exhibited their new linens, some in beautiful neutrals, some in gorgeous gem tones, some solid, and some patterned, like this floral linen here.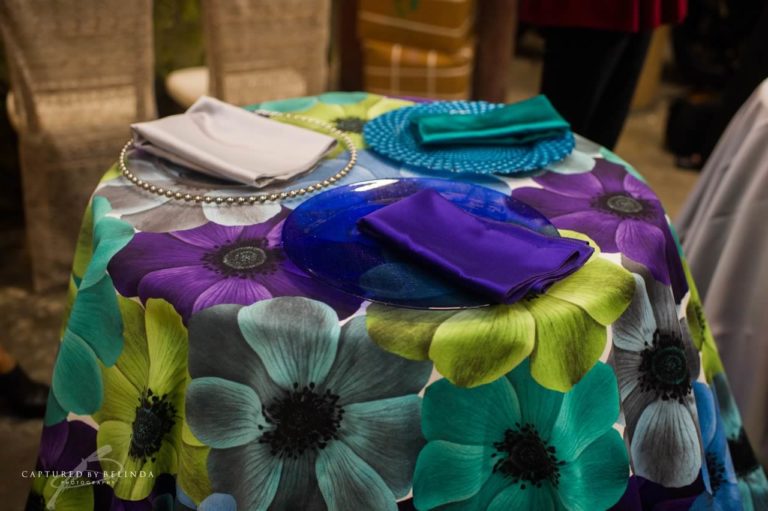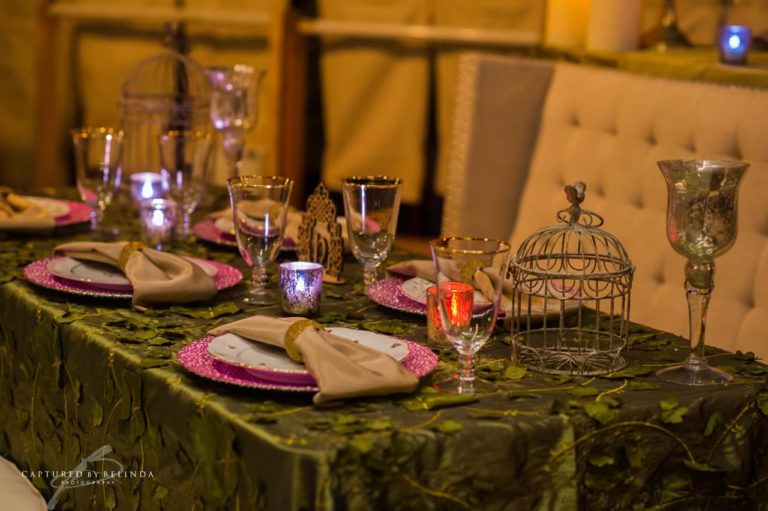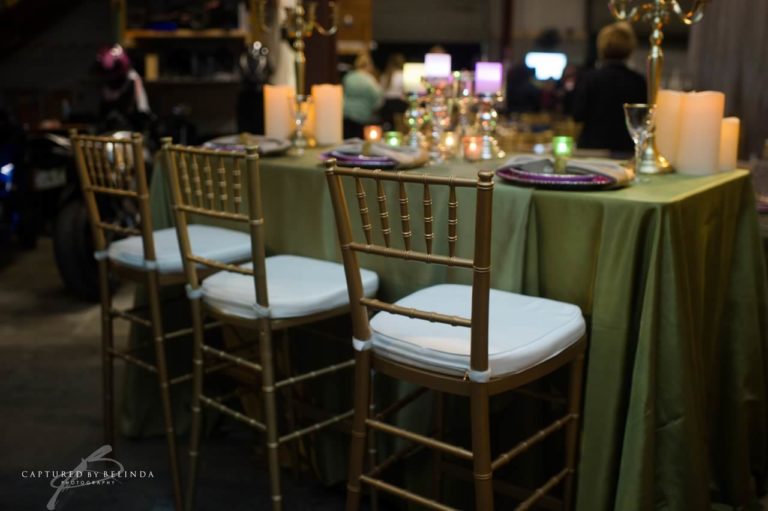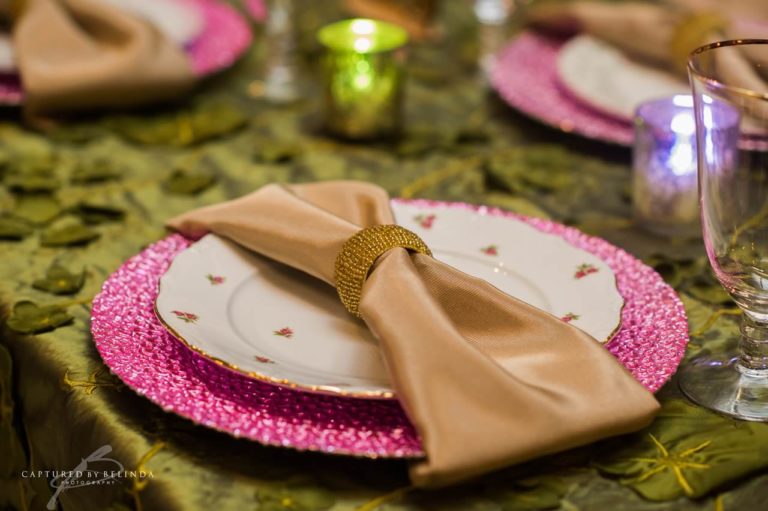 We had a blast mixing and matching patterns and colors for our presentation. A pink and green tablescape evokes thoughts of spring, of new beginnings and fun. This gold and navy tablescape is the picture of elegance, while still having just enough color to keep it from feeling boring. Our Gold Chiavari Chairs were the perfect way to complete the look!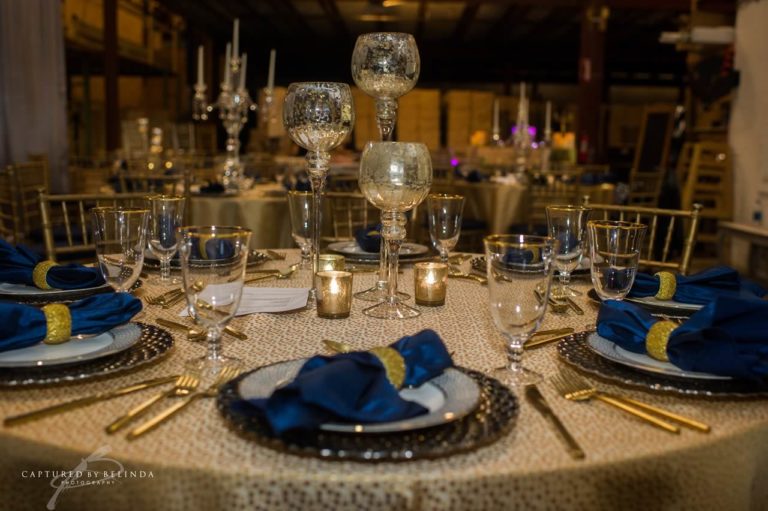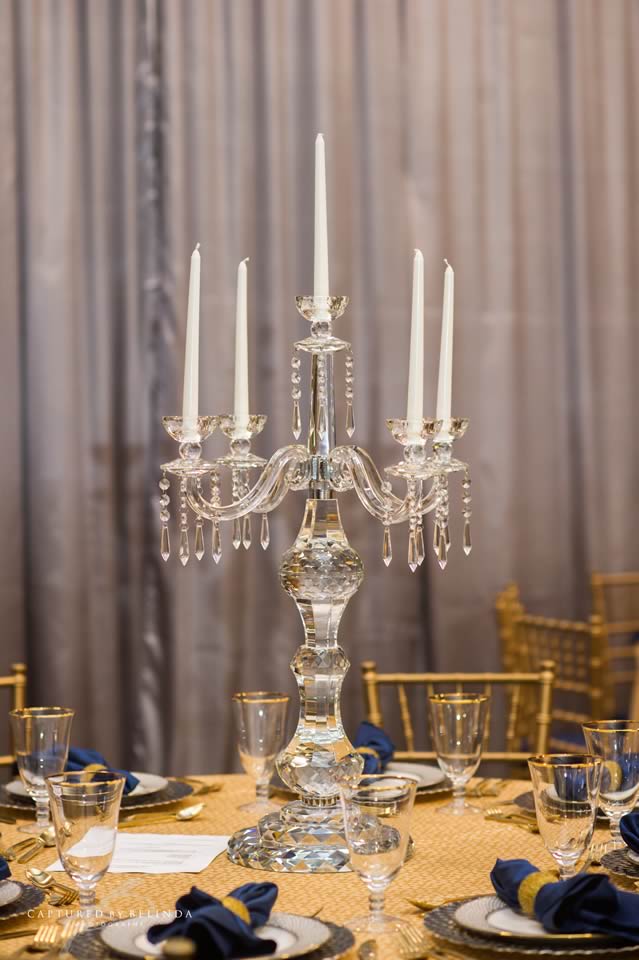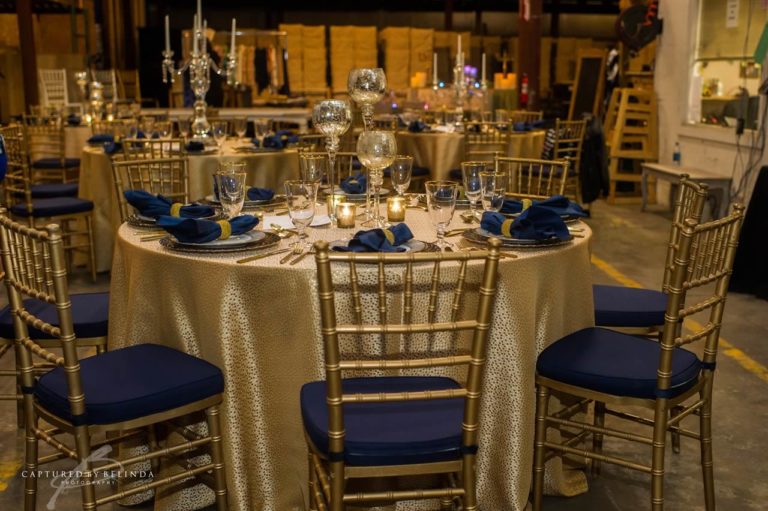 Speaking of perfect, we couldn't hold a meeting without loads of treats! The dessert table looked magnificent, of course, but more importantly, the desserts themselves were scrumptious! We still can't decide what we loved more – the delicious cupcakes, or the sweet, creamy cannolis!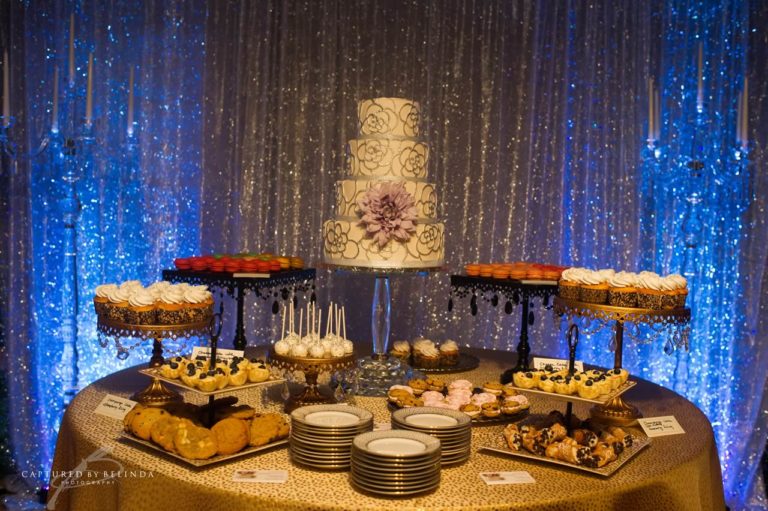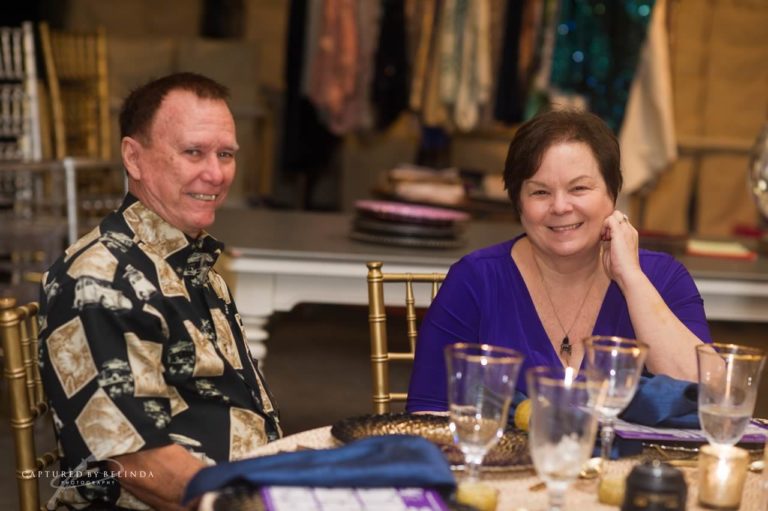 The American Bridal Consultants 2016 meeting was undoubtedly a success, in no small part due to the efforts of the A Chair Affair team and our sponsors!
Venue: A Chair Affair Warehouse
Sponsors:   Over the Top Linens – Linens   |   Casa Del-Dio – Catering   |   Captured by Belinda – Photography   |   Treasured Moments – Videography   |   Enchanting Event Designs – Décor   |   A Chair Affair – Rentals