December Monthly Wedding Rental Winners — Ellen + Adam
As 2022 comes to a close, let's ring in the new year and announce our December winners.  Congratulations Ellen and Adam, our December Monthly Wedding Rental Winners!  Read all about their beautiful love story and New Years Eve Wedding. Then, learn how you can win $500 off of YOUR wedding rental!
How Did You Meet?
We met 10 years ago at the University of South Carolina.
WHen did you know It was true Love?
When the Pandemic hit, Ellen decided to move back to Amelia Island with her parents from Chicago.  She asked if her friend at the time, Adam, if he might want to come too?!  Well, Adam said sure and never left.  Friendship quickly turned to romance and 18 months later we were saying I Do!
Where Did Adam Propose?
Adam chose a place very special to us both…  our lake home in Michigan.
What Do You Love To Do Together?
We love to travel, cook, workout, and enjoy sports.
Tell Us About Your Big Day!
Getting married on New Years Eve was one of our dreams.  Ellen chose the colors white, black, and gold to fit our Happy New Year's theme.  We loved dancing the night away with our guests on the dance floor and ringing in 2023 together.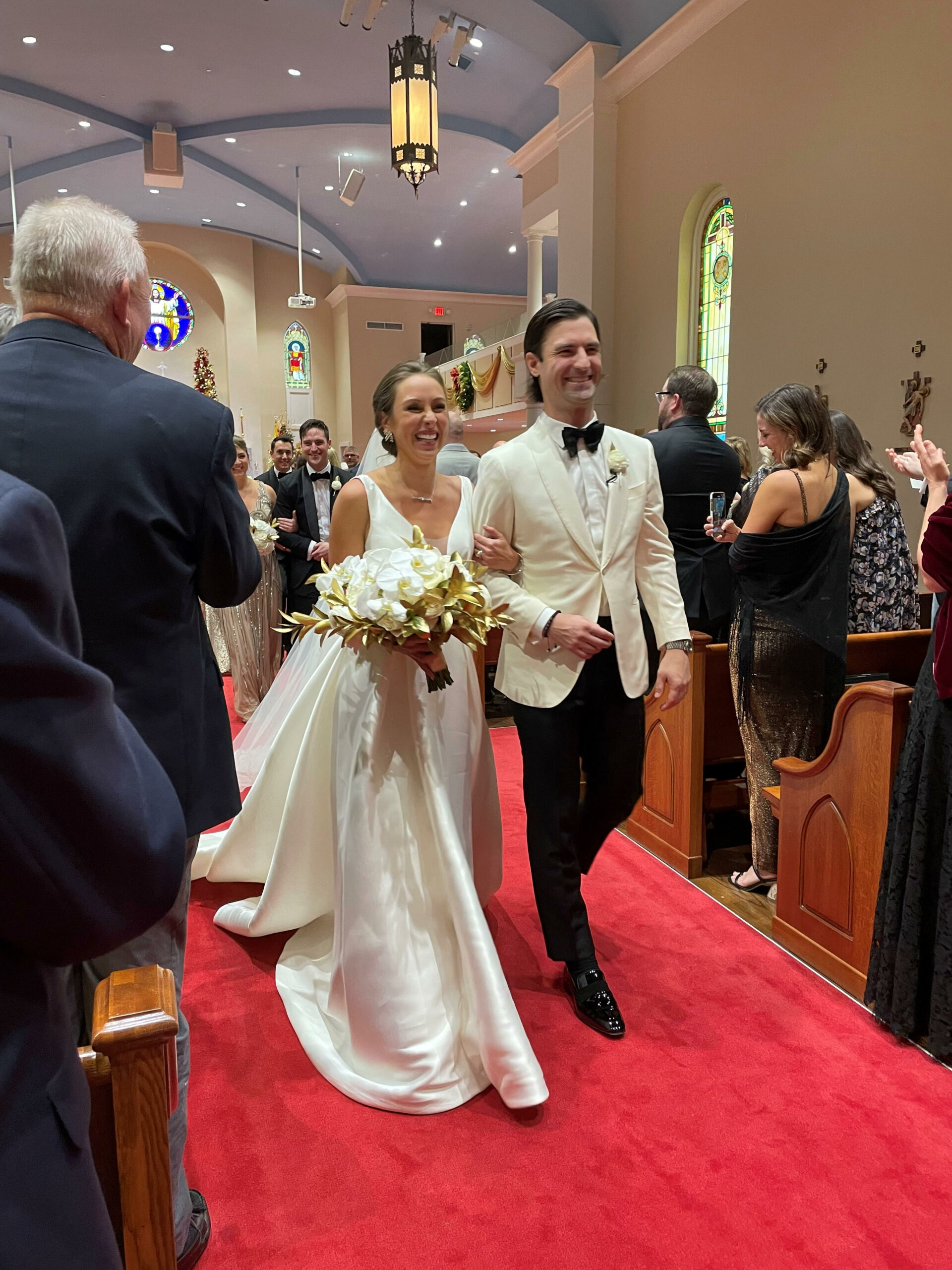 Cheers and Happy New Year to Ellen and Adam!  Congratulations on being our December Monthly Wedding Rental Winners!
Are you getting married soon? Tell us your story for a chance to win $500 off your wedding! And might be our next monthly wedding rental winners. Click here!