Celia & Dakoda
What do you get when you marry beautiful bohemian aesthetics with the romance of a fairytale? Well, you get Celia and Dakoda's gorgeous boho fairytale wedding. From the bride's perfect flowy gown to the floral crown on her head, to the romantic photographer from the uber-talented Munoz Photography. The details were everything! Of course, The Anglers Club was the ideal backdrop to this fantasy wedding. And the fabulous At Last Wedding + Event Design team didn't miss a beat creating wedding day magic.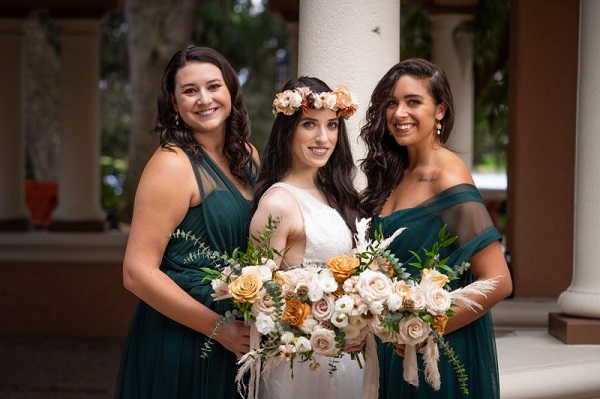 Romantic Boho Ceremony
Under the twisted oak trees, rows of our black chiavari chairs with ivory pads awaited the wedding guests. A classic wire hoop arch with floral decor from Gather & Grace Designs was the focal point before the wedding began.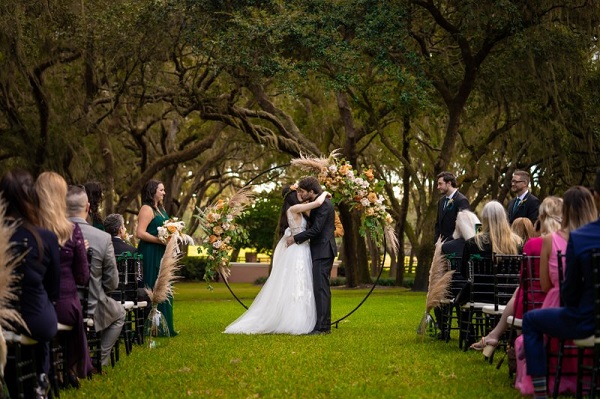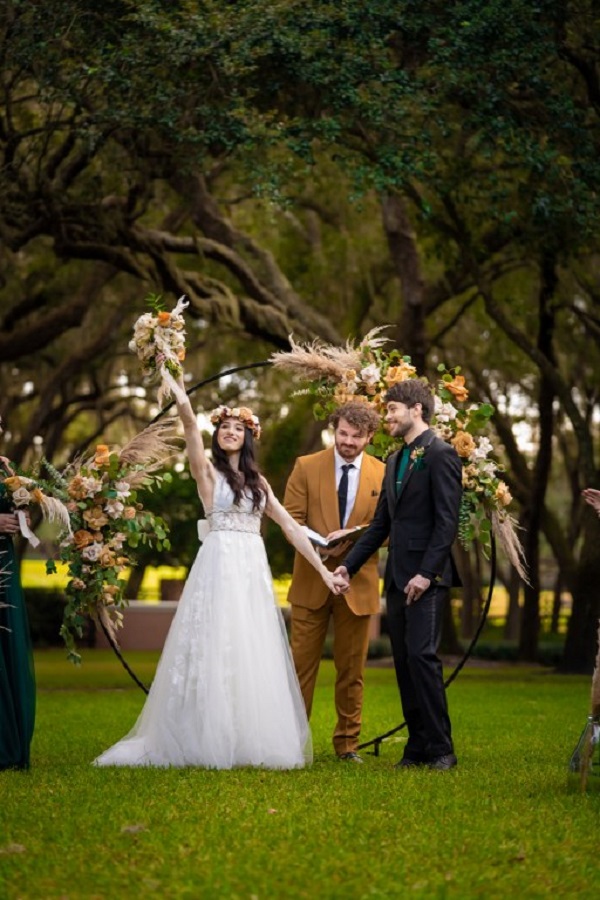 As the sun began to set, Celia and Dakoda held each other's hands and shared their vows. And when it was time to seal their union with a kiss, their friends and family sent up a great cheer!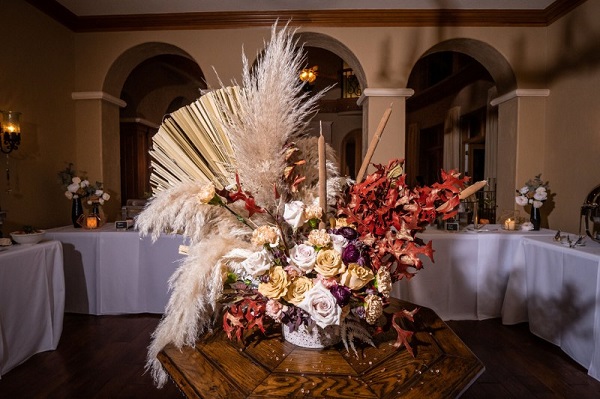 Boho Wedding Reception
After the ceremony, the bride and groom invited their wedding guests to celebrate with them. In keeping with the boho fairytale wedding theme, the floral was straight out of a storybook, and the boho details were sprinkled in perfectly.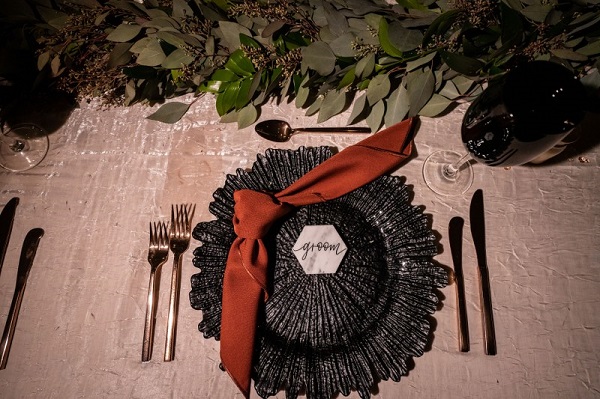 At each place setting, our rose gold flatware, black stemware and black sea sponge chargers made for a terrific trio. And to bring a pop of color, our copper napkins were added.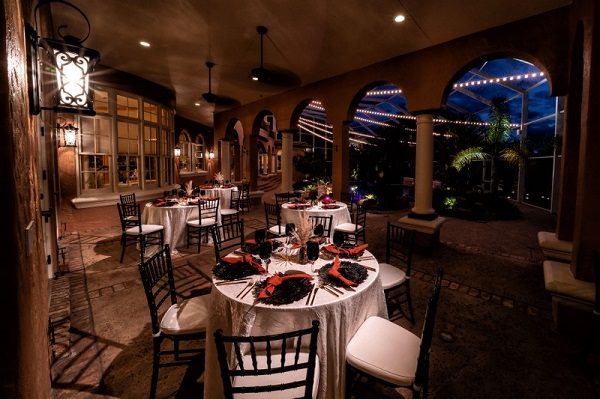 During dinner, the bride and groom mixed and mingled with their wedding guests. They laughed. They danced. And they celebrated. When it was time to send the happy couple off to their happy ever after, their family and friends cheered once again. Congrats Celia and Dakoda. Your boho fairytale wedding was a dream come true!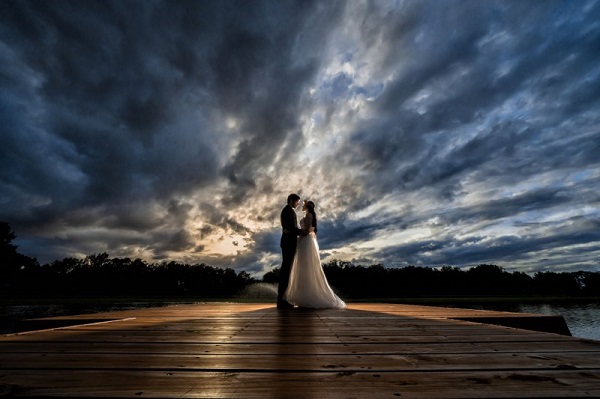 Featured Products: black chiavari chairs with ivory pads, rose gold flatware, black stemware, black sea sponge chargers, regal gold dessert plates, white cosmo bar, copper napkins, gala barware, 30" cocktail tables.
The Angler's Club | At Last Wedding + Event Design | Munoz Photography | Gather & Grace Designs | Orlando Wedding and Party Rentals | Treading Easy | Miz Kathi's Cotillion | A Chair Affair | Over The Top Linen | The White Magnolia Bridal | The Black Tux