Alison and Josh's Blush and Gold Wedding
Every wedding is special, as is every couple, but there was something different and wonderful about Alison and Josh's wedding at the Four Seasons Orlando. Perhaps it was the ceremony on the grand staircase!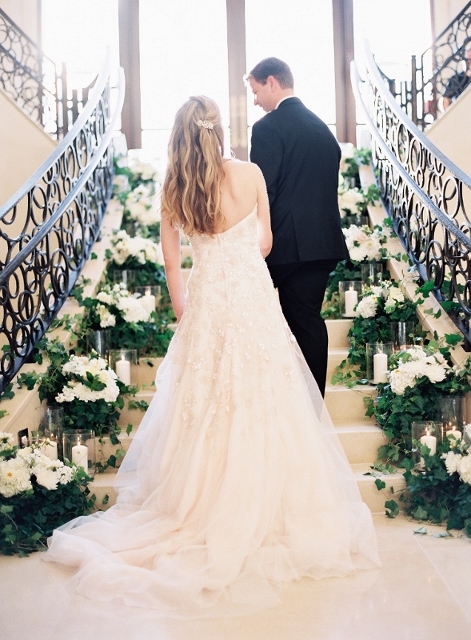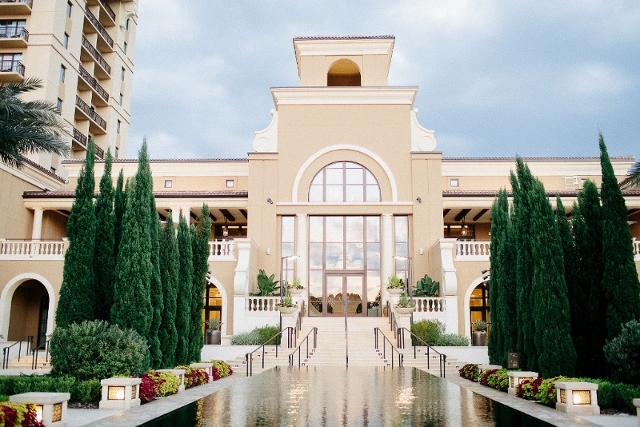 From start to finish, it was a perfect day, with Kayla Barker Photography expertly capturing every flawless detail. Alison looked gorgeous; the fine embroidery of her gown, her perfectly styled blond tresses, and even the way her hem trailed behind her on the steps of the staircase was all just picture-perfect.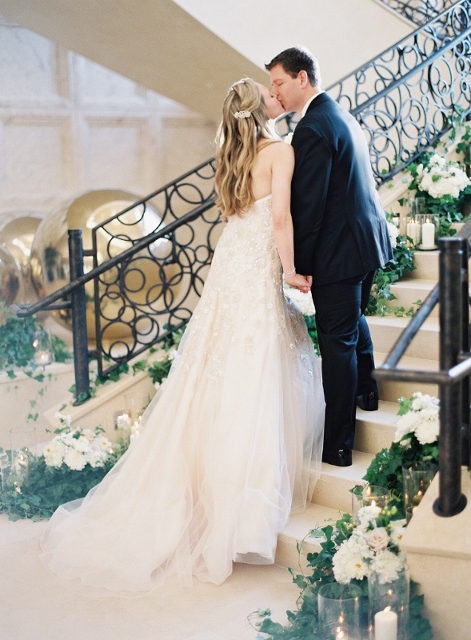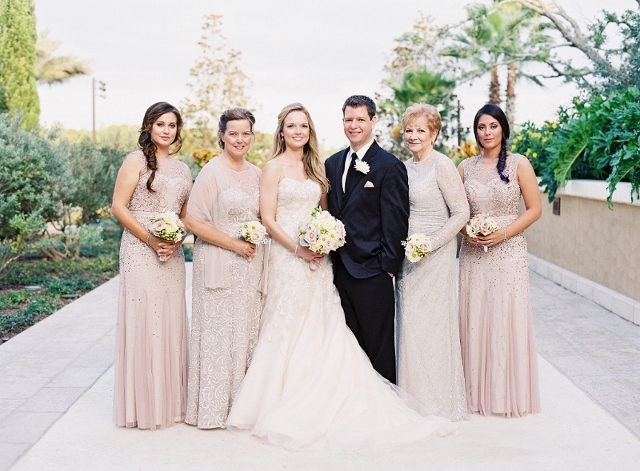 Josh, for his part, looked so proud and happy throughout the ceremony. Having it on the staircase was such a great and unique move – resulting in a ceremony that was warm, unique, and intimate.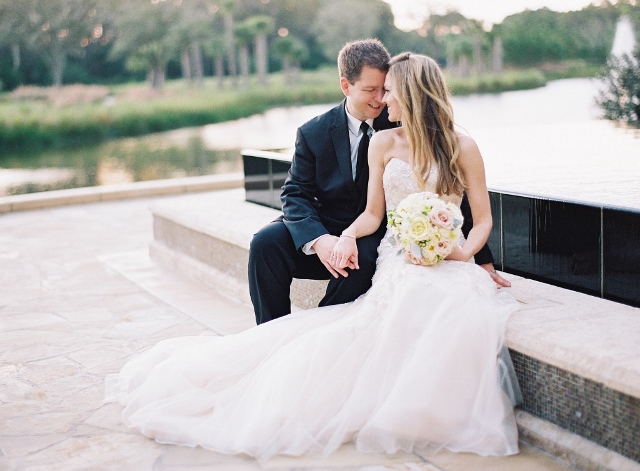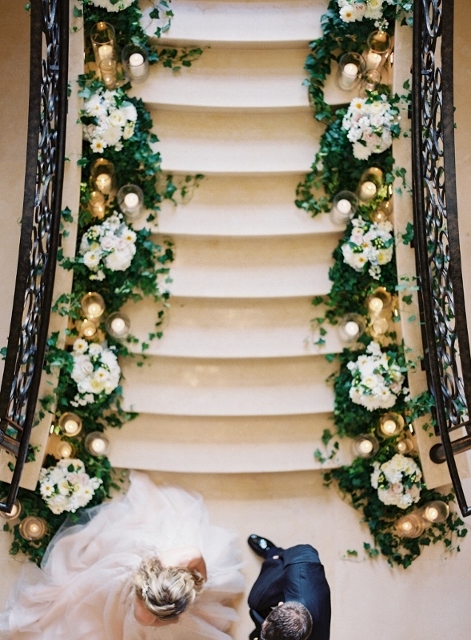 Soon after the couple said their I Do's, it was time to celebrate! The reception area was decorated with the utmost thought and care. The décor glittered faintly in the glow of the candles, creating an aura of fairytale romance.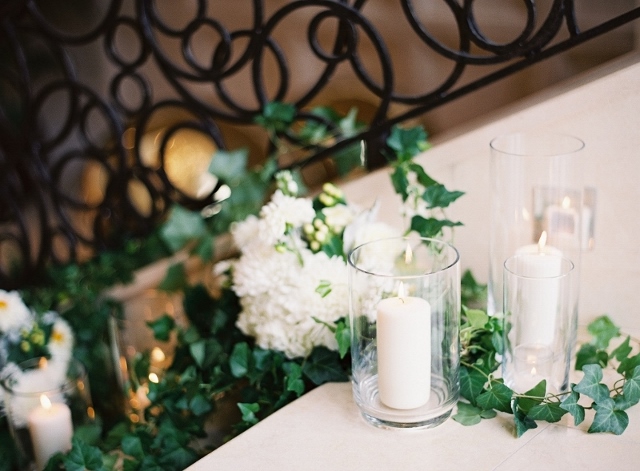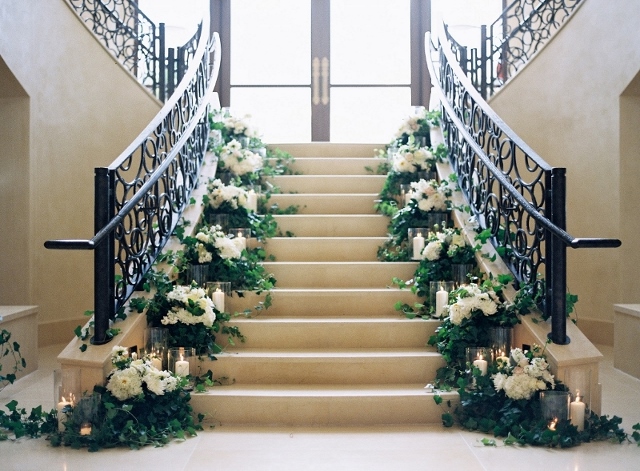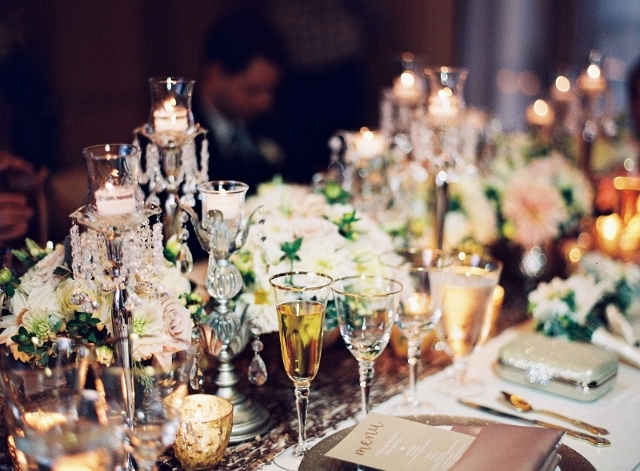 Just a few simple, classic touches throughout the room made a big difference. The Champagne Glitter Glass Chargers and Gold Rimmed Stemware atop the Chameleon Tables were just the right mix of shimmer and glitter to create a sophisticated yet soft look.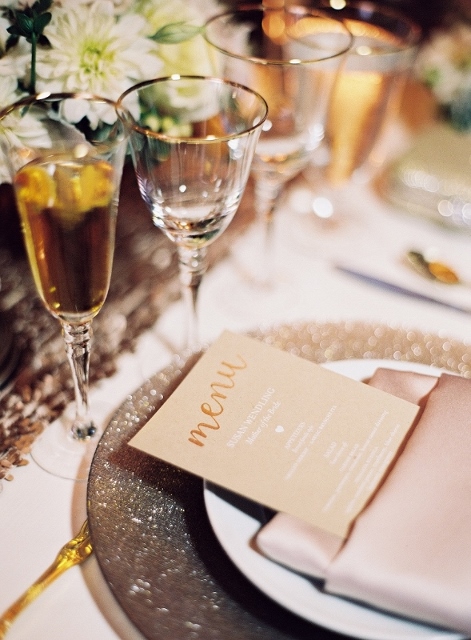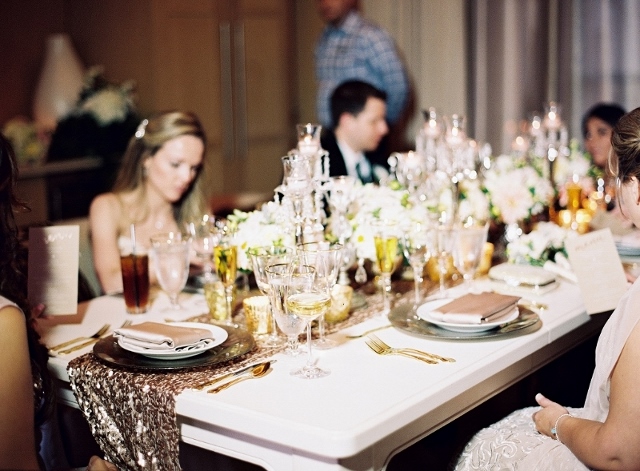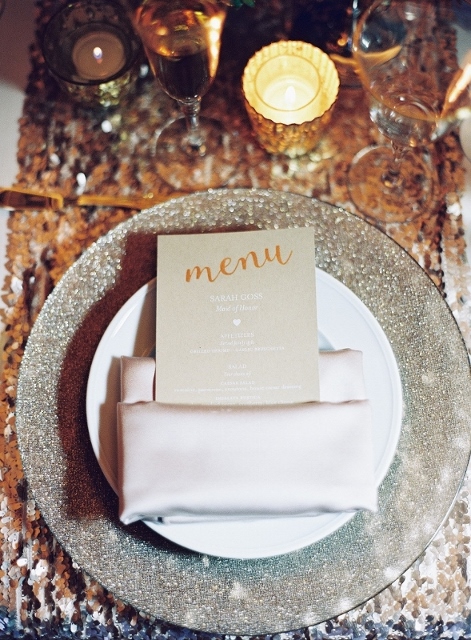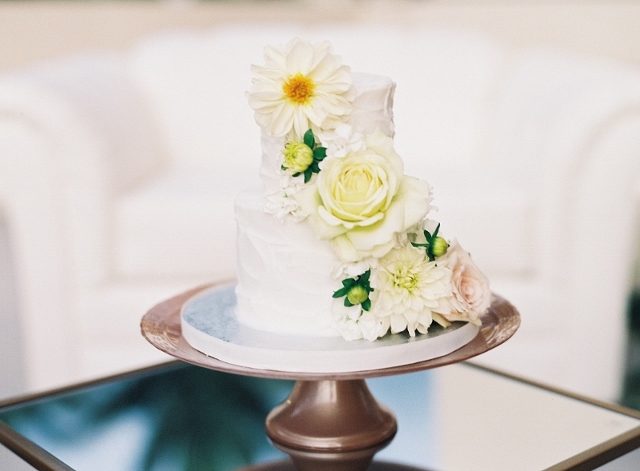 After an evening of dancing, laughing, and making memories, it was time for the newlyweds to ride off into the night and start their new life together.
Congratulations again, Alison and Josh!
Featured Items: Champagne Glitter Glass Chargers   |   Gold Rimmed Stemware   |   Chameleon Tables   |   Gold Flatware
Vendors:   Menu and Stationery: Dogwood Blossom Invitation & Stationery   |   Floral: Lee James Floral   |   Photography: Kayla Barker   |   Venue: Four Seasons   |   Lighting: Kaleidoscope Event Lighting   |   Cake: Party Flavors Custom Cakes   |   Officiant: Sensational Ceremonies   |   Desserts: Two Sweets Bake Shop   |   Lounge Furniture: CHIC |   Video: Love and Lustre