A Tuscan Affair at Bella Collina
Think back to your engagement; the excitement and the happy tears. Maybe you had all your family surrounding you, or maybe they were all hiding in the bushes waiting for the right moment. We LOVE a good engagement story; it's the prequel to how the wedding will be. When we heard how Matt asked Michelle to marry him while they were traveling in Tuscany, Italy and then they chose the gorgeous Tuscan Bella Collina Country Club as their venue; it just seemed like the perfect fit!  Jess from Blush by Brandee Gaar handled all the "behind the scenes" details and had the day running smoothly, and the marvelous Cricket's Photo and Cinema was busy capturing the day in both photos and video.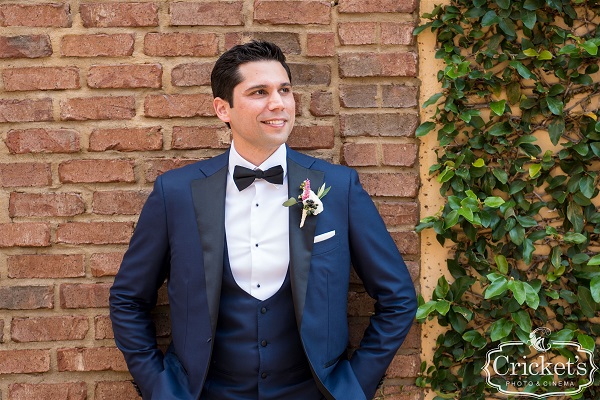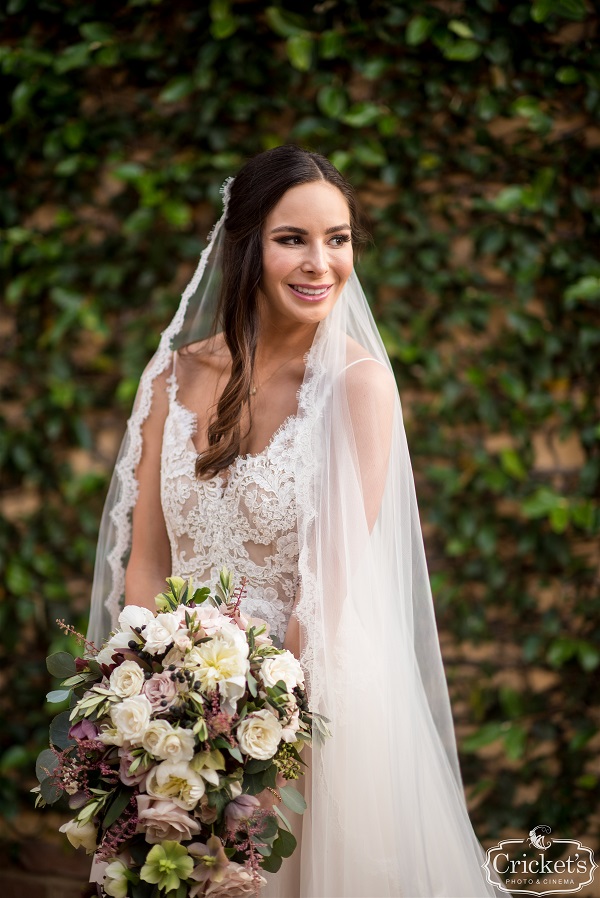 Keeping with the Tuscan theme, the wedding ceremony was held on the grand lawn of Bella Collina, overlooking the rolling hills. Our rustic Wine Barrels and Topper were places at either side of the aisle, directing family and friends to "chose a seat, not a side" as the picked up a wedding program. We loved this touch for their intimate ceremony.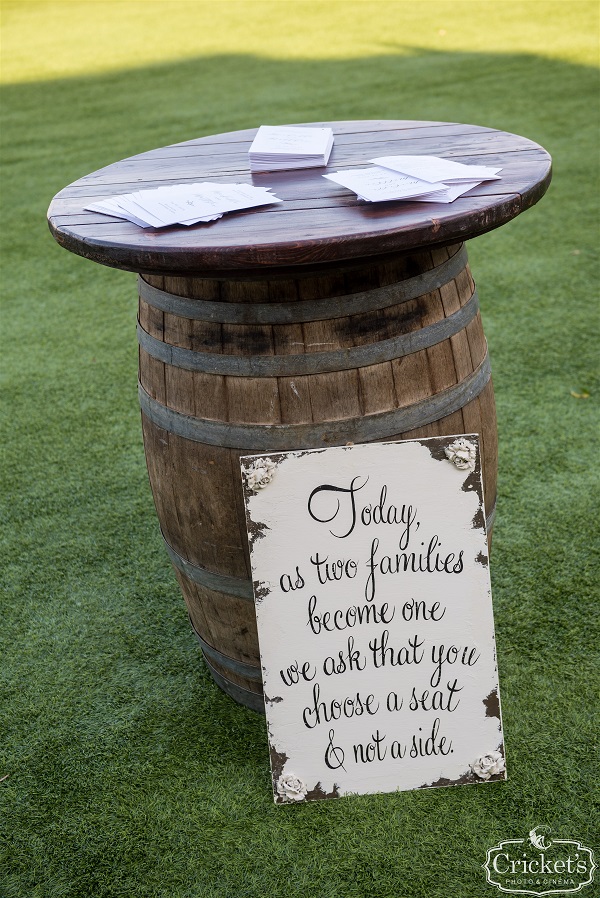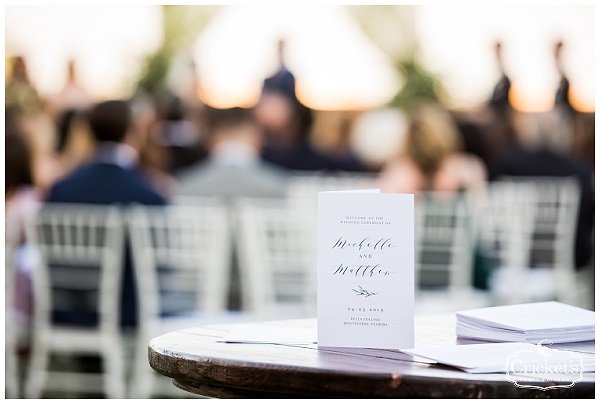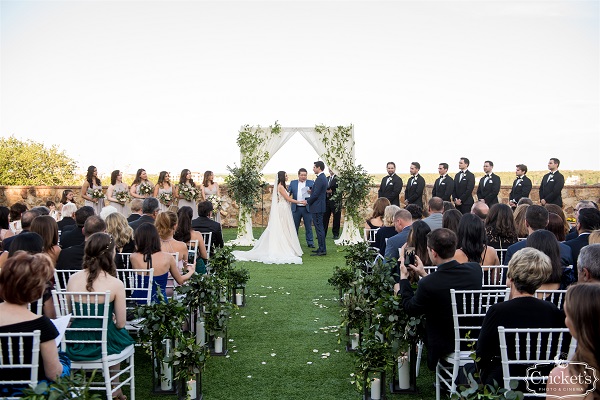 The ceremony was sweet and touching. Raining Roses creating a romantic setting of greenery and creamy draping. Michelle's bouquet was bursting with soft ivory and white floral, touched with wine colored accents to keep with the Tuscan theme. Bellissima!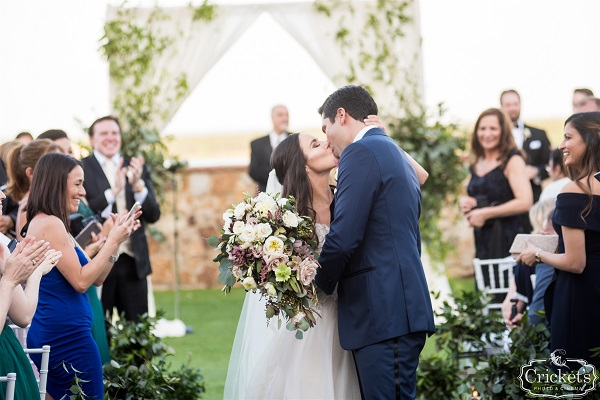 The reception awaited the happy couple and their guests in the ballroom. Our Mahogany Farm Tables were framed around the dance floor; giving the wedding party and the immediate family the best seats to see Michelle and Matt's first dance together.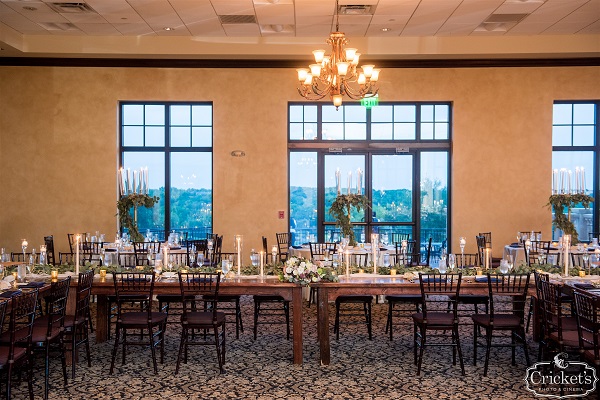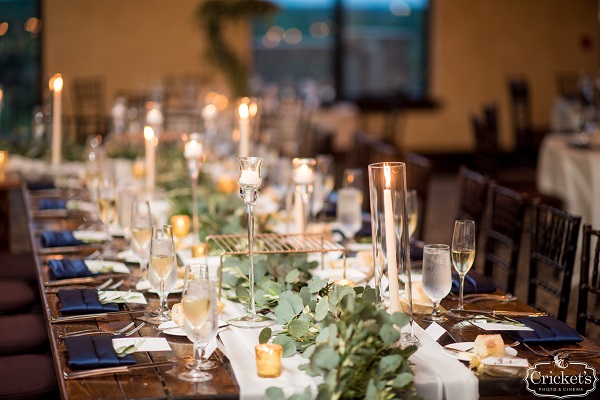 After dinner was served and the gorgeous caked from  Sugar Sugar Cake Boutique was cut, the dance floor was opened and Eklectic Entertainment kept the night grooving! Everyone, young and old danced the night away. When it was time to conclude the evening, the new Mr and Mrs ran hand in hand under a shower of sparklers, stopping to share a kiss or two.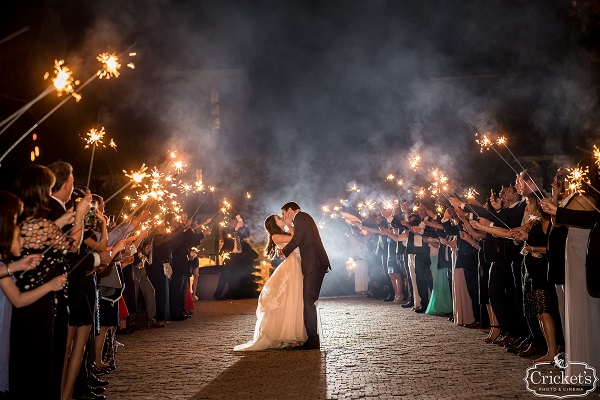 It was a beautiful evening and we are so honored to have been part of Matt and Michelle's celebration.
Featured Products:  Mahogany Farm Tables | Wine Barrel and Topper
Venue: Bella Collina Country Club  |  Wedding Coordinator: Jess from Blush by Brandee Gaar  |  Photography and Cinematography: Cricket's Photo and Cinema  |  Floral: Raining Roses  |  Hair and Makeup: Simone from Makeover Station  |  Band: Eklectic Entertainment  |  Cake: Sugar Sugar Cake Boutique  |  Rentals: A Chair Affair  |  Transportation: Signature Transportation Group  |  Officiant: Stephen Arters  |  Gown: Lazaro from The White Magnolia Bridal  |  Bridesmaids: After Six from Dessy