An Evening of Wedding Inspiration at the Bella Collina Bella Bliss Event

Planning your wedding can seem overwhelming—so many details!—so some of Central Florida's best event vendors came together for an evening of fun and inspiration at the beautiful Bella Collina. With photographers, planners, officiants, and more present to answer engaged couples' questions, Bella Bliss takes the stress out of wedding planning and makes it an enjoyable evening for everyone.
Kristen Weaver Photography captured the entire evening as guests strolled though Bella Collina's property and met with various vendors. First was the atrium and the reflection pool, both popular locations for wedding ceremonies and receptions.

Out front VIP Wedding Transportation showed off one of their swanky rides!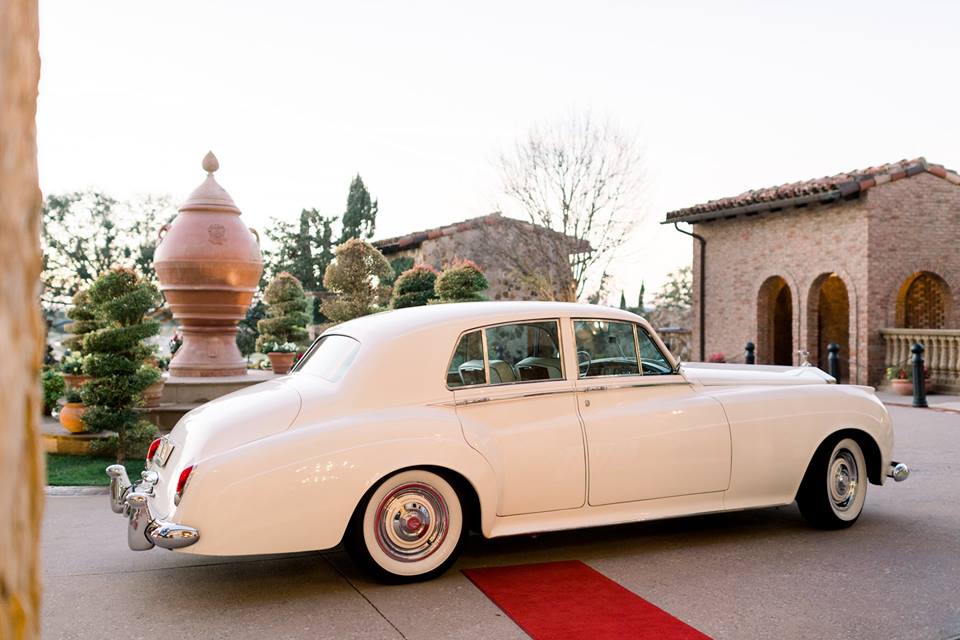 The Classern Quartet played near the reflection pool, creating a romantic atmosphere to mingle and browse the grounds.

Appetizers were served, including a charcuterie board and a bruschetta bar, both wonderful options for wedding cocktail hours or receptions.


In the atrium couples could see meet some fabulous wedding industry professionals like Vangie's Events of Distinction and Wizard Connection Event Production. Sensational Ceremonies was here to share their officiants service, and Rhodes Studio shared their photography style. M3 Beauty showed off their awards from The Knot, and Simply Lighting made the space glow!




In the clubhouse guests were treated to another lovely space and even more industry professionals. Atmosphere Floral and Decor lent their touch to the decoration, helping create a festive area for guests. Canvas and Vale Videography was there to discuss capturing your wedding, and Bay Hill Jewelers, Jazz It Up Artistry, and The Bridal Finery talked about the final polish every bride needs. Sugar Sugar Cake Boutique helped guests pick the kind of sweet ending they envisioned for their wedding, and Weddings Unique offered adorable succulents as favors.





The ballroom is a gorgeous spot on the Bella Collina property, and it was filled with wonderful inspiration that every bride and groom could use on their big day. Here FH Floral, DJ Jacob Co, Over the Top and Dogwood Blossoms Stationery created a breathtaking scene with deep emerald and sparkling metallics. This is also where guests could meet with event planners from Blush by Brandee Gaar and makeup artists from LeJeune Artistry.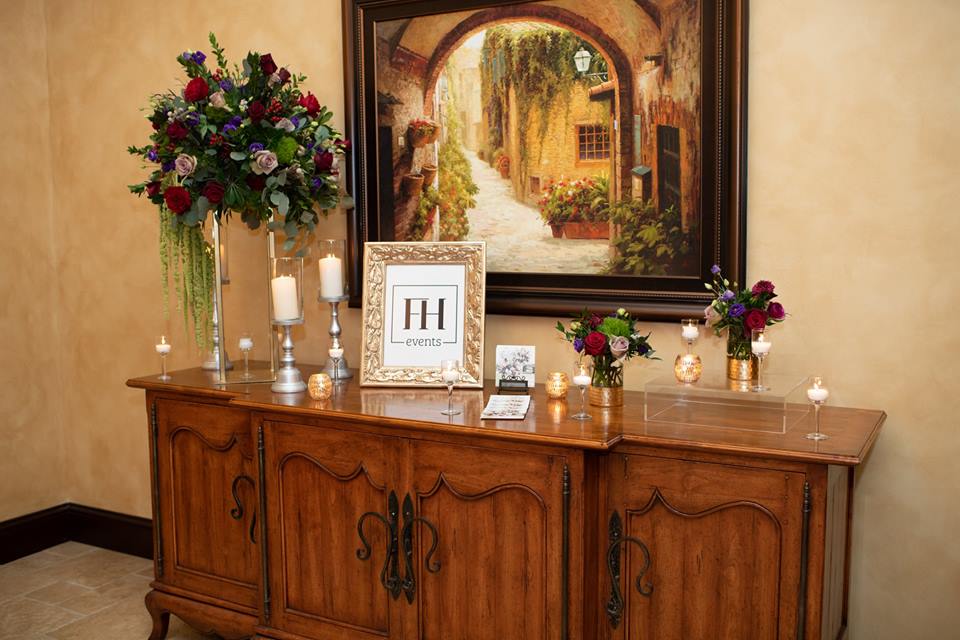 Our Champagne Sea Sponge Chargers were a perfect detail to add some whimsy to the table. Their unique shape and texture provides a special touch that goes matches wedding themes from classic to modern.




Under a classic white plate, the edges of our Sea Sponge Chargers peek out in a fun and beautiful way!

The evening's plated dinner culminated in a bridal gown fashion show starring some of the exciting options from The Bridal Finery. From intricate lace to glittery details, the gowns were spectacular!



Dessert tables filled with options were a hit with the guests! The trend of offering a buffet of treats is still going strong. And a special donut station showed that special experiences can go a long way in making a lasting impression!


As the sun set, guests spilled out onto the event lawn where it had been transformed with a stage, plenty of lounge seating, and a glowing dance floor.






The night would not be complete without some dancing, and the Leonard Brothers Band delivered the music to get everyone on the dance floor!



Thank you for having us, Bella Bliss! We love getting to work with such talented and passionate wedding industry professionals and spend time at the beautiful Bella Collina! If you are planning a wedding, we encourage you to reach out to one of the many wonderful vendors who made this event so special.

Featured Product: Champagne Sea Sponge Charger
Vendors: Bella Collina | Classern Quartet | Simply Lighting | Wizard Connection | M3 Beauty | Rhodes Studios | Sensational Ceremonies | Vangie's Events of Distinction | VIP Wedding Transportation | Atmosphere Floral and Decor | Kristen Weaver Photography | Canvas and Vale Videography | The Bridal Finery | Soundwave Entertainment | Bay Hill Jewelers | Jazz It Up Artistry | Sugar Sugar Cake Boutique | Weddings Unique | Blush by Brandee Gaar | FH Weddings and Events | DJ Jacob Towe | LeJeune Artistry | Over The Top Linens | Dogwood Blossom Stationary