Albert & Logan's Downtown Rooftop Wedding at The Balcony Orlando
Love is in the air and we are so excited to share Albert and Logan's gorgeous rooftop wedding at the stylish The Balcony Orlando. These handsome grooms chose this downtown Orlando venue for their February wedding ceremony and reception and the weather was picture perfect! With the fabulous team from Anna Christine Events  planning this celebration, we knew that it would be over the top gorgeous; which is was!! The amazing  Elle Baez from  Captured By Elle Photo + Video shared the images she took of the celebration and we just couldn't wait to share them.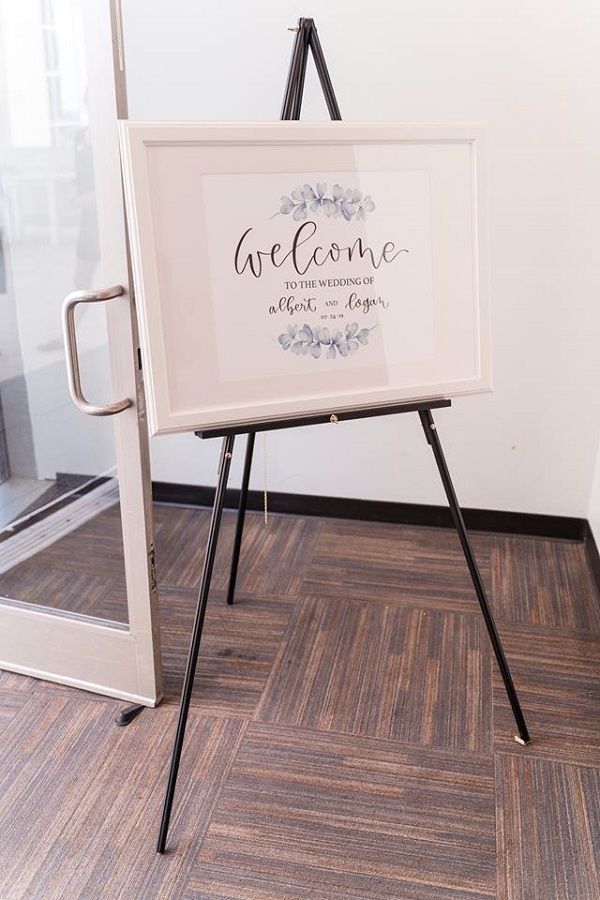 Eleven stories above Orange Ave, the ceremony was set up on the roof-top, overlooking the scenic downtown. We loved the couple's choice to have a wedding in the round, with the ghost chairs creating a cozy and intimate ceremony. Albert and Logan's family and friends were literally surrounding the happy couple with love and support.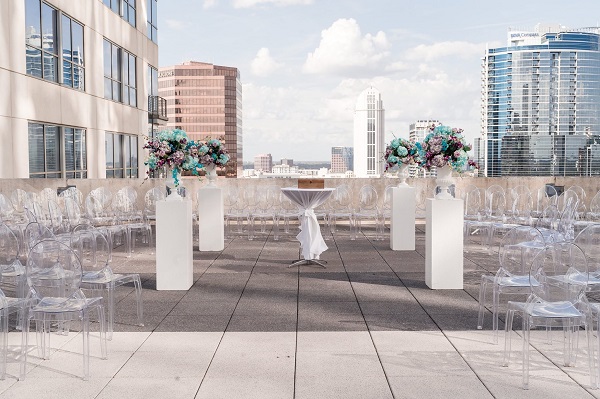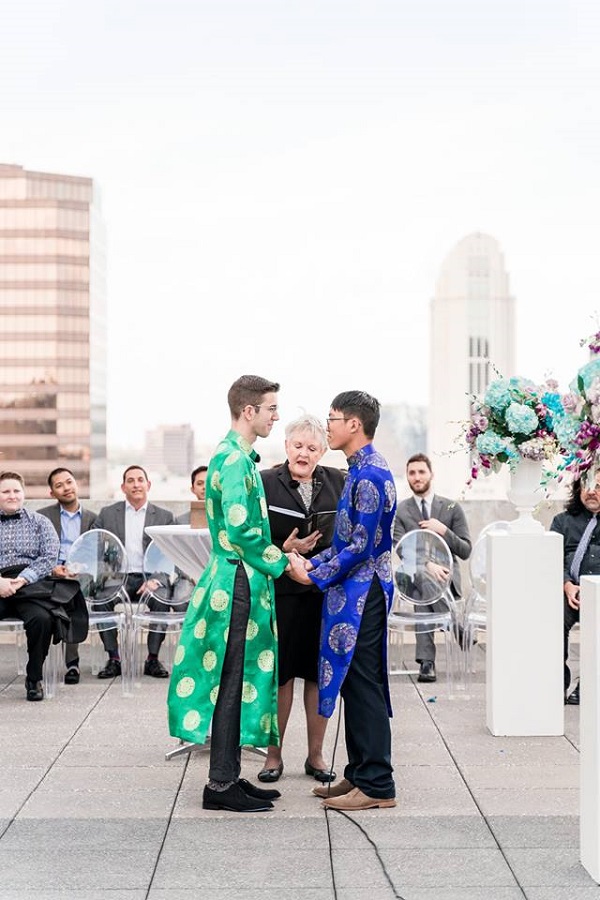 Following the ceremony, while the happy grooms were off taking photos, The Balcony was transformed from ceremony to reception.  The guests returned to a chic white and dreamy turquoise design, under the twinkle of the market lighting.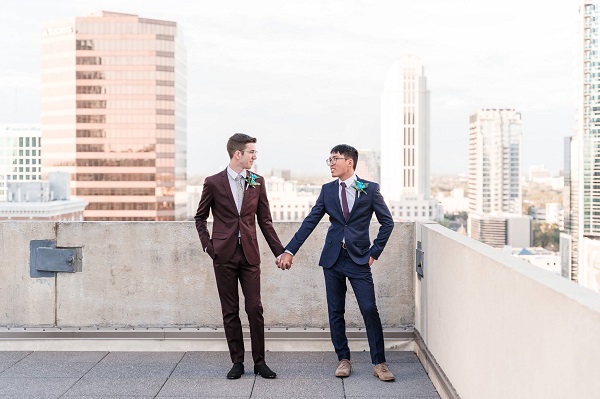 Our geo glass top tables were paired with the ghost chairs for the guest tables. The amazing Lee Forrest Design LLC created stunning cylinder centerpieces that were filled with turquoise florals submerged in water. At each place setting, gold rim chargers awaited the guests. The glass and crystal elements in the wedding design were both soft and sophisticated.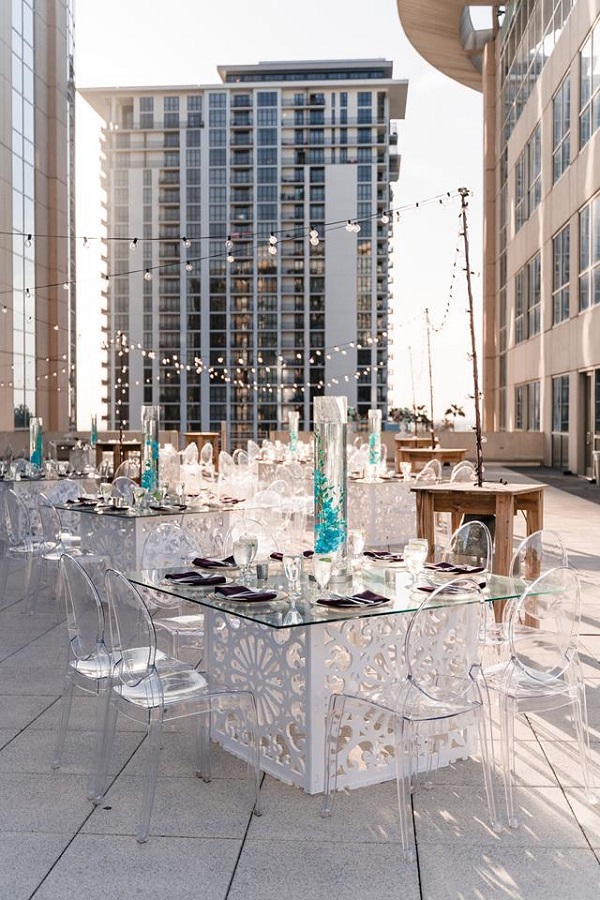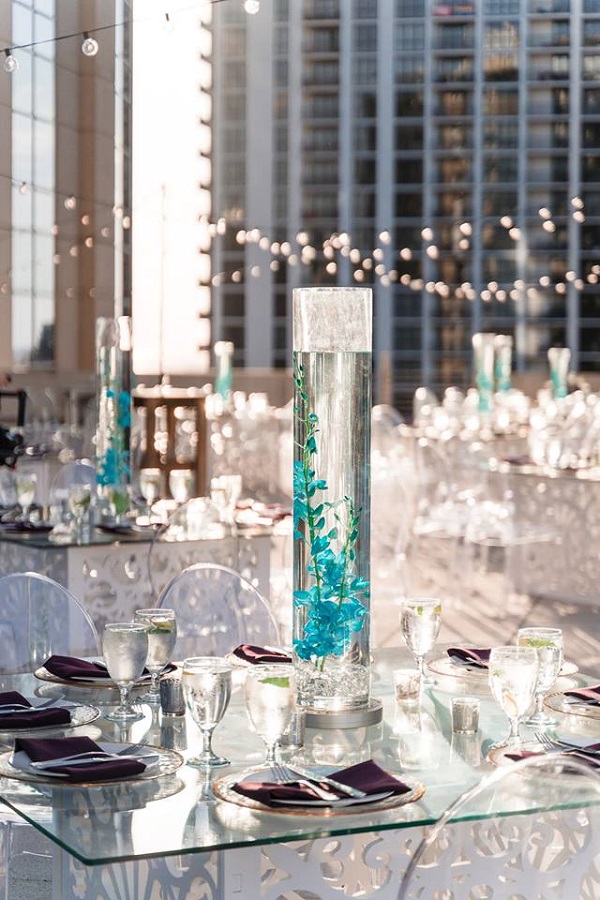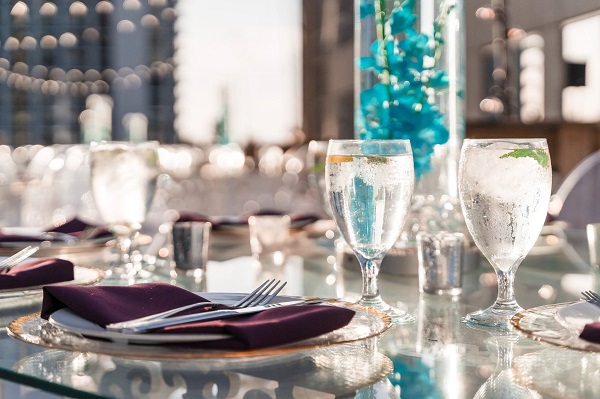 Albert and Logan chose our mirror finish table for their sweet heart table and we thought it was the most perfect choice for the happy couple. We loved how it reflected the soft lighting from above and the Orlando skyline. The dramatic statement piece is a favorite among our clients and we love the different ways they have used it for their events.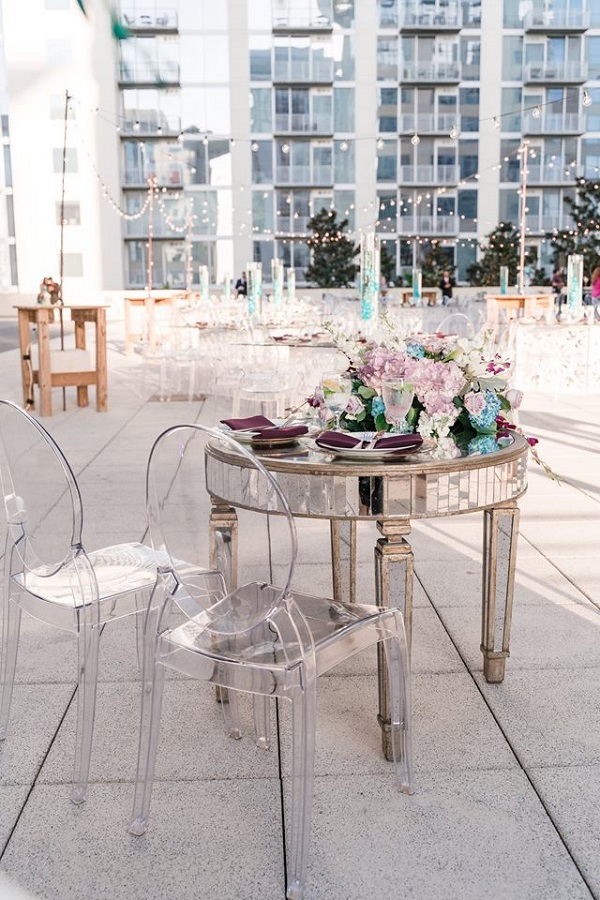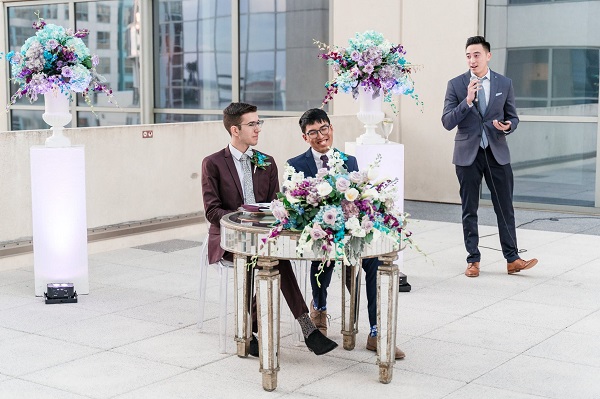 The sun began to set, and the guests enjoyed the crisp air and a delicious meal from John Michael Exquisite Weddings and Catering s well as a a sweet display of yummy cupcakes from Jillycakes. The team from Our DJ Rocks got the party started and soon the guests were dancing the night away. Orlando drag queen, Kaija Adonis made a special appearance and preformed a set for the newlyweds and their guests. It was a night that would be remembered forever.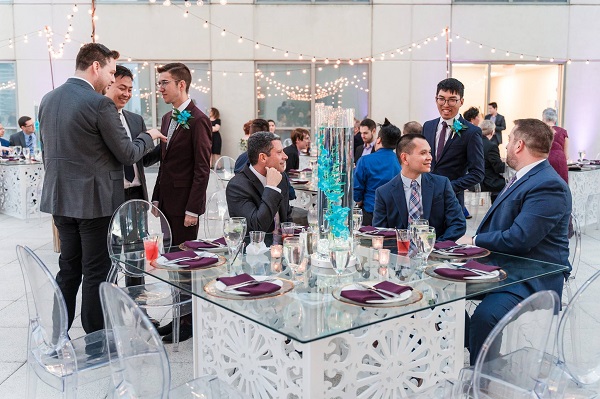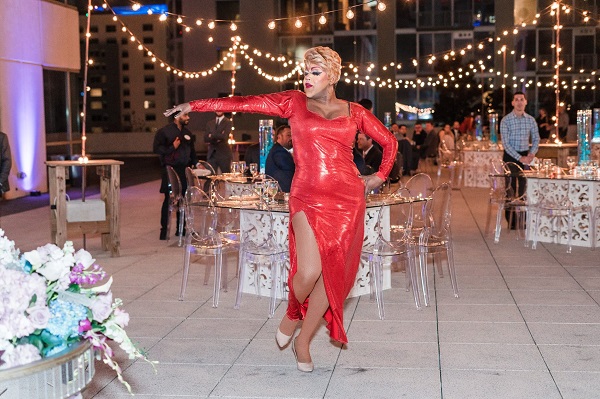 Thank you Albert and Logan for entrusting A Chair Affair with your special wedding day details; we loved being a part of your wedding day! Congratulations and we wish you many years of love and laughter and happy ever afters!