Soft and Sweet Blush Downtown Tampa Wedding at Armature Works
Vanessa and Stuart's sweet blush downtown Tampa wedding was so wonderful, in so many ways! Exquisite Events took charge of the big day, ensuring that everything came together exactly as our couple had envisioned. Meanwhile, Rad Red Creative stood by every step of the way to capture all the memorable moments of the day.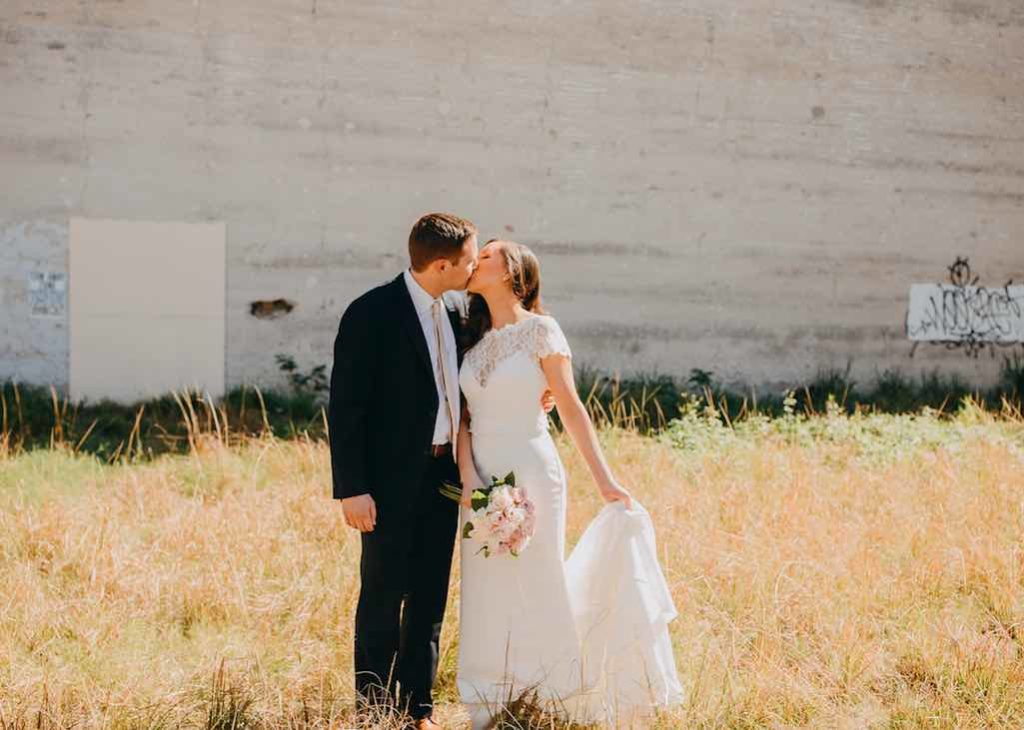 The bride and groom had a ball as they got ready, enjoying their last moments of bachelorhood with their closest friends. Vanessa looked lovely in a gown with gorgeous lace details, her dark hair swept to the side in romantic waves. Stuart, for his part, looked handsome in a crisp black suit and a blush pink tie.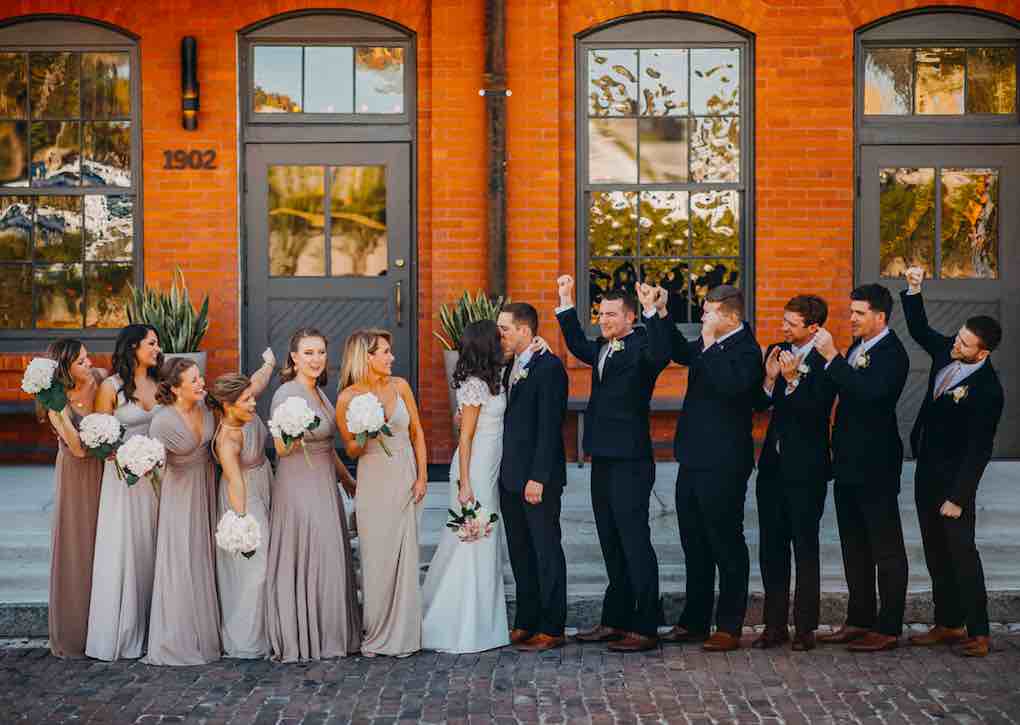 The big day began with a rooftop ceremony at Roof Top 2020, overlooking downtown. We set up white resin folding chairs for the guests, and everyone leaned forward in their seats to listen as the bride and groom exchanged vows before a lovely floral circle backdrop.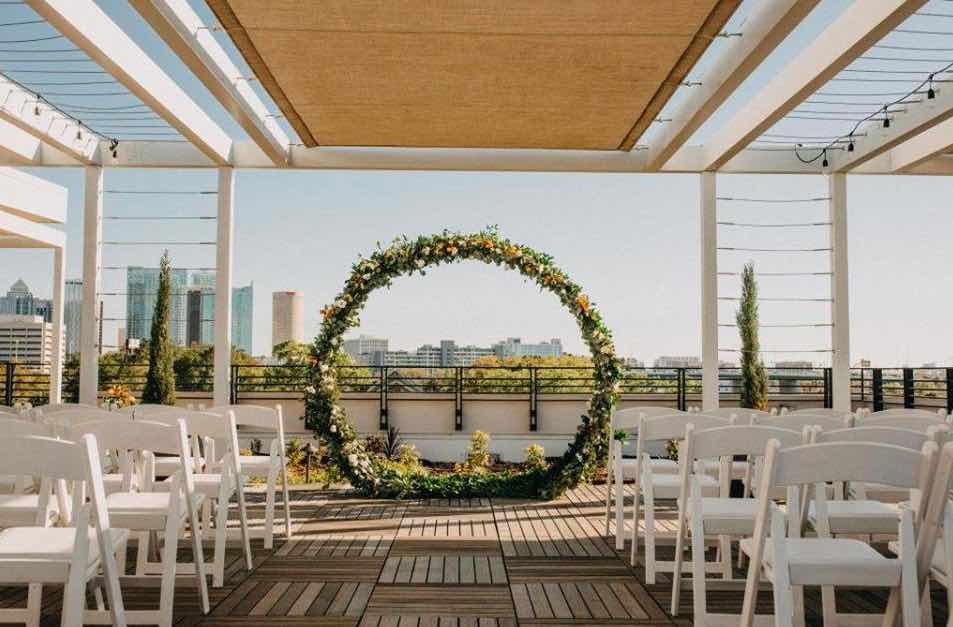 Following their I Do's, the newlyweds and their guests went down to Armature Works for a lovely dinner reception, made memorable with lots of delicious food and a wedding ice cream cake from A Cow Named Moo!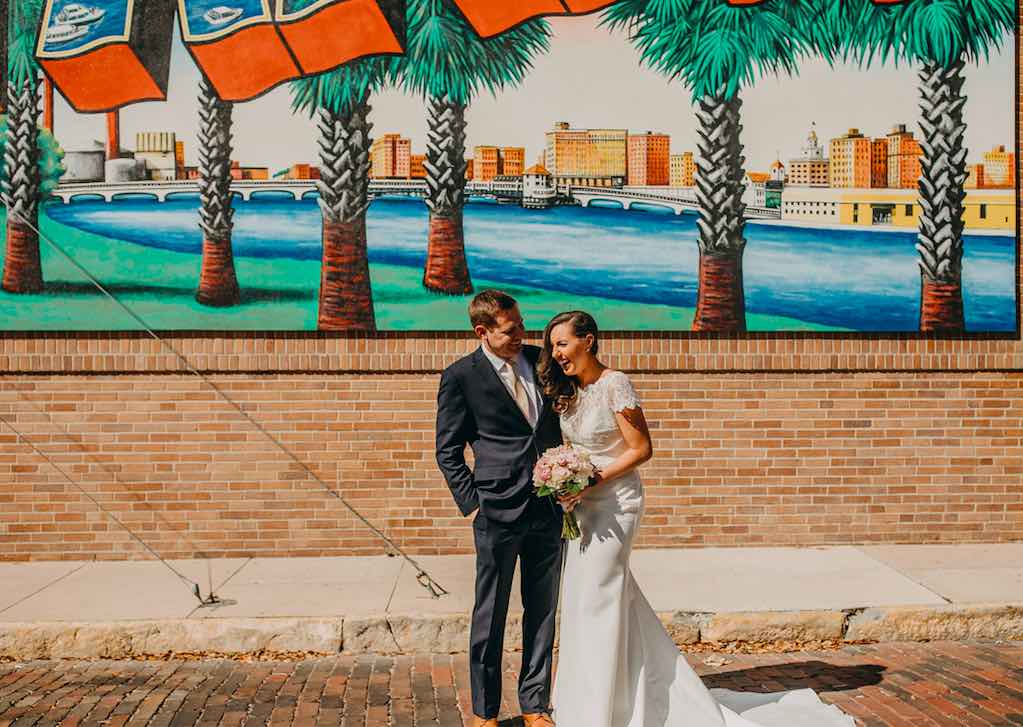 Congratulations, Vanessa and Stuart! Your blush downtown Tampa wedding just touched our hearts, and we wish you both a very happy life together!
Featured items: white resin folding chairs
Vendors: Event coordinator: Exquisite Events   |   Venue Ceremony: Roof Top 220   |   Venue Reception: Armature Works  |   Catering: Puff N Stuff   |   Entertainment: Celebrations 24   |   Cake/dessert: A Cow Named Moo   |   Lighting: Tampa Lights   |   Transportation: OMG Trolley   |   Rentals: A Chair Affair   |   Officiant: Taylor Sommers   |   Florist: Florist Fire   |  Photography: Rad Red Creative   |   Hair/makeup: Blush N Glow Blow Bar