Jacquelyn and Adam's Romantic Rose Gold Wedding
For many of our weddings, we don't get to see the finished results until after the photographers have done their editing; and believe us, it's the hardest wait of our lives! Especially waiting for the pictures from the amazing Jensen Larson Photography for Jacquelyn and Adam's romantic rose gold wedding at The Alfond Inn. We knew with Lisa Stoner Events in the lead, this was going to be a wedding celebration that was going to be at the top of our favorite weddings list.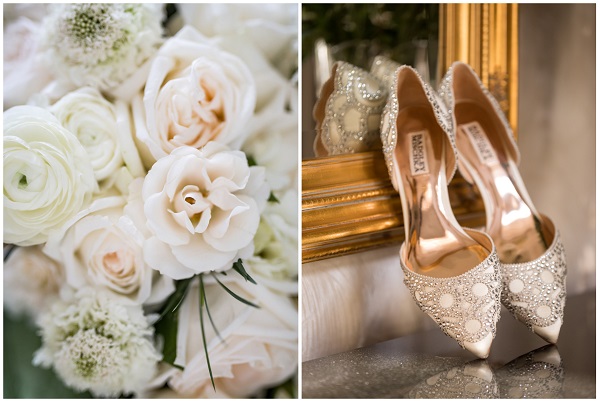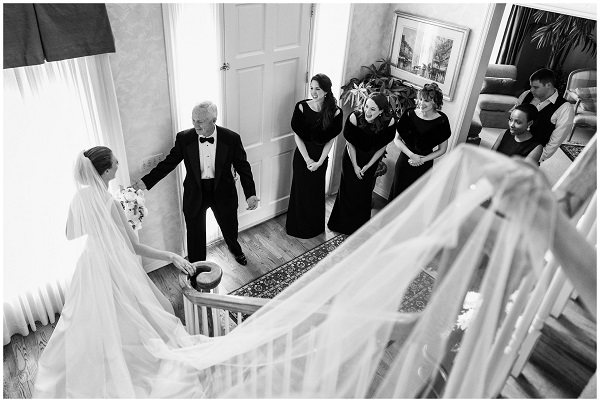 Prior to the ceremony, Jacquelyn and her bridesmaids spent their time getting ready at a private residence. When it was time, the blushing bride made her way down the stairs to greet her father who had the biggest smile for his sweet daughter. Then is was time to head to the church for the ceremony, where Jacquelyn and Adam had a traditional Catholic wedding ceremony in front of their family and friends. After the priest pronounced the couple husband and wife, the wedding guests cheered during the long awaited wedding kiss.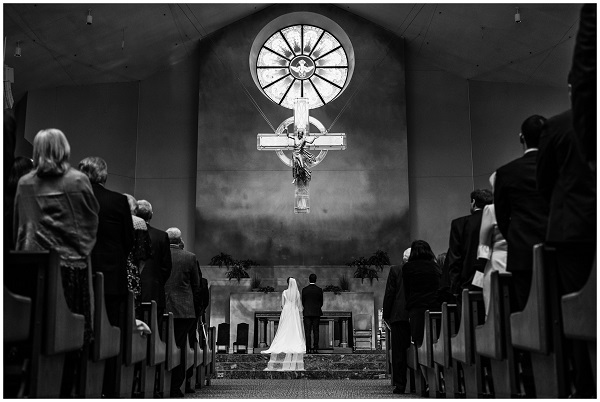 Following the ceremony, it was party time! The newlyweds and their wedding guests were in for a treat. The bride and groom walked into  The Alfond Inn ballroom and were joyfully surprised. Alongside  a fantastic team of wedding professionals including Fairbanks Florist , FyerFly Productions, Dazian and Over the Top Linen we worked some wedding day magic and created the romantic rose gold wedding reception that the bride and groom dreamed of.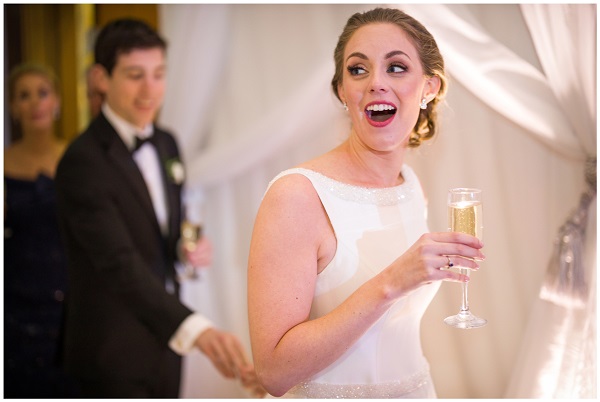 Each table was covered in a gorgeous textured blush linen, topped with our Gold and Clear Weave chargers and Baroque Gold flatware to bring in the glorious gold sparkle! Floral arrangements sat in the center of the tables, completing the romantic feel of the evening. When Adam twirled his bride around the dance floor to Blonde Ambition singing  "Can't Help Falling in Love,"  everyone agreed it was the perfect first dance song for this romantic wedding.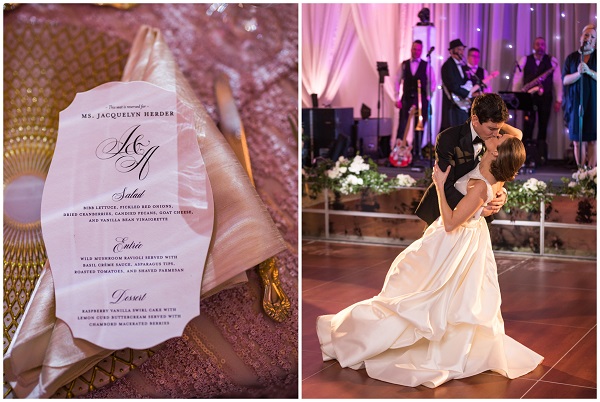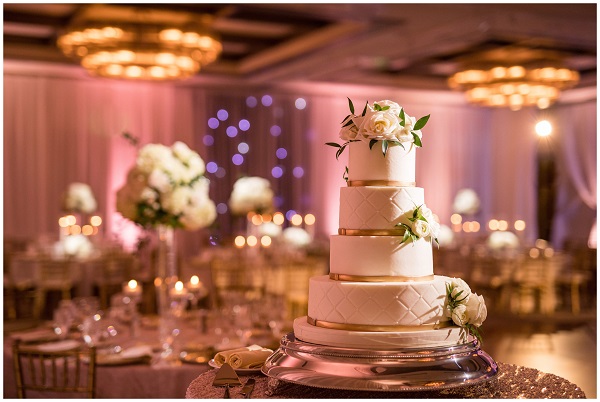 After slices of the beautiful and delicious Sprinkles wedding cake were served and the Jacquelyn and Adam shared their final dance of the evening; it was time to say good night. The wedding guests sent the happy couple on their way in a shower of confetti, not before they shared another romantic kiss. We loved every part of Jacquelyn and Adam's wedding and were honored to be part of their wedding celebration.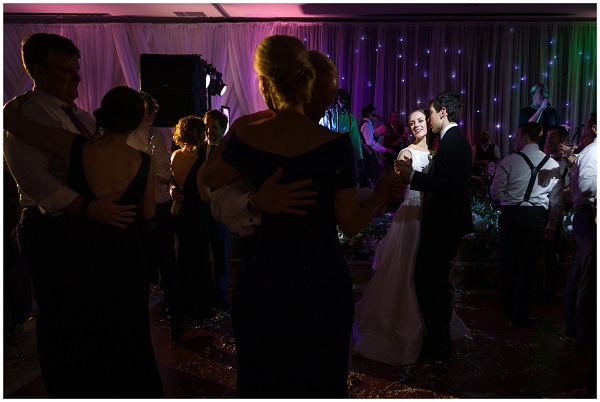 Featured Products: Baroque Gold flatware and Gold and Clear Weave chargers
Venue: The Alfond Inn  |  Planner: Lisa Stoner Events  |  Photographer: Jensen Larson Photography  | Hair and Make-up: Kristy's Artistry and Design  |  Floral: Fairbanks Florist  |  Lighting: FyerFly Productions  |  Drape: Dazian  |  Rentals: A Chair Affair  |  Linen: Over the Top Linen  |  Paper/Stationery: Dogwood Blossom  |  Ceremony Music: Beautiful Music  |  Reception Music: Blonde Ambition  |  Transportation: Destination MCO  |  Wedding Cake: Sprinkles