Delicately Detailed Gatsby Wedding
Some weddings have it all;  delicate details, stunning floral and romantic draping. With Jamie and Steven's gorgeous Gatsby wedding, it was as if we stepped right into a classic novel. Starting with their beautiful church wedding ceremony. And all the way to their stunning Alfond Inn reception. While the talented Lisa Stoner Events handled the gorgeous wedding details, Kati Rosado Photography froze them in time. And don't miss the video from KEJ Productions.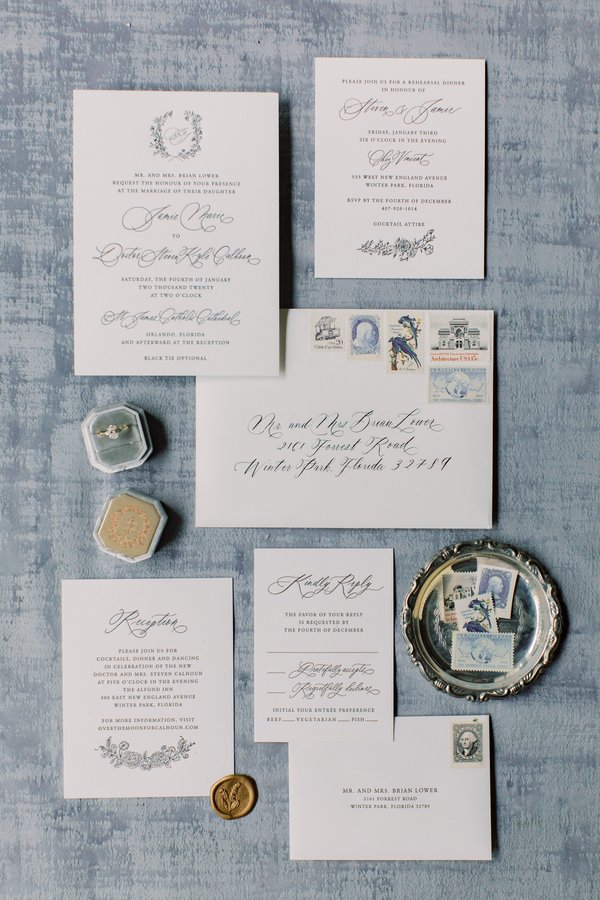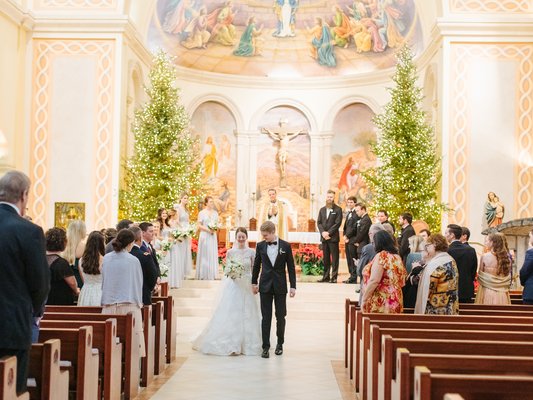 First, we fell in love with Jamie's classic lace Monique Lhuillier gown. With a class updo, she was a picture-perfect bride. And her bridesmaids were gorgeous in their baby blue maxi gowns. While we cannot forget the guys.  Steven and his groomsmen looking handsome in their classic tuxedos. After their intimate church wedding ceremony, it was time to head to the Alfond Inn for their Gatsby (like) wedding reception.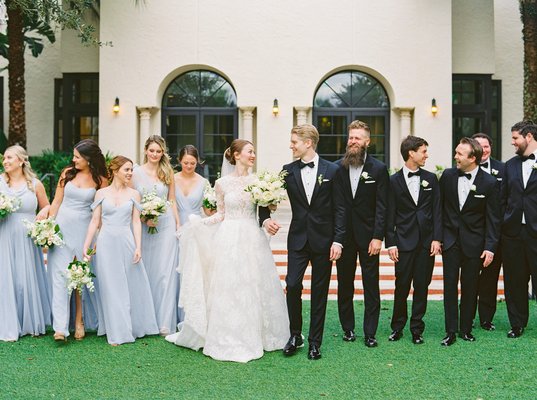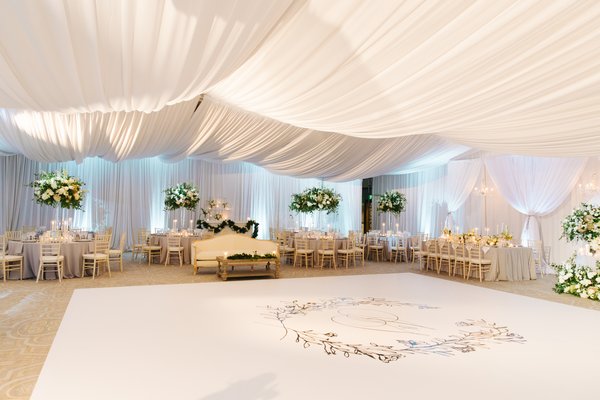 With dramatic draping and classic white linens, the room was surrounded by romance. While the white floral and greenery from Fairbanks Florist added to it. And of course candlelight!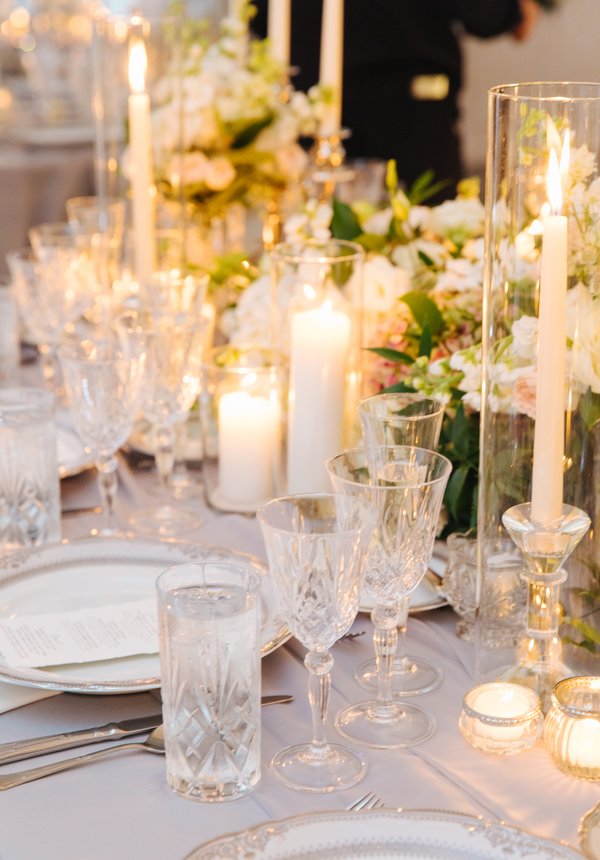 While the wedding guests enjoyed dinner, they raised a toast with our grace etched stemware. And our silver gatsby flatware was added to the place setting.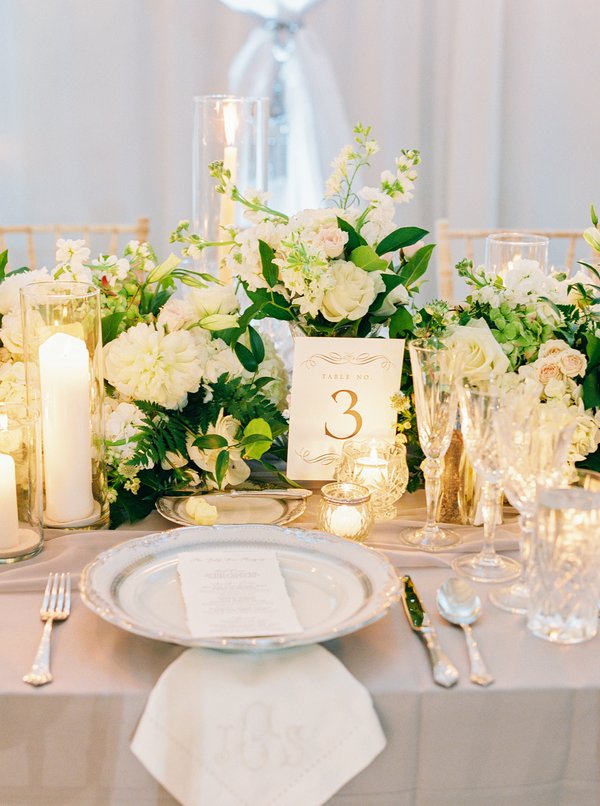 While our white cosmo bars were dressed up in classic greenery. A perfect spot for the wedding guests to order their drinks.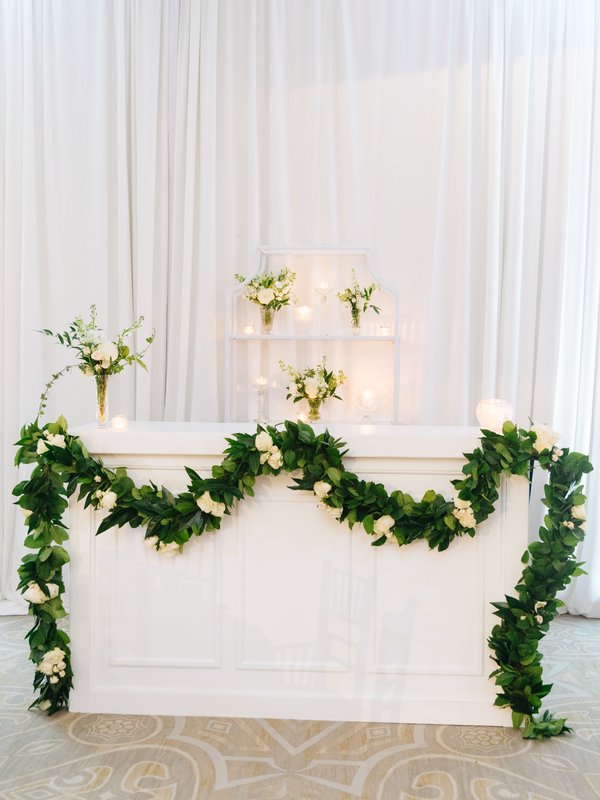 And speaking of drinks. What's a Gatsby wedding without a champagne tower? While Steven poured the bubbly into our champagne saucers, his bride looked on.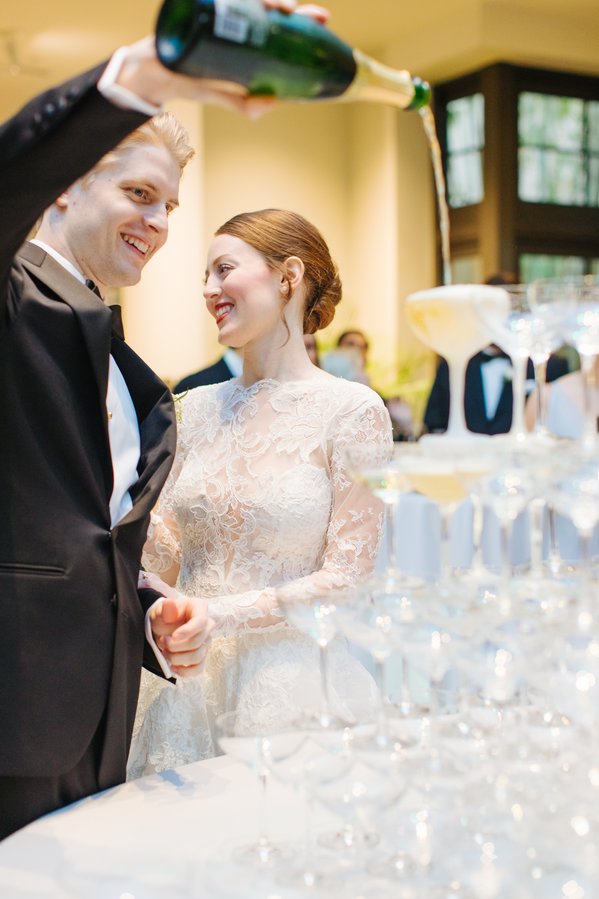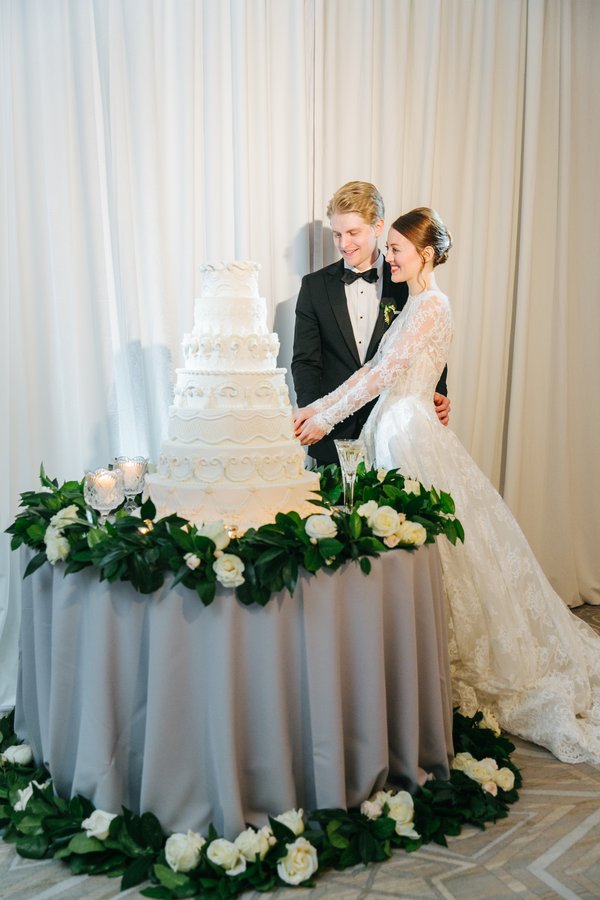 After an evening of dancing and even a couple of gown changes, it was time to say good night. With our bride and groom showered in love, they walked into their happy ever after.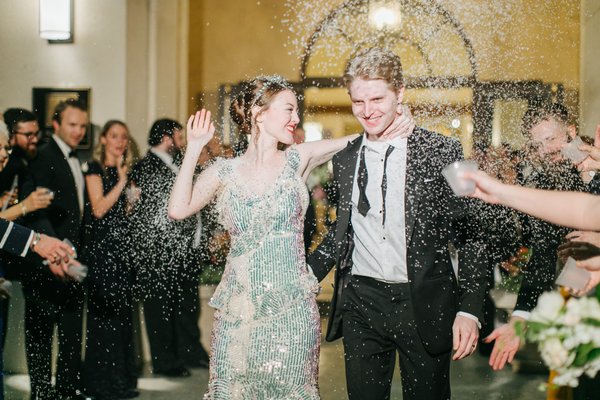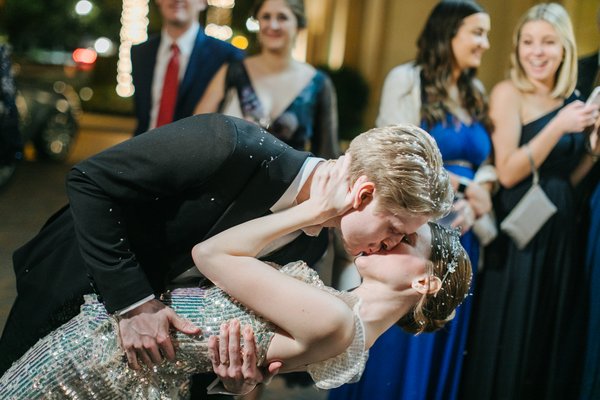 Featured Products: white cosmo bars | silver gatsby flatware | ornate serving trays | grace etched stemware | champagne saucers | plate covers | serving trays | 72" tables | 4'x tables
Vendors: Alfond Inn | Lisa Stoner Events | Fairbanks Florist | Kati Rosado Photography | KEJ Productions | FyerFly Productions | Dazian Creative Fabric Environments | JW Jaegar | Monique Lhuillier | A Chair Affair | RW Events