What are the Must Have Wedding Rental Items?
Wedding planning can be daunting and overwhelming when you start to think of the must have wedding rental items But have no fear A Chair Affair has you covered. Check out our top Five Must Have Wedding Rental Items.
Tables & Chairs
First and foremost, your wedding guests need a place to sit. From the wedding ceremony to the reception, the choices are endless in our showroom. Classic Chiavari chairs to rustic French Country chairs; we have the perfect seat for your wedding.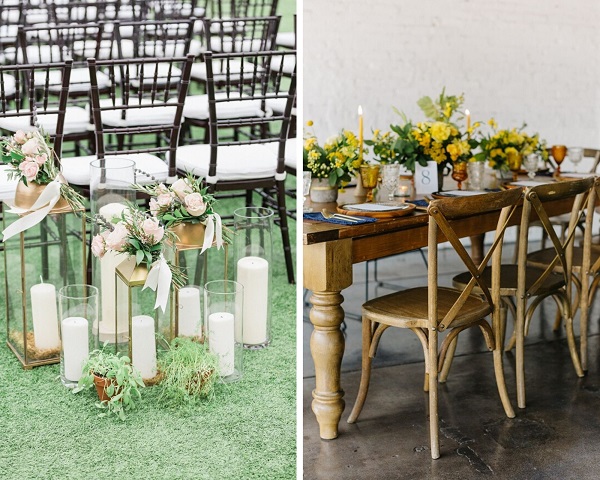 But don't stop there. After the ceremony, your guests will be ready to celebrate your union with food and drink! And they will need a place to set their plates and glasses down while enjoying your wedding reception. From folding tables, to farm tables to specialty tables, we have many different options to chose from to make your dream wedding reception come true.
Chargers
When it comes to decor, it's amazing the magic that a charger can bring to your table setting. Adding a classic white china on top of a sparking and colorful charger elevates your wedding reception. Looking for some sparkle or color? Our catalog of chargers has every color to match your wedding day!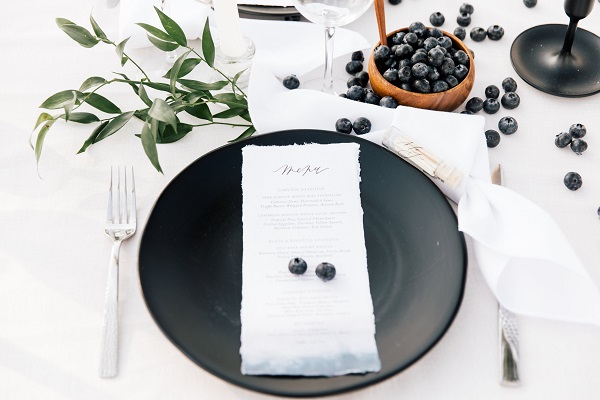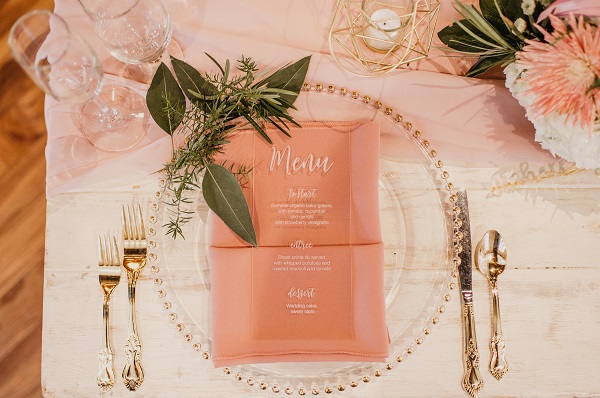 Glassware
As your guests mix and mingle, make sure that they have the right glass in their hands filled with their favorite beverage. From classic high ball glasses, to shabby-chic mason jars, to silver-rimed champagne flutes;  you will find the right glassware for your wedding in our collection.
Dance Floors
What's a wedding without dancing? Many venues will have a dance floor included, but for those that don't, our dance floors are guaranteed to encourage a night filled with spins and dips. When it comes to wedding photos, our black and white dance floor is a classic! If you are unsure of the size of the dance floor you need, we can help you here!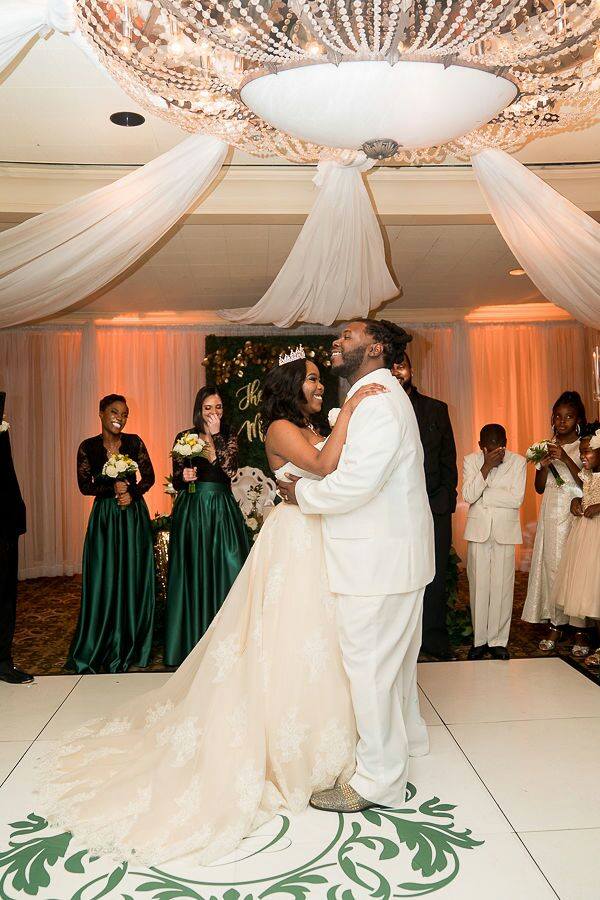 Flatware
While your wedding guests are dining, drinking and dancing; don't forget about the flatware. Rounding our our must have wedding rental items list is one of the most overlooked but important items. Without them, your wedding guests wouldn't be able to enjoy their delicious meal! From gold, to silver to matte black, our flatware will compliment your wedding day decor.