Can you think of anything better than sunshine and fresh strawberries? We can't! The Chair Affair team had the pleasure of providing rentals for the 4th Annual Wish Farms Strawberry Picking Challenge in Plant City, Florida. We were proud to be a part of a day full of fun, laughs, and luscious treats!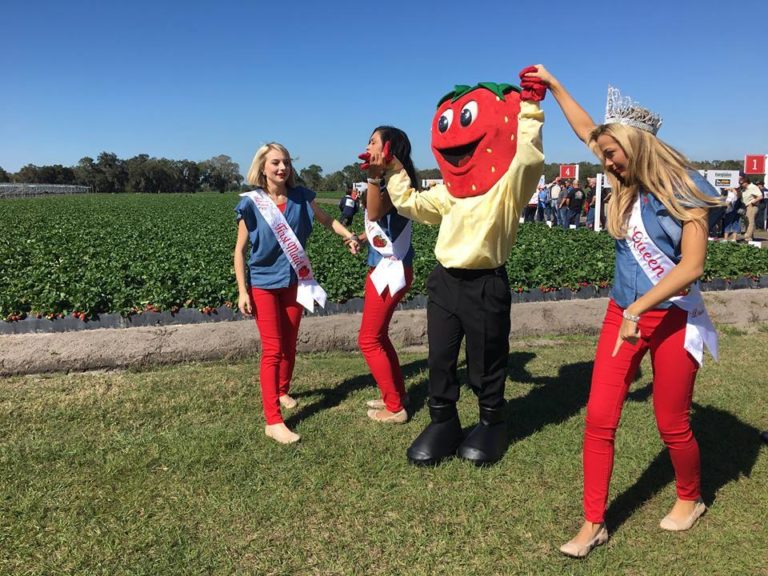 Spectators and families came out in droves for this event, which was presented by the Florida Strawberry Growers Association. Corporate teams raced each other in relay teams to pick and box the best berries they could get their hands on, with professional strawberry growers encouraging them every step of the way. The winning team would earn the title of "Best Harvest Crew" and get to take home the beautiful Strawberry Joe Trophy, so you can imagine that the competition was tough!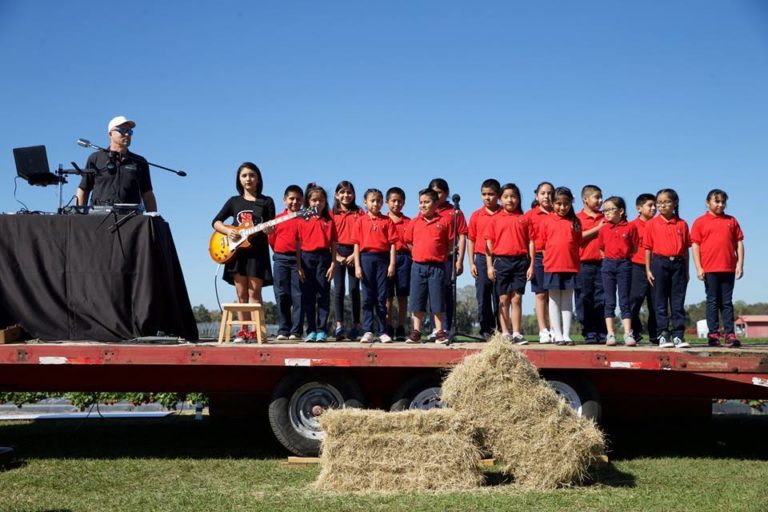 Of course, if not for the efforts of migrant workers, we wouldn't be able to enjoy our fresh, delicious strawberries, so the main purpose of this challenge was to raise money for the Redlands Christian Migrant Association (RCMA), a Florida non-profit organization that is devoted to the childcare and education efforts for migrant workers' children. We're proud to report that, not only did the event help to raise awareness for the workers who help the strawberry industry, but the event ended up raising over $100,000 to help these families!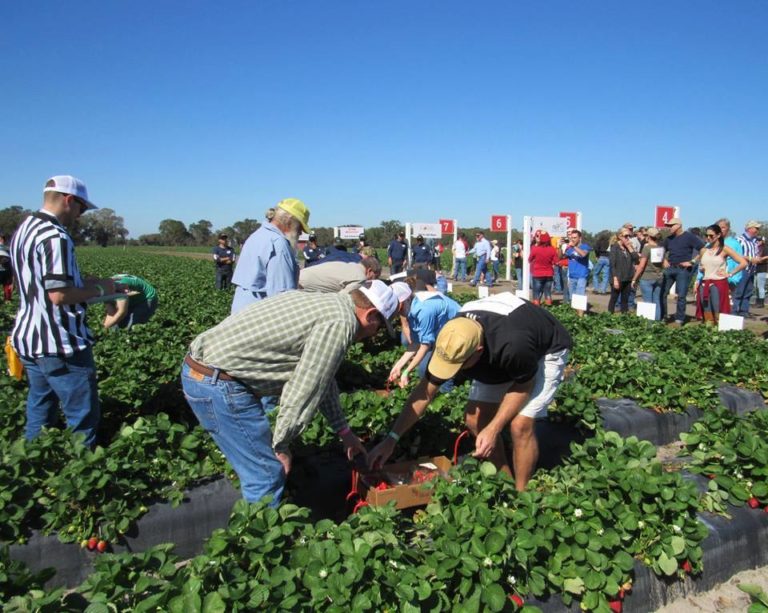 Several families came out to enjoy the day, with many of the children performing, playing games, and engaging in eating contests. Others feasted on a delicious barbecue lunch, later digging into some wonderful strawberry shortcake!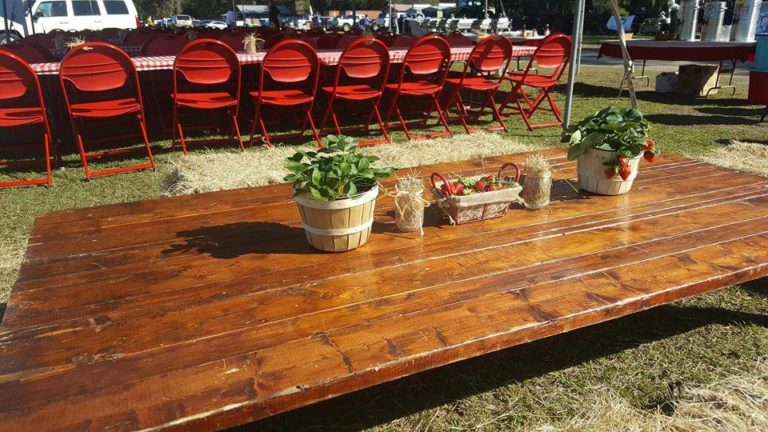 Is it too soon to say that we can't wait for next year? We enjoyed every moment of this year's Wish Farms Strawberry Picking Challenge, and we were proud to see how our Mahogany Farm Tables and Whiskey Barrels fit right in with the light-hearted, family-oriented event!
Featured Items:    Mahogany Farm Tables    |    Whiskey Barrels