We were thrilled to showcase a slew of new A Chair Affair products at the Windermere Country Club's wedding fest last month. The unique twist on this wedding fest was event manager, Kat Baker at the Windermere Country Club coordinated the showcase complete with a mock wedding that featured several different theme ideas designed by Très Chic Southern Weddings! And… you can't have a mock wedding without a bride and groom! ILASH Works' hair and makeup styled the models to suit any wedding theme. Swag Decor's silver drapes created a perfect photo opportunity for the newlyweds. The ceremony showcase looked inviting and open thanks to the cloudless blue sky, our white chiavari charis and new white wooden wedding pergola, and Victoria Schultz's harp. Victoria Angela Photography photographed the event.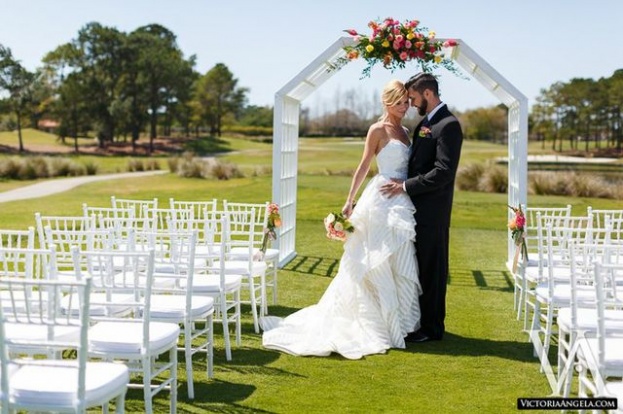 Many different theme ideas were showcased in the reception area. Tres Chic Southern Weddings created the stationery and paper goods at each table. Blue Grass Chic and Windermere Flowers provided the floral arrangements and Over the Top the stunning linens. Our DJ Rocks kept attendees entertained with their lively music.
Every wedding needs a sweetheart table and Windermere Country Club's, designed by Tres Chic Southern Weddings, did not disappoint. Our silver chiavari chairs blended perfectly with Over the Top's Tiffany blue table linens.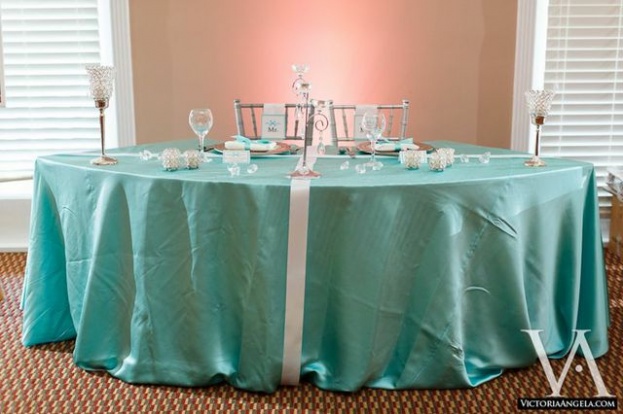 The Summer Countryside table stunned with its rustic flare. Our golden flatware and mismatched vintage china set the table with our Rattan Chargers, while our French Country chairs added an elegance to the showcase. Our wedding bells and milk white glassware finished off the look.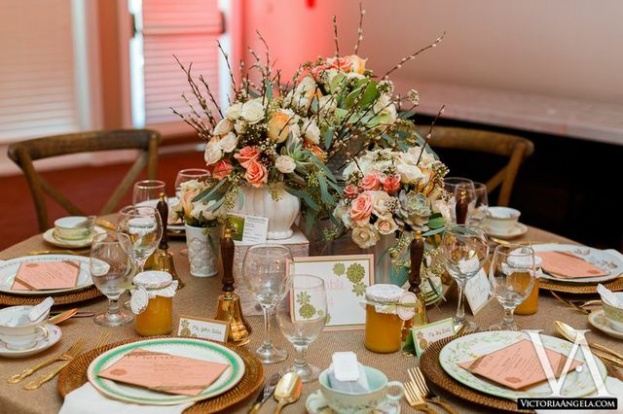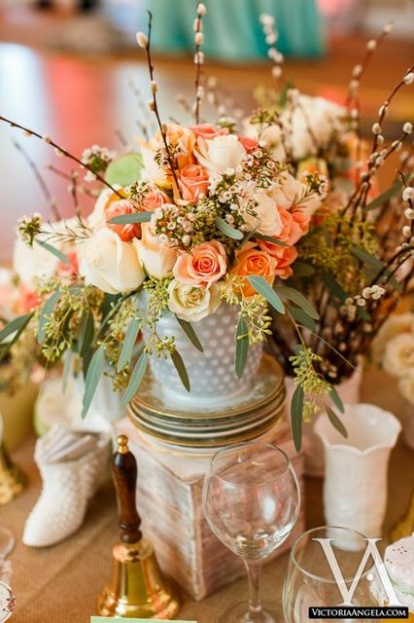 The Spring Garden Tea Party theme, designed by Tres Chic Southern Weddings, featured our golden chiavari chairs, accented with a pink sash from Over the Top, lovely flowers by Windermere Floral, and was completed with our Golden Belmont Beaded chargers and golden flatware. Our mismatched vintage china helped create the tea party look.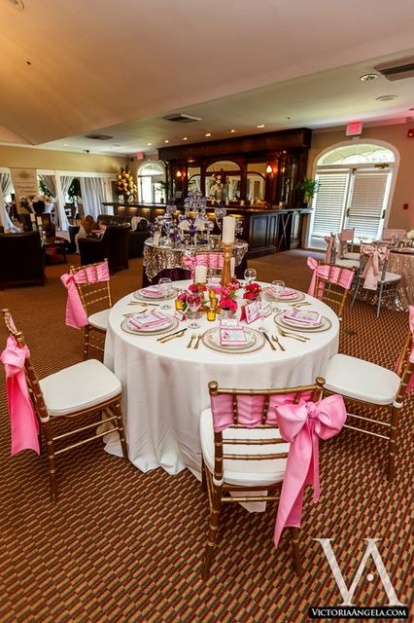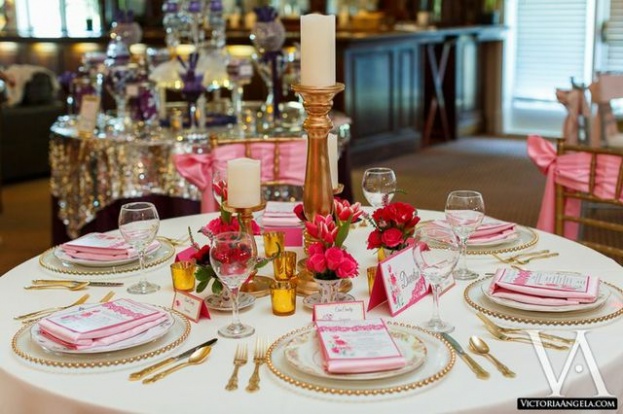 The Light Blue showcase table oozed class and elegance thanks to our mahogany chiavari chairs, mismatched vintage china, silver sparkle chargers and white candelabras as the centerpiece.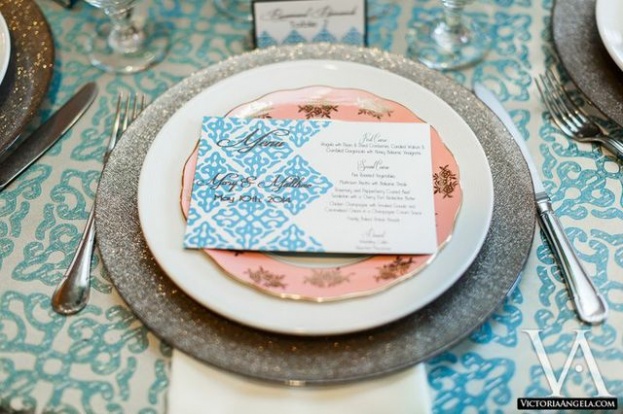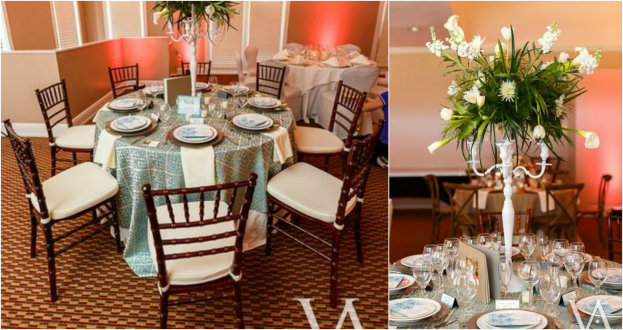 Romance took center-stage in the soft-pink 20s look created by Tres Chic Southern Weddings. Over the Top's pink sequined table linen sparkled under the lights, as did our silver chiavari chairs and champagne glass chargers. Our mismatched vintage china completed the romantic look.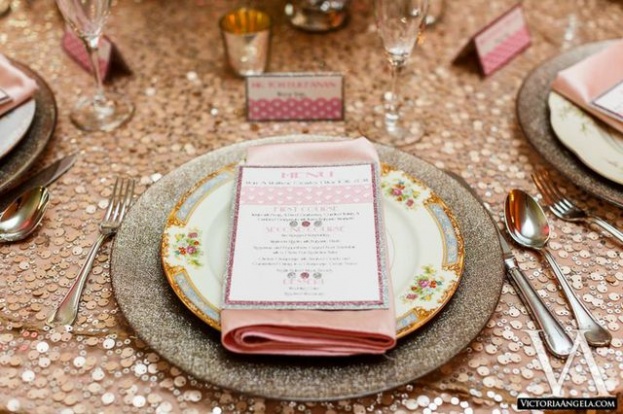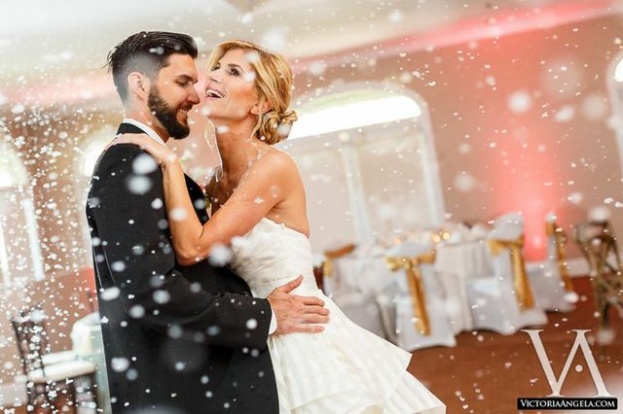 Without help from all the vendors listed below, these showcases would have been impossible:
Tablescape Design, Stationery and Paper Goods: Tres Chic Southern Weddings
Harpist: Victoria Schultz
Cake: Sugar Divas Cakery
Florist: Blue Grass Chic
Rentals: A Chair Affair
Drape: Swag Decor
DJ: Our DJ Rocks
Officiant: Sensational Ceremonies
Candy Bar: Florida Candy Bar
Florist: Windermere Flowers
Makeup: ILASH Works'
Limo: VIP Wedding Transportation
Linens: Over the Top
Menswear: Formal Spot
Photography: Victoria Angela Photography
Venue: Windermere Country Club