Time and again, we participate in a photoshoot that just blows us away! This Westgate Resorts wedding photoshoot was magical, and the stunning photos by Castaldo Studio will take your breath away.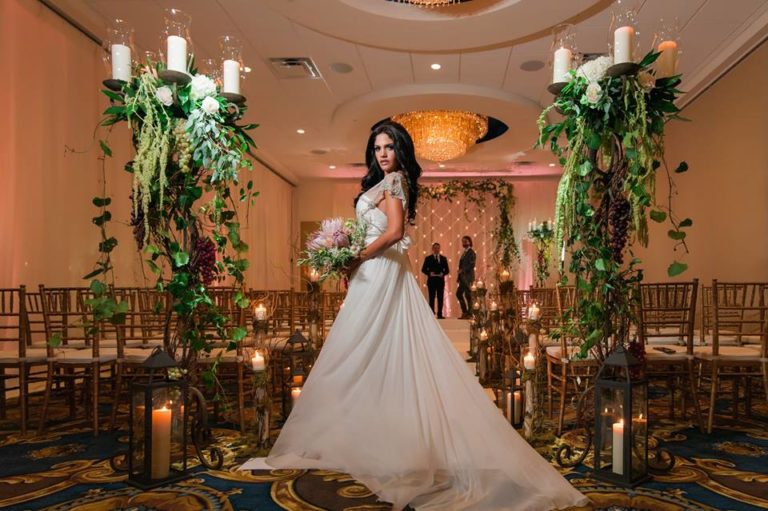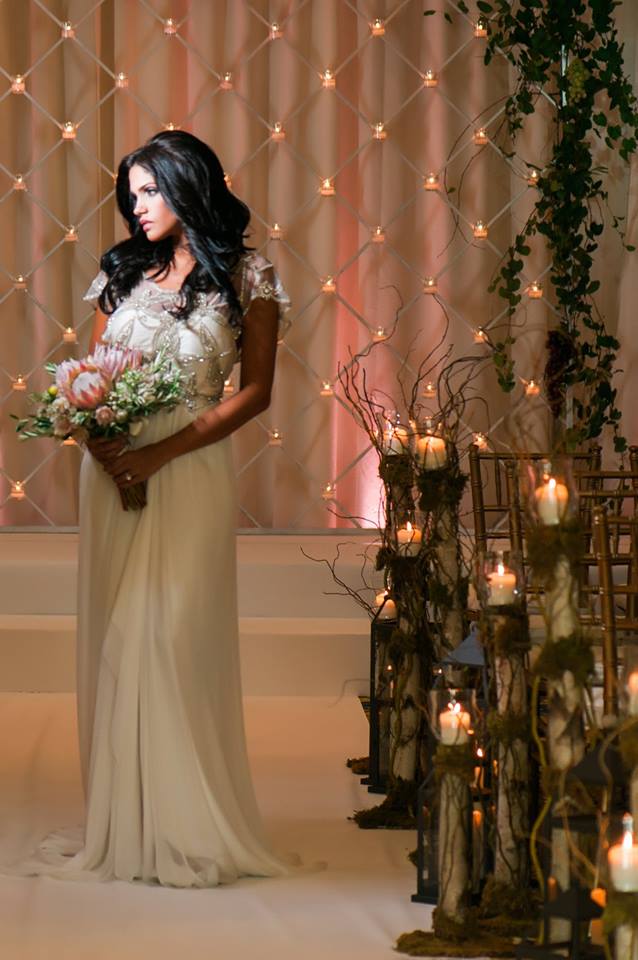 Stepping into the ballroom felt like being transported into an enchanted woodland forest thanks to the towering candles, vintage lanterns, and lush greenery. The beautiful chandelier, pink and blush-toned lighting, and crisscross backdrop filled with tea candles all added to the romantic look.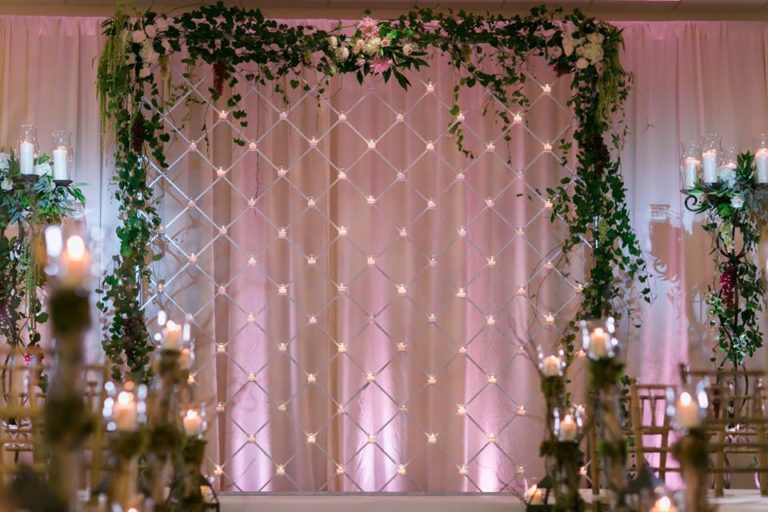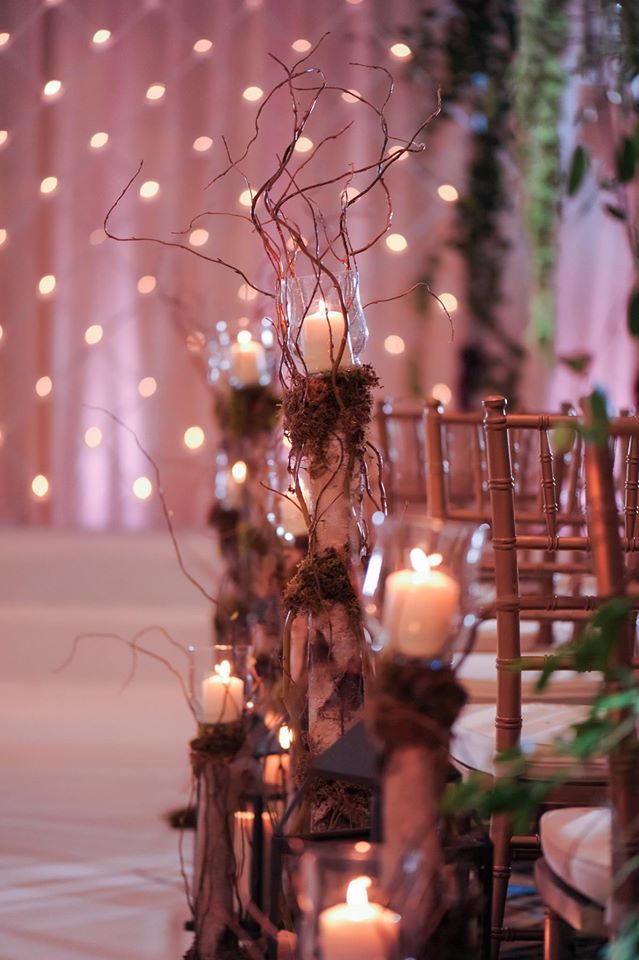 For a touch of ethereal magic, lit candles and lanterns were placed along the aisle, their light illuminating the room beautifully. Our gold Chiavari chairs were the perfect finish, adding a sophisticated touch to the natural tone.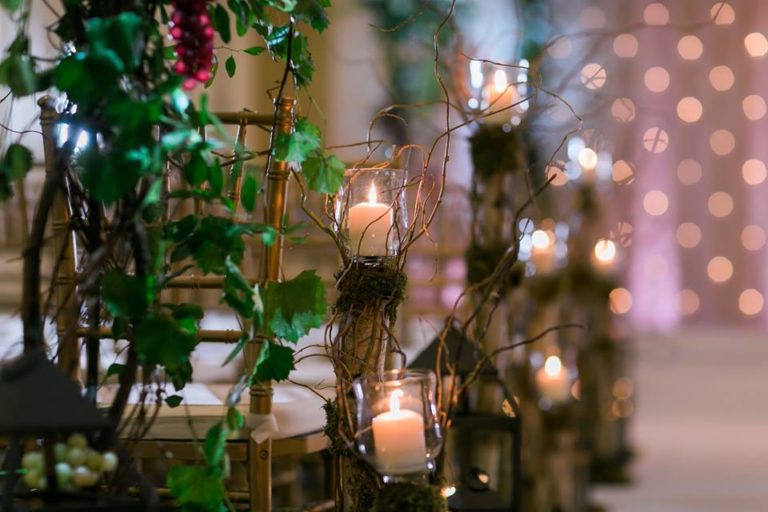 Speaking of regal: it was almost impossible to take our eyes off of our models! Our "groom" stood tall in a crisp, cool-toned blue suit, while our  "brides" posed in gorgeous gowns by Calvet Couture Bridal, their makeup immaculate.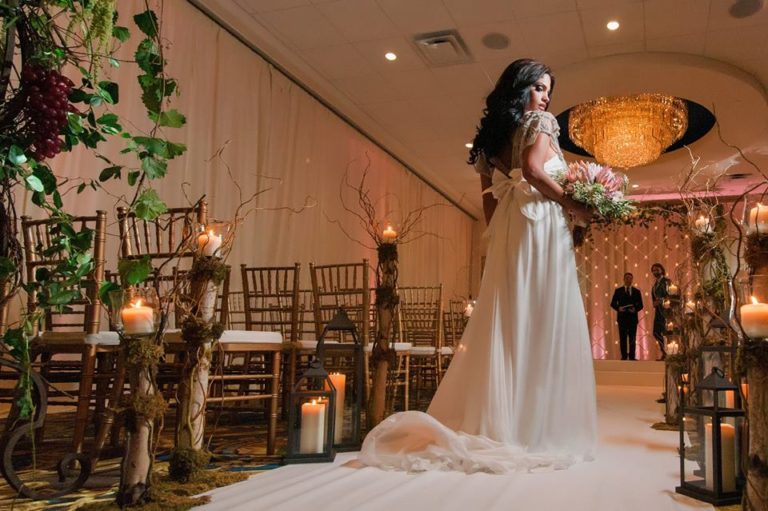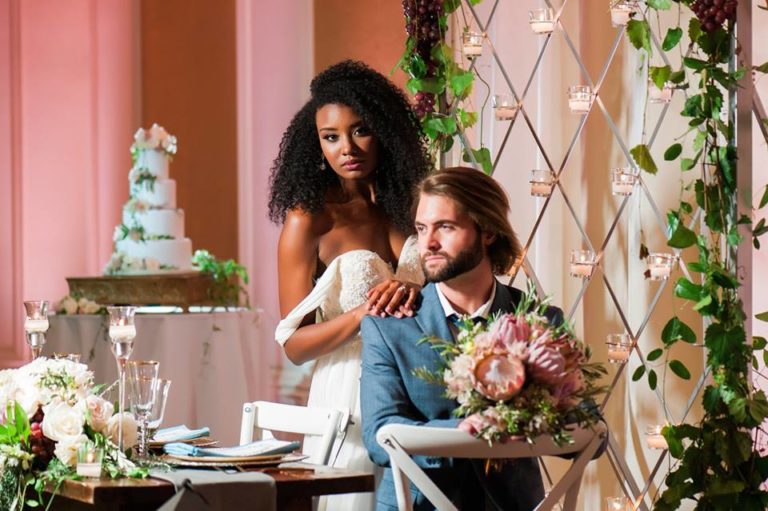 Every little detail of this shoot was just right, creating a beautiful overall look! Our "reception area" was especially dazzling, with the farm table set with ivory linens and our brushed gold flatware.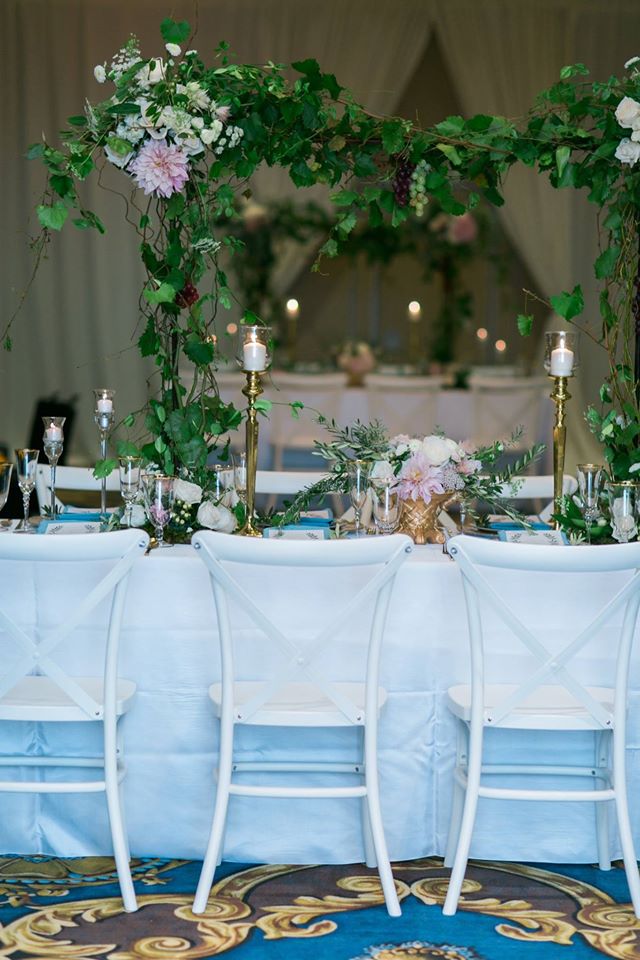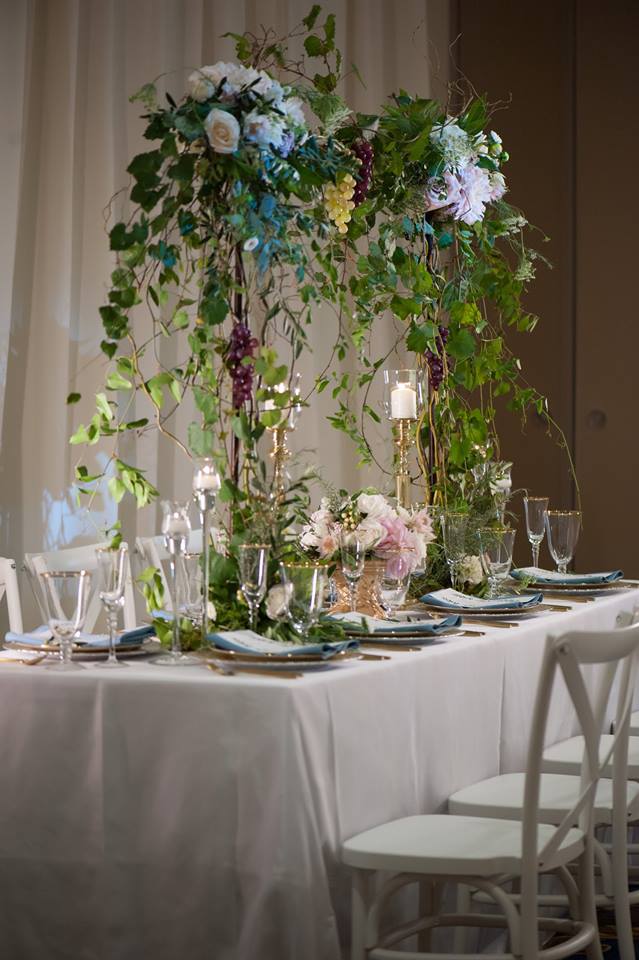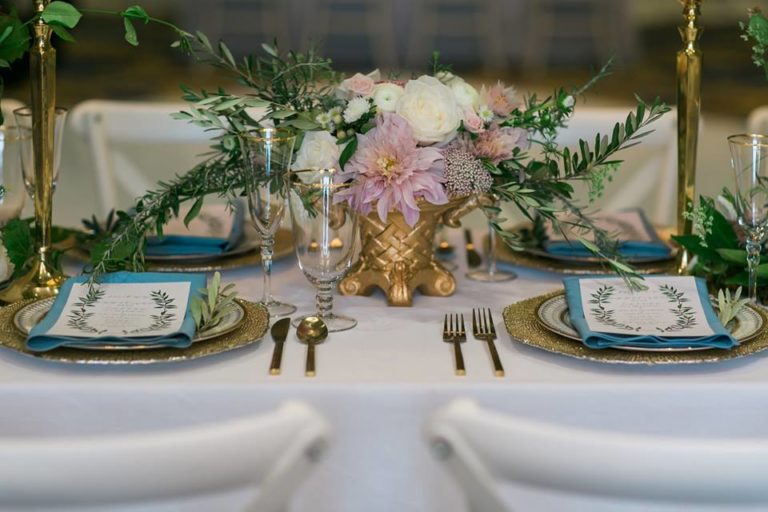 Our gold octo glass chargers and Amy gold fine china shimmered on the tables, and the blue linens resting atop the chargers added a surprise pop of color! Finally, a lush floral arch and our white French country chairs finished off the enchanted look.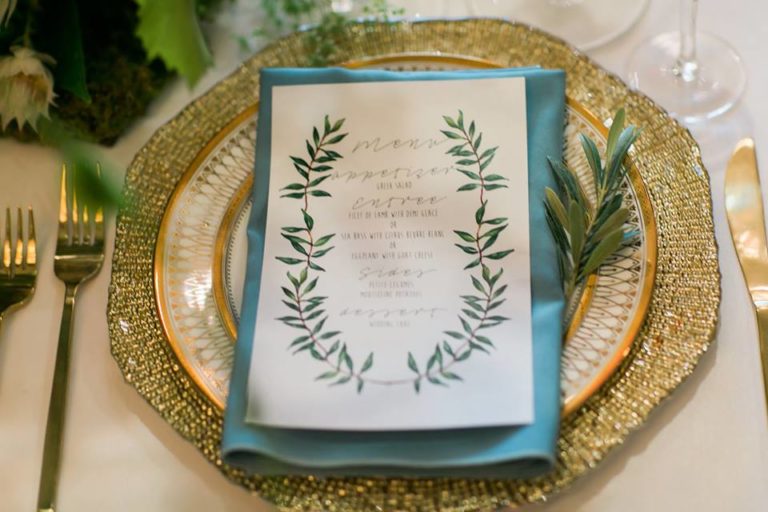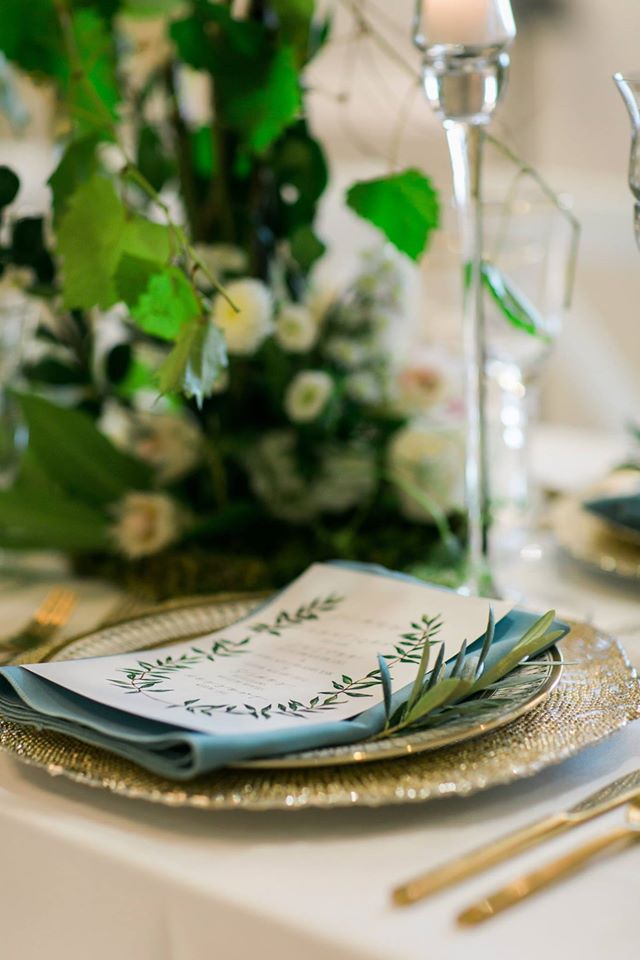 The whole affair was so much fun, the time just flew by. When an amazing team comes together, it's no surprise that the result is this stunning, and we can't wait for the next Westgate Resorts wedding photoshoot!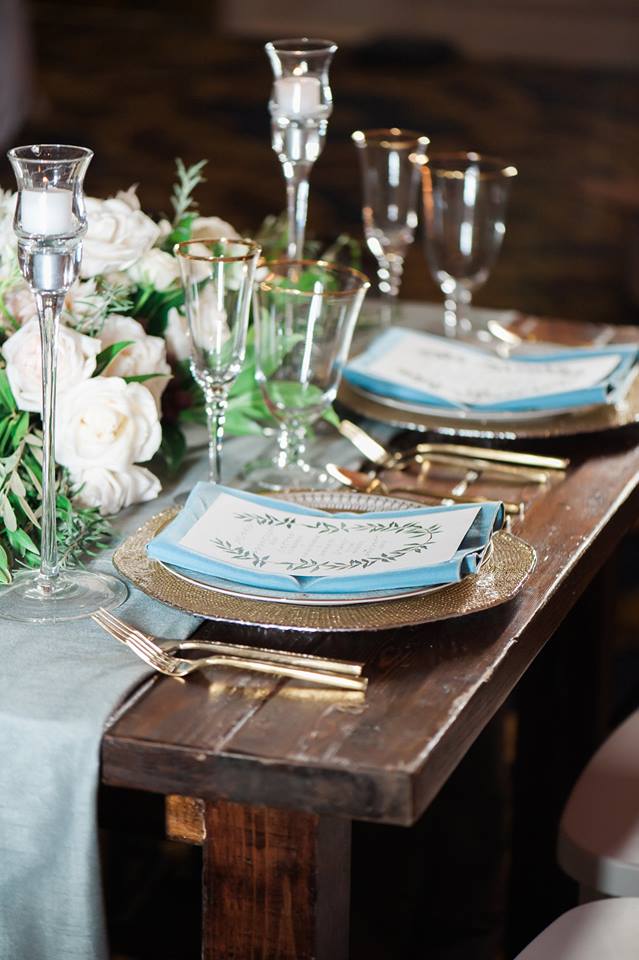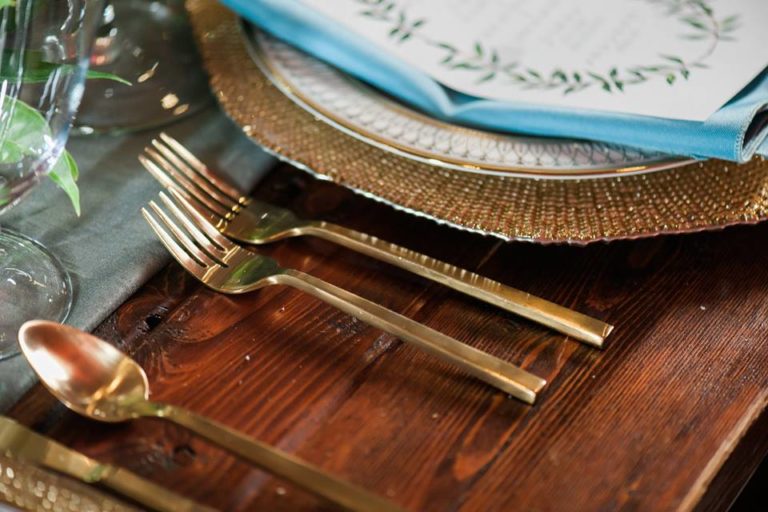 Featured Items: gold Chiavari chairs   |   farm tables   |   gold octo glass chargers   |   Amy gold fine china   |   brushed gold flatware   |   white French country chairs
Vendors:   Castaldo Studio   |   Westgate Resorts   |   Runway Events   |   Raining Roses Productions   |   Calvet Couture Bridal   |   LeJeune Artistry   |   Sensational Ceremonies   |   Soundwave Entertainment