And… We're off into a new year of twists and changes, especially in style and design! We jet set off to Chicago, January 16 – 19th, in an excited search to find the newest of the new, the crème de la crème, the Van Gogh of the Wedding Fashion and event world! Luckily for you, we found not only one new fashion forward trend to show you, but a whole slew of style goodies you'll absolutely love!

As style forecasts have predicted recently, old is the new…well, new. Yes, vintage is back, and it's busting out those crazy patterns that've been dying to see the light of day, but with an ultra-modern spin that you'll love! It's all about mix-matching patterns with both patterns and diverse color palettes.
We spoke briefly with Over The Top Linens, and they were more than willing to give us a sneak peek at their VERY latest trendy linens: Geometric patterns of the 70s, 20s Flapper clear sequins, and glistening gold/silver glam are the latest and greatest linen trends! This selection of linens clearly demonstrates a more creative edge than tried and true monochromatic fabrics, and allows you more flexibility in what color palette you're able to work with.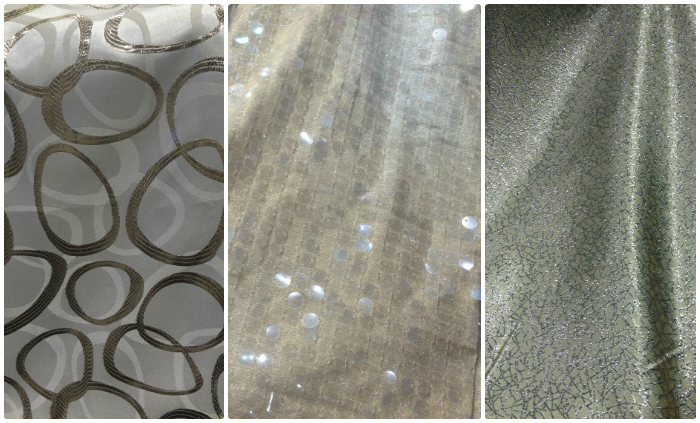 Vintage-inspired mismatched china is booming as one of the most popular trends of this year. Talk about mixing patterns, this style idea marries a multitude of designs to seamlessly create a striking final image! We were ecstatic to see so many variations of this flashback fashion feature, and brought home a few snippets of our favorite looks: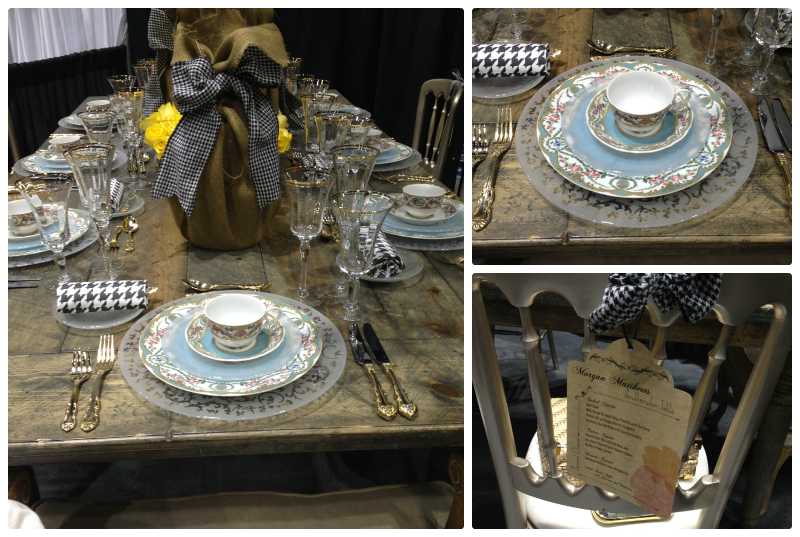 Susan Cope – Event Planner with Fabulous Food Fine Catering and Events put together a wondrous display for this year's competition. Filled with vintage looks and oversized orange trees on top posing as unique table centerpieces. An amazing concept alternative for traditional centerpieces.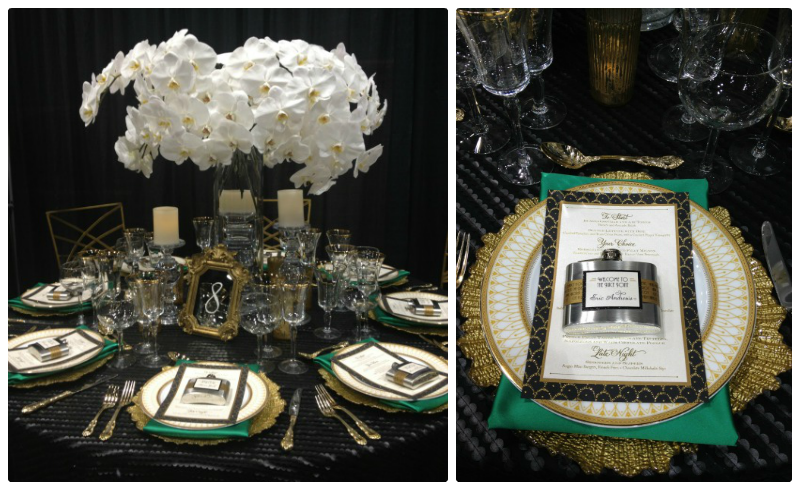 BZ Events offered the stylish as we mentioned flapper-esque and "Modern Speakeasy Theme" with gold burst chargers framing vintage china. (YOU CAN TOO replicate this look with A Chair Affair! Ask us how!)
TSE 2013's Wedding Galleries completely transformed a selection of top floor display rooms into scenes of modern wedding bliss! This event was by far the most intricately designed section of TSE 2013, including both wedding gallery room displays, and previews of popular cake designs, as well as this year's wedding gown style.
Wow Event Design & Coordination took you on a walk through the garden with table markers as various pastel hanging roses and wooded numbers, farm wood tables and chairs, and floral design mismatch china that we absolutely adore! (The hanging roses are suspended from a hand-built hexagon-shaped wooden structure that branches off above each reception table. What a great wedding and DIY idea!) We found the crochet lace linens to be a fantastic finishing touch, blending together both the garden and glam subtleties.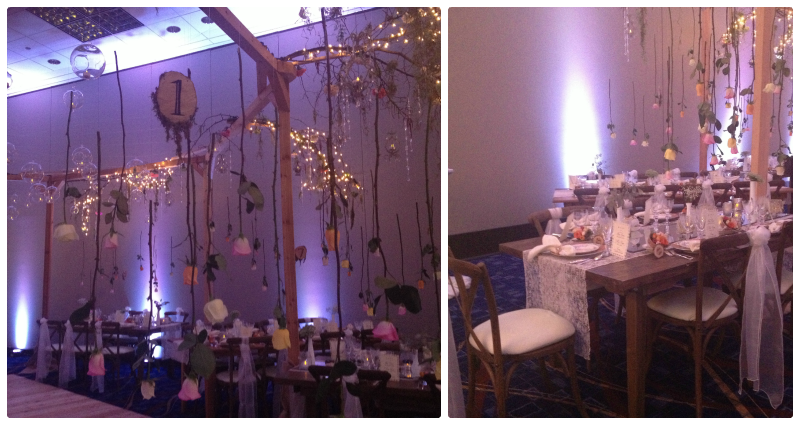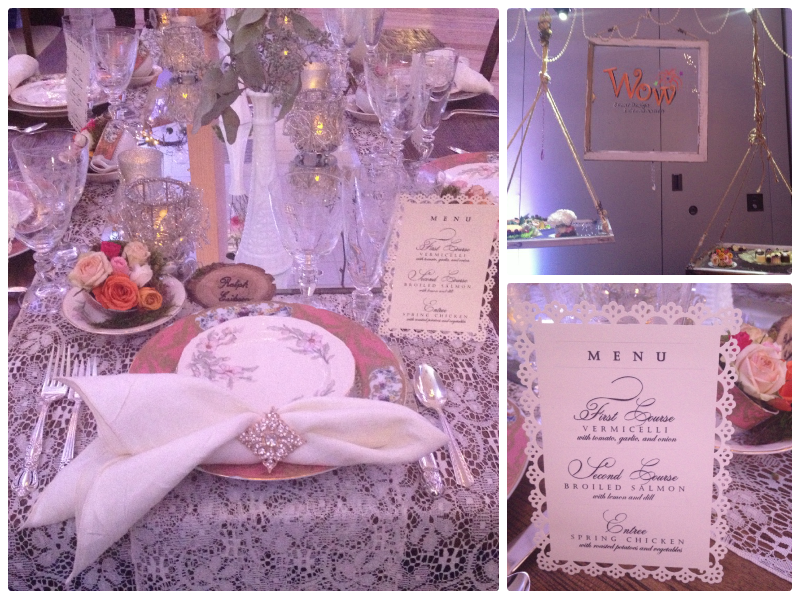 Michaelangelo's: The Event Company showcased pristine white ceremony benches offset by block sections of variously shaded rose petals as aisle designs.We noticed great architectural ideas, such as this "puzzle" style bookshelf filled with white, red, orange, yellow rose flora and accompanying color coordinated miscellaneous items.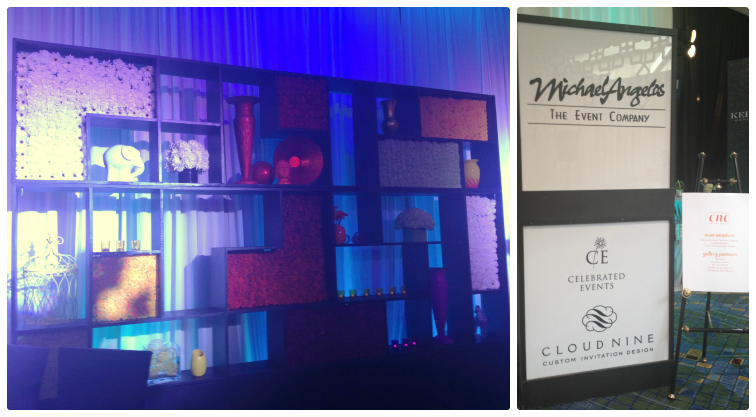 Kehoe Design's showcase, and the many quirks and tidbits that were essential in finalizing their envisioned look, translates as a chic and elegant design of modern Victorian decor. With a dominant color palette of black and white, this ceremony shows off usage of floral patterned carpet, billowing drapery, and off-white candelabras that illuminate this sleek scene. White orchids decorate black and gold accented reception tables, with
tea light
candles lined alongside floral to add additional set highlighting.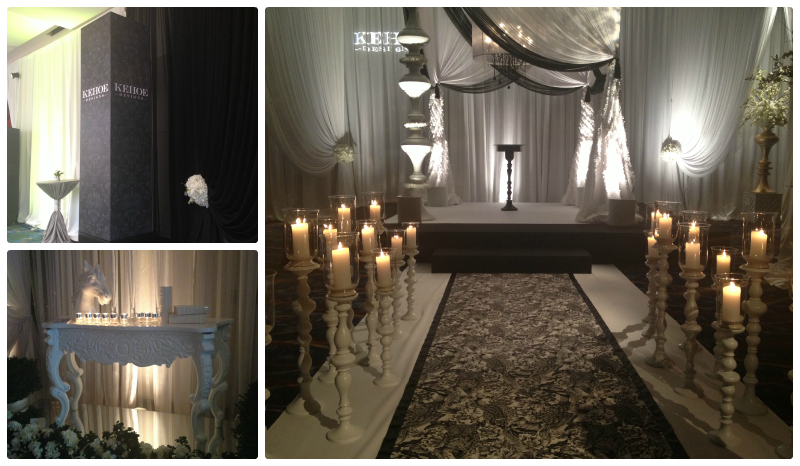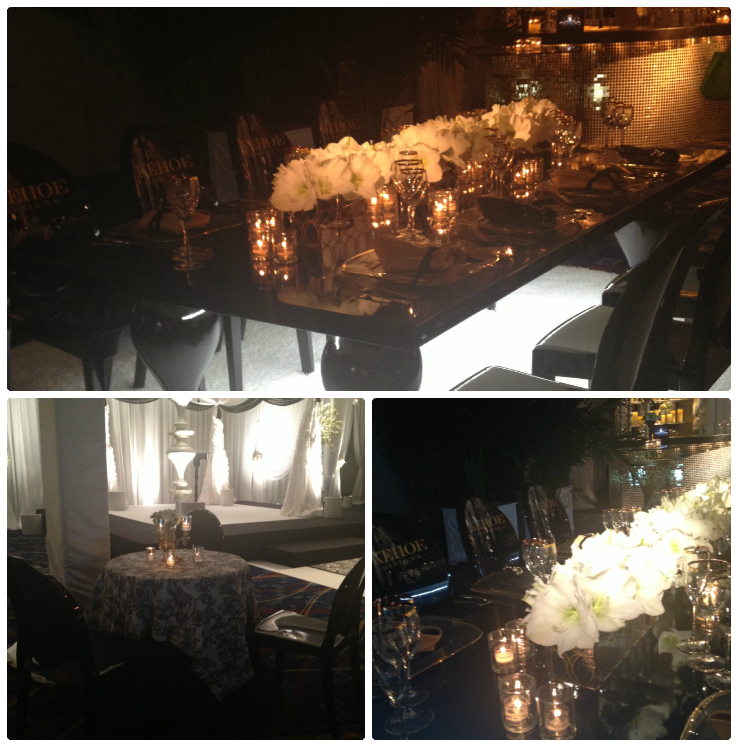 TSE held true to its word and delivered in an abundance of wedding inspiration for 2013! This year is all about flashback fashion, vintage mismatched china and 1920s glam. We can easily say we fell in love with each and every one of these showcased designs, and we're eager to hear if you did, too!
What specific trends do you see shaping 2013? Are you as gaga for go-go and vintage decor as we are? Let us know!