Greg's "Life Goals" Before 10.5.2012
 Find the best girl in the world
 Make her want to marry me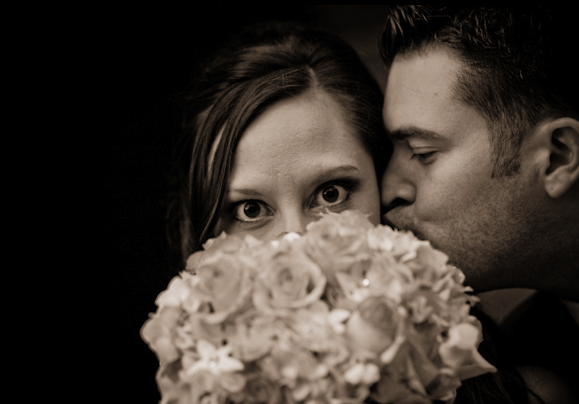 And so it happened in nature's comfort; in an oasis of preservation and wildlife; Carissa and Greg's ceremony was held at Mead Botanical Garden. Followed by a reception at the well-established The University Club of Orlando, Carissa and Greg were not only married but they were troopers! Thanks to Diamond Receptions, the couple made it across a pride parade with over 80,000 participants to enjoy their marriage with their loved ones!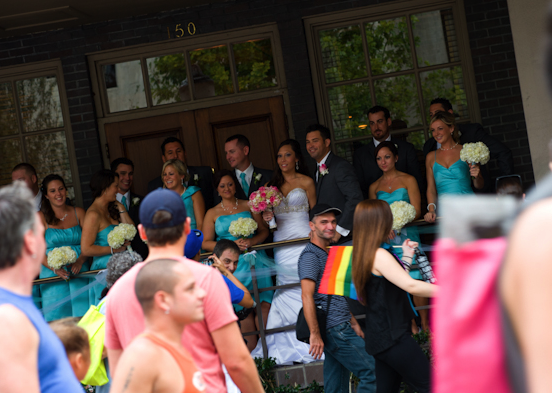 Turquoise ties and turquoise dresses lived up the ballroom. White and hot pink rose bouquets by Debra Shea made nostrils crave passionate romance. Us, A Chair Affair, along with Quest Drape provided entire room décor for their special day. From chiavari chairs to chargers, cushions, and tables, we helped make their day flawlessly beautiful.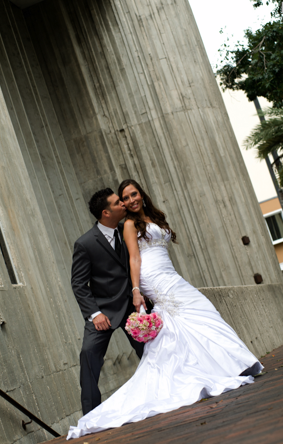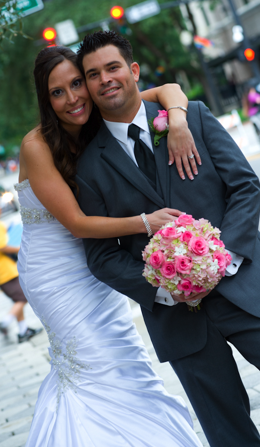 The couple kept the party funky with family and friends taking turns at the photo booth provided by Just 4 U Foto Booths, and non-stop music and dancing by White Rose Entertainment. Despite the hiatus, Chris Gillyard Photography caught perfect glimpses of their wedding journey.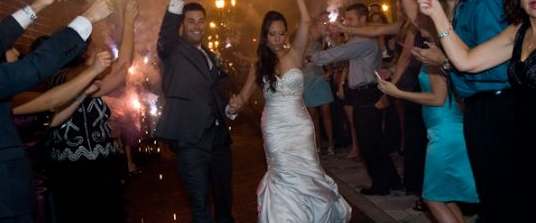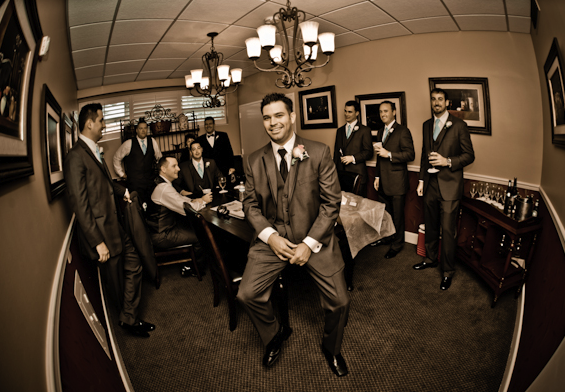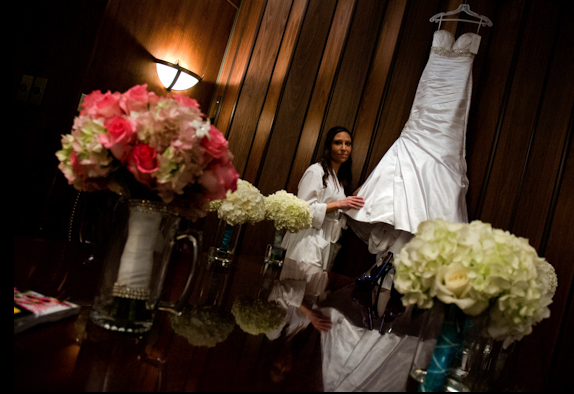 And as is the nature of wedding events, it takes a lot of people to make it happen. Kudos to all those that were involved in making Carissa and Greg's once-in-a-lifetime-event absolutely marvelous:
Ceremony Venue: Mead Botanical Garden
Reception Venue: The University Club of Orlando
Wedding Coordinator: Diamond Receptions
Officiant: Sensational Ceremonies
Room Décor: A Chair Affair & Quest Drape
Cake: Party Flavors Custom Cakes
Photography: Chris Gillyard Photography
Photobooth: Just 4 U Foto Booths
Music: White Rose Entertainment
Transportation: Backstage Limousine
Florist: Atmospheres Floral & Decor