Burgundy Subtle and Sophisticated Orlando Wedding at the Omni Resort at Championsgate
Brittany and Richard married in a subtle and sophisticated Orlando wedding ceremony at the Omni Orlando Resort at Championsgate. The couple trusted Taylor of Blush by Brandee Gaar with the details of the big day, and she delivered, going above and beyond to ensure that everything was just right. Meanwhile, we stayed on our toes as we set up for the reception, while Rhodes Studios stood by to capture every little detail.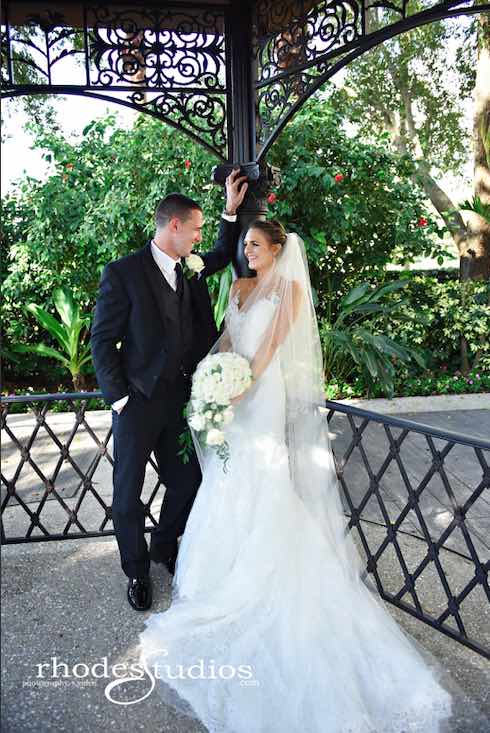 The elegant affair began with a romantic outdoor ceremony. Brittany, the lovely blushing bride, was absolutely gorgeous. As her eyes met Richard's, their love was almost a tangible presence as they said their I Do's.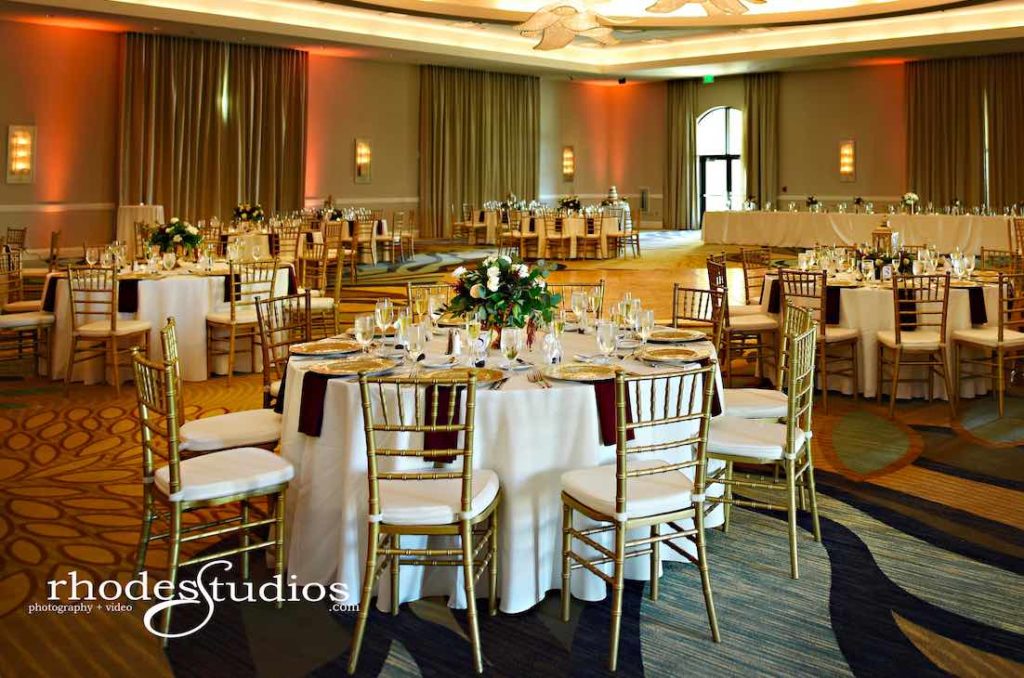 After they were officially pronounced husband and wife, the newlyweds entered the ballroom at the Omni Orlando Resort at Championsgate for their glowing indoor reception. Round tables had been dressed with white linens and accented with burgundy napkins, surrounded by gold Chiavari chairs and tabletop lanterns for oomph.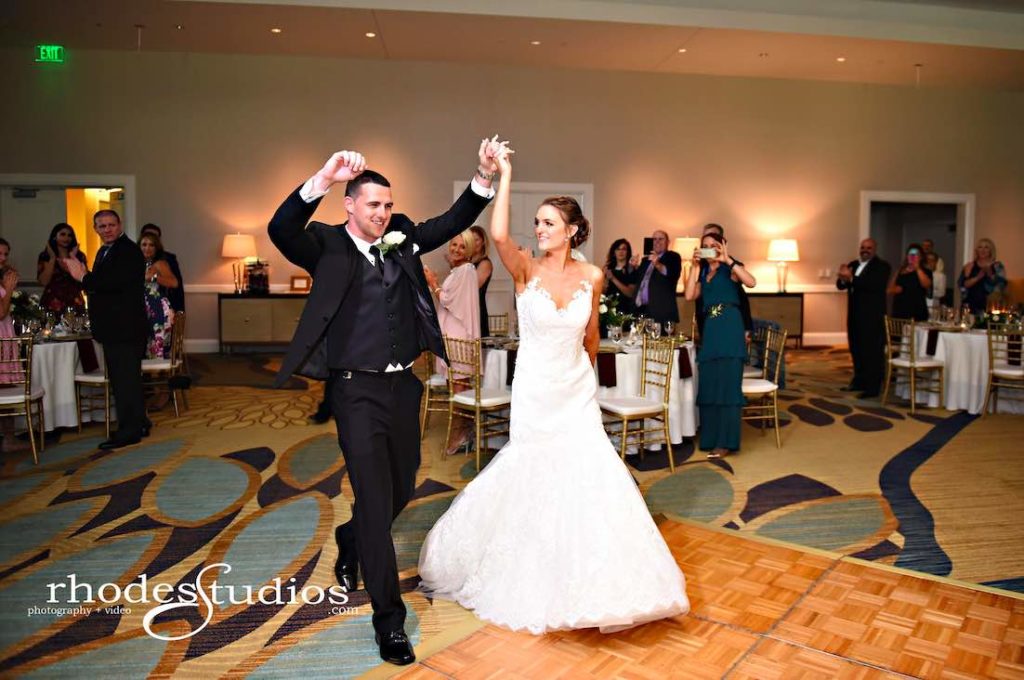 The overall look was created to make a lasting impression, and our bride and groom were definitely impressed!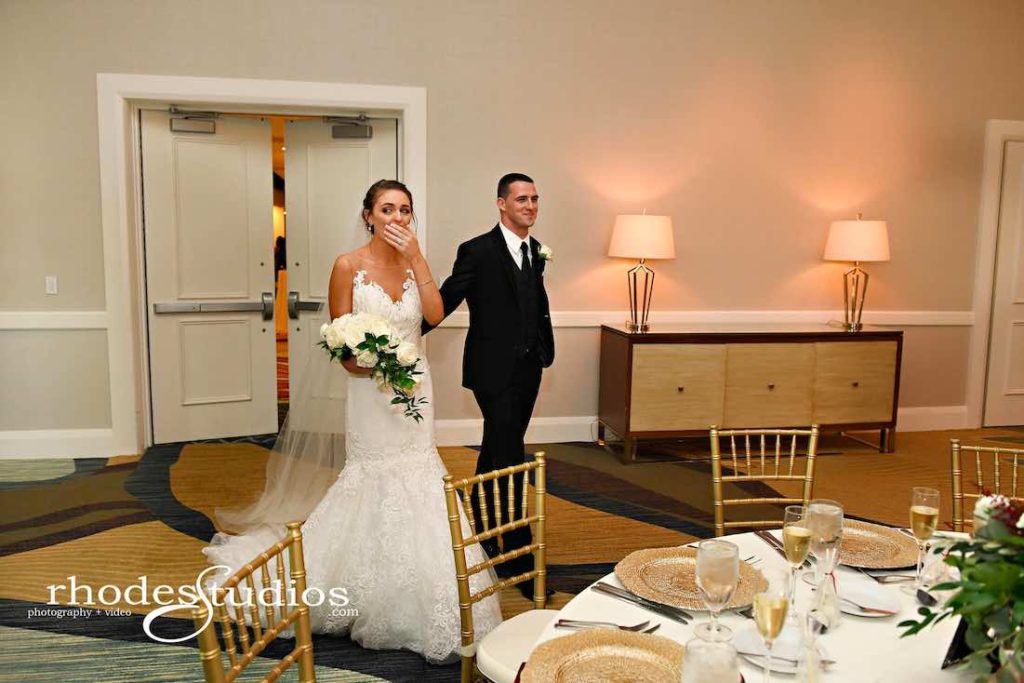 Following an evening of dancing, laughing, and creating amazing memories, the guests gathered to say goodbye to the newlyweds. With their loved ones' blessings and well wishes, the bride and groom were ushered into the next phase of their life together. Congratulations, Brittany and Richard! Thank you for choosing A Chair Affair to provide the wedding seating for your subtle and sophisticated Orlando wedding!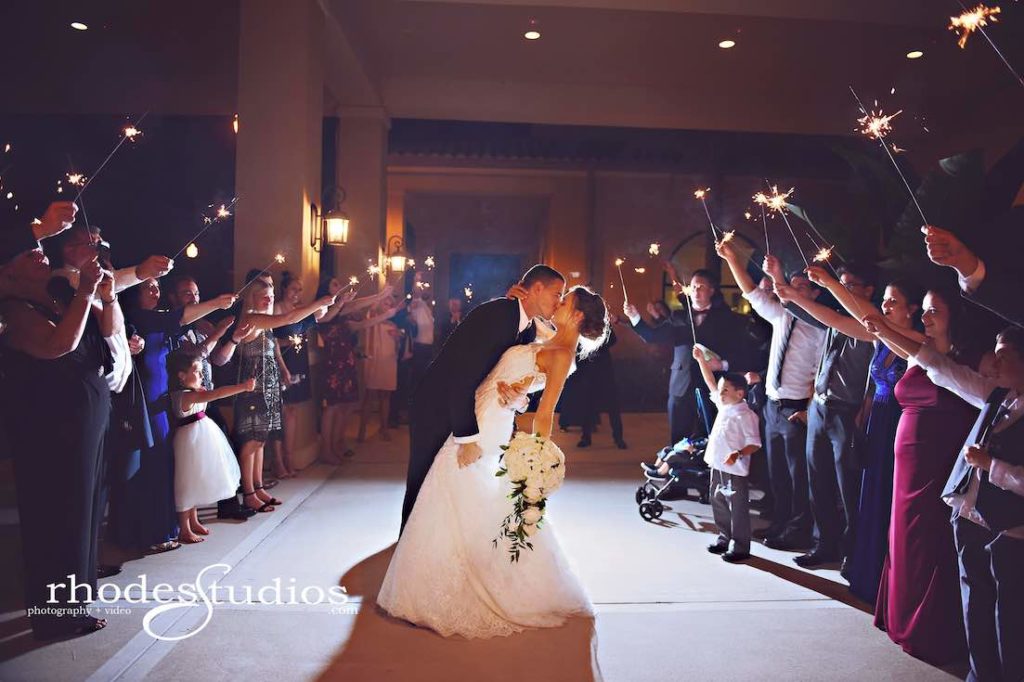 Featured items: gold Chiavari chairs
Vendors: Planner: Taylor with Blush by Brandee Gaar   |   Photography: Edmund at Rhodes Studios   |   Videography: Legendary Films, LLC   |   Floral: In Bloom Florist   |   DJ: DJ Hot Potato   |   Cake: Sugar, Sugar Cake Boutique   |   Rentals: A Chair Affair   |   Transportation: VIP Wedding Transportation   |   Venue: Omni Orlando Resort at Championsgate