Everyone loves a good wedding photo-shoot, especially when it comes to fantasy weddings. Check out the stills below from a recent Steampunk-inspired photo-shoot at the Heaven Event Center!
This particular shoot was featured in the Central Florida Bride Summer/Fall 2013 issue. Tab McCausland Photography captured every gorgeous and eye-catching detail of the shoot, while Uniquely Yours took care of the coordination to keep things going without a hitch.
Lee Forrest Designs took charge of the floral and décor, keeping in with the Steampunk theme perfectly and bringing all the little details together to create a seamless environment.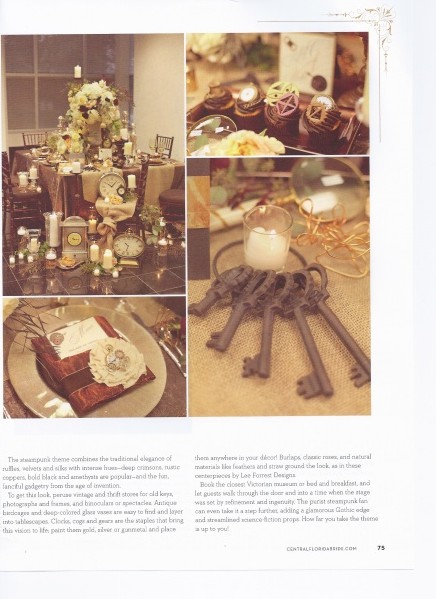 Solutions Bridal provided the deceptively simple and utterly gorgeous dress; hair and makeup was by Marigold Scott.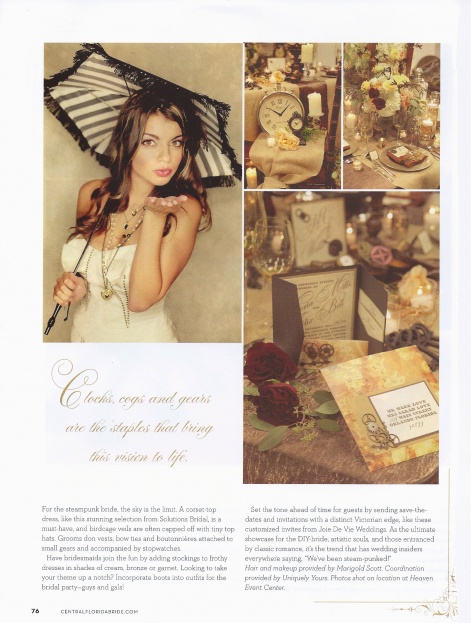 The invitations were artfully crafted by Joie de Vie Weddings & Events, Inc.  and A Chair Affair provided the chargers and chairs.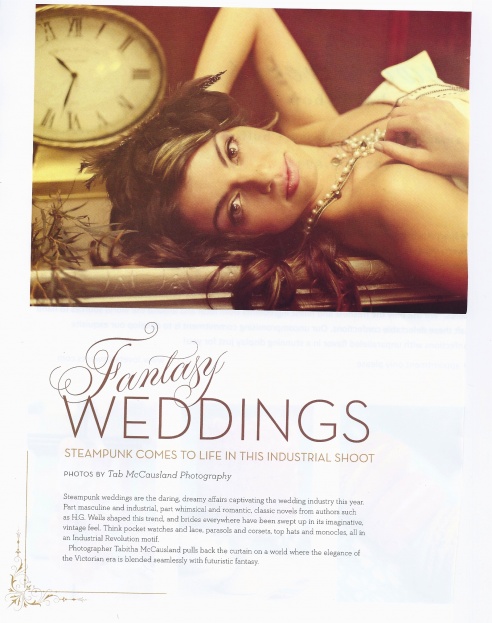 We at A Chair Affair had a blast with this amazing photo-shoot! Of course, it wouldn't have been possible with the help of these talented event pros!
Photos: Tab McCausland Photography
Chargers and Chairs:  A Chair Affair Inc
Floral and decor: Lee Forrest Designs
Invitations:  Joie de Vie Weddings & Events, Inc.
Hair and Makeup: Marigold Scott
Shoot Location: Heaven Event Center