Everyone has tried their luck at a scratch-off lottery card. But have you ever seen scratch off save the date cards? These cards make it fun for your wedding guests to find out the where and when of your special day!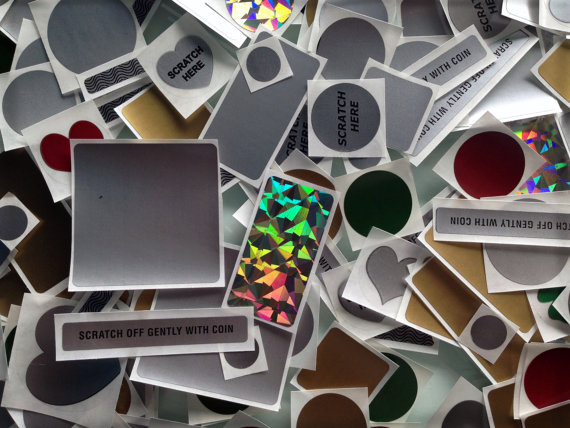 These scratch off cards from myscratchofflabels can be customized and come in many different patterns. If you want to make your own cards or already have a planned print, then cover the important place and date with their scratch off stickers, also available on their website and Etsy shop.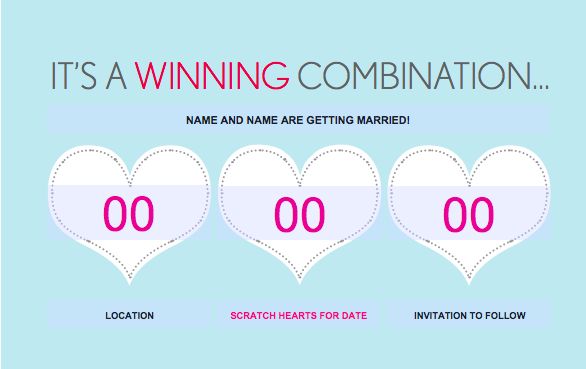 To make your save the date cards completely DIY, check out this how-to from Martha Stewart Weddings. Don't forget to look at the comments section for tips. For more information, try this blog post from ArtMind for a step-by-step tutorial.
Have you seen scratch off save the date cards before? Have any tips for the DIY? Feel free to share in the comments below!