Cassie and Fernando took a walk down the aisle at Rosen Centre Hotel's Signature 2 Ballroom and became man and wife on a gorgeous Florida day. Joined by Fernando's loving and supportive grandparents, along with family members and friends, Cassie and Fernando shared their special day with the ones most closest to them.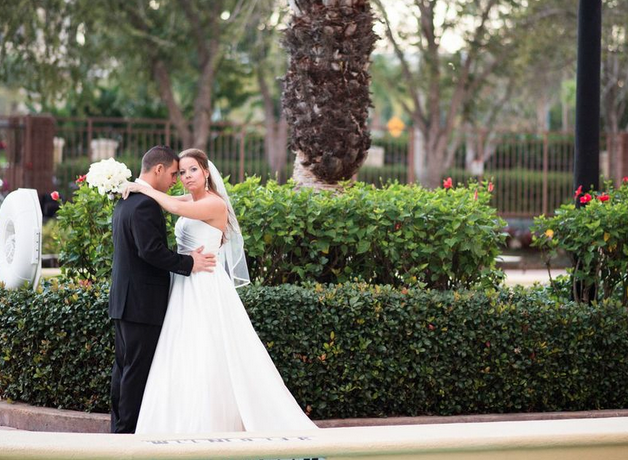 Decorated in lush white hydrangea floral arrangements, designed by Nancy of Kissimmee Flowers, and illuminated by water votive tea light candles, Cassie and Fernando's ceremony decor truly was the ideal scene for them to start the story of their lives together. Our white resin folding chairs made for the perfect accent for their personalized aisle runner, by Anna at Artistic Isle Runners. Once the ceremony had come to a close, Anna rolled it up to be cut and framed in a custom created frame to be showcased within the lovebirds' family home!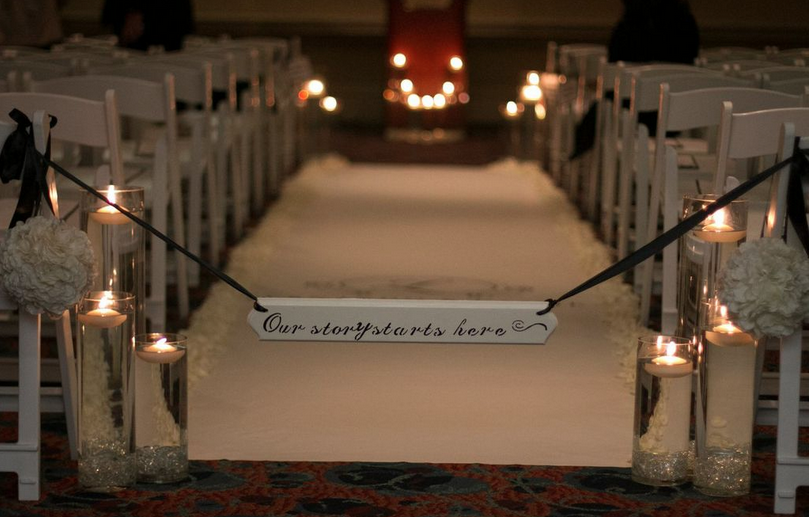 Rosen Centre Hotel's high ceilings opened up the reception's look and left full attention on the variety of white hydrangea centerpiece florals as accent to water candle votives each holding one single pristine white calla lily. Turquoise -hued napkins made for that eye-catching pop of color, acting as contrast to the prevalent white floral scheme and our black chiavari chairs.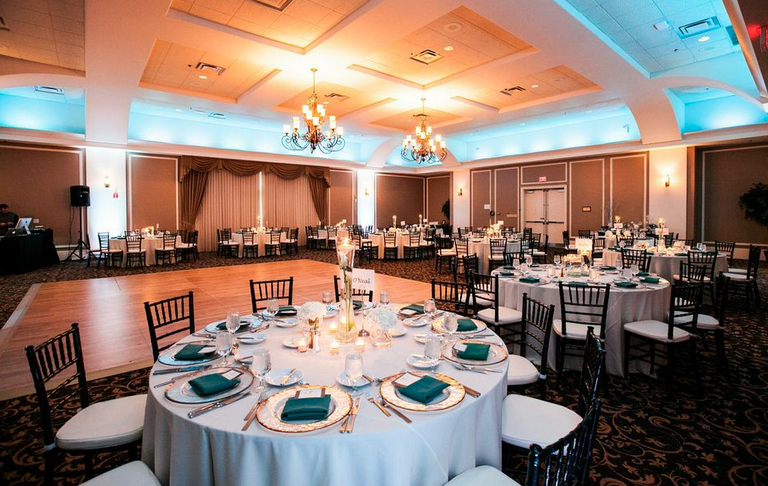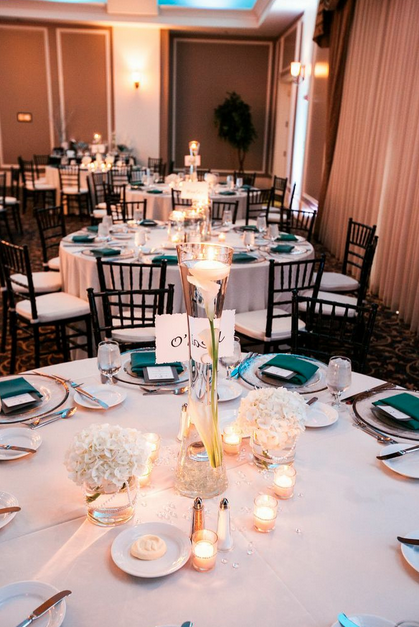 We are grieved to say that Fernando's grandfather recently passed away this past month, and we extend our heartfelt condolences to their family in this sad time. He will live on in spirit and memory, just as he does when we reminisce on Cassie and Fernando's gorgeous wedding day.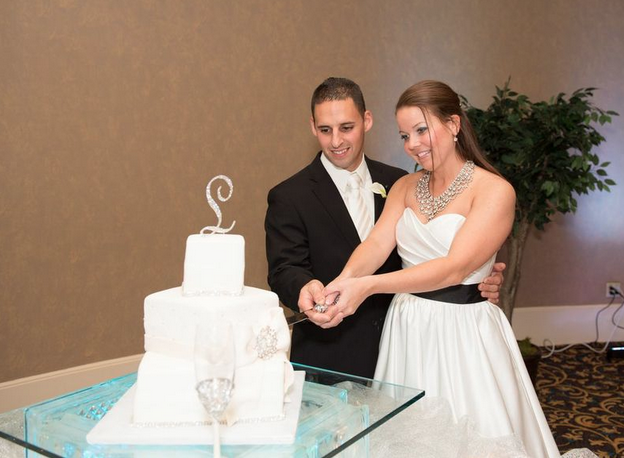 We wish Cassie and Fernando the absolute best. May you both experience a life full of happiness, success and memorable encounters! We are very appreciative to have been able to work with you in transforming your dreams to reality in the design of your wedding; Your day turned out beautifully and we're thrilled to know we were able to be a part of it.
We'd like to extend a special "thank you" to the following venue and vendors in their amazing service involved in Cassie and Fernando's wedding:
Venue: Rosen Centre Hotel
Photographer: Scott Craig Photography
Chiavari Chairs: A Chair Affair 
Aisle Runner: Anna of Artistic Isle Runners
Floral: Nancy of Kissimmee Flowers