John & Amanda
"Love makes the world go round? Not at all. Whiskey makes it go round twice as fast." ~ Compton Mackenzie
What's better than a whiskey toast and a donut wedding cake? Nothing if you ask John and Amanda! This fun loving and absolutely adorable couple planned their brunch wedding with one thing in mind – make it memorable. And that is just what they did. Thanks to Vanessa Hayward Events and the talented Amber McWhorter, John and Amanda's unique and fun Rooftop 220 wedding is definitely one we will not forget.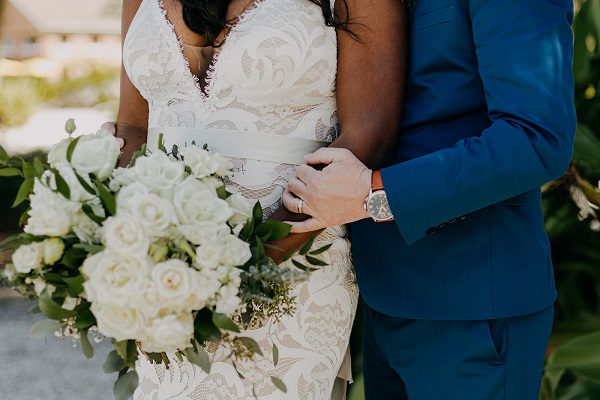 Rooftop Ceremony
If you are having a wedding in the early afternoon, the gorgeous Tampa Heights rooftop is a must! We have been lucky to have been part of many weddings at this venue. And day to night, it's at the top of our list!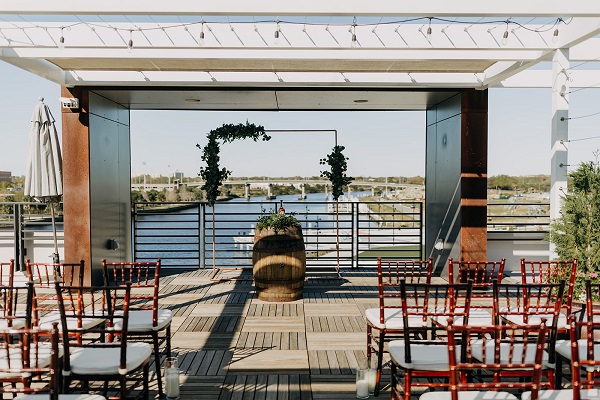 John and Amanda wanted an elegant and rustic wedding design for their brunch wedding. First, our mahogany Chiavari Chairs and ivory Chair Pads were the ideal choice for the ceremony seating.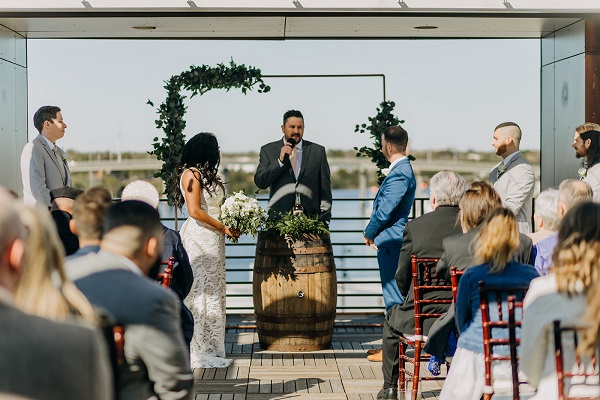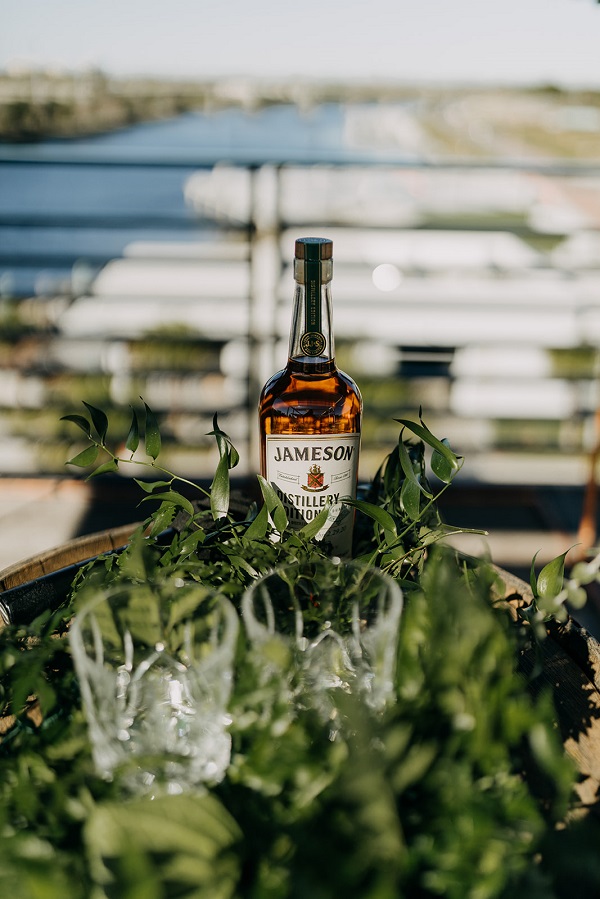 And since this fun-loving couple wanted to make their ceremony unique, they opted to share a toast of Jameson whiskey in lieu of doing a sand ceremony or unity candle. Our Whiskey Barrel was the perfect wedding ceremony centerpiece for them!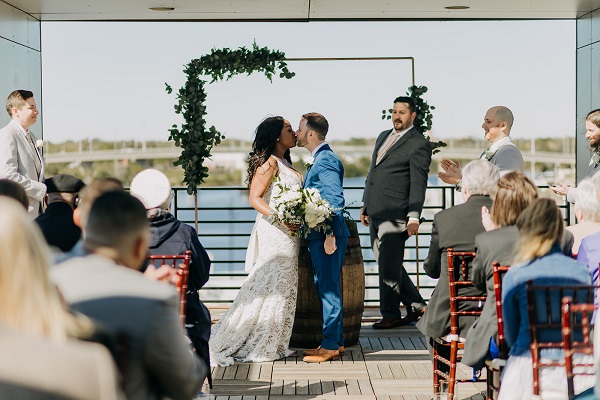 After the vows, the kiss, and of course the toast…it was time to celebrate John and Amanda with a brunch reception.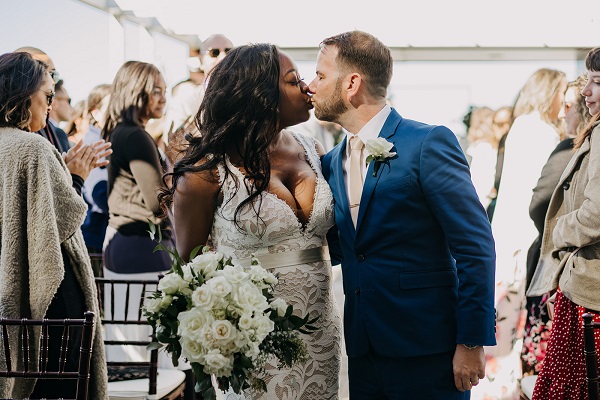 Brunch Wedding Reception
After the ceremony, while the wedding guests enjoyed a few cocktails, the ceremony location was broken down. Our mahogany Chiavari Chairs were brought inside and paired with our 60″ Round Folding Tables to create the reception seating.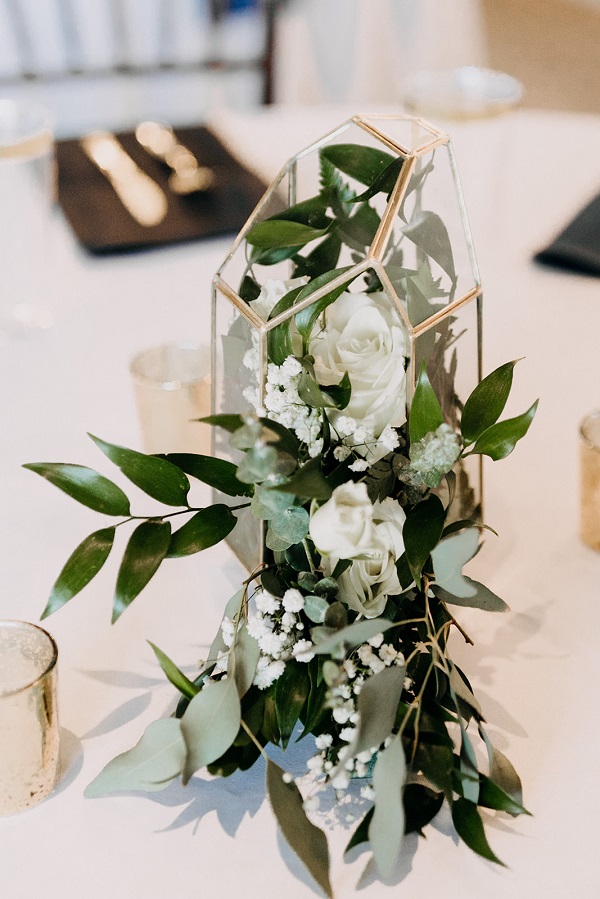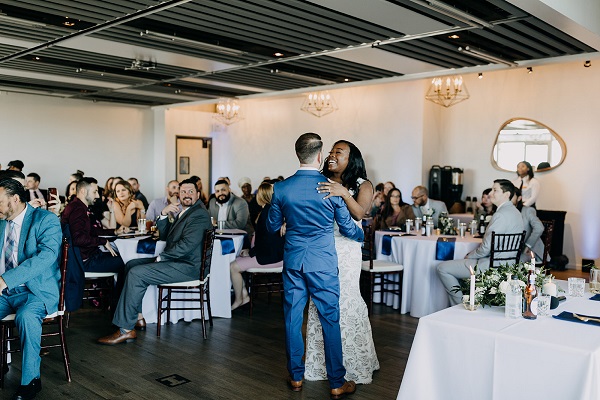 Following a sweet first dance and a perfect brunch catered by Salt Block Catering, it was time to party! The DJ played all the couple's favorites, from Disney to 90's throwbacks. The wedding guests hit the dance floor and celebrated the bride and groom.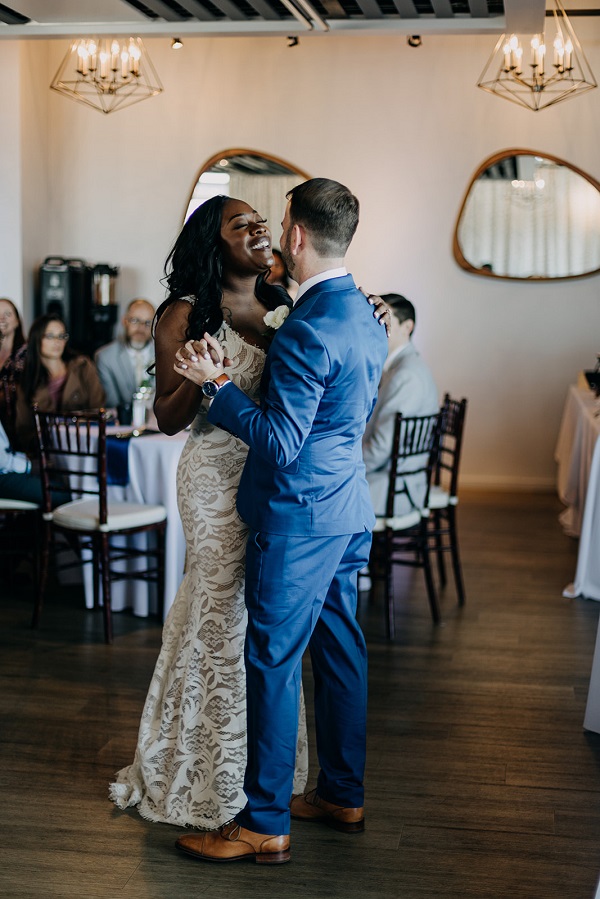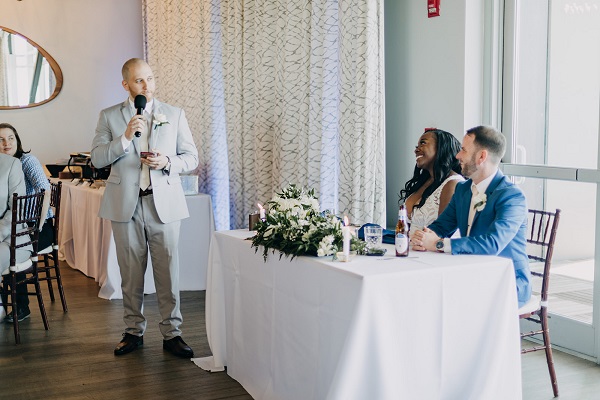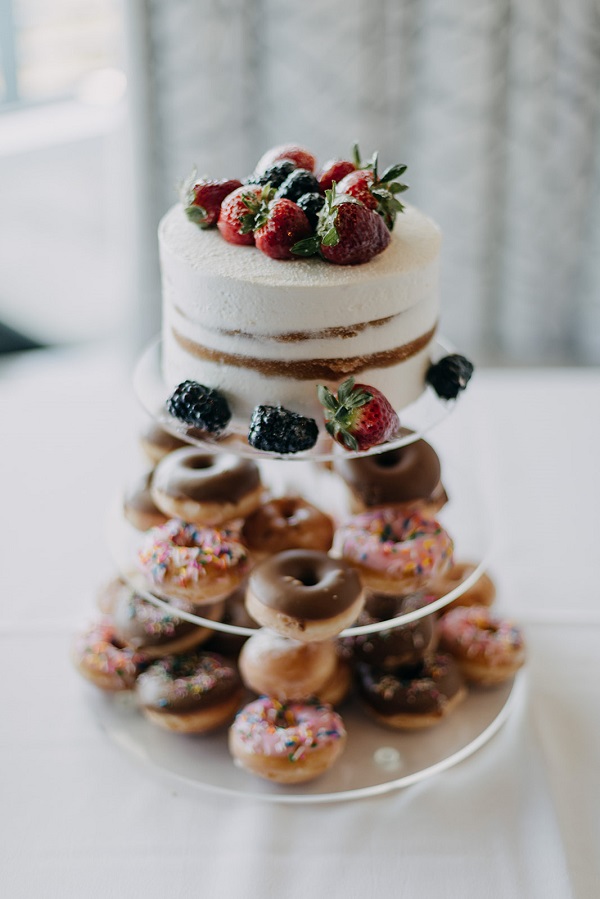 One of the best quotes from Amanda about her wedding was this,
"Do whatever you want; you only get one wedding day."
And we couldn't love this anymore! YES, make your wedding day unique and special to you and your future spouse! A Chair Affair would love to help you make it happen too. Call us today!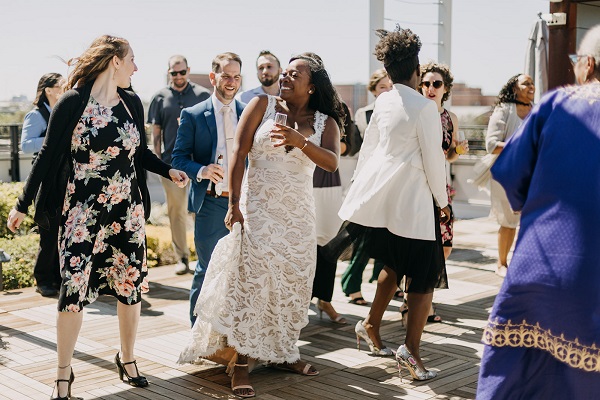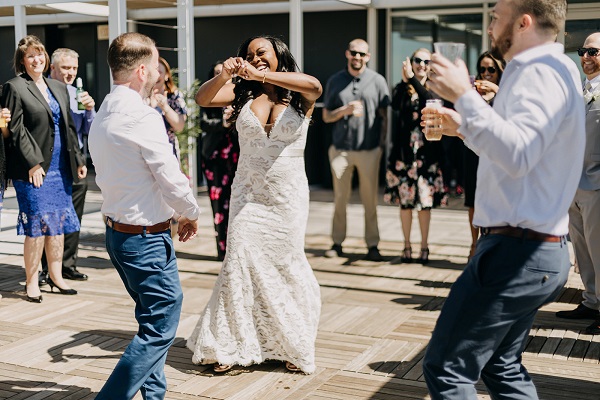 Featured Products: Mahogany Chiavari Chairs , Ivory Chair Pads, 60″ Round Folding Tables , Whiskey Barrels
Vendors: Venue: Rooftop 220 | Planner: Vanessa Hayward Events | Photography: Amber McWhorter | Floral: Natinel Flowers | Beauty: Kristina Salgado-Rivera | Catering: Salt Block | Entertainment: Dj Phillip Pasek | Rentals & Decor: A Chair Affair