Here Come the Brides: An Intimate LGBT Wedding at Reunion Resort
Lizette and Megan's is a love story that will lift your spirits, and their intimate LGBT wedding at Reunion Resort was everything they'd dreamt of and more!
We worked alongside a team of amazing vendors who went above and beyond to make this sweet wedding one for the books, and the result was picture-perfect! There wasn't a dry eye in the crowd throughout the outdoor ceremony, and Light Up photography got some fantastic shots of the whole affair.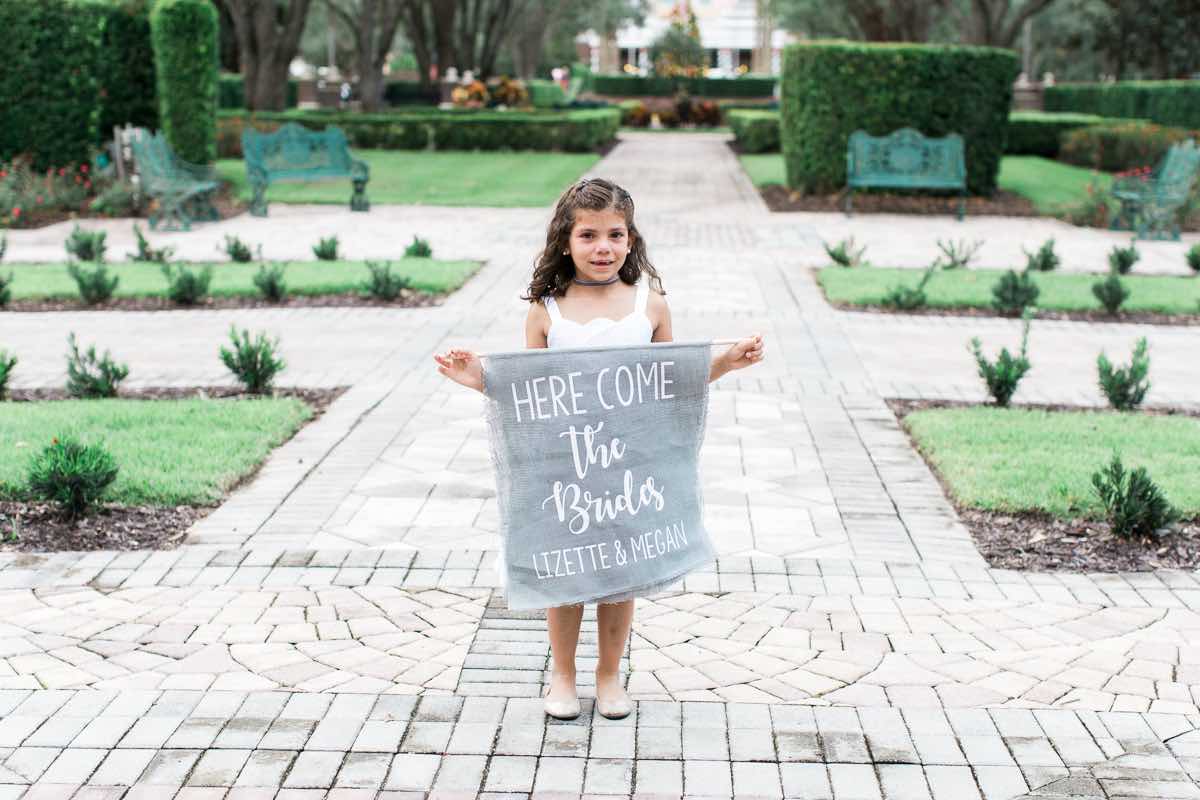 Blush by Brandee Gaar kept things running smoothly the day of the wedding, ensuring that everyone could just focus on the couple and their special moments together.
Both of our brides looked absolutely gorgeous as they walked down the aisle, their makeup and hair perfectly styled by Makeover Station, and their big, beaming smiles made the perfect accessory. Every single guest was ecstatic as the two pledged to spend the rest of their lives together; you could see the joy on their faces!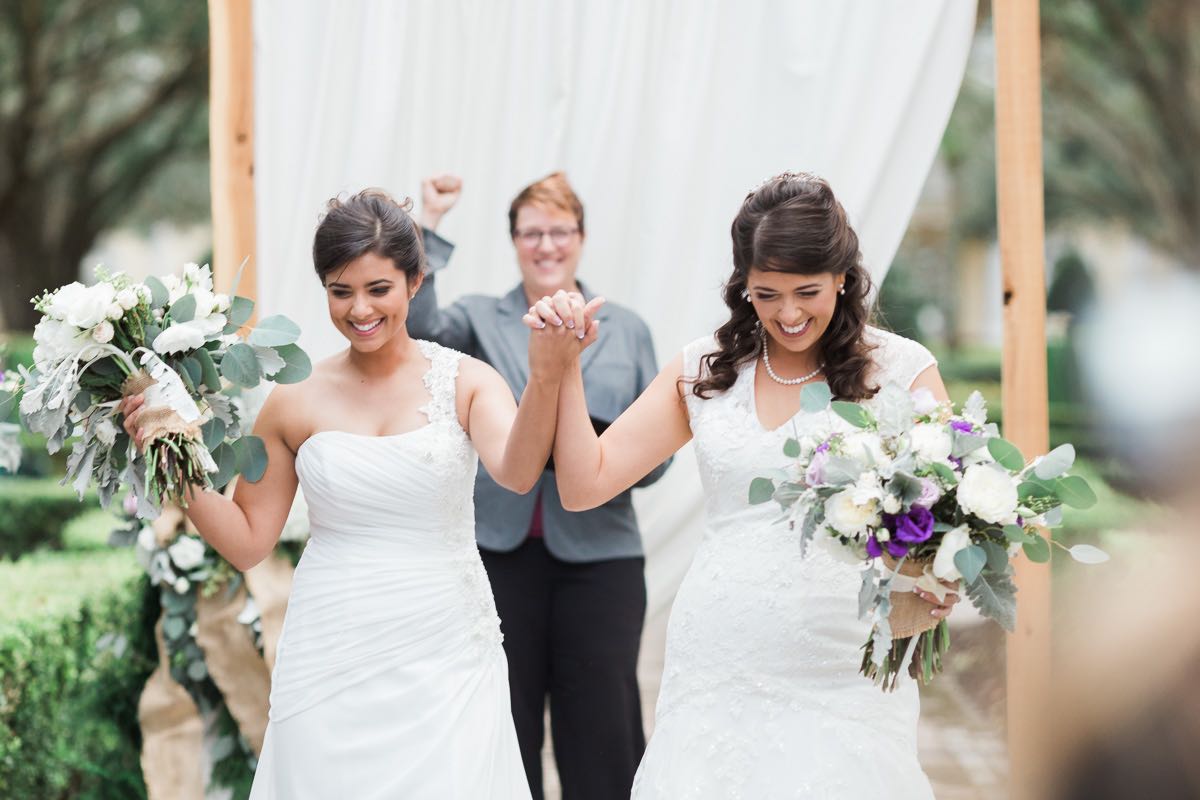 The ceremony was beautiful, but the party wasn't over yet! The newlyweds and their guests headed indoors for a glowing and intimate reception, with soft lighting and bright smiles. Everyone tucked into their delicious meals or headed out on the dance floor, taking breaks to rest their tired toes in our mahogany Chiavari chairs.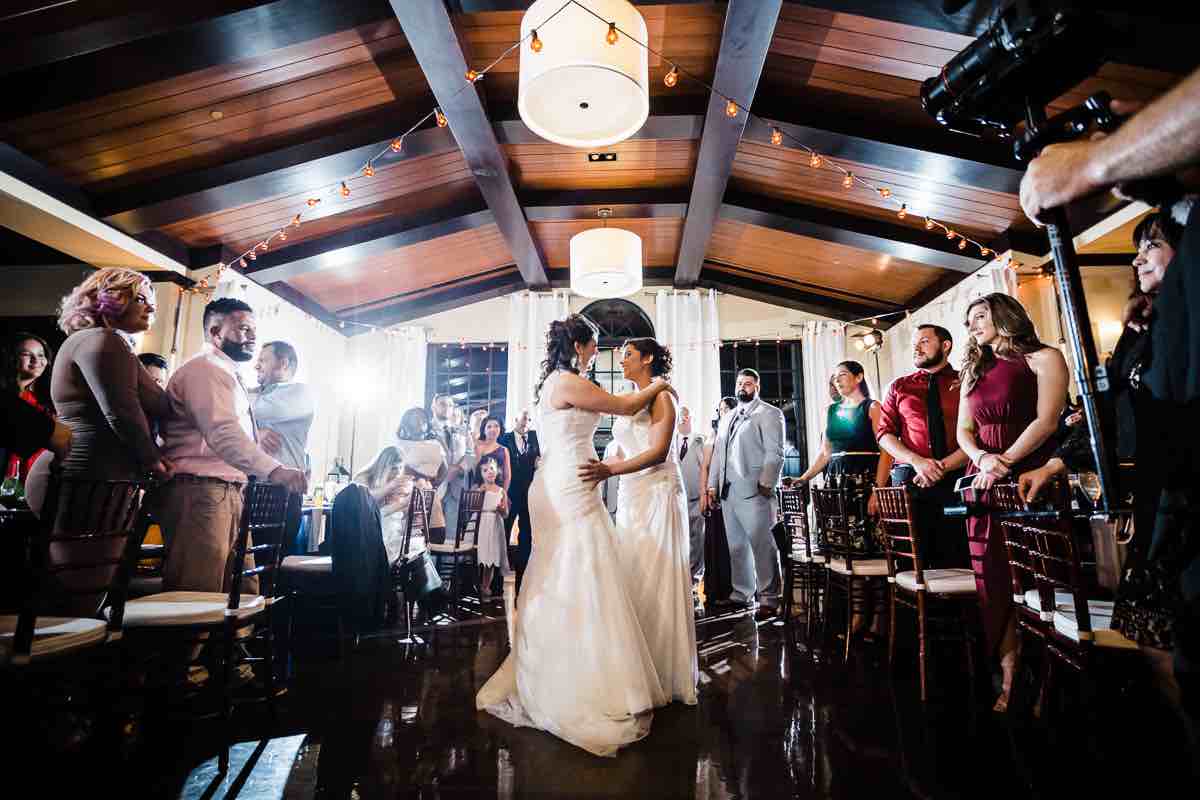 At the end of the evening, the brides were ushered into the next chapter of their lives together in style – with a stunning sparkler exit!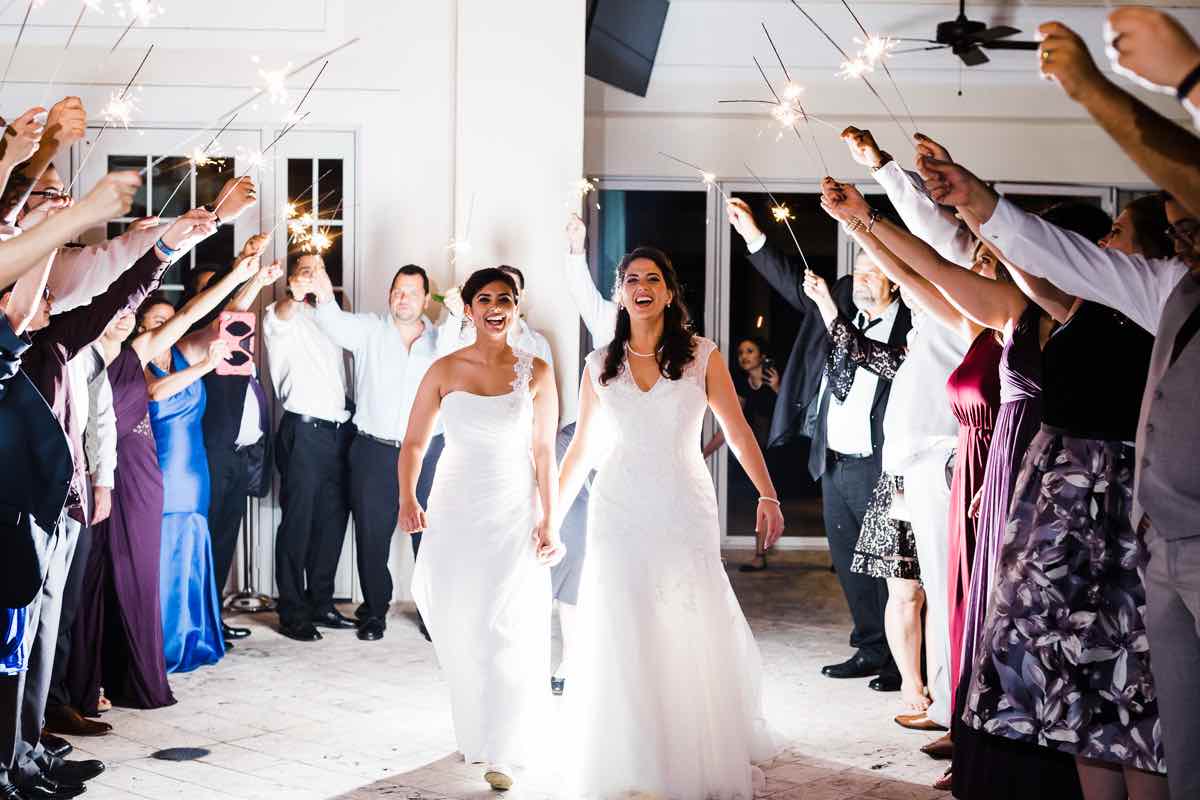 Congratulations again, Lizette and Megan! We loved every second of your intimate LGBT wedding, and we were honored to provide your wedding rentals!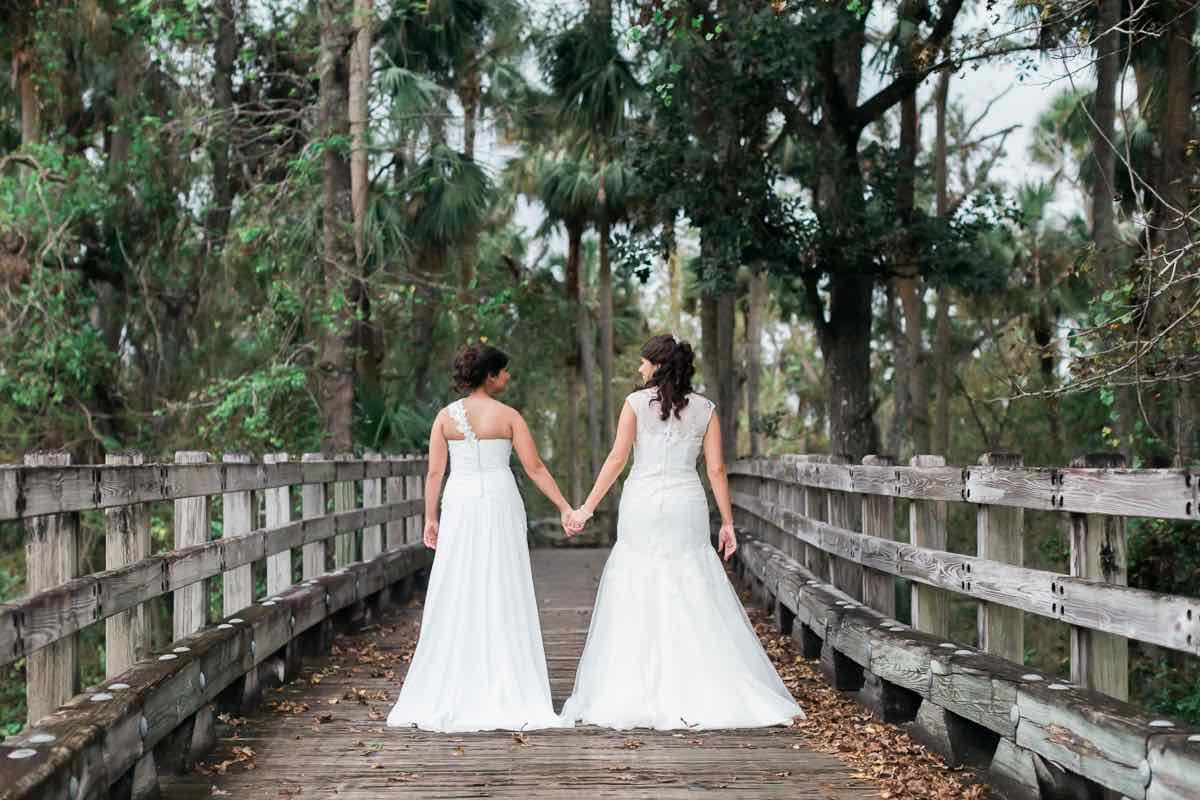 Featured items: Mahogany Chiavari chairs   |   ivory Chiavari pads
Vendors: Venue: Reunion Resort   |   Planner: Blush by Brandee Gaar   |   Officiant: Robin Maynard-Harris   |   Photography: Light Up Photography   |   Videography: Shutter and Sound   |   Florist: Flower No. 5   |   Ceremony musician: Classern   |  DJ/Band: Event Concepts Entertainment   |   Cake: Party Flavors Custom Cakes   |   Linen: Over the Top Rental Linens   |   Hair/Makeup: Makeover Station   |   Lighting: Get Lit Productions