Every couple has a special love story of their own, and it's beautiful to watch that love unfold on their wedding day. Meagan and Greg's Hollis Garden wedding was absolutely stunning, a classic white wedding with luscious pops of red and flashes of gold throughout the decor!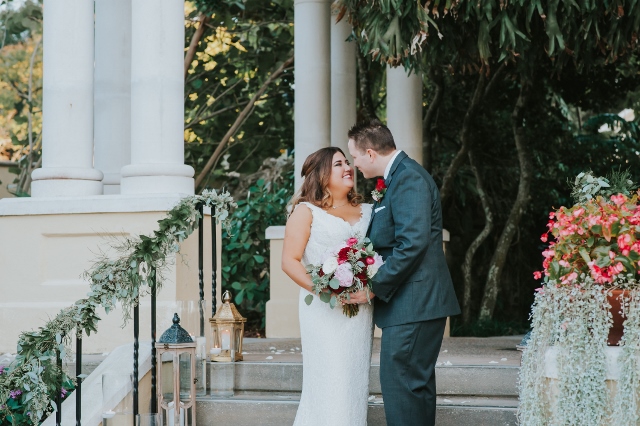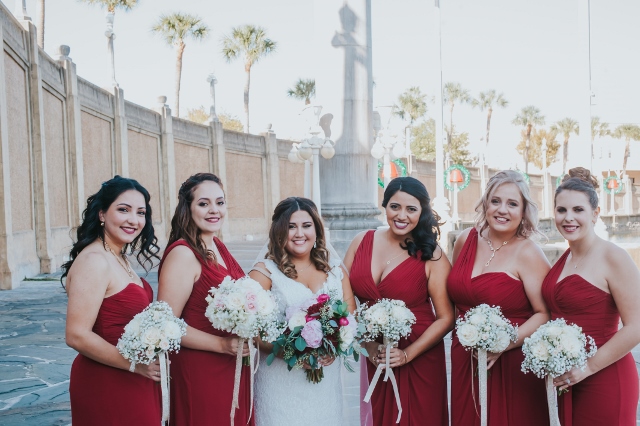 Everything was flawless the day of the wedding thanks to Linda Marie Weddings and Events, and Kismis Ink captured every precious detail beautifully, from Meagan's beaming smile to the tenderness in Greg's eyes as he looked at his bride.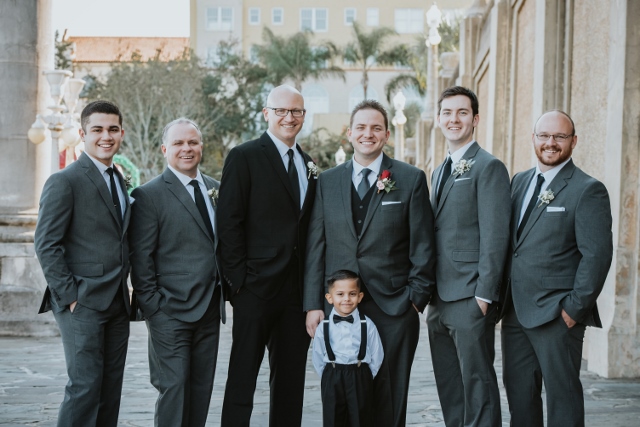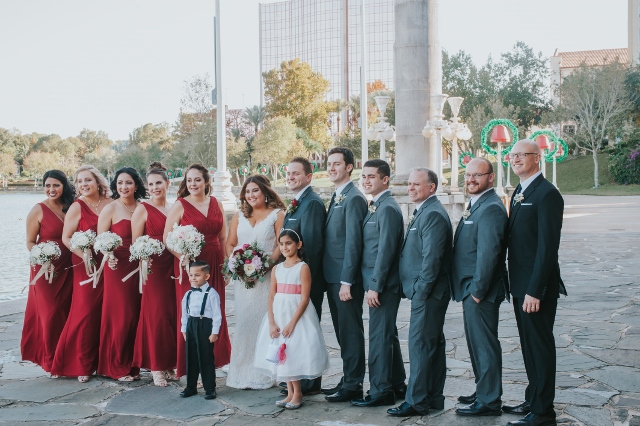 The garden had been prepared lovingly for the outdoor ceremony, every little detail really stood out as a result. The mismatched gold lanterns and candles created an effortlessly elegant look with an exotic touch, and our white folding chairs paired well with the natural greenery of the garden and subtle decor.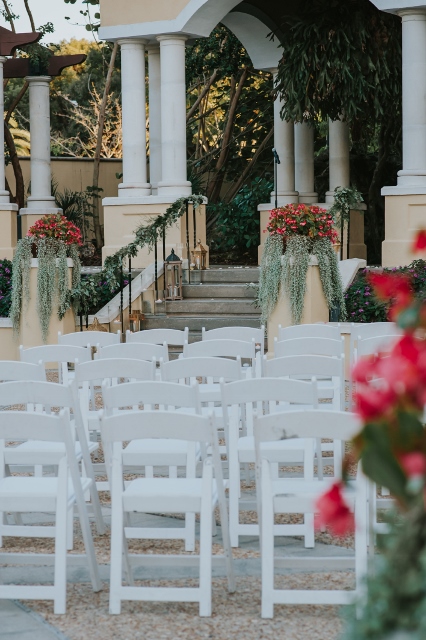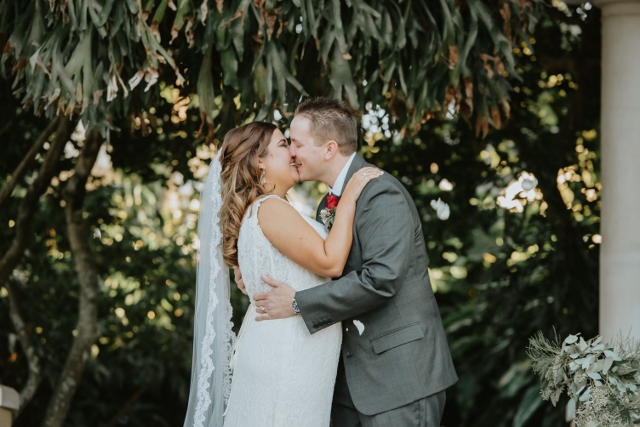 Meagan looked beautiful as she walked down the aisle, her head held high as she carried a lush bouquet with cream-toned and red flowers, her dress gently swaying as she walked toward Greg.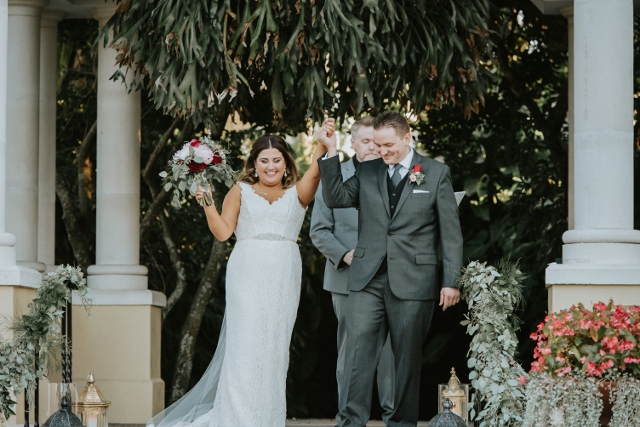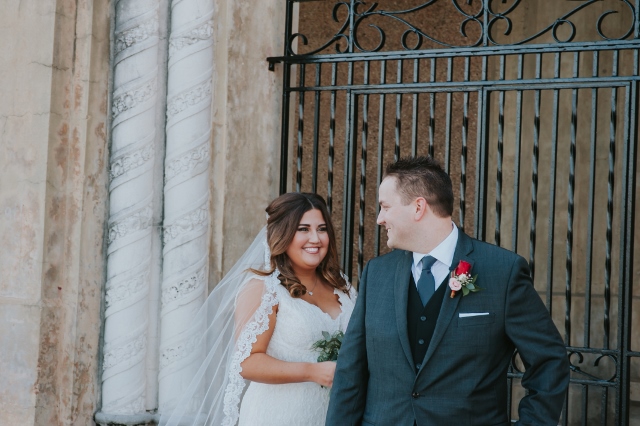 Shortly after our bride and groom were pronounced husband and wife, it was time to kick off the party! The setup for the indoor reception at the Magnolia Building was simple, but very elegant. Beautiful cream floral centerpieces and floating candles rested atop the round tables, with pale pink linens completing the look.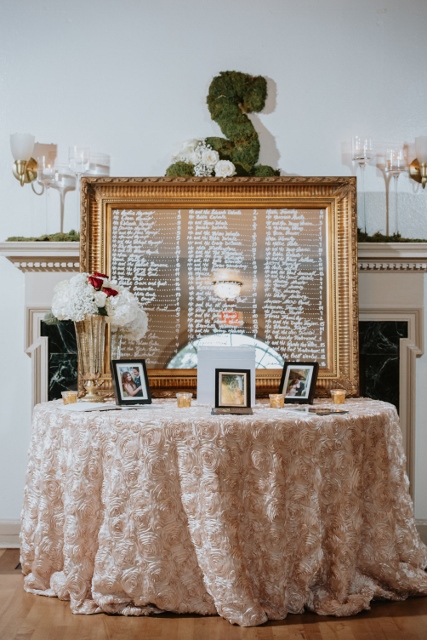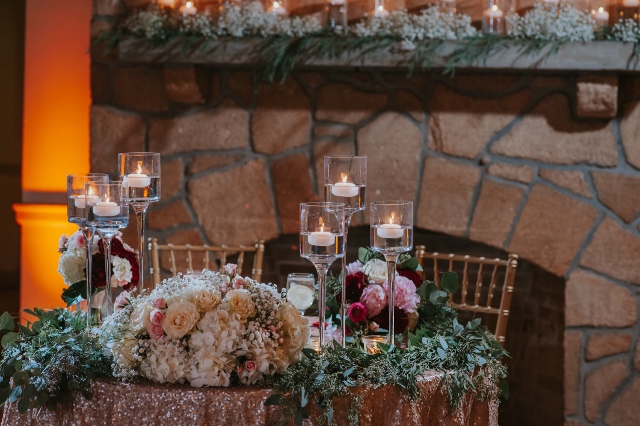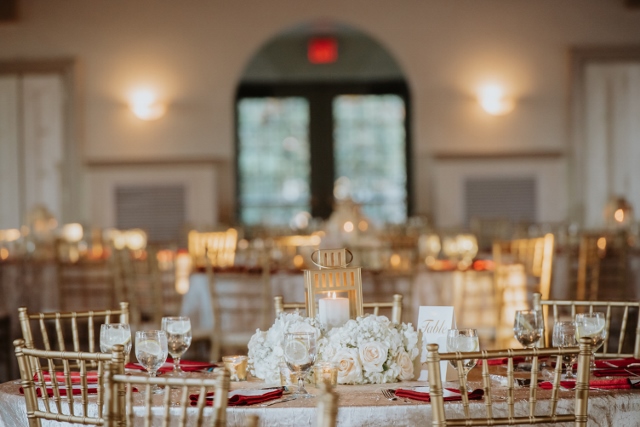 Everyone had such a wonderful time, dancing and enjoying the delicious meal and decadent cake from Olympia Catering and Events, and the time just flew by. Soon, the evening came to an end, and it was time to say goodbye to Meagan and Greg and wish them well on the next phase of their life together.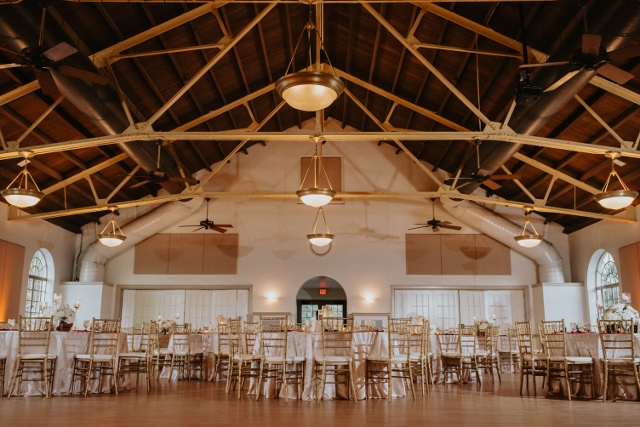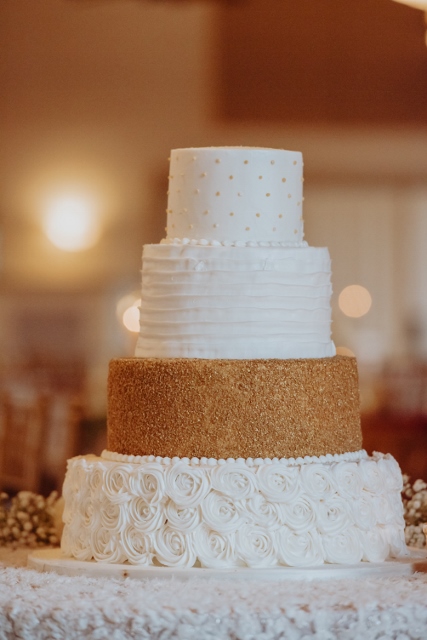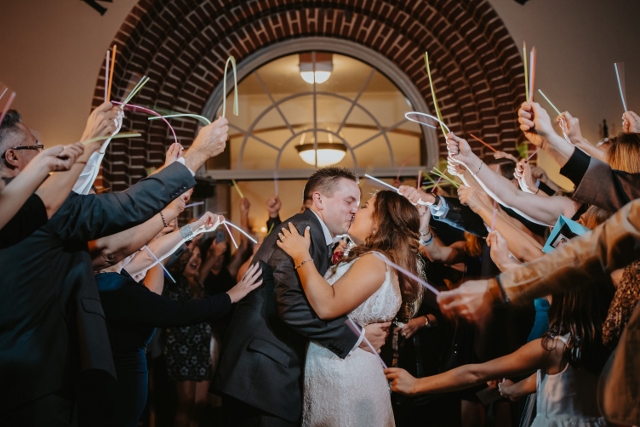 Congratulations again, Meagan and Greg, your Hollis Garden wedding was spectacular! Thank you for choosing A Chair Affair to provide your rentals; we wish you all the best for your future!
Featured Items: white folding chairs
Vendors:  Wedding Coordinator: Linda Marie Weddings and Events   |   Photographer: Kismis Ink Photography   |   Ceremony Location: Hollis Garden, Lakeland   |   Officiant: Erik Swanson   |   Cocktail Hour & Reception Location: Magnolia Building, Lakeland   |   Florals & Decor: Hannah's Florals  |  DJ: The Superstars   |   Photo Booth: A Pic Above the Rest   |   Lighting: Graingertainment   |   Catering + Cake: Olympia Catering & Events   |   Bartending: Spunky Spirits  |   Rentals: A Chair Affair & Kate Ryan Linens   |   Linens: Kate Ryan Linens   |   Hair: Collective Creations   |   Makeup: Lindsay Does Makeup   |   Wedding Gown Designer & Shop: CC's Boutique  |  Tux Designer & Shop: Calvin Klein   |   Bridesmaids Dress Shop: Vow To Be Chic   |   Bride's Jewelry: Givenchy & Brighton