Lori & Hunter
Who doesn't LOVE a good love story? With romantic first meetings and tender, sweet kisses. Of course, Lori and Hunter's love story is one of those! Their romantic farmhouse wedding at The Howey Mansion was right out of a fairytale. While the team from Juniper Events made sure the romantic details were line up, the team from  Photolocity captured them. Come for the romance and stay for the love story!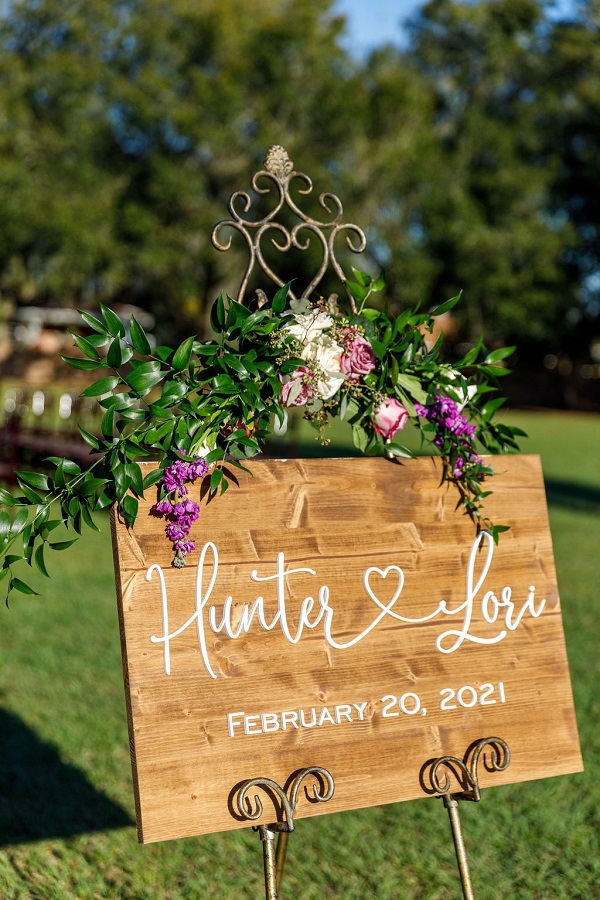 Romance is in the Air
One of the reasons that brides and grooms fall in love with The Howey Mansion is the many options for their wedding ceremony. Lori and Hunter opted to say their vows on the lawn with the historic home in the background. While the wedding guests awaited the bride, the trio of flower girls stole the show (and our hearts).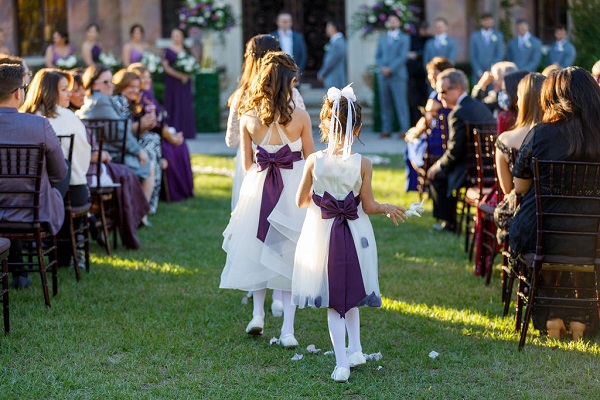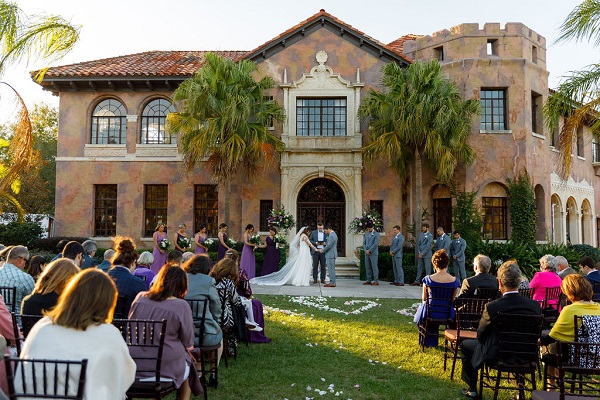 After a romantic wedding ceremony, the bride and groom shared a sweet kiss. And then they made their way down the aisle with the biggest smiles on their faces.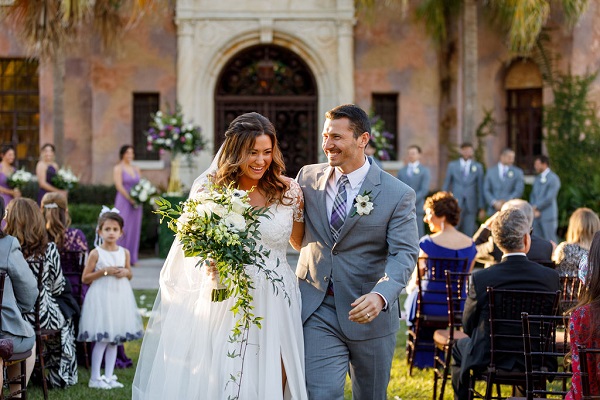 Cocktail Hour & Reception
Following the ceremony, the wedding guests were invited to enjoy the cocktail hour while the bride and groom took a few more pictures. Our champagne wall was the perfect addition to Lori and Hunter's farmhouse wedding.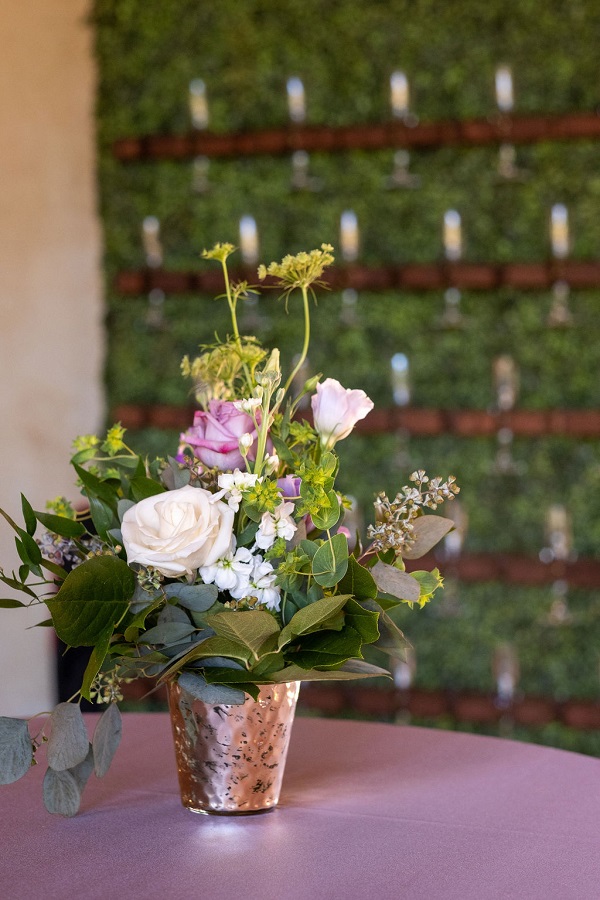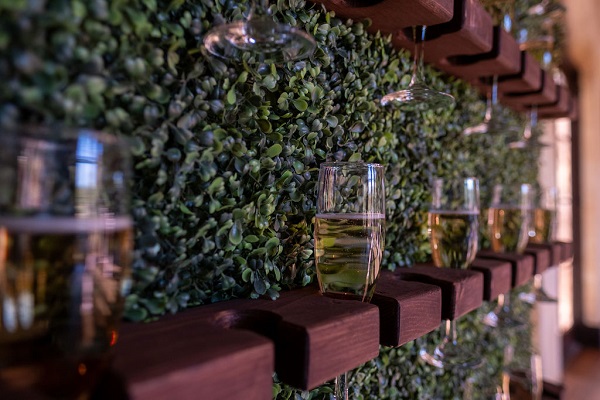 While the guests mingled, they enjoyed glasses of bubbly and passed hors d'oeuvres. And when it was time, they were asked to join the couple for the seated reception.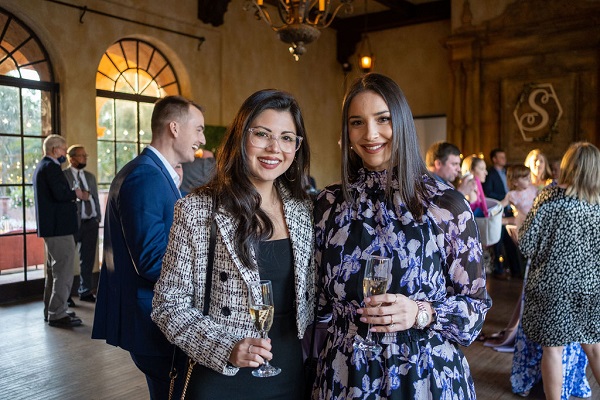 Surrounding the gorgeous fountain, the reception tables were awaiting the guests, including our whitewashed farm table. Another perfect addition to their beautiful farmhouse wedding. Under the market lights, the bride and groom joined their guests for dinner. And then dancing.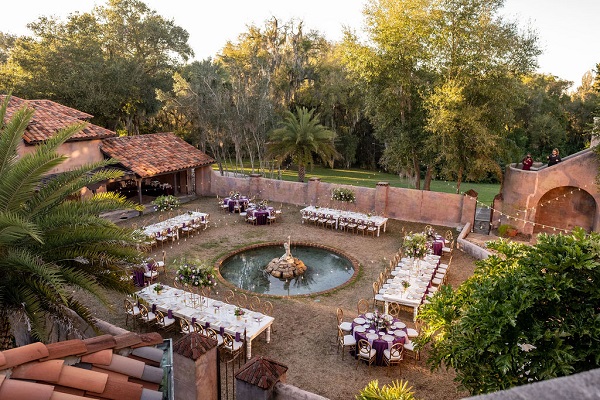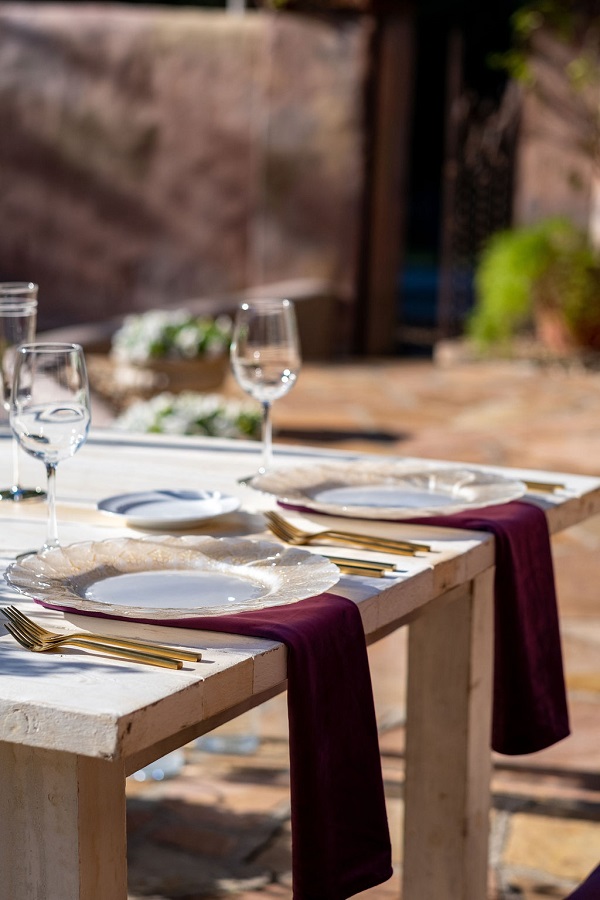 While the night came to an end, Lori and Hunter shared a final dance. And then their wedding guests sent them out in a memorable way; under a shower of rose petals.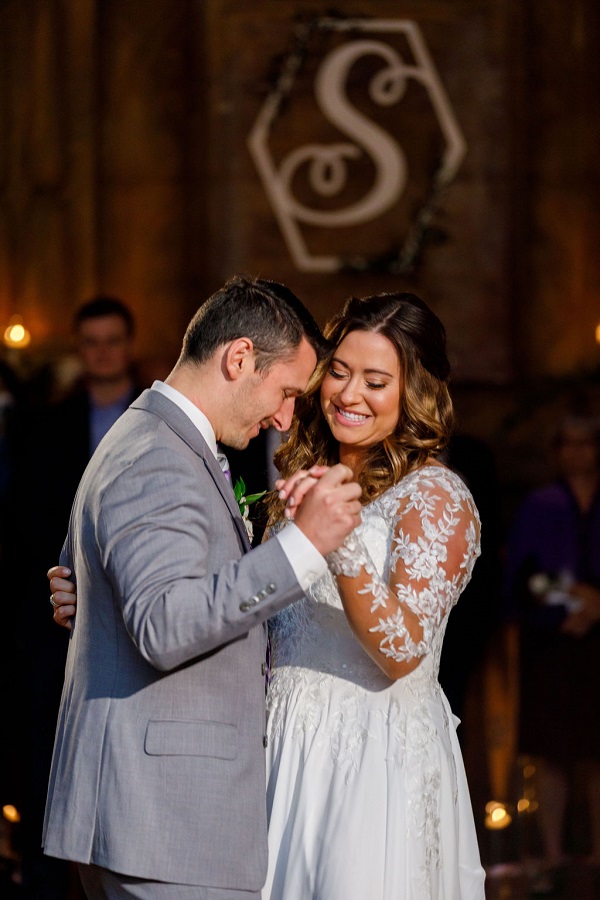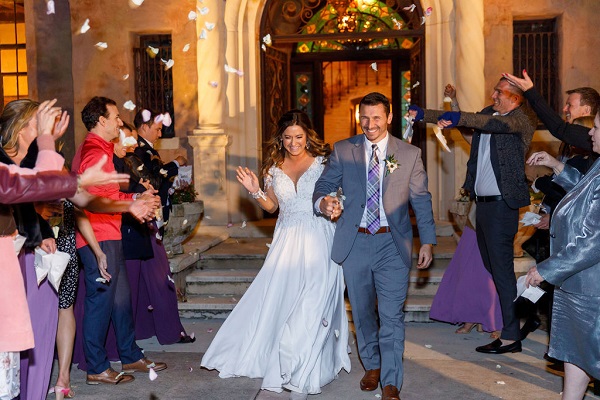 Featured products: champagne wall, 48" whitewashed farm table