Stunning Ivory and Scarlet Outdoor Intimate Black Dolphin Inn Wedding
Florida is home to so many stunning venues, and the Black Dolphin Inn is among the most enchanting! Every detail was just right for Alaina and Nate's outdoor intimate Black Dolphin Inn wedding, from the decor and the floral to the makeup and desserts.
We got set up in record time for the ceremony and reception, taking a step back so Christy Transier Photography could work her camera magic and take these stunning photos. For their wedding colors, Alaina and Nate chose ivory with bright scarlet floral for touches of color, and the combination was just gorgeous!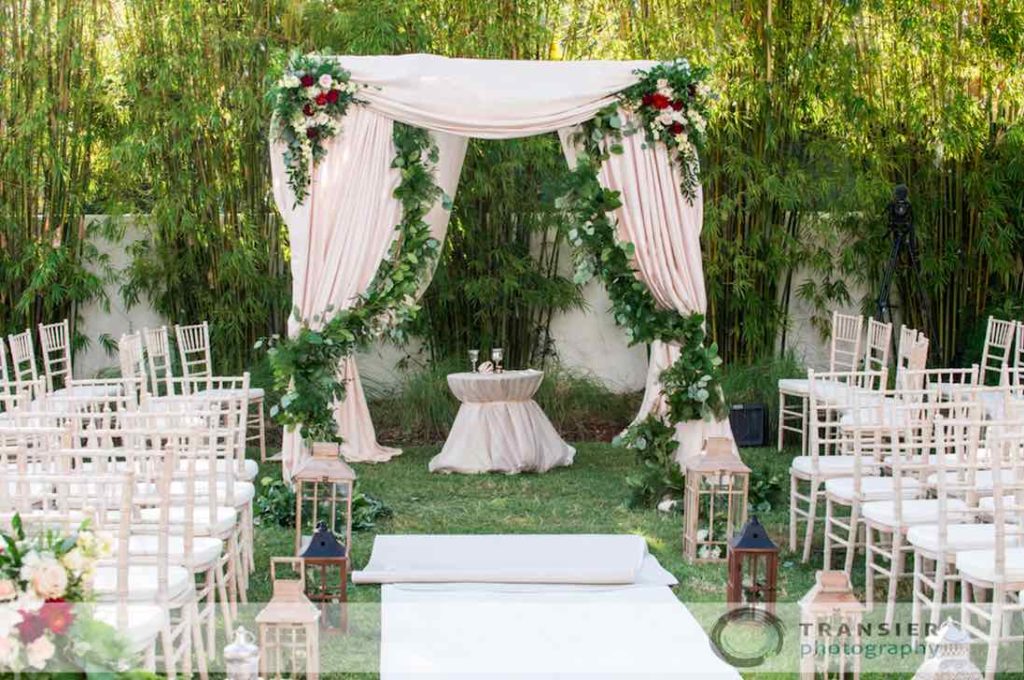 The ceremony was absolutely lovely, with a Christian officiant and a Rabbi present to officiate the wedding in accordance with the bride and groom's faiths. Beautiful bride Alaina approached the altar with the biggest smile on her face; the guests leaned forward in their white Chiavari chairs to admire her stunning gown and popping crimson bouquet. Nate looked smitten, and it was little wonder why!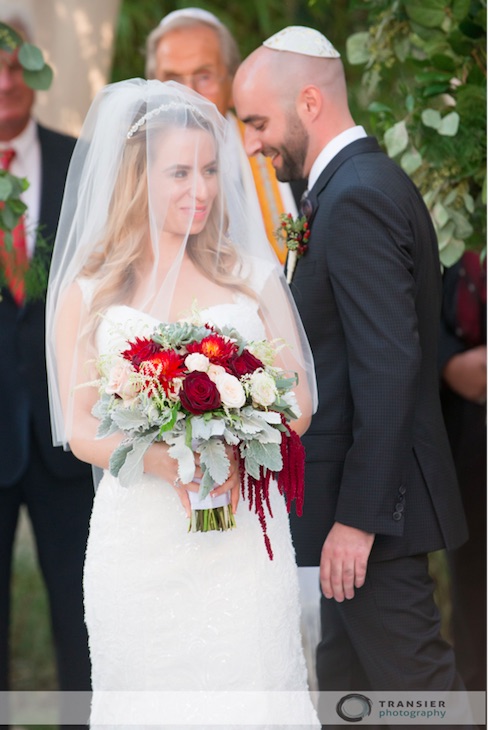 After the ceremony wrapped up, it was time to celebrate the new Mr. and Mrs.! Farm tables had been set up under strings of fairy lights for the sweet outdoor reception, paired with gold rim stemware and gold Belmont chargers for a classic look.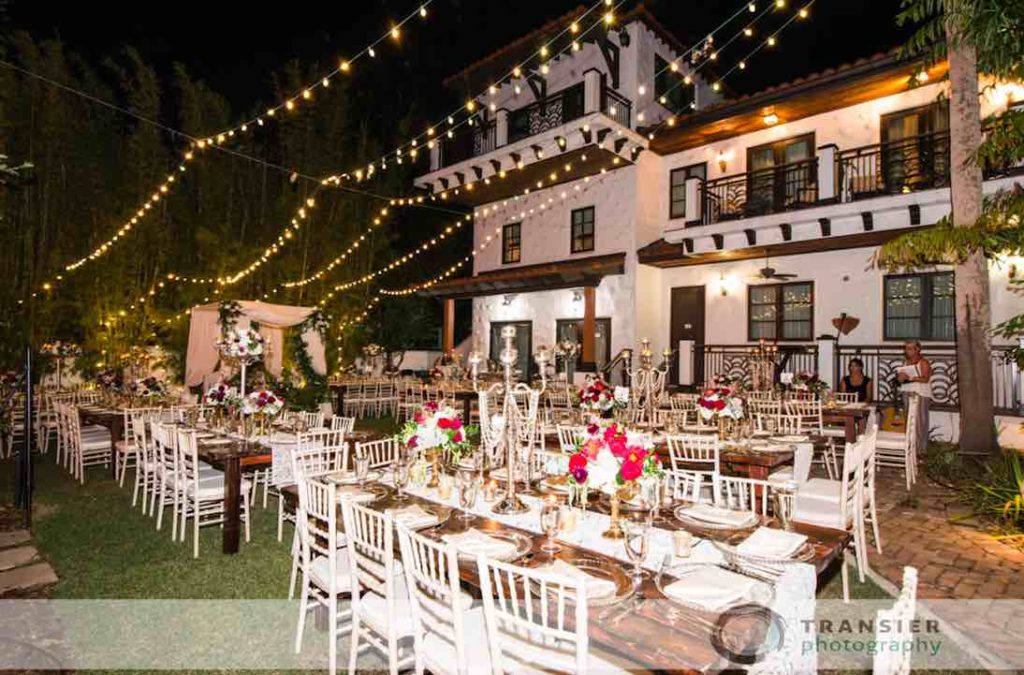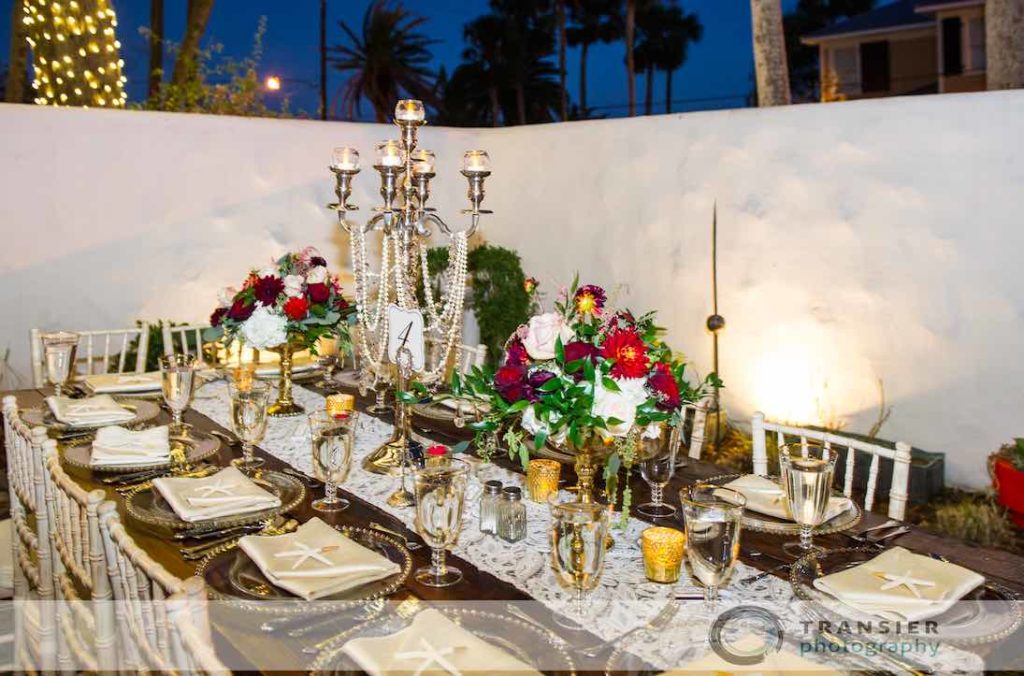 We added more white Chiavari chairs for the guests, and for our lovely couple, the Atlanta settee.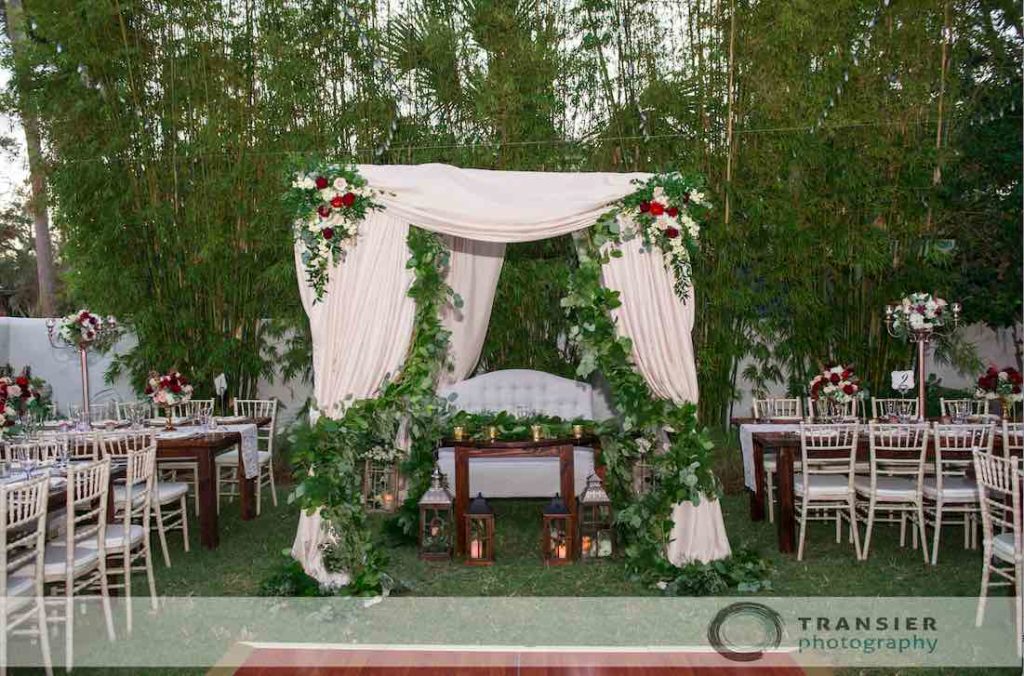 Following a great evening, the bride and groom's loved ones gathered to see them off, and the outdoor intimate Black Dolphin Inn wedding came to an end. Congratulations, Alaina and Nate! Thank you for choosing A Chair Affair to provide your Florida wedding rentals; we wish you a lifetime of happiness!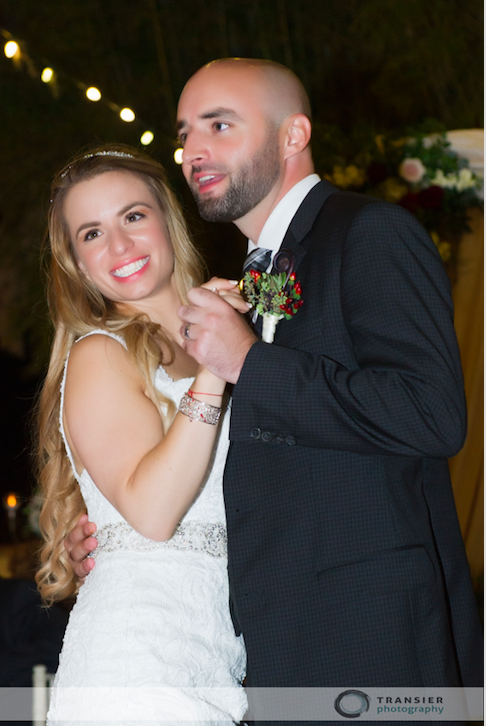 Featured items: white Chiavari chairs   |   gold Belmont chargers   |   mahogany farm tables   |   Atlanta settee   |   gold rim stemware
Vendors: Photo: Christy Transier Photography   |   Video: Patrick Eichstaedt video   |   Floral: Atmospheres Floral  |   Transportation: Elegant Limousines   |   Harpist: Christine MacPhail   |   Dance floor; Letz Dance On It   | Desserts: The Bake Shop   |    Venue: The Black Dolphin Inn