Going to the Golf Ball – The Vendor Choice Awards
The latest Vendor Choice Awards – better known as "the Vendys" – was a fabulous and quirky affair. Designed by Big Day Celebrations with The Perfect Wedding Guide, the best and brightest wedding vendors in Central Florida gathered together for an evening of fun at the Mission Inn Resort.
As soon as the theme was announced, we knew we were in for a grand time! The quirky golf theme was incorporated beautifully throughout the decor for this event, aptly named "The Golf Ball." Cricket's Photography took some AMAZING photos of it all!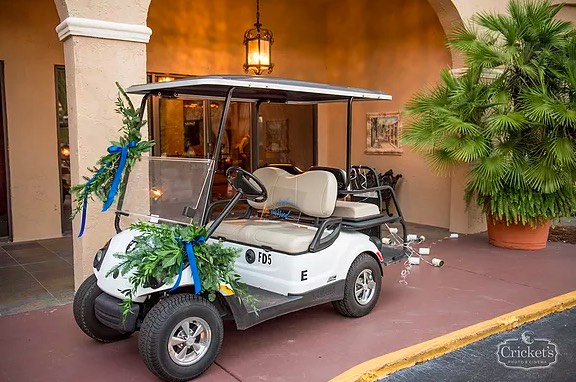 Guests entered the Grand Ballroom, greeted by the sight of our beautiful furniture, perfect for lounging. The soft lighting by Fyerfly Productions illuminated the vintage pieces, making them appear even more inviting.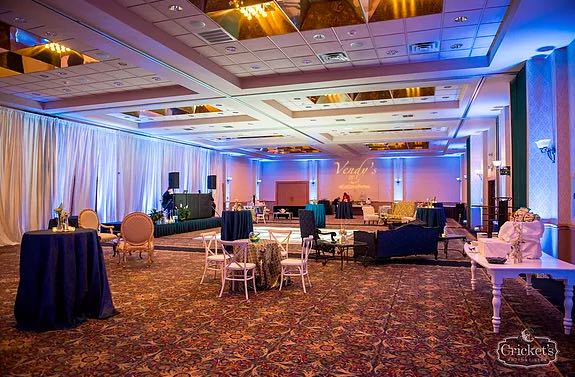 White French country chairs added a country chic flair to the room, while the Stella, Vienna, Grande chair and Tuscan chairs lent sheer elegance to the evening.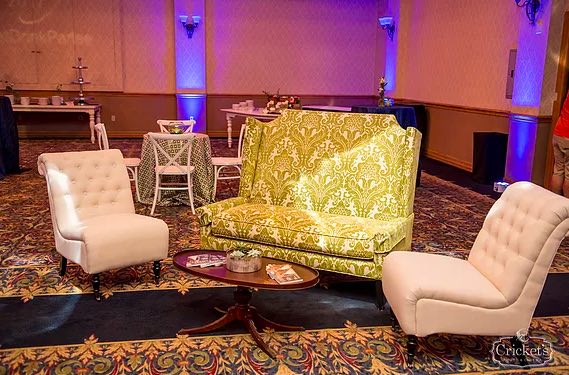 Guests chose their favorite chair to lounge in, especially falling in love with the LaSalle chairs and our vibrant blue Brighton sofa.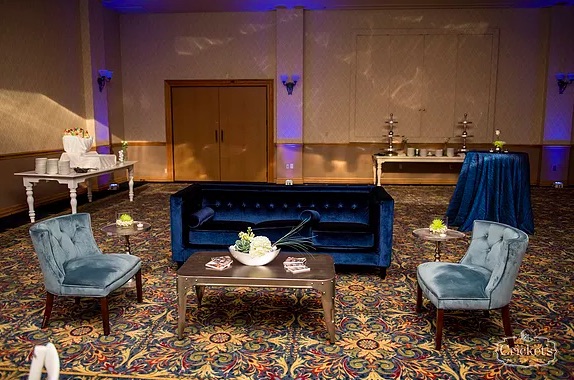 Everyone grabbed delicious treats from the Silver Fox coffee table, and while guests took a dance break out on the dance floor, our Kent coffee table and Miguel coffee table made the perfect resting place for the decadent treats and mini sandwiches we all enjoyed.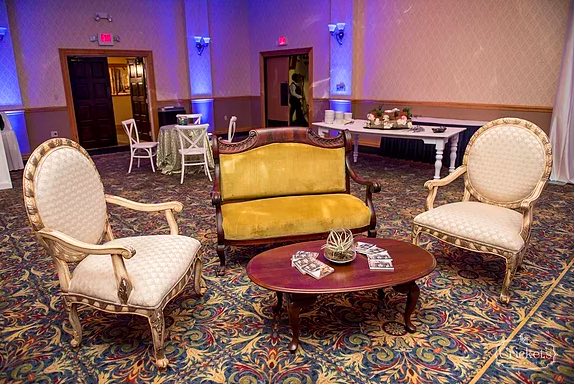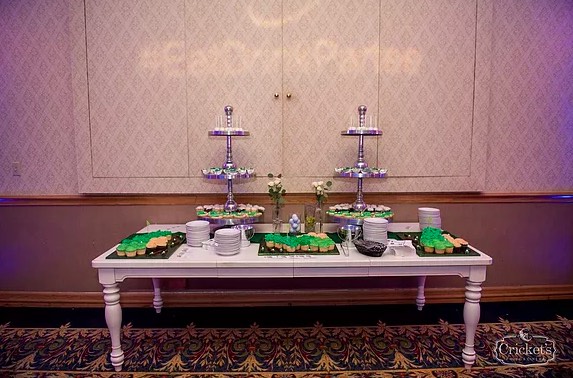 After the award winners were announced, the winners headed to the winner's room to celebrate, while everyone else headed to the after party in the Plaza de las Palmas. Overall, it was an amazing event for everyone involved, and everyone even got a keepsake to take home – a pair of argyle socks, the perfect ode to the quirky golf theme!
The 2017 Vendor Choice Awards were a huge success, and we can't wait for the 2018 event!
Featured items: the Stella   |   the Vienna   |   Tuscan chair   |   white French country chairs   |   Kent coffee table   |   Miguel coffee table   |   blue Brighton sofa   |   the LaSalle   |   Silver Fox coffee table   |   Grande chair     
Vendors: Planning and Design: Big Day Celebrations   |   Venue: Mission Inn Resort and Club    |   Photographer & Videographer: Cricket's Photo and Cinema   |   Cake & Desserts: Cut The Cake   |   Cake & Desserts for Winner's Room: Sprinkles Custom Cakes   |   DJ, Lighting & Confetti Cannon: FyerFly Productions   |   Hair & Makeup: Karmel Design team & Before the Aisle   |   Floral: The Flower Studio   |   Dance Floor: Letz Dance On It   |   Wooden letters for hedge wall: Dogwood Blossom Stationery & Invitation Studio, LLC   |   Photobooth: Photobooth Rocks   |   Linen: Over The Top Rental Linens   |   Dueling Pianos: Premier Piano Shows   |   Paper Goods, Signage and Calligraphy: Two Peas Designs